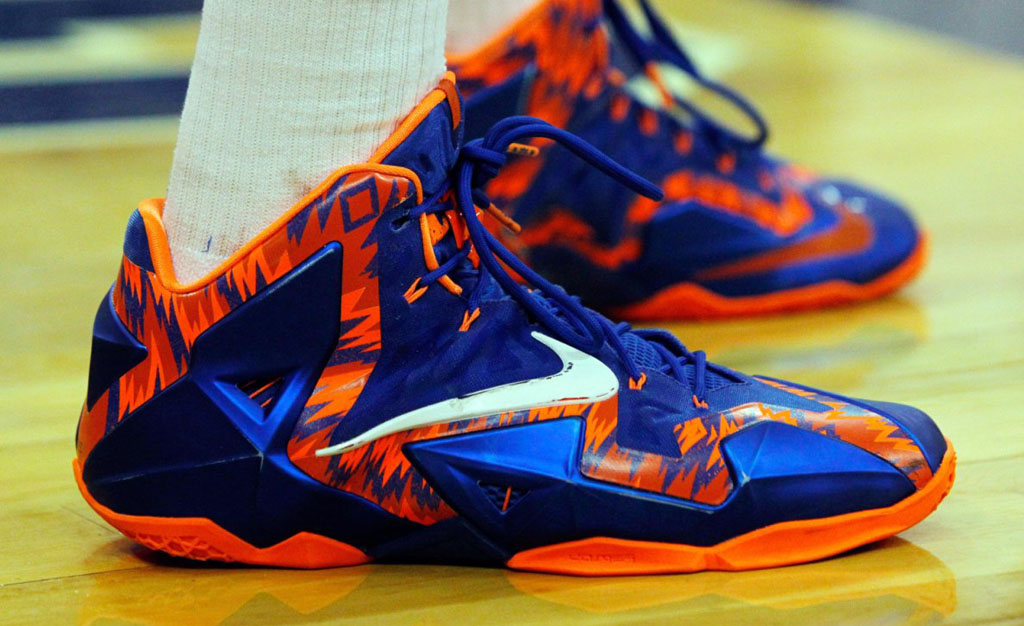 words // Brandon Richard
This week, 68 of the nation's top college basketball programs will begin the road to the Final Four as the 2014 NCAA Tournament tips off. Not only is March Madness arguably the most exciting event of the year for sports fans, but it provides a fair amount of intrigue to sneakerheads as well. With a national stage and a potential once-in-a-lifetime opportunity, teams and players often make sure they're suited up in their best gear for the tournament. That gear happens to include footwear, which may be at its peak in terms of overall quality on the collegiate level.
Today's college basketball players have more sneaker options than ever. Not only are they wearing team models, but they're being treated to exclusive colorways of signature shoes. This season, we've seen the Kobe 8, KD 6, LeBron 11, D Rose 4, Melo M10 and CP3.VII hit as much college hardwood as the NBA. Will team shoes soon be phased out of the college game?
Before the basketball sneaker boom, shoes were viewed as just another part of the college uniform. Models such as Converse's Chuck Taylor All Star in the 60s and adidas' Pro Model in the 70s served their purpose, but it was really Nike's introduction of college-inspired Dunks and Terminators in the 80s that started to shape collegiate footwear as we know it today.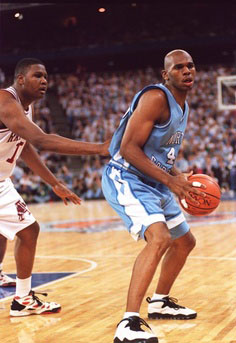 In the early 90s, programs like UNLV and Michigan sparked a college basketball fashion revolution by taking street hoop style national. We particularly remember the Wolverines' 'Fab Five' doing away with thigh-high shorts in favor of a longer cut, and introducing the world to the combination of black socks and sneakers. For the first time, fans were paying attention to college footwear to get a feel for which kicks were considered "cool."
Another shift occurred when Michael Jordan retired from the NBA in 1993, and on-court visibility for the Air Jordan IX fell on the shoulders of his peers and his alma mater. For the first time since the Air Jordan I, Jordan's sig was produced in a Tar Heels-inspired colorway and North Carolina made the jump to Nike after a stint with Converse. In the seasons that followed, stars like Rasheed Wallace and Jerry Stackhouse were among the first to wear Air Jordans at the Dean Dome, beginning a trend that led to Jordan becoming the team's official outfitter in 1999.
Over the years, we've seen college sneakers go from a part of the uniform to a legit recruiting tool. Players, coaches and brands have acknowledged that apparel contracts do impact college recruiting from time to time. As players become more concerned with how they look on and off the court, the pressure for brands to deliver their best product increases. That's why Nike, Jordan, adidas and Under Armour are outfitting these teams in top of the line footwear, and providing it in custom colorways that drive the aura of exclusivity.
Team models won't be completely phased out of the college ranks anytime soon. When you watch this week's tournament games, you'll still see plenty of the HyperRev, Hyperdunk, Anatomix Spawn and D Rose 773 II. However, there's a noticeable year-to-year increase in NCAA signature presence, led by schools like Oregon. Plus, it doesn't stop there. In addition to the shoes endorsed by today's top pros, Nike outfitted schools sometimes give their players the option of wearing Jordan retros. Because of these factors, it's possible that custom signature sneakers are on their way to becoming the new standard in college basketball.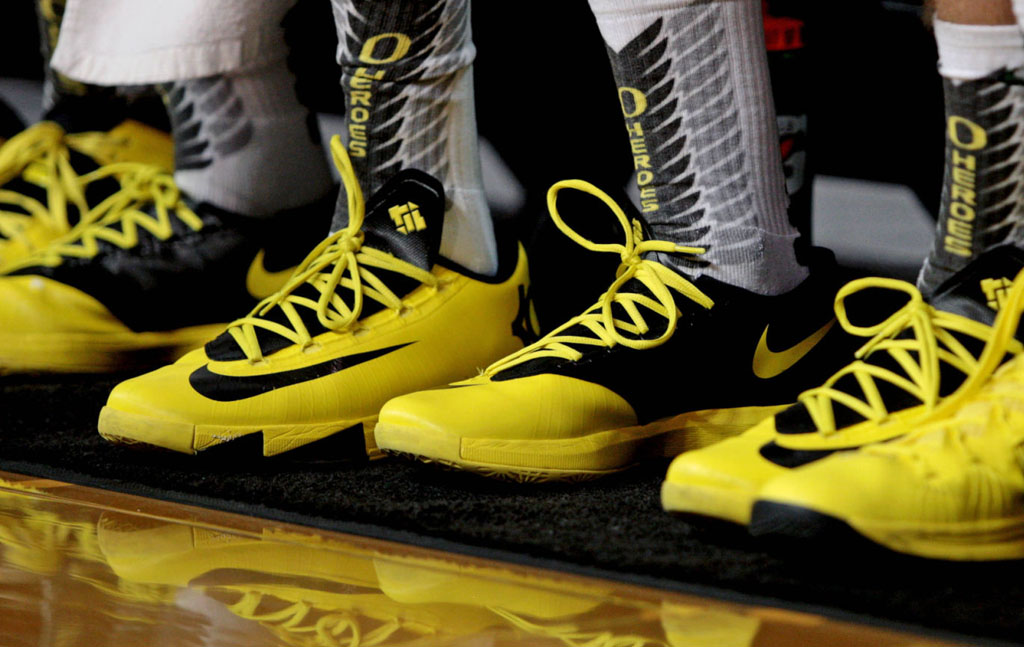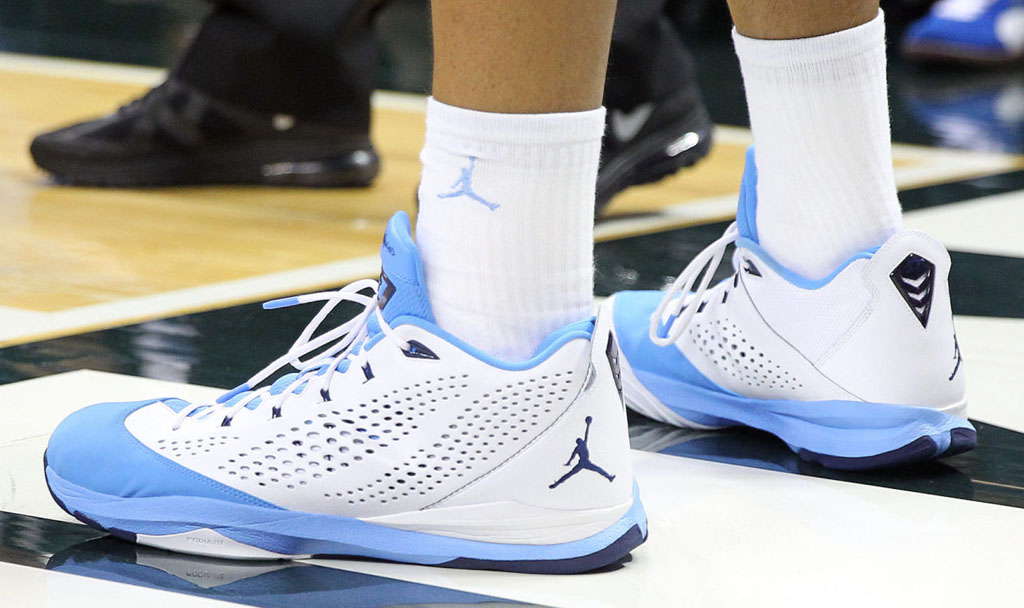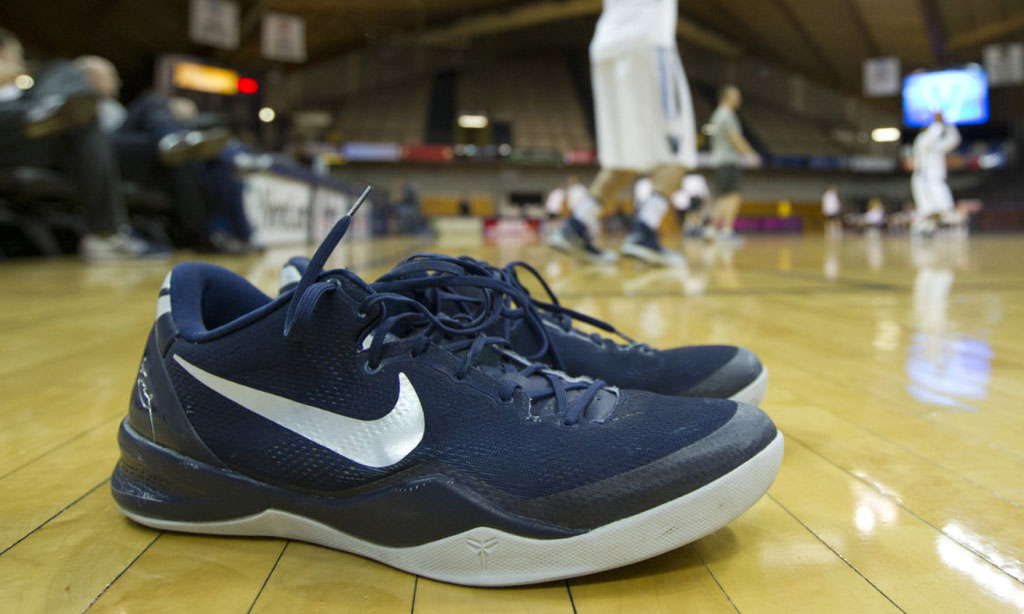 images via Mitchell Leff for Getty; Mike Carter, Kim Klement, Scott Olmos for USA Today Sports