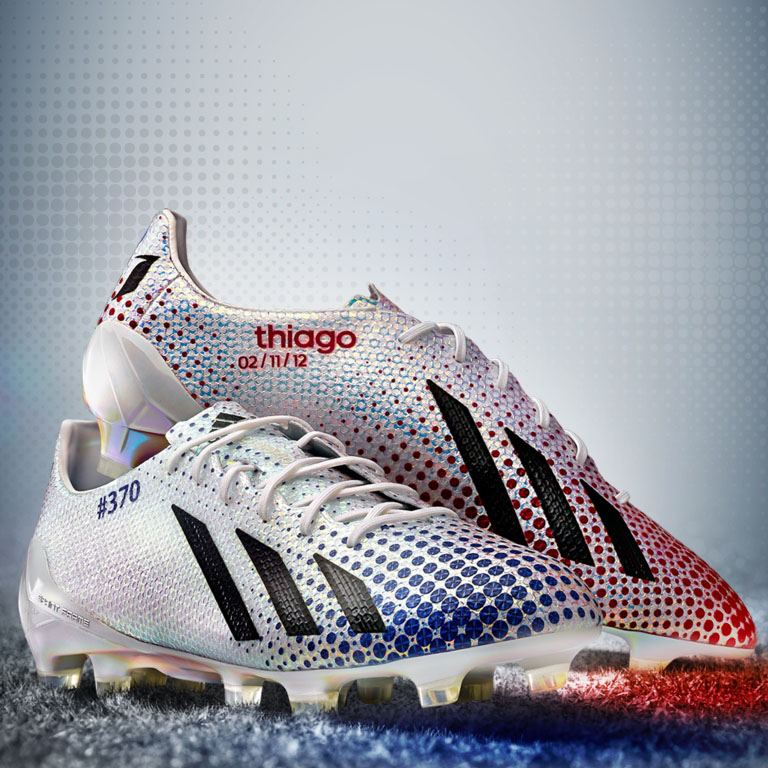 words // Brandon Richard
At age 26, four-time Ballon d'Or winner Leo Messi has already claimed some of soccer's most important records. Today, adidas celebrates his 370 club goals with the launch of an exclusive and limited 'Messi 370' adizero F50.
For the first time ever on an adidas cleat, each pair will feature different designs on the right and left foot. Details are inspired by Messi's goal scoring stats, separating the percentage of goals he's scored with his left foot, right foot and head. Customized elements include the name of Messi's son Thiago and his birth date printed on the sides. Cleats will be numbered 001 - 370.
"When I was a little boy growing up in Argentina I always dreamt of a career as a professional footballer," said Messi "From that point onwards, each goal I have ever scored has been special in its own way. It's important to mention that I never would have broken the record without the talent and dedication of my teammates who have been with me every step of the way. Being the all-time top goal-scorer for such an amazing club is a true honor. I would like to thank adidas for the fact that they have produced these beautiful boots to celebrate this new record."
The cleats are packaged in a premium box that comes with a 20-page commemorative booklet detailing the magnitude of Messi's latest milestone. Available now at adidas.com.