words // Zack Schlemmer
Today marks the return of the Air Jordan 1 KO, the canvas-constructed version of the original Air Jordan. The boxing-inspired "Knockout" Air Jordan was an obscure and almost forgotten model for years until it returned in 2010 to moderate hype upon its release. In other words, people liked it, but it wasn't impossible to get a pair. Of course things have changed in the sneaker world in the last few years, and by the time you're reading this all pairs from this morning's release will undoubtedly be sold out (with half probably on eBay already).
Canvas sneakers have been popular since the Converse Chuck Taylor All-Star was born in 1917, but never has any one pair of canvas kicks been anticipated as much as the KO's this weekend. In honor of what is surely the most hyped canvas sneaker of all time now, today we'll take a look at 20 of the greatest canvas sneakers ever. And no, the KO's are not number one.
Apparently a SMU for the Seinfeld cast and crew, there are a few pairs of these amazing "Air Seinfeld" canvas GTS's floating around out there. Here's hoping I find a pair of these under my Festivus pole someday.
19. Nike Air Force 1 CVS (1994) 'Black/White'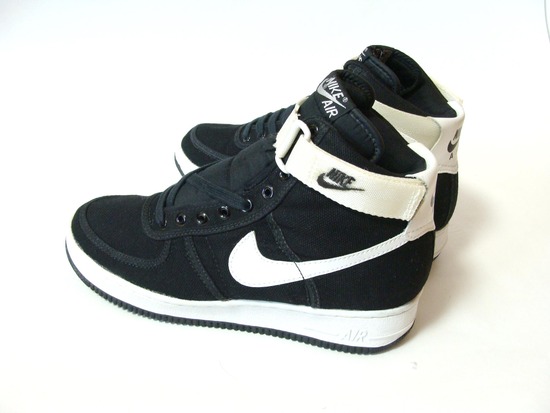 18. Undefeated x PUMA "Cali Canvas Clydes"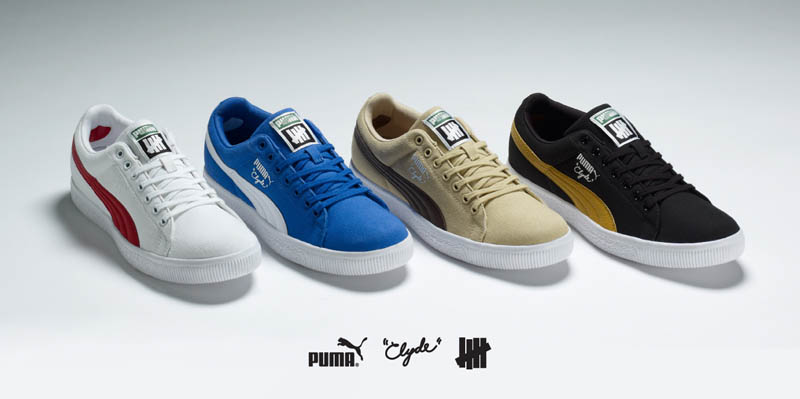 Clydes are of course known for their suede construction, but this set of canvas Clydes that Undefeated cooked up in classic color blocks and clean color combos were basically flawless. The perfect summertime version of the timeless silhouette.
We know that most of the "sneakerhead" community wouldn't ever be caught dead in TOMS, but the simple canvas sneaker brand's impact on the rest of the shoe buying world cannot be overlooked. Factor in TOMS' one-for-one policy of giving a pair of shoes to individuals in under-privileged communities around the world for every pair bought, and they definitely deserve a place on this list.
16. Nike Air Force 1 "Safety Orange"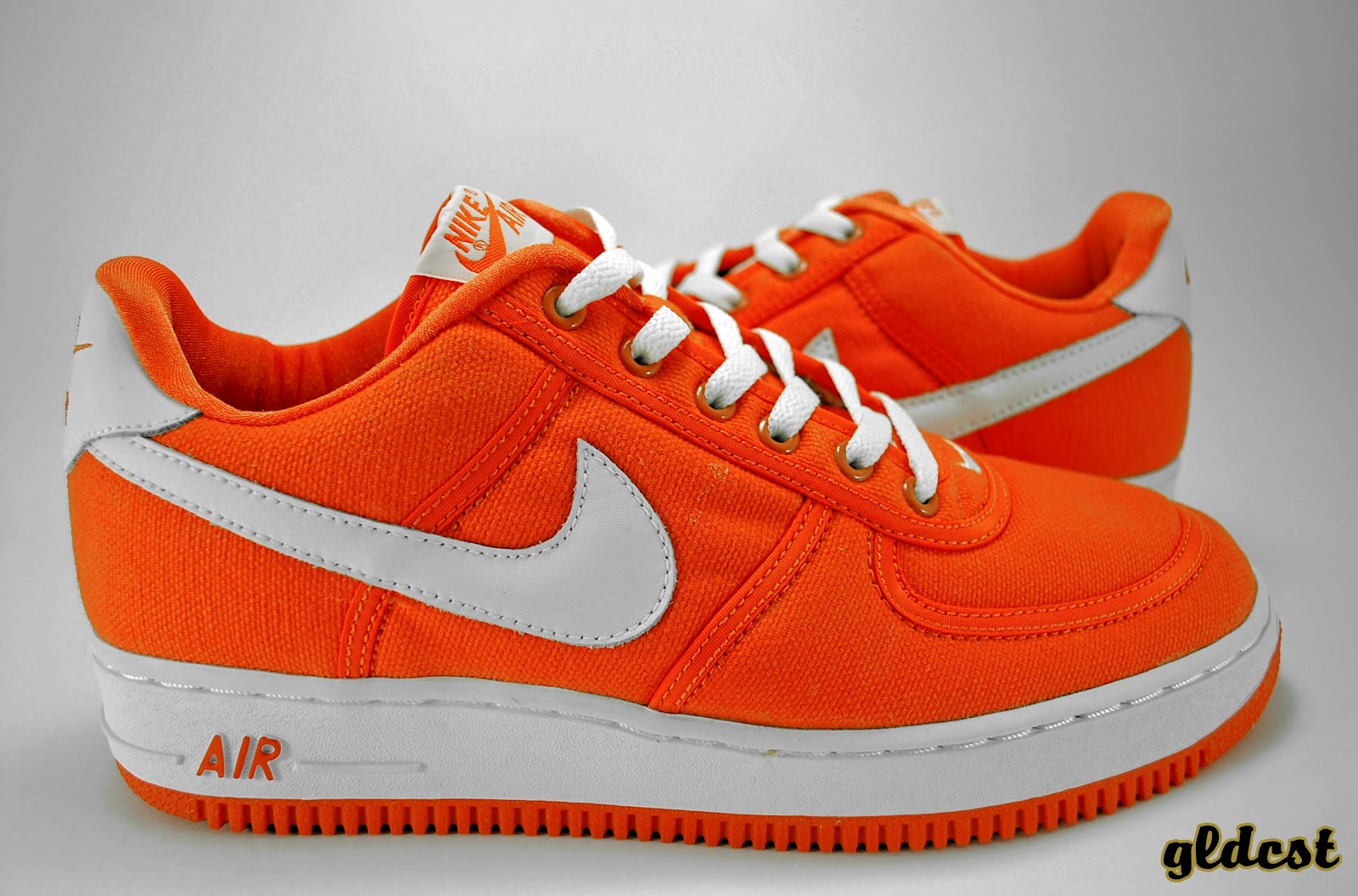 OK, so the canvas versions of the Janoski definitely aren't going to last as long on the board as the shoe's original suede construction, but some of the canvas-constructed colorways have been the most interesting and most hyped releases for the instant-classic skate shoe.
Much like TOMS listed earlier, this is not a shoe the sneaker community pays much attention to. But the Keds Champion is an all-time classic girl's sneaker. Every cute girl you know has probably had a pair at one time or another. Taylor Swift Approved.
Traditionally known as a suede or leather sneaker, Nike's first basketball model was also produced in canvas.
11. Vision Street Wear Canvas Hi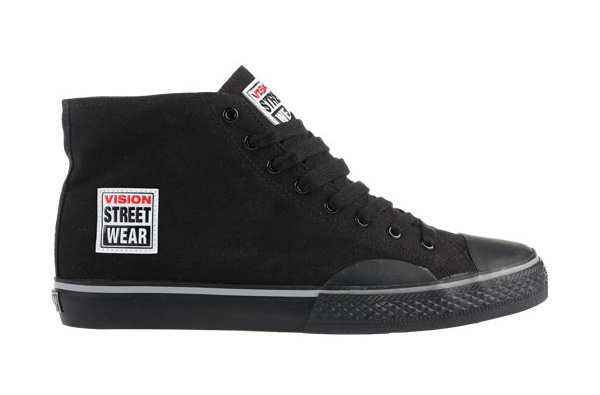 One of the dominant skate shoes of the 1980's the Vision Street Wear Canvas Hi took the Chuck Taylor and made it more durable for skating. Classic.
Designed in Nike's early days as a sneaker that could perform on all courts (basketball, tennis, racquetball, etc.), the All Court has remained one of the brand's cleanest silhouettes.
Pro-Keds were a luxurious alternative to Chuck Taylors in the 1970's, with pros like Kareem Abdul-Jabbar and Nate Archibald backing them up. Although not thought of as much now, Pro-Keds' importance is immeasurable to sneaker history. Do your research, kiddies.
6. PF Flyers Center Hi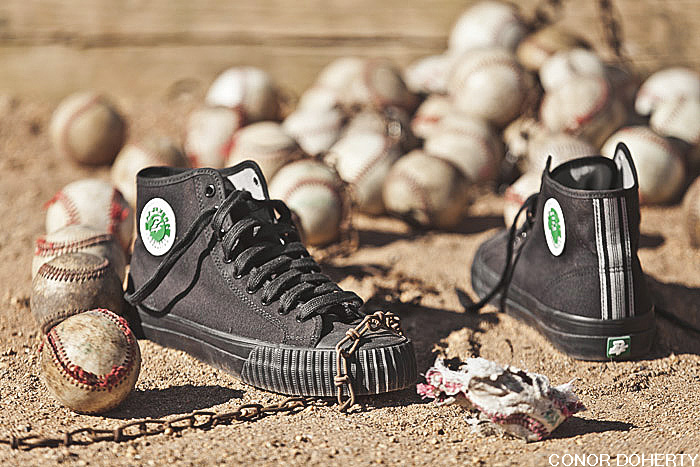 Basically, if you were a kid in the 1950's or 60's and were wearing a name brand sneaker other than Converse, it was PF Flyers. Now go watch The Sandlot.
The Era and Authetic go hand-in-hand, but the Era is oftentimes constructed in part by suede. The Authentic is usually all canvas, so it gets a higher spot on the list.
The tennis classic that never goes out of style.
With the checkers, of course, dude.
1. Converse Chuck Taylor All-Star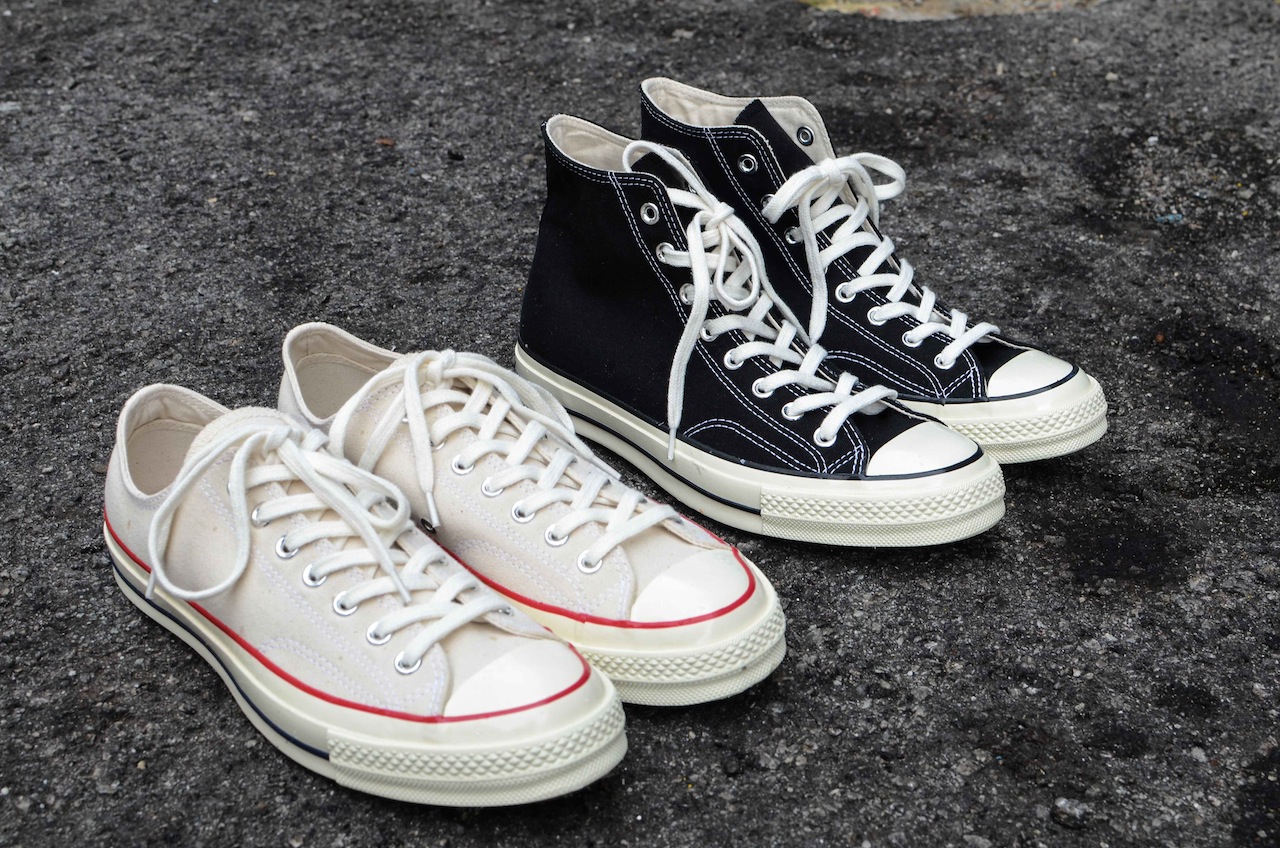 Virtually never out of production since it debuted in 1917. Not just the greatest canvas sneaker, but the greatest sneaker, period.