words // Zack Schlemmer
Yesterday Luis got to vent about what he thinks are the most overrated and underappreciated sneakers ever, and now it's my turn.
There are about a hundred shoes that I think could qualify for both categories, but when it all came down to it, I chose two classic Air Max models. While their original releases were just one year apart, they are at completely different ends of the sneaker spectrum in my mind.
OVERRATED – Nike Air Max '95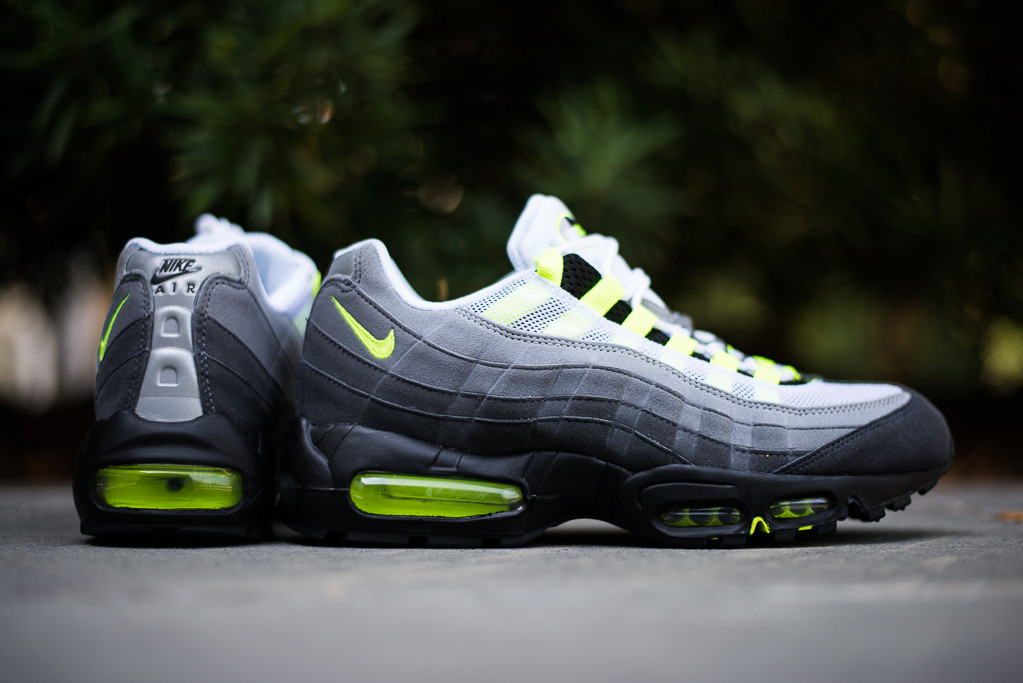 Let me start by saying that the original Air Max 95 is amazing, at least from a design standpoint. From a performance standpoint, not so much. The Air Max 95 was the first Air Max model that Tinker Hatfield didn't design, after handing over the famed maximum Air runner to Sergio Lozano.
Props to Sergio for creating one of the coolest colorways and most iconic color blocks ever, but the bulky Air Max 95 was not ideal for actually running in, and led the Air Max line in the wrong direction performance-wise for a few years afterwards. (Tinker has gone on record stating that he was a bit disappointed by the direction the Air Max line took.) Isn't performance what a high-end running shoe is supposed to be all about?
But this is a sneaker site, not Runner's World, so my judgement should be influenced by more than just performance. If I actually like the design, why do I think the Air Max 95 is overrated? In my opinion, there are just way too many colorways and iterations of the 95. Like, way, way too many. Also, the one retro pair of the 95 I've owned is probably the most uncomfortable shoe I've ever worn. I think that Nike could focus more attention on other classic running shoes of the past.
Like the following one, for instance…
UNDERRATED – Nike Air Max2 (1994)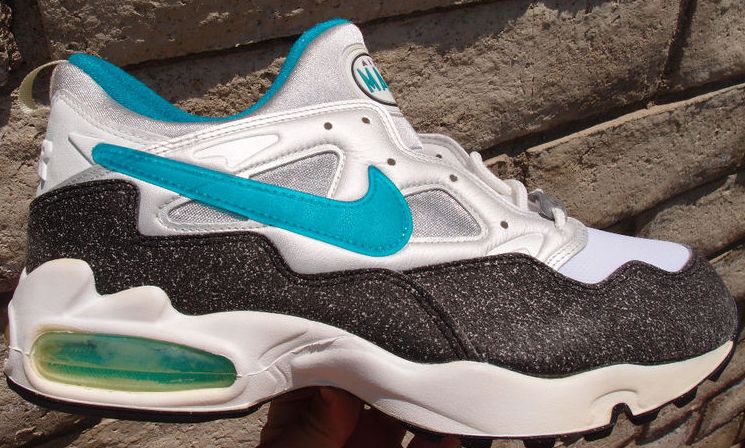 The underappreciated and almost forgotten Air Max2 from 1994 is my vote for the greatest shoe to not yet be retroed. This shoe took Air Max cushioning to the next level, introducing Air Max2 technology, which utilized separate Air compartments with different air pressure densities for distinct areas of the foot. If you look through the complete family tree of Air Max models, this is perhaps the best overall blend of great looks and performance. The Huarache bootie, the speckled mudguard, the multicolored Air bubbles, the jelly Swoosh, and (still) one of the most technically advanced Air units ever…it's incredible!
So why has it never been retroed? My theory is that the Air Max unit is just too costly to reproduce. Or maybe I'm just crazy and am one of the only people who likes the shoe. Whatever the case, we may never see a re-release of the awesome Air Max2, so the OG remains my holiest of holy grails. If you happen to have an extra pair laying around, let me know!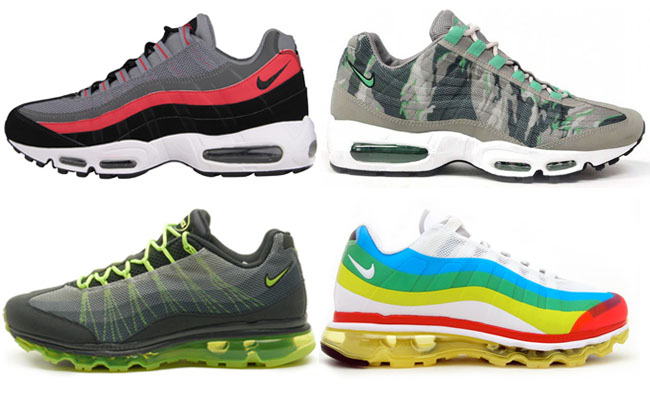 Overrated - The original Air Max 95 is amazing, but do we really need 5 million new colorways and updated versions every year?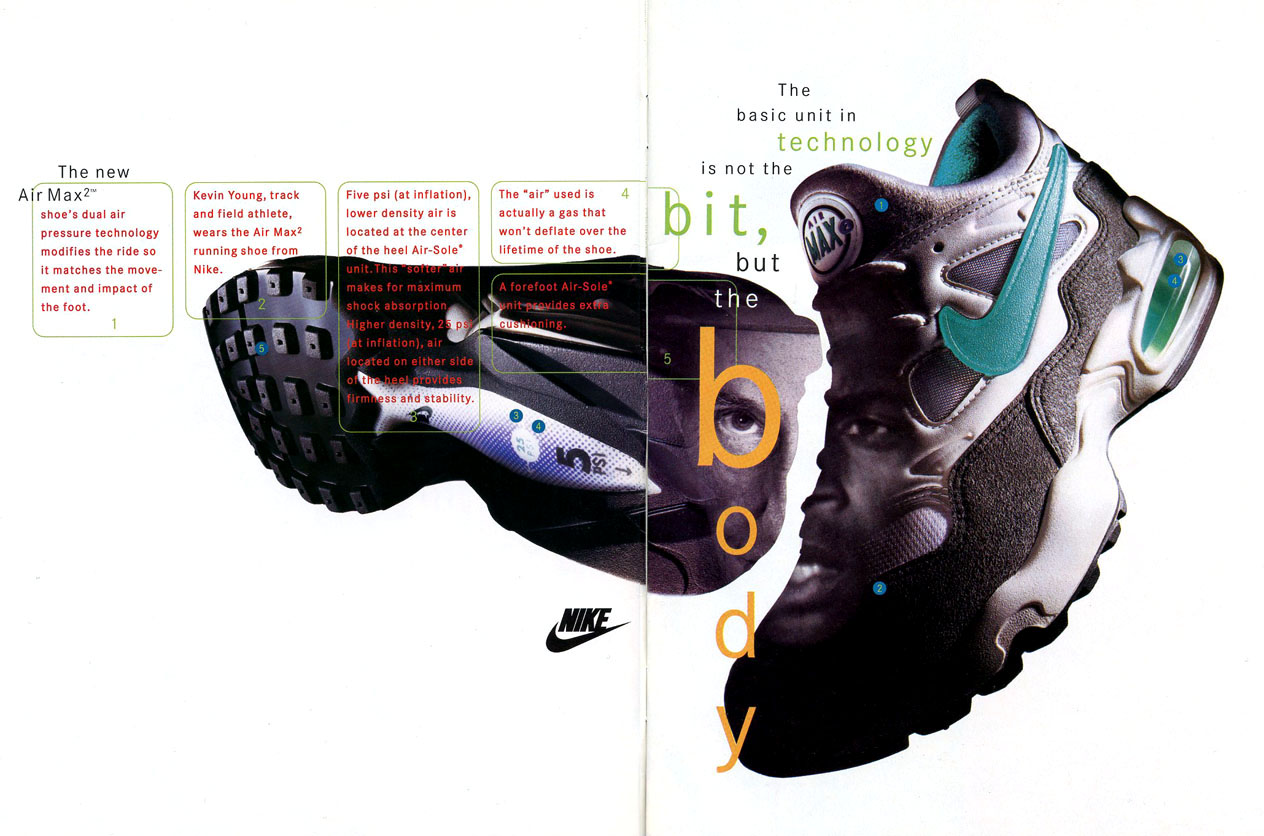 Underrated - Original ads are almost all we have left of the Air Max2.