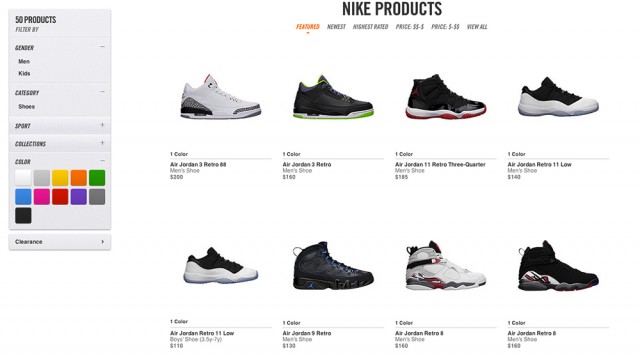 words // Luis Sanchez
For the past year or so, purchasing online releases from Nike has become a complete challenge.
The chances of getting a limited Nike release have slimmed for a number of reasons, but none bigger than the added element of customers using automated bots to purchase pairs. Automated bots are set to immediately open release links tweeted by NikeStore, and add a pair to your cart in just a matter of seconds, beating out others trying to get a pair, and pretty much making it impossible to get a pair without a bot.
But who's' the blame for the use of bots? Is it Nike, or the consumers who created the bots?
It could easily go both ways, with consumers obviously willing to do whatever it takes to get their hands on shoes. Its safe to say quite a few of those out there using bots are resellers, who use the advantage to secure multiple pairs. On the other hand, a lot of consumers using bots are only trying to keep up with the competition created by resellers using bots, and don't see it as an unfair advantage.
On the other side of the spectrum, we have multiple reasons Nike could be to blame for the use of bots.
Limited releases by Nike are already tough to acquire even without bots, and consistently leave consumers asking the age old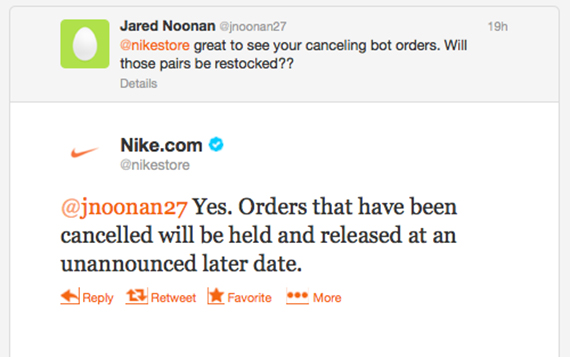 of question of why does Nike have to limit every good release? But before we push it all on them, we must say Nike has taken clear action to try and cut out consumers using bots. Orders made by bots have been cancelled on several occasions, and a number of users have been banned from making any future purchases on NikeStore.com. Just this past weekend, NikeStore ended up postponing the online release of the 'Infrared 23' release, but bot and early link users were still able to place orders for a pair. All orders by bots or via early links were eventually cancelled, and no one actually ended up securing a pair.
Even if they release everything in limited numbers, we can't really blame Nike entirely for bots when they're clearly working towards cutting out the extra advantage. Consumers can't really be blamed either, when they're only using the extra advantage to keep up with the competition and secure their pairs. Just like when limited releases started hitting retailers, causing consumers to camp out in hopes of getting the shoe they want. Its just the state of the game, and another added element we must adapt to if we want to continue getting the shoes we want.