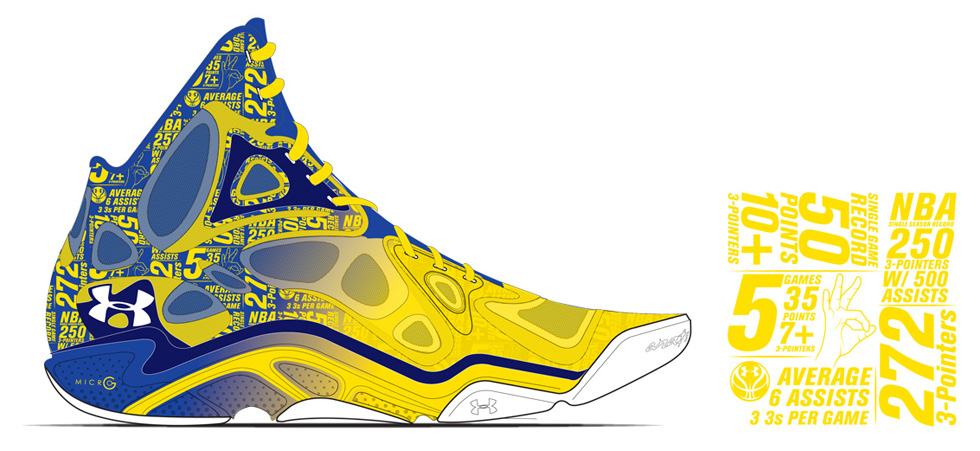 words // Nick DePaula
Up until he dropped 54 points on the Knicks at Madison Square Garden exactly one year ago, Stephen Curry still may not have been a household name. That was nothing new to the sharpshooter from tiny Davidson College, but ever since, he's contiuned to build on that moment in basketball's most famous arena.
A stellar debut in the Western Conference playoffs last spring, an All-Star starting nod this month in New Orleans and a marquee endorsement deal with Under Armour would all follow, making for quite the full calendar year leading up to Curry's return to The Garden tomorrow night.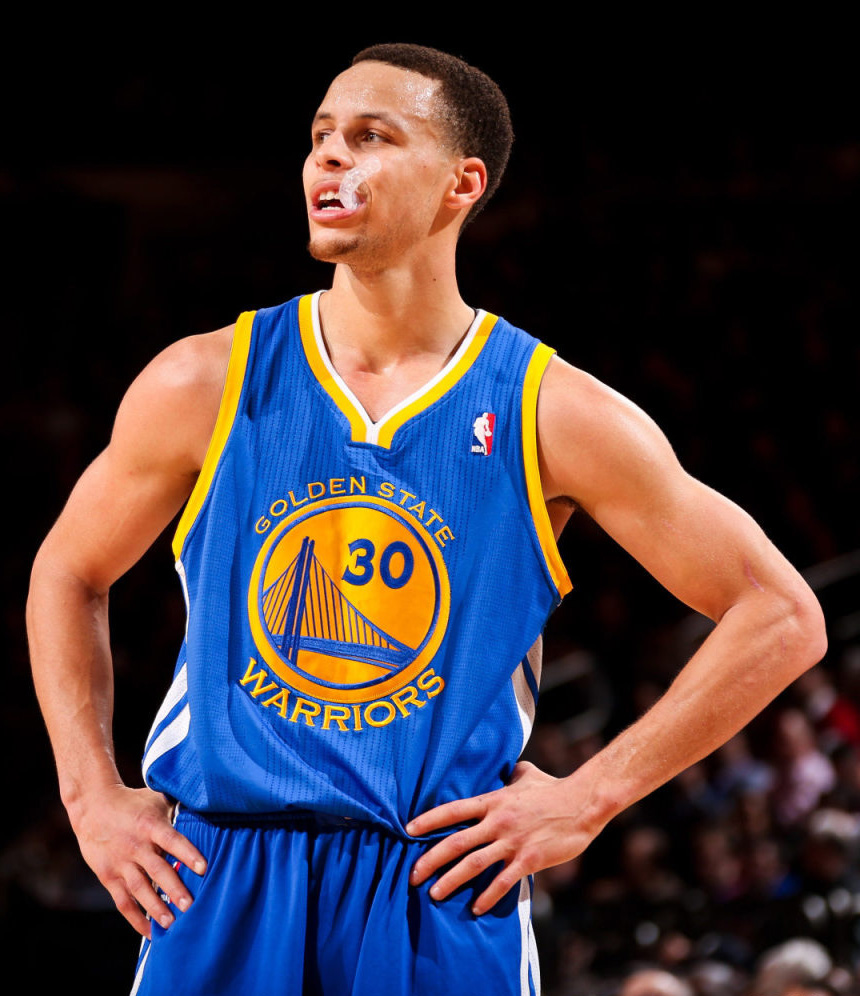 "It felt great, because at a certain point in the game, you know they're trying to stop me," says Stephen. "They were going to do whatever they could to get the ball out of my hands and not let me shoot all of those threes. But to still get those shots up within our offense and knock them down in a big game, because it was a close game the whole way to the finish, it's really rewarding."
He says "those threes" pretty casually all this time later, of course, but he knocked down 11 of 13 from behind the arc, just one off the league record. He also outscored his own teammates 54-51 that night, on 16 less shots.
To celebrate his historic game that landed him on an exclusive list of all-time MSG performances, Under Armour will be releasing a new Anatomix Spawn PE in Warriors colors paying tribute to Stephen's night in "The Zone."
The shoes feature a bold fade from yellow to royal, along with several of his stats from last season, like his record-breaking 272 total three pointers.
Stephen's "The Zone" Anatomix Spawn PEs will be available in limited numbers at UA.com and Eastbay.com tomorrow at 12pm ET, and will also be available in-store at the 34th Street Foot Locker in New York City.
Tune into Stephen's return to Madison Square Garden on ESPN at 8 PM EST tomorrow night to see if he can recreate last year's zone.