words // Megan Otto
Megan is a 25 year-old living in NYC and working in sports marketing, pretending to live the dream just like everyone else. Her passions include fine dining in her living room and her feline companion.
Let's get straight to the point in that my love of a good pair of shoes extends deeply and my most beloved heart and soul go to a pair of Theysken's Theory wedges that fade from a patent leather black to a purple suede. Not really sure how they pulled that off, but they are supremely on point (I've heard this is a term), and someday they'll become a treasure in my closet.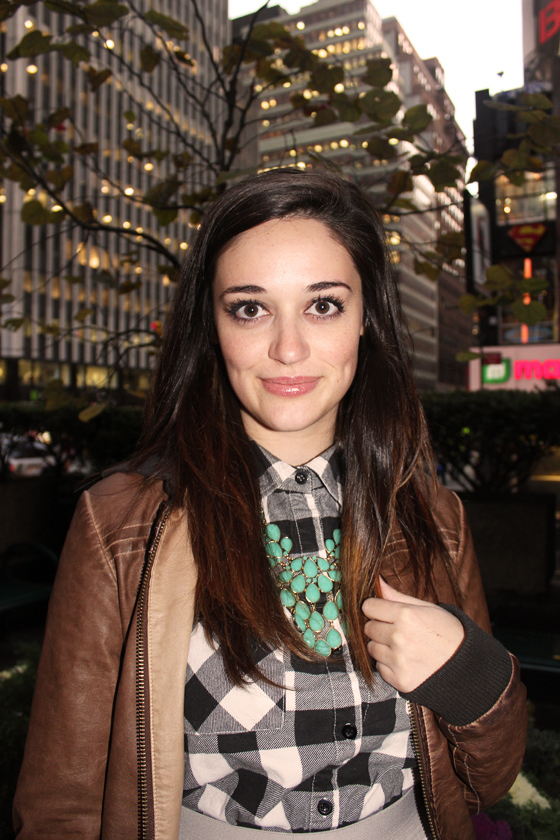 Now, as far as your limited sneakers go, I have never really cared and in fact probably couldn't care less. A good set of teeth, a dapper pair of hands and some clean and respectable shoes are the immediate checklist for me and most of my girlfriends. I want a man who looks good, not one that wants to put an obsession with extroverted sneakers above me.
Now, my expertise in this whole sneaker culture I'm only temporarily adopting was clearly made evident after I shut down the game on Twitter and disputed "The 10 Best Non-Sneaker Products of 2013" list's exclusion of my Cat Vortex Sweater. No idea how that was left off…but a cat in space, deserves to be worn.
It also displays my thorough credentials so that I can now inform you why hot chicks definitely don't give a shit about your limited sneakers. (Since some random creeper once commented on my cat's Instagram photo that I was hot, I now have the authorized consent to represent hot chicks.)
In general, we usually have no idea what you're talking about. I keep hearing about Yeezy 2 and something about Red October, and I'm wondering if Kanye's in town in October, when the leaves get red… but that seems like some really advanced preemptive hype for a Kanye appearance. And since when do you care what color the leaves are when he's in town?
You want to talk about the Kamikazes and I'm pretty sure I've just been invited to have shots. So perhaps the best way to break it down for you is to examine from my perspective what I'm told are THE shoes that you would all die to have in your closet. Or in a glass box, shelf, shrine or whatever the real purpose of you having these usually outlandish and absurd shoes are.
In all honesty, the last thing I'd heard was that Jordans were still cool, and Kenny Powers was the shit. While I think Kenny Powers will probably forever be "the shit," I'm certain he didn't do much good for K-Swiss. But Kanye? Apparently Kanye is crushing the sneaker game, with the NIKE Limited Edition Yeezy lineup.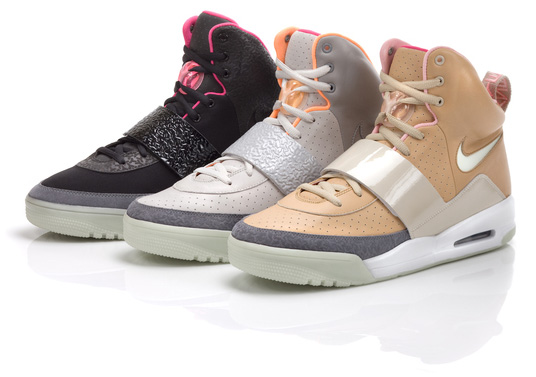 I thought Kanye made sneakers with Adidas though? No? I hope he said no disrespect to Adidas before he left for Nike then. Whatever the case, hopefully he says no disrespect to the label he's disrespecting because you know it's going to be followed by some cray cray rant he's probably gearing up for. And that's not sneaker knowledge, that's pop culture son.
So as for the Yeezy…these don't really seem limited edition at all. In as much as I pay little to no attention, I swear I've seen similar versions of this shoe, for years. Right? I'm almost positive. In fact, there are many other limited edition things that I find much more pertinent to my life that are more "limited."
For example: Disney movies when they come out of "the vault" on special limited-time release (the Jungle Book would be the most recent, FYI), batches of Girl Scout's Samoas, the tree I just doodled on my notepad that came out way better than I was expecting it to. And oh... my vagina. I've also seen photos of "The Situation" from the Jersey Shore wearing a pair of the Yeezys, so my general un-interest in these shoes has now gone to hate. A shoe named after a douchebag, worn by a douchebag. I mean, I'm still processing Yeezy's "Bound 2" video and the residual effects of my day to day from it.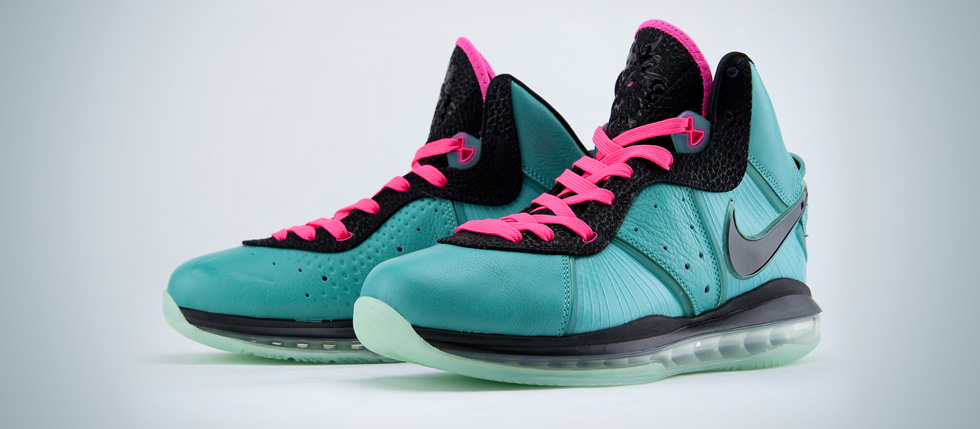 Moving on. The South Beach LeBron. So let's take the strap off of the Yeezys, make the shoe lace line wavy and curve up the front… and I'm pretty sure you have the South Beach LeBron. Perhaps the appeal here is LeBron. As I'm familiar with it he is in fact one of the best NBA players to date. Side note: that's me pretending like I'm well-versed in NBA knowledge. Heads up: I'm not. I'm just not so absentee to the game of basketball that I haven't not heard of LeBron. However, I couldn't tell you who he plays for without googling it. So, here's the thing, the shoes that your favorite NBA players wear or design, will not make you an NBA player, nor get you laid like one. Because we have no idea about anything to do with them.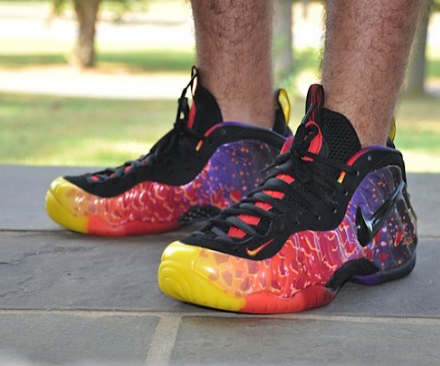 I'm sorry to lay down such a shocking and harsh revelation, but it's true. Waiting in line overnight for these shoes in the hopes that it would accomplish such a feat, was probably a bad decision, just like your girlfriend's lower back tattoo. I'll give props to the turquoise and pink color scheme, even though the reality of finding one of you who knows exactly how you should be styling those with the right outfit is slim to none. Chances are you're wearing something called a Bobby Fresh t-shirt (saw one on Google...yikes) to pair? You probably still own cargo shorts? Right? It's not worth it. Move on.
Next up: The Foamposite. WTF. The name in itself, are you just walking on foam, or am I about to jump in a foam pit, because that sounds a lot more fun than what I'm looking at. I analyzed two color schemes. One looked like the rainbow threw up on them and they couldn't decide if they were going for a space, water or scales theme. The other apparent color scheme was: "I just fell off my rollerblades; that's going to be a gnarly scab." I'm not really sure if I need to go into detail as to why no female is going to care about that, but it's really more of a general deterrent at that point.
You know, maybe the tread is dope, or the insole arch is super cushiony, or maybe your ankles have never been so tenderly supported on the court while you're slammin' hoops on some fools. Understandable. But I'm pretty sure for most of you none of that is accurate, and these really end up being used for very low impact wear and not on the court. Because, god forbid someone scuff your sneakers. Right? Am I getting this right so far?
The fact that you probably have a room dedicated to your shoes (*cough* NDP *cough*) just isn't going to appeal to the ladies. Don't get me wrong, hobbies are great and having interests can make you seem well-rounded. But sneaker culture is borderline cult. And most women…not really trying to get involved in a cult. If I do mentally jump off a bridge and am forced to join one, something tells me I'd like to be involved in one more exciting than "sneakers." Perhaps one that exercises the use of shrooms heavily or maybe dedicates themselves to the art collections of Lisa Frank.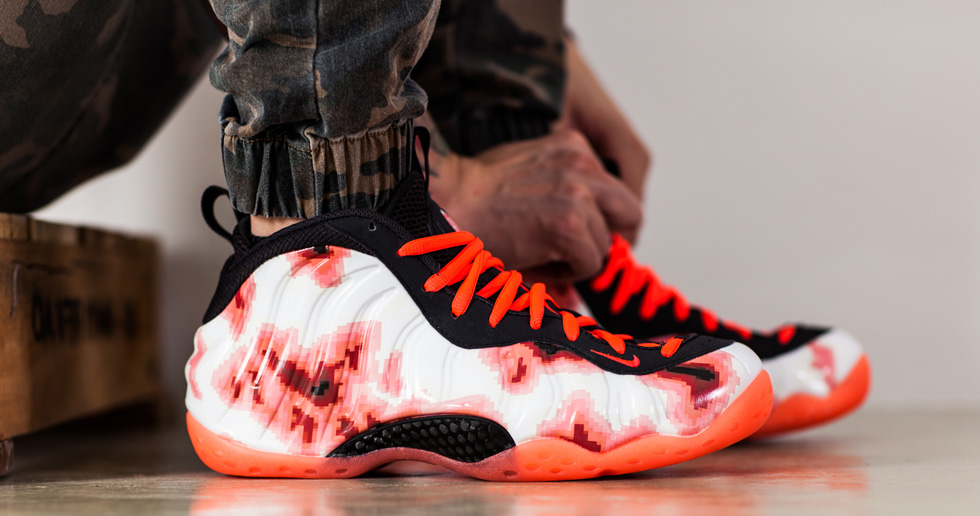 The functionality of most of the shoes are pretty absurd as well, as I've already touched on the fact that most of you are not LeBron. I mean even my high heels have the functional task of making my legs look more banging, which they do. But they don't include a light up battery pack, because I'm not trying to make myself more visible to predators while coming home from a late night. Now, your light up Air Mags are accomplishing what again? Oh, sustaining your virginity. That's right. I totes forgot you're not Marty McFly, contrary to your own imagination.
Don't worry though, I don't think you'll have to worry about alerting predators that you're available in the wee hours of the morning. The takeaway here is that most of the shoes that you think are "fire" are in fact, not…if only for the mere fact that no woman will ever take you seriously while wearing them, let alone get on top of you. Unless you paid her. In which case, that's a contractual obligation that you two are figuring out and is really none of my business.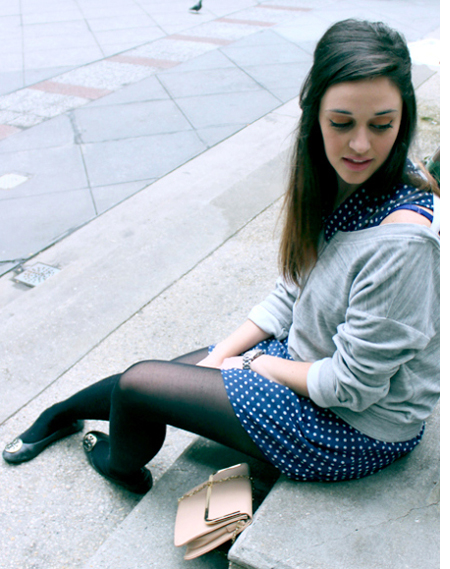 Realistically, the time and the money you've invested into your shoes is a wasted opportunity of time and money you could have spent with us. Like maybe instead, you could have gone to the grocery store and picked up a Redbox, a bag of cheddar blasted goldfish, wine and flowers. But hey, your scab shoes are a dope alternative. I wonder which one ends with you getting head.
Also. Closet space is a big issue. As I'm sure is true for most respectable women, I have very little of it, due to the nature of how well I manage to outfit myself in a variety of options on a daily basis. So that I can look good, for the general male population. So, asking me to cut down that ample space I have, which is really there for me to impress you, to accommodate what your feet saturate in all day? Not happening. I am sure any of your lady friends would be happy to refer you to a local storage facility if it comes to that…or if we have to give up some closet space, we can always get rid of our super form fitting yoga pants and invest in a couple of cats. Your choice.
I don't know what happened to just a clean solid pair of chucks, or a nice oxford…or maybe, just maybe my slight slight slight interest in the Lanvin cap toe low tops? Nothing iridescent, strangely shaped, or awkwardly colored. I'm trying to date a man, not a clown with a watergun flower for a lapel. So I guess that's my take as a banging lady on your shoe cult, and the few shoes that were provided as a sample of what you're all into.
In all honesty, I'm sure not all of your shoes are the worst and perhaps there is validity into the phenom of your douchebag sneakers and aqua socks (the Nike Hyperfeel). But those reasons will never translate into anything any woman of sense will care about, and frankly we're secretly thankful they're limited and you probably didn't get your hands on them. If you did find the time to accomplish such a feat, you're probably single. Think about it.
P.S. I didn't even want to touch the Adidas Denim Winged shoes. I mean SERIOUSLY, you're not a Greek winged messenger. You're just not. But wait – denim on top of it? Thank god, because I was really looking for a shoe to help me finish off the Canadian tuxedo I'm wearing to a wedding next week.