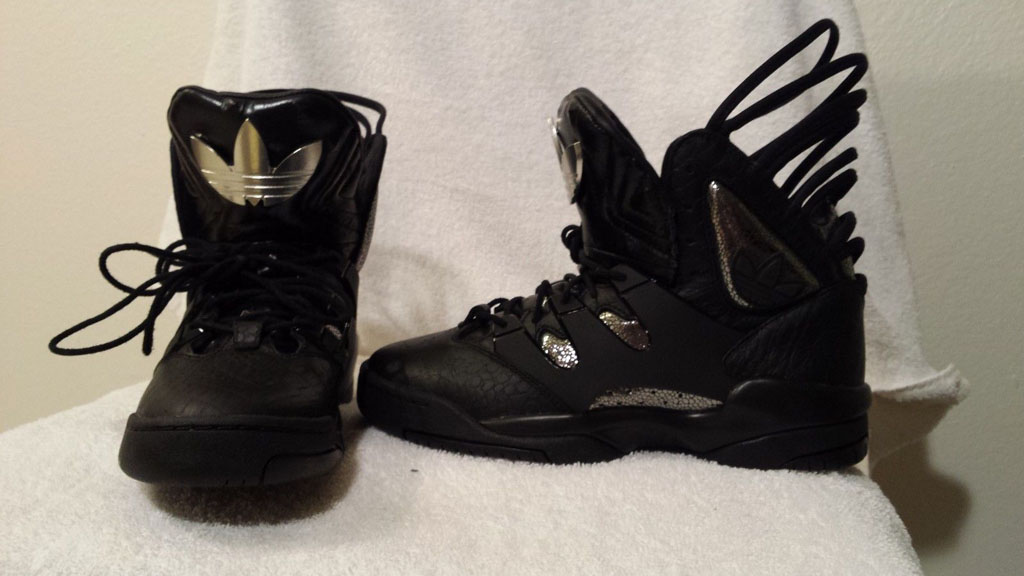 words // Brandon Richard
After a heated exchange of words with Rihanna through social media last September, Teyana Taylor's contract with adidas Originals was terminated. As a result, the 'Dark Knight' Harlem GLC slated for a Black Friday release never saw the light of day. For months, the only looks we've had at Teyana's second collaboration have been teasers shared through Instagram. That changes now.
A pair of 'Dark Knights' recently hit eBay, providing us with a detailed look at the scrapped release. Like the first Harlem GLC, this shoe takes on the original Torsion Attitude silhouette, wrapping it with the wire crown that became Teyana's signature detail. Other features include black leather construction, metallic silver panels and a chrome Trefoil logo on the tongue. The backsides of the tongues read 'I'm From a Planet Called Harlem' and 'Where All of Your Dreams Come True."
The only chance you may have at owning this shoe is to purchase this women's sample size 6.5 from fitnesstud503 on eBay.