words // Luis Sanchez
For years, footwear companies have celebrated the biggest weekend of the NBA season with limited edition footwear for some of the most talented stars in the game.
The festivity-filled All-Star Weekend provides brands the freedom to get as creative as they'd like on their footwear, whether its tying stories back to the city hosting the star-studded event, or just celebrating their marquee athlete's amazing play. We've seen Nike change the game with their Galaxy All-Star game kicks, along with other simple styles worn by their most recognized endorsers such as LeBron James, Kobe Bryant and Kevin Durant.
With a ton of kicks to consider, we tried our best to rank the 15 best All-Star Game kicks out there. Check out the list below, and be sure to hit the comments to share your own personal favorites.
15. Air Jordan 2011
The Air Jordan 2011 itself is one of the greatest performance shoes of the last few years by the Jordan Brand. Released in a number of colorways, this All-Star Game edition originally worn by Dwyane Wade is definitely one of the most impressive.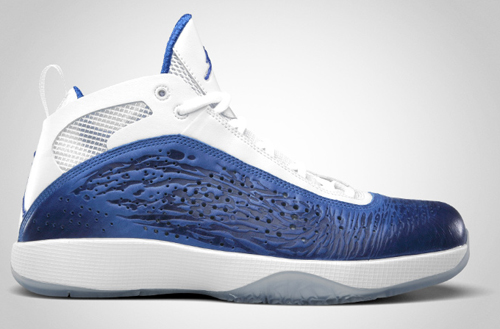 14. Nike Hyperdunk 2011 BG
Originally just a PE for Blake Griffin, this Galaxy-inspired Hyperdunk 2011 ended up releasing long after the 2012 All-Star festivities in extremely limited numbers. Highly coveted by many, Blake's 2012 ASG kicks featured a moon print upper with galaxy-printed laces and collars.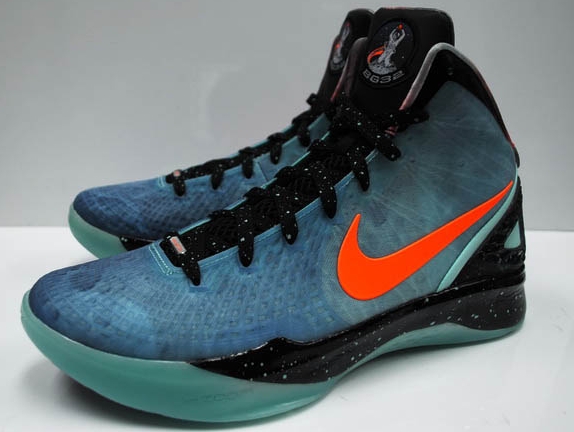 13. Nike Flight One NRG 'Galaxy'
Also released in 2012 was the limited edition Galaxy-inspired Flight One, as part of the iconic Penny-endorsed model's return to retail. The Eric Avar-designed classic was also released in their original Orlando colorway and several others, but none were better than this 3M covered, Glow-in-the-Dark edition released as part of the All-Star Game festivities.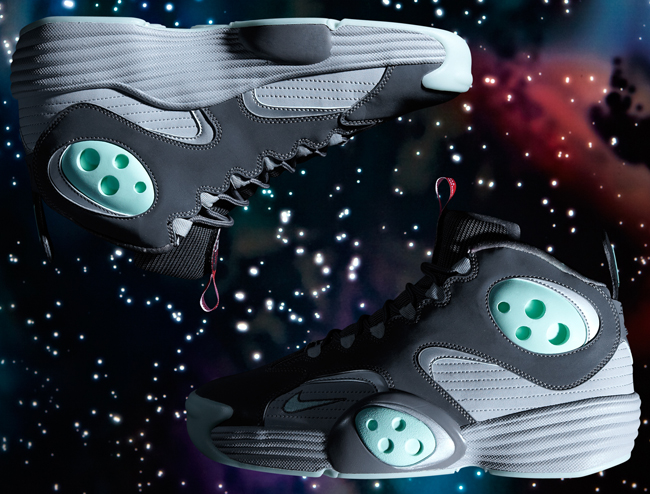 12. Nike Dunk High 'Galaxy'
Easily the most overlooked model of the famed Galaxy collection by Nike, the Dunk High was still quite impressive and dove into the theme further than any other shoe done up. The Dunk High featured full canvas uppers and flight suit-inspired velcro Swoosh logos, to go along with eye-catching galaxy print covered collar liners.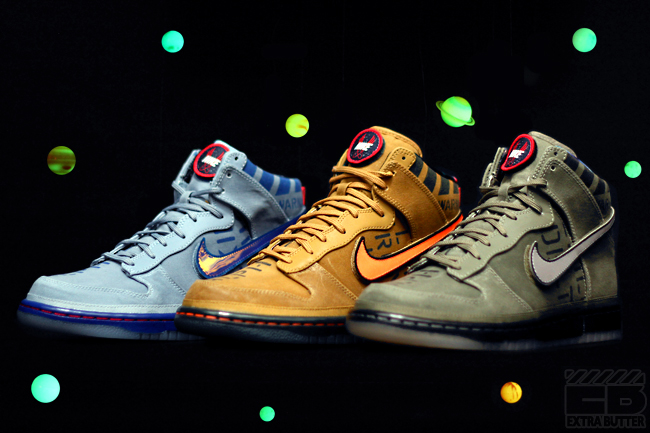 11. Nike Zoom KD III 'All-Star'
Just a year before all the Galaxy craze, Nike Basketball celebrated the All-Star Game with LA-inspired footwear for their biggest names such as Kevin Durant among others. KD's 2011 All-Star Game kicks featured a flashy full red build, and also included limited edition All-Star packaging to match.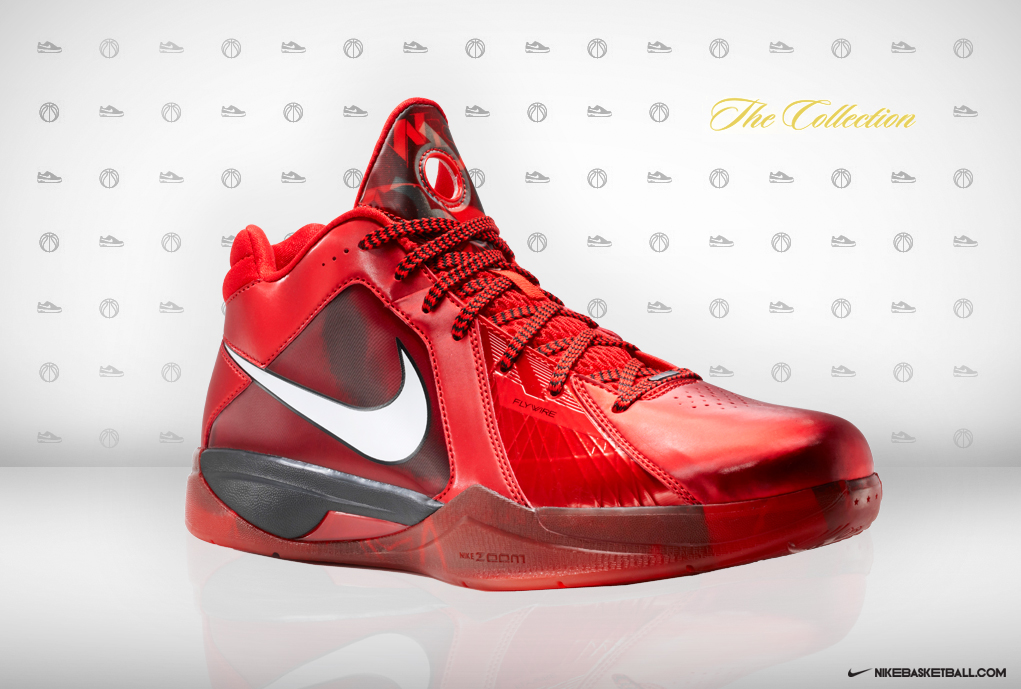 10. Nike LeBron X 'All-Star'
Building on the game chainging galaxy campaign the previous season, Nike went with an 'Area 54' theme for the 2012 All-Star Game in Houston. The follow up collection couldn't have been any better, with instant hits such as the lively LeBron X inspired by space exploration.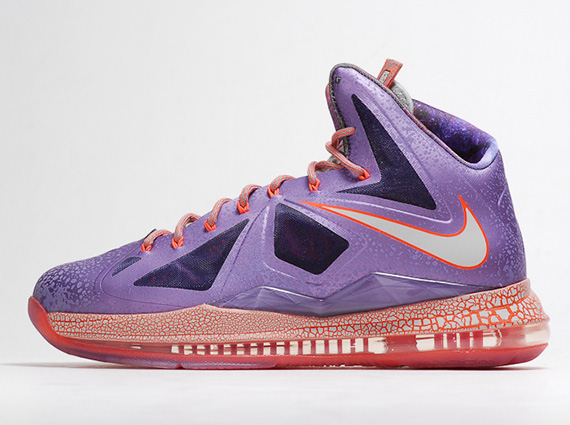 9. Nike Zoom Huarache 2K4 'LA All-Star'
The now classic Huarache 2K4 by Nike Basketball released in one of its most coveted color schemes as part of the 2004 NBA All-Star Game in Los Angeles. Featuring a red, white and blue color scheme and Nike LA logos, the limited edition Huarache 2K4 was worn by none other than Kobe Bryant in the the NBA's '04 talent showcase. Kobe's kicks arrived in limited edition packaging, and were released exclusively at Niketown LA and online.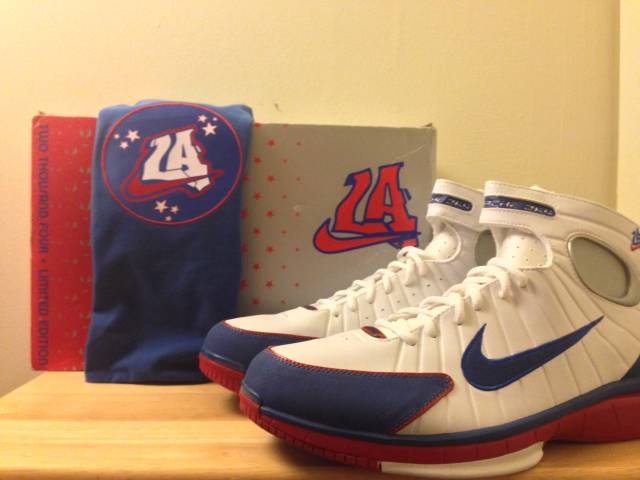 8. adidas adiZero Rose 'All-Star'
The three stripes celebrated Derrick Rose's first NBA All-Star Game appearance with a adiZero Rose 1.5 inspired by Rose's former Simeon High School in Chicago. The final colorway of the debut Rose shoe by adidas featured a full yellow build and accenting hits of blue. DRose rocked laced up the All-Star adiZero Rose during the first half of the 2011 All-Star Game, before rocking his signature adiZero Rose 1.5 for the first time during the second half.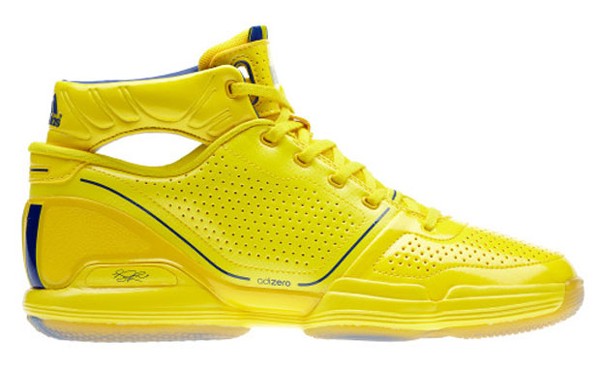 7. Nike Air Force 1 Low 2006 'All-Star Houston'
As part of the 2006 NBA All-Star Game, Nike turned to the glory days of Houston baseball with an Air Force 1 done up in classic Astros' team colors. Nike took us back to Nola Ryan's days with on the mound for Houston with a patent leather Air Force 1 in an orange-dominated color scheme.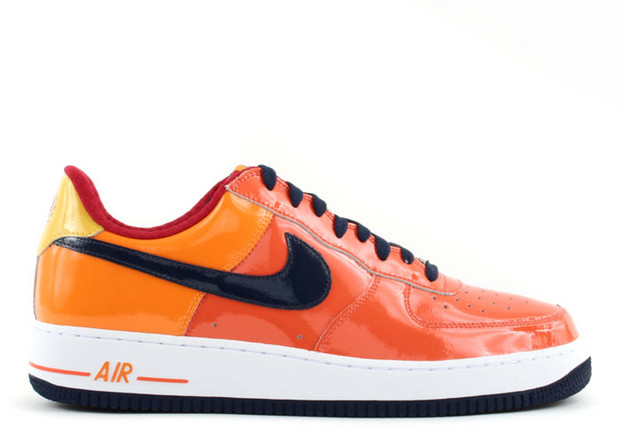 6. Nike Air Max LeBron VII 'All-Star'
LeBron's final season in Cleveland saw him light up the All-Star Game in Dallas with an extremely appealing Air Max LeBron VII. LeBron's 2010 ASG kicks featured a vibrant blue upper with black accents, finished in a unique hardwood graphic for one of the best LeBrons we'd seen in quite some time.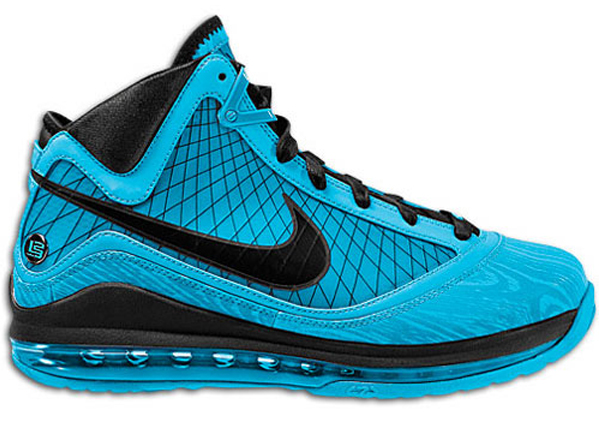 5. Nike Kobe VIII 'All-Star'
Kobe's footwear as part of the 2013 'Area 54' Collection by Nike Basketball were also one of the most impressive ASG shoes we've ever seen. Released almost exactly one year ago, the limited edition shoes impressed sneaker heads worldwide with their bright orange design.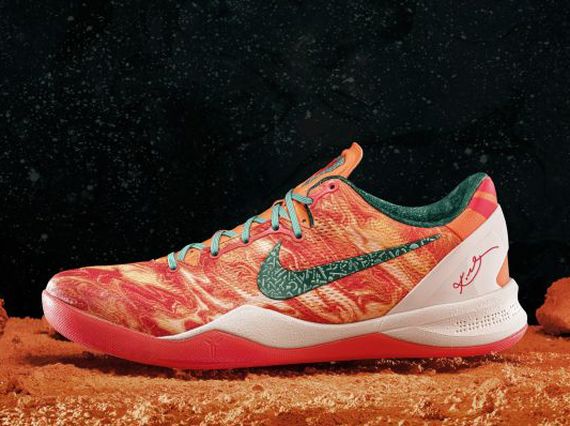 4. Nike Zoom KD IV 'All-Star'
Its safe the say the Zoom KD IV was Kevin Durant's coming out party in terms of his Nike footwear. Few colorways released were better than what KD rocked in the 2012 All-Star Game, leading the model to become one of the most coveted shoes of the season. KD's Galaxy-inspired shoes feature a silver-based look with hits of orange, galaxy print, and a glow-in-the-dark outsole below.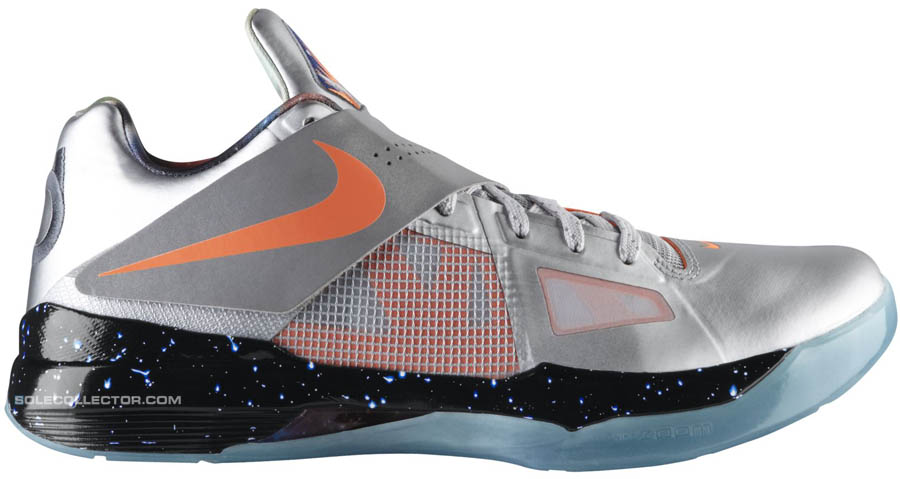 3. Nike LeBron 9 'All-Star'
While KD's All-Star kicks in 2012 were something special, they still weren't as impressive as what Nike Basketball cooked up for LeBron James. LeBron's second All-Star Game with the Heat saw him hit the court on All-Star sunday in an orange-based LeBron 9 that's been dubbed the 'Big Bang' edition by many.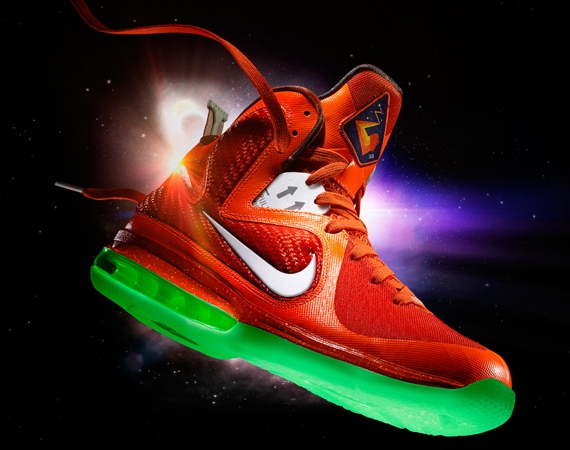 2. Nike Air Foamposite One 'Galaxy'
Surprisingly, the biggest All-Star kicks in our eyes isn't the 'Galaxy' Air Foamposite One. Even then though, the Galaxy-inspired Foam One is nothing short of amazing. Penny's retro kicks released as part of the All-Star Game festivities in Orlando were one of the most talked about footwear releases ever, and were the start of something big when it comes to Foamposites and unique graphics.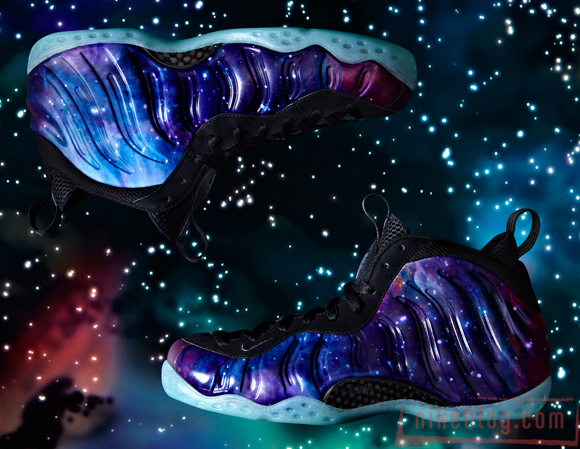 1.Nike Air Foamposite Lite 'Kryptonate'
Recognized for their on-court connection and forever becoming a part of history thanks to Nate Robinson, there was no way we couldn't put the 'Kryptonate' Air Foamposite Lite at the top of our list. The vibrant green kicks were rocked by Nate Robinson to match his green New York Knicks uniforms as he leaped over Dwight Howard and pulled off a number of other amazing dunks for his second career Slam Dunk title. Eventually released following Nate's memorable performance, the 'Kryptonates' immediately sold out and quickly became one of the most coveted ASG shoes ever.