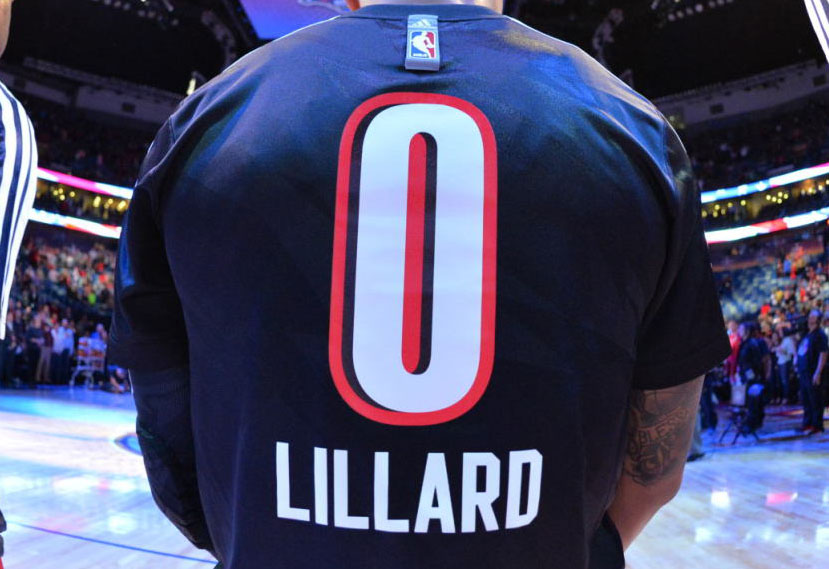 words // Brandon Richard
In an unprecedented move, Portland Trail Blazers point guard Damian Lillard made NBA history by becoming the first player to compete in 5 different All-Star Weekend events.
Beginning Friday night, Lillard suited up for the Rising Stars Challenge, then competed in the Skills Challenge, Three-Point Contest and Dunk Contest during All-Star Saturday Night. He'd finish his busy weekend by taking the court as a Western Conference All-Star for the first time in his promising career.
Lillard also made some history by wearing five different pairs of sneakers in each of his All-Star Weekend events. Let's take a closer look at how he fared.
The first time we saw Lillard was as a starter for Team Hill in the Rising Stars Challenge. Wearing the 'All-Star' Crazy 1, Lillard racked up 13 points, 5 assists and 5 rebounds in a 142-136 victory.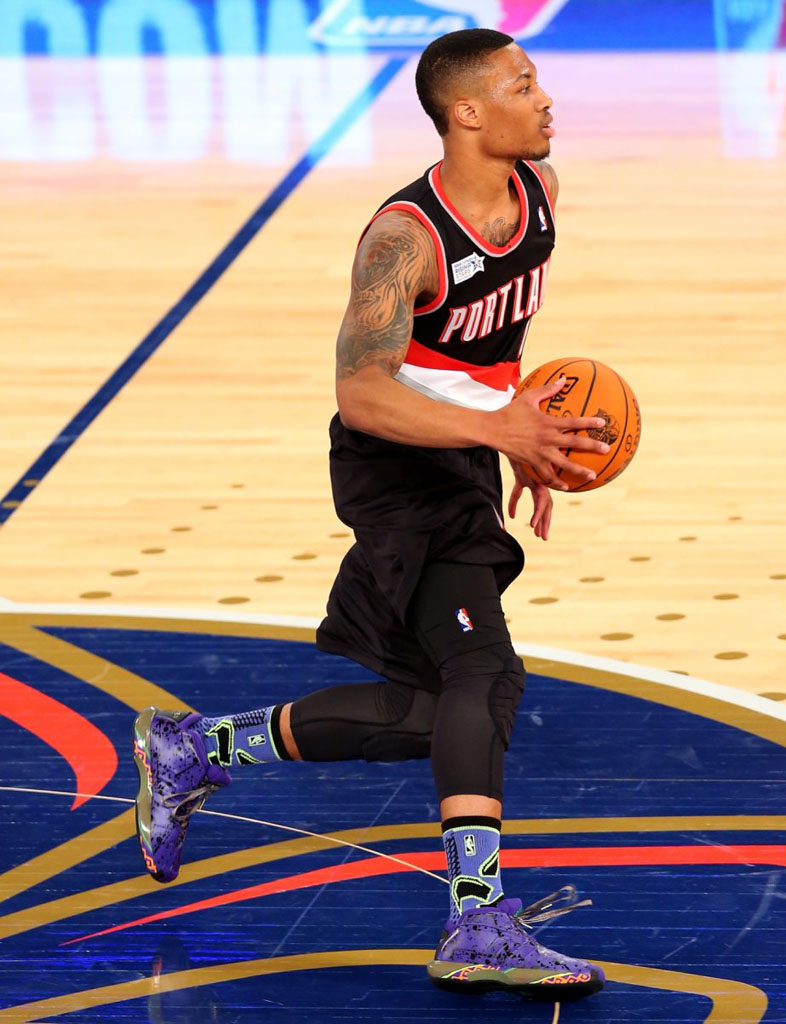 adidas Crazy 1 'All-Star'
Then we moved on to All-Star Saturday Night, when Lillard was slated for three different events. First, he teamed up with Utah Jazz rookie point guard Trey Burke in the newly formatted Skills Challenge. Looking to channel the court speed of a fellow member of Team adidas, Lillard rocked the black-based 'Away' D Rose 4.5. In a thrilling finish, Team Lillard/Burke barely edged out Team Carter-Williams/Oladipo by .1 of a second to win the event.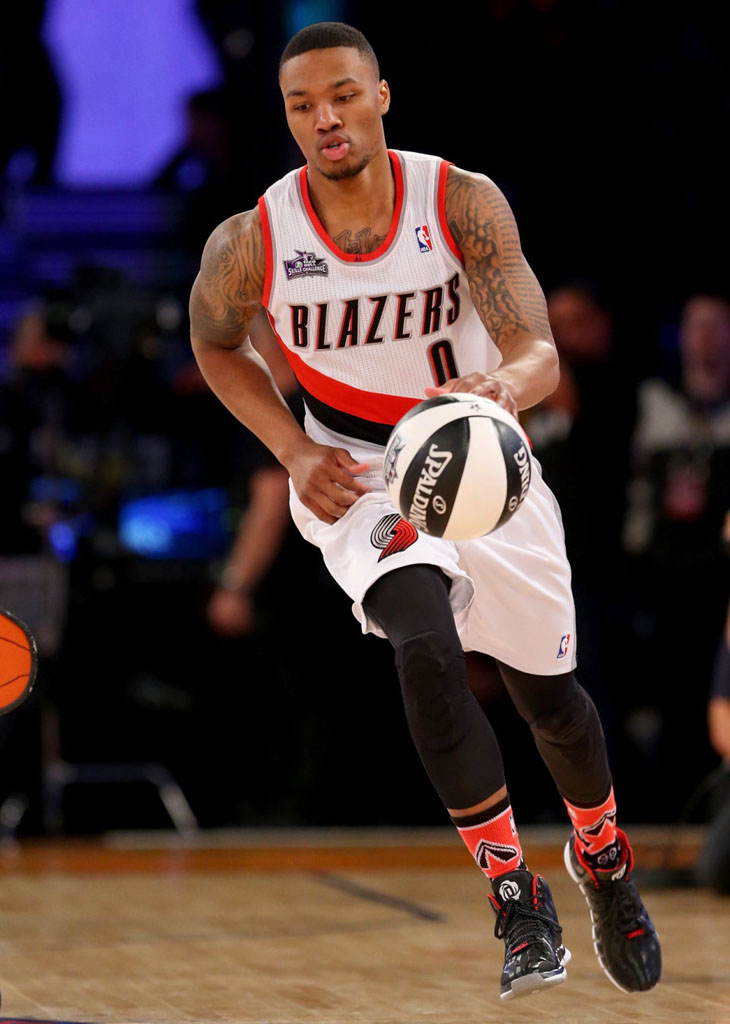 adidas Rose 4.5 'Away'
Next up for Lillard was the Three-Point Contest, which had also undergone some rule changes. Players were divided into their respective conferences and had the option of placing a rack full of moneyball in a preferred spot. Shooting in the 'Home' D Rose 4.5, Lillard tallied a first round score of 18, which wasn't enough to move on to the second round under the new rules.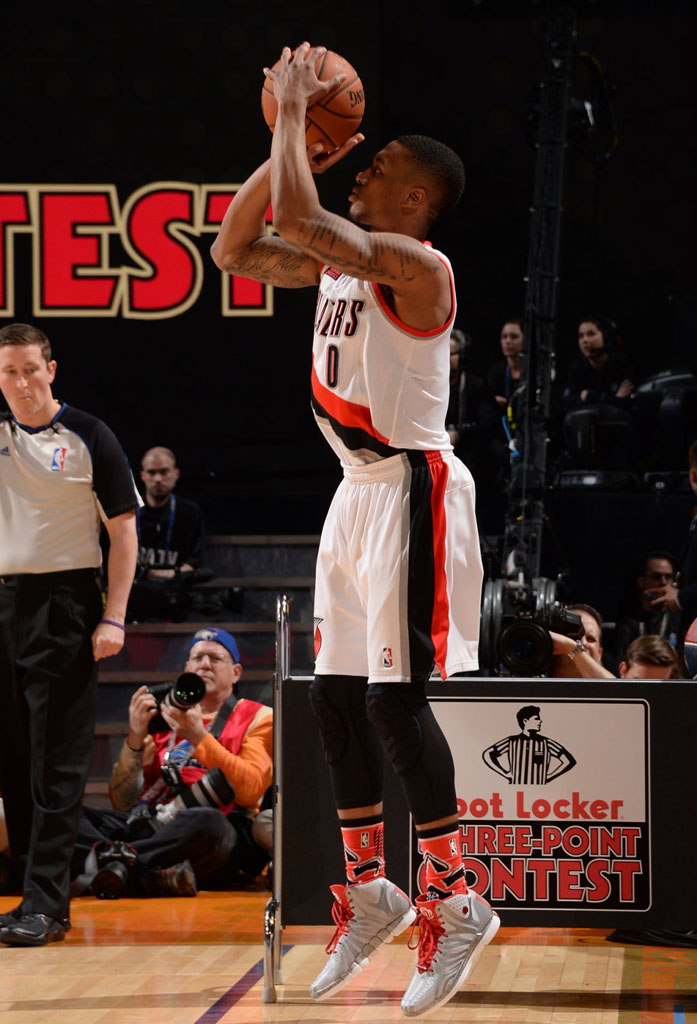 adidas D Rose 4.5 'Home'
Lillard's night concluded with the biggest event of them all, the Slam Dunk contest. Laced up in the eye-catching 'Tiger' D Rose 4.5, he surprised many viewers who weren't aware of his leaping ability. Again, format changes killed the vibe of an event that actually featured some pretty impressive dunks. Lillard himself had an underrated night, which included a 360 double-clutch and a very nice self-lobbed between-the-legs dunk. When it was all said and done, Lillard didn't win, but it'd be nice to see him return next year with the old head-to-head format.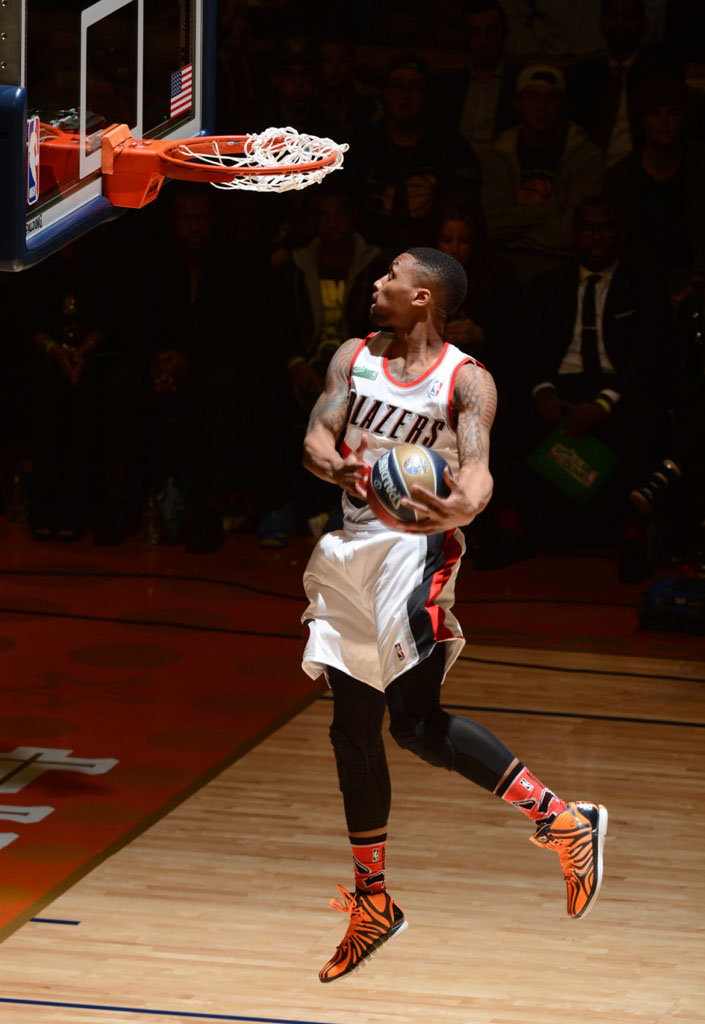 adidas D Rose 4.5 'Tiger'
Last night, Lillard realized a lifelong dream when he competed in his very first All-Star game. As a reserve, he scored 9 points in 8 minutes of action in the 'All-Star' adidas Crazyquick 2. Coach Brooks could have given him a little more tick, but Dame will have plenty of opportunities in the future.
adidas Crazyquick 2 'All-Star'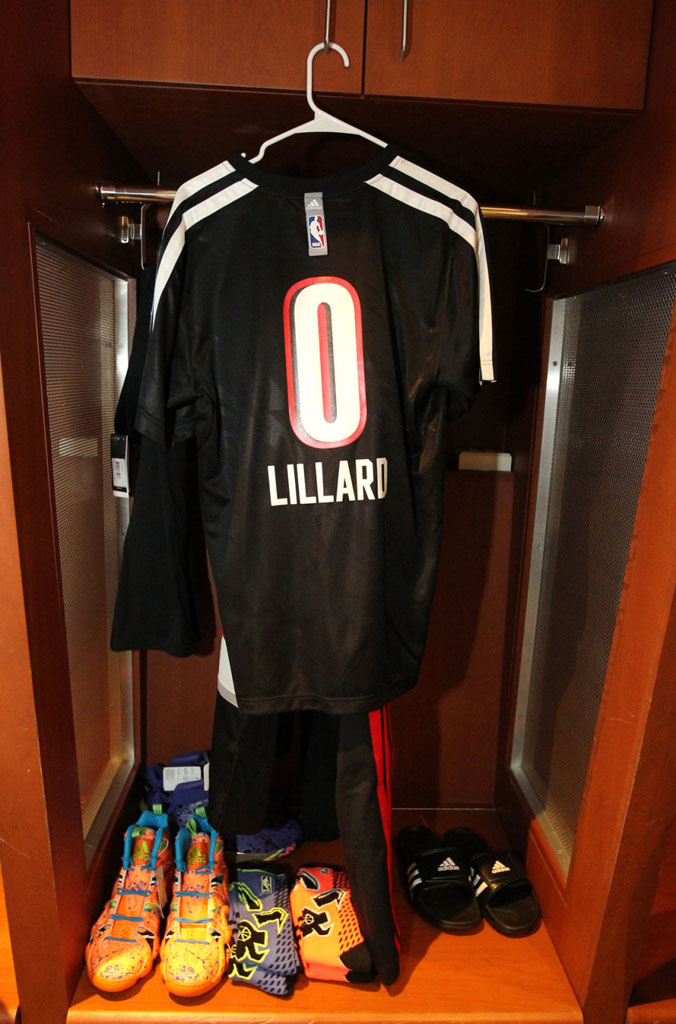 images via NBAE / Getty