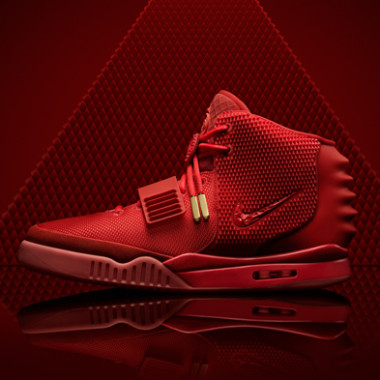 words // Luis Sanchez
Nike shocked the world this morning with an unexpected release of the 'Red October' Air Yeezy II.
Once thought to be scrapped and never releasing, earlier this morning, @NikeStore tweeted out a purchase link for Kanye West's final signature shoe with the Swoosh. Released in a full size run, the shoe sold out in just minutes, with most ending up getting either the good ol' "In-Line" queue, or just a completely sold out message.
Most of the community was in shock to say the least, as evidenced by the multiple tweets below. Were you able to get your hands on a pair? What are your thoughts on one of the most unexpected releases we've seen in quite some time from Nike?
Only $245! & free shipping so it's like they're giving them away RT @nikestore The Nike Air Yeezy 2 is now available http://t.co/bwZ2asOYi5

— Reid Foster (@The_Reid) February 9, 2014
Pullin Snake Moves On A Sunday SMH! Half The World Missed "@nikestore: The Nike Air Yeezy 2 is now available http://t.co/TKuUQUSmOS"

— Leon (@1ELeon) February 9, 2014
What !!!!! RT @nikestore: The Nike Air Yeezy 2 is now available http://t.co/2jh6QLRPb2

— Jacques Slade (@kustoo) February 9, 2014
Omg y'all didn't jus do that?! RT @nikestore: The Nike Air Yeezy 2 is now available http://t.co/wSfBMQfNIl

— Ken Walton (@K_DUB_808) February 9, 2014