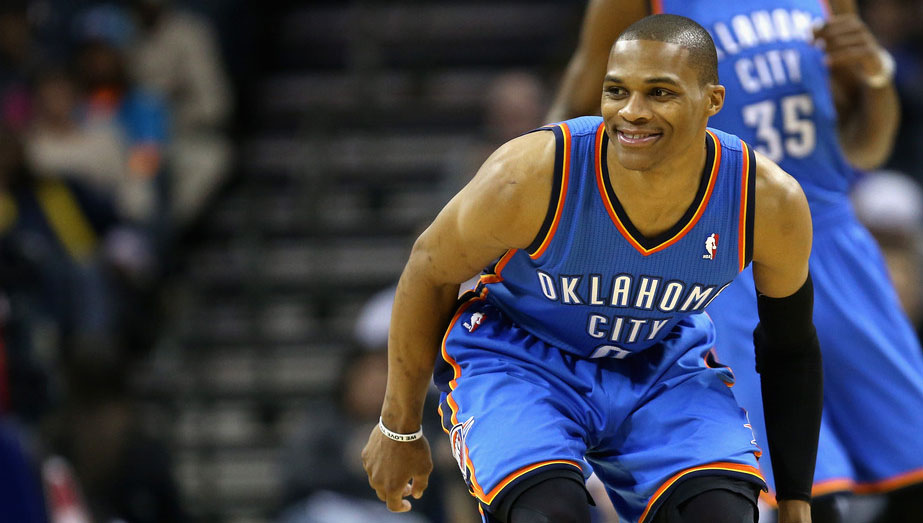 words // Zac Dubasik
Dating back a full decade, the Air Jordan Game shoe has been a staple of All Star Weekend. But as you've probably noticed, All Star has come and gone, and there was no new shoe introduced this year. According to Tinker Hatfield, that was by design, and the XX9 won't be seen until closer the start of next season.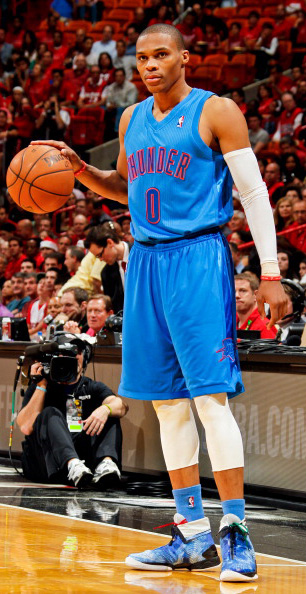 If history repeats, there's a good chance we'll see Russell Westbrook help launch them, similar to the way he did with the XX8. While it does make complete sense for Jordan Brand's premier shoe of the year to be available for the majority of the season, this move leaves a void in what had become the standard midseason timeframe. Could that void be filled by a new signature line? Maybe by…Russell Westbrook?
Jordan Brand already has two members on their team with their own, maturing signature lines, in Carmelo Anthony and Chris Paul. If they were going to add a third though, there wouldn't be much debate over who it would belong to. There may be some discussion over Blake Griffin, but Russell Westbrook would most likely be next in line. That's no offense to guys like Cody Zeller, Otto Porter and Jared Jefferies (Ok, maybe Jared Jefferies can take offense), but they are still young, and not at that full-out signature level.
Russell Westbrook, on the other hand, has proven himself to be a superstar. Despite suffering an injury in the first round of last year's playoffs, Westbrook is one of the most recognizable faces in the League. His presence on the Thunder is arguably just as important as MVP candidate Kevin Durant's, as evidenced by their second round Playoff exit last year, following Westbrook's injury.
His style of play is exciting and reckless, and has helped him become a three-time All Star. His numbers? A little turnover prone, but 20 points per game career average, along with 6.9 assists per game, are impressive. Intangibles? He's got those too, and has become known even by casual fans for his interesting pre and post game outfits. And along with his fellow Thunder teammate, KD, chances are he'll be playing deep into the playoffs for years to come.
Could a Russell Westbrook signature shoe fill that mid-season gap that's been left by moving the Game shoe to the start of the season? Does he deserve his own signature shoe? Would you be interested if f did release? Let us know your thoughts in the comments.