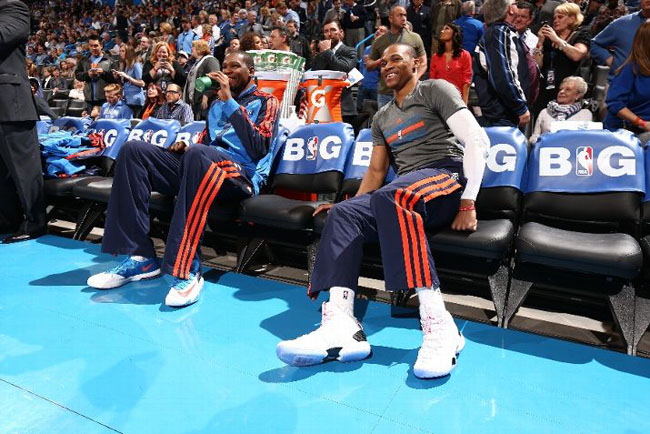 words // Zac Dubasik
Russell Westbrook's return from injury may not have gone exactly as planned on Wednesday, but it wasn't a total loss, despite his Thunder dropping a 22-point loss to the Heat. He also returned just in time to give his mom an on-court birthday tribute.
As a perk of being a member of the Jordan Brand Team, Russ played in a special pair of Air Jordan XX8 SEs, which read "Happy BDay Mom" through their clear outsoles. Hopefully Russ didn't promise her a win (or even a 50% shooting night), but at least she got to see her son make return healthy to the court.