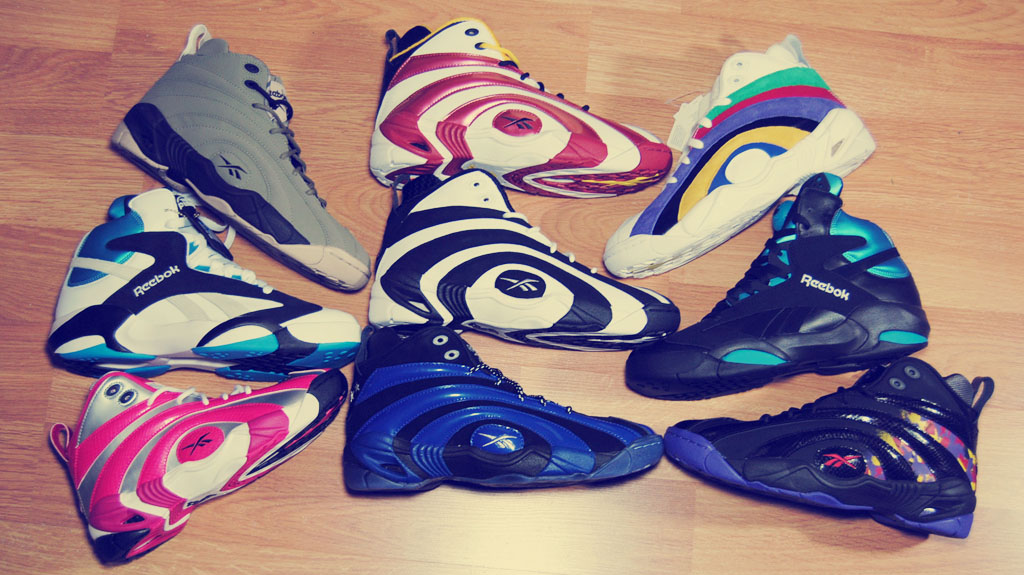 In May 2012, we were given our first look at the Reebok Shaqnosis 2012, a modern interpretation of Shaquille O'Neal's classic signature shoe from 1995. The shoe could be described as nothing more than a complete abomination. For years, sneaker enthusiasts called for a Shaqnosis retro, but nobody imagined a new silhouette with cheap looking overlays, large 'R' branding, plastic eyelets, too much visible Hexalite and no Shaq logos.
Shortly after the photos leaked, sneakerheads were in an uproar on various social media platforms, prompting Reebok Classics Creative Director Swizz Beatz to announce that the 2012 sample had been scrapped in favor of true-to-the-original Shaq Attaq and Shaqnosis retros. Then we waited, cautiously optimistic.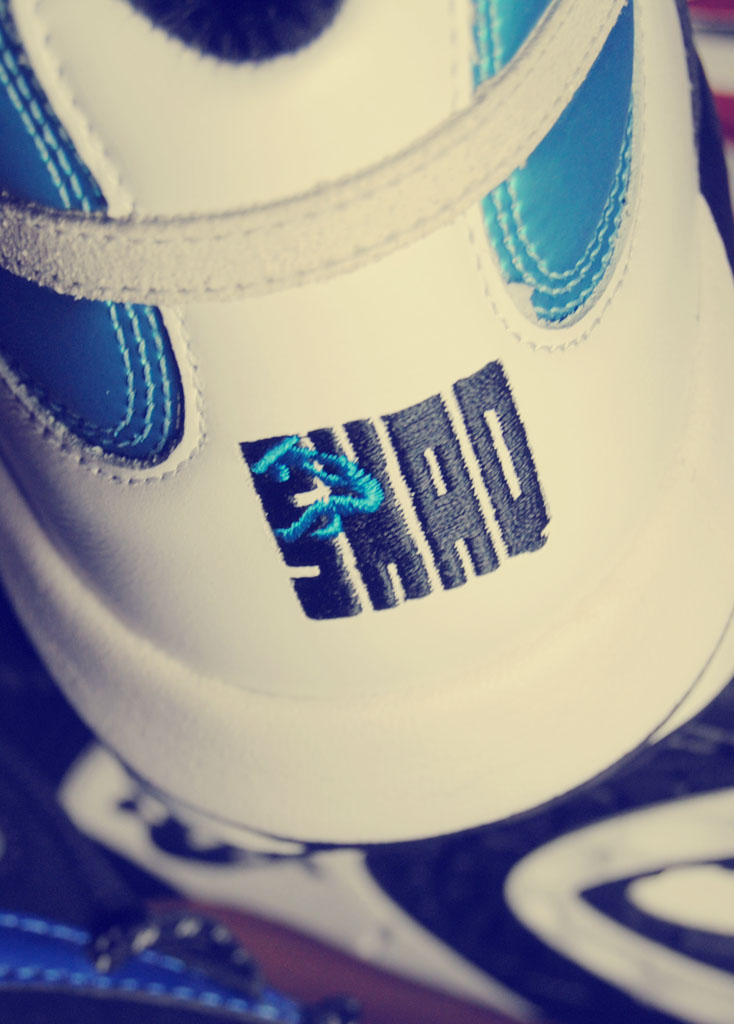 For me, the Reebok Shaq line is what Air Jordans are to most collectors. I was and always will be a Michael Jordan fanatic, but Shaq was the player I related to most as a kid. He was young, charismatic and his personal story mirrored mine in many ways. Plus he was tearing down backboards, and 8-year old me found nothing more amusing. Consequently, picking up the Black/Blue Shaq Attaq in 93 was just as life changing as my parents buying me the 'Infrared' Air Jordan 6 two years earlier. I had a similar feeling with the Shaqnosis in '95, which I call my single favorite shoe of all-time.
So when news broke that Reebok would be bringing back the Shaq line, my reaction was mixed. Sure I wanted the opportunity to purchase wearable pairs of my favorite shoes, but I also didn't want anything to mess up the way I felt about them in the first place. Like that 2012 sample. Leaked photos from Swizz and sneaker shops helped ease some of those fears, but I still needed to get the shoes in-hand for a true verdict.
Last April, the 'Home' Shaq Attaq officially kicked off the relaunch, instantly selling out at most retailers nationwide. The Shaqnosis would follow in July and the 'Away' Shaq Attaq would round out the trio in August. I couldn't have been much more pleased with the retros. Minus a small detail here and there, they were virtually exact replicas of the originals. The sneaker community and fellow Shaq collectors seemed to share my sentiment.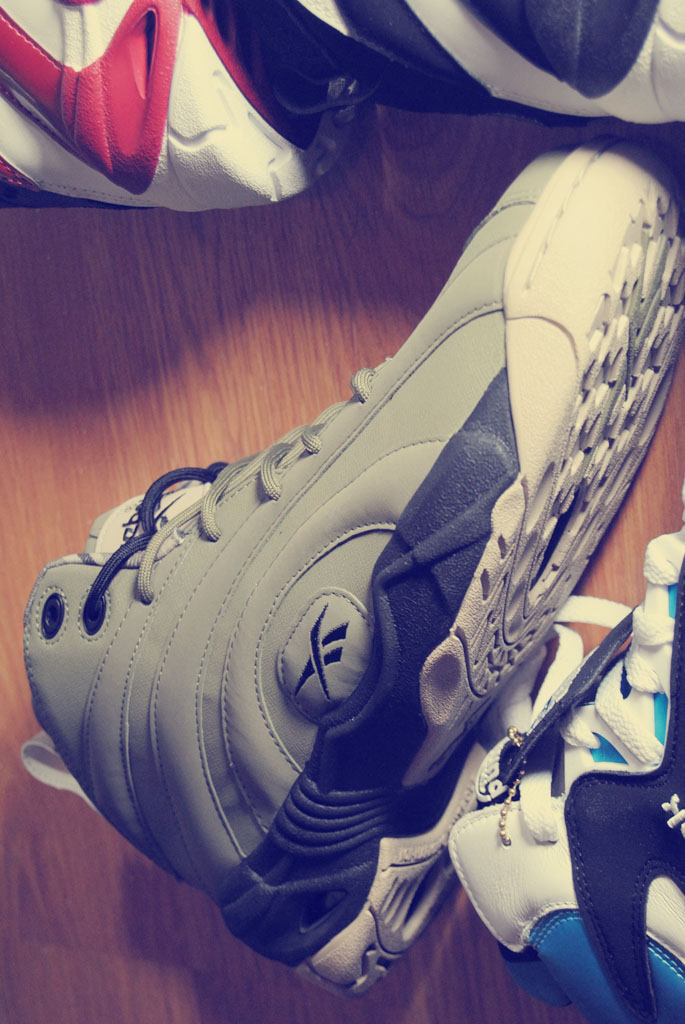 Then came the new colorways. Those dreaded new colorways that can sometimes be fun, but have also watered down many classic sneakers. To be fair, Reebok did us a solid with the OG colorways, so I'll be more constructive than critical. It seems that there's a divide so far: the new Shaq Attaq colorways aren't that bad, while the new Shaqnosis styles leave a lot to be desired.
If you ask me, the 'Big Shaqtus' Shaq Attaq is a home run. The story is there, the colors work, graphics have been tastefully applied and the addition of a cactus to the heel is a nice touch. 'Brick Cities' are in the same boat, even if a bit rip-off-ish, and the 'Christmas' colorway was...well, two out of three ain't bad.
On the flip side, there aren't many positive things to say about the newest additions to the Shaqnosis lineup. The model works, and it works for one reason: its iconic two-tone counterblock. So when you create the shoe with tonal uppers, it renders the design almost pointless. And if I were surveyed about things I never wanted to see on the Shaqnosis, patent leather, graffiti and shamrocks would each rank high on my list.
With that said, I'm still pleased with the job Reebok has done bringing the Shaq line back, mainly because they nailed the OGs. And perhaps those new colorways are speaking to a generation of collectors that will cherish these sneakers the same way I have for the last two decades.
Later this year, Reebok will not only be releasing more colorways of the Shaq Attaq and Shaqnosis, but they'll also be bringing back Shaq's fourth signature shoe — the Insta Pump Shaq Attaq. If Shaq's teaser video is any indication, we'll be seeing more of the same with the Insta Pump; a bit of the old mixed with a bit of new. And like the kid that watched his idol defeat MJ and battle Hakeem in '95, I'll be looking forward to it.