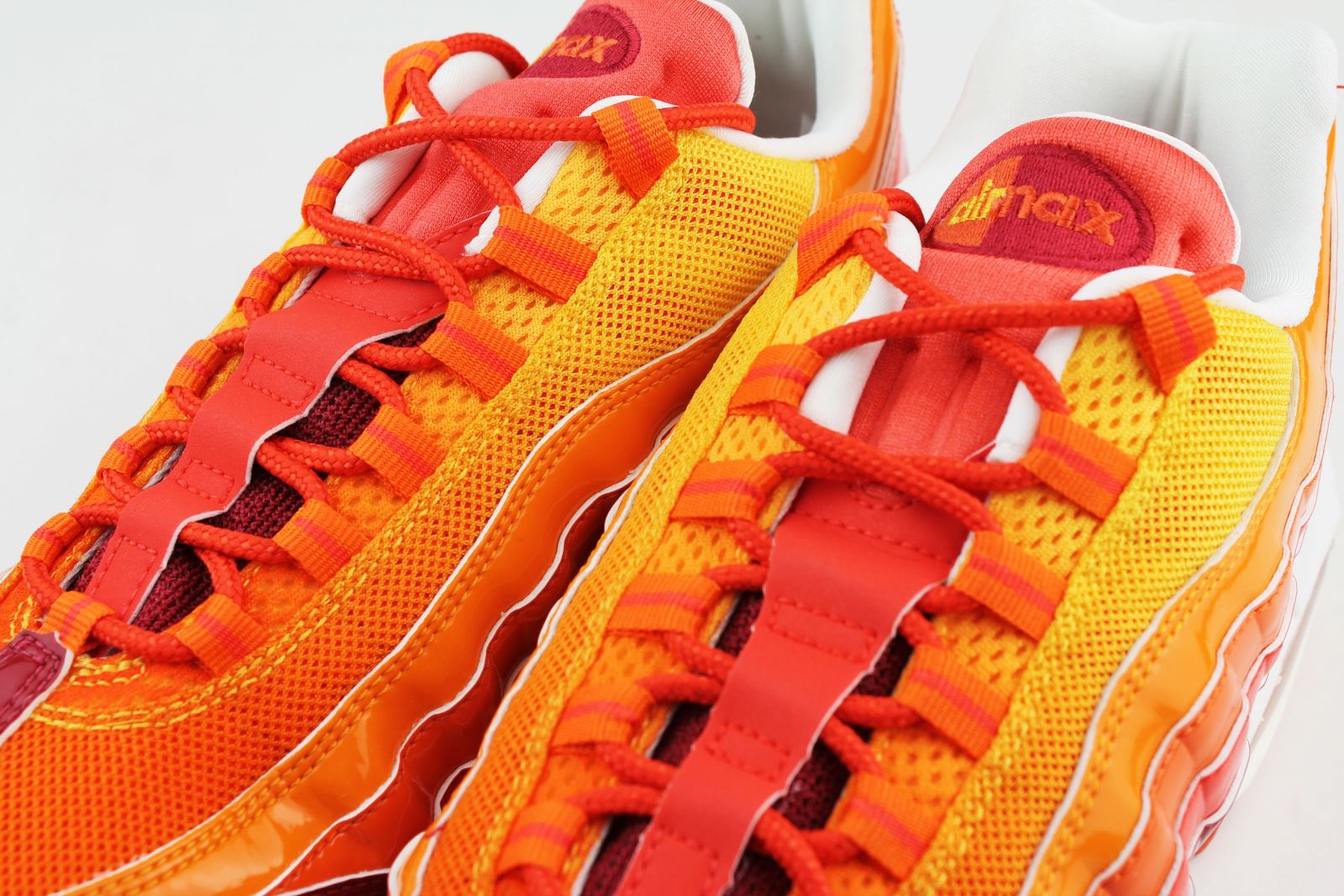 words // Luis Sanchez
Back in 2006, Nike released a collection inspired by the classic 'Fantastic Four' comic book superhero collective. The Collection was of course led by the memorable 'Invisible Woman' Air Force 1 Low, and also included a number of other styles inspired by other characters such as 'The Thing' and the 'Human Torch.'
I of course, immediately scooped up a pair of the 'Invisible Woman' Air Force 1 Low, satisfying my need for a transparent shoe since 'Espos' were nearly impossible to get. The Air Force 1s were one of the coolest shoes out at the time, and were one of the first shoes of that era to actually gain some attention outside of that core group of sneakerheads.
Feeding off the hype of the Invisible Woman-inspired kicks, the rest of the Fantastic Four Collection ended up doing pretty well at retail. Looking back, its obvious their success was thanks to guys like me, who impulsively purchased some of the other models, such as the 'Human Torch' Air Max 95.
Easily one of the biggest impulse buys for myself personally, the 'Human Torch' Air Max 95 is also definitely my worst sneaker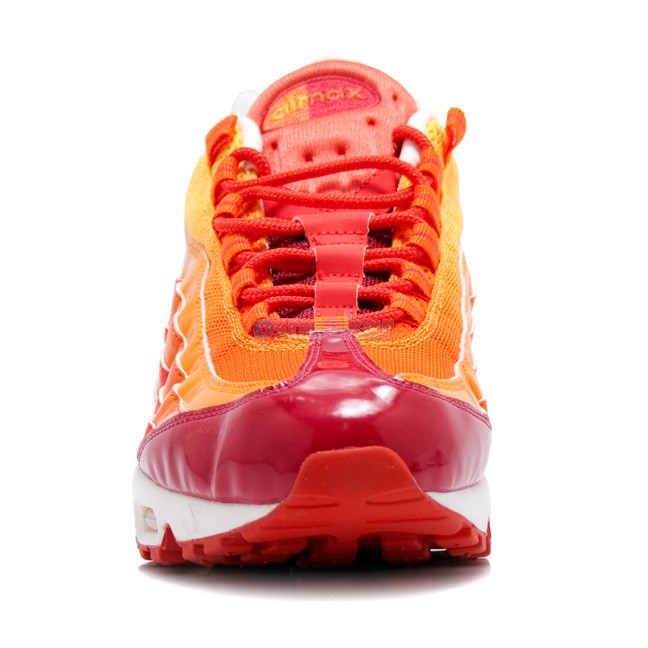 pick-up yet.
It was maybe a few days after I had received my 'Invisible Woman' Air Force 1s in the mail, and I was still insanely hyped to have them in my possession. I was making my usual stops at the Miami sneaker spots with my good friend Joey, when I walked into Shoe Gallery and laid my eyes on the fiery patent leather-covered Air Max 95 by Nike.
Still confusing to this day, I for some reason impulsively walked straight upto the display shoe and quickly asked for my size. I even still remember trying them on in the store and checking them out for a few minutes in-hand, but never once did it cross my mind to re-think what was about to be my next purchase. Looking back, its clear I was way too caught up in the hype of the 'Invisible Woman' Air Force 1s, leading me to believe I just had to have a pair of the Human Torch-inspired Air Max 95 as well.
I still don't actually regret purchasing them, I'm just not sure what appeal my 17 year old self saw in them at the time. Now that I think about it, 2006 was definitely a year where patent leather and vibrant colors were all the rage. I had several pairs of patent Bapestas in vibrant colorways at the time, so the Human Torch '95s were right up my alley with their fiery color scheme displayed entirely in patent leather.
Although they are my own personal worst sneaker purchase, I still can't knock anyone for owning the 'Human Torch' Air Max 95. I did actually appreciate them at the time and even wore them quite a few times in my senior year of high school, they just ended up becoming one of those shoes I quickly got over as my own personal style evolved.