words // Luis Sanchez
As a long time fan of sneakers, the hunt has always been one of the best parts of the game. Not only do we search high and low for some of our most coveted sneakers, we also hope that we'd come across the best deal possible for these gems. But as always, the most amazing deals we'll ever come across always come our way when we least expect it.
My biggest sneaker steal yet was both a shoe I had long wanted, and fell in my lap when I least expected.
It was late 2003 and I was just making a random stop at my local Sports Authority in Miami, the same Sports Authority I'd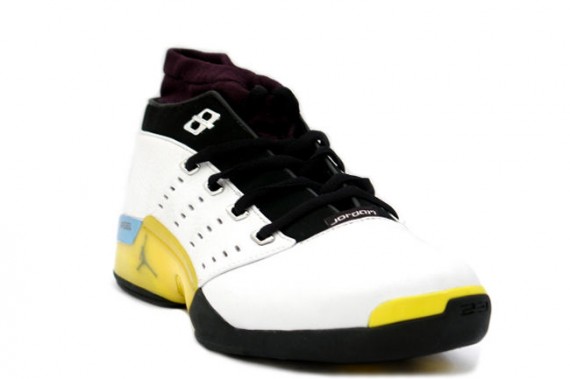 always go to as a child and NEVER had any Jordans, or any shoes that ever caught my attention. Either way, I always checked out the footwear selection whenever I visited. This one visit was completely different though, as the first thing that caught my attention was a black/silver Jordan box randomly mixed in with the stock of another Nike Basketball shoe on the rack.
I wasted no time, quickly grabbing the box and finding a crisp pair of 'Lightning' Jordan XVII Lows in my size 9. They were missing one dustbag, and had no price, but that wasn't going to stop me from buying them that afternoon. Once I made my way to the register and willing to happily pay retail price, the shoes ended up ringing up for just a mere $29.99.
I still can't believe it until this day, and I still have no idea how they ended up at a shop that never actually carried Jordan product. All I could do is attribute it to luck, and appreciate one of the best deals I'll ever come across on a great pair of sneakers.