words // Brandon Richard
For a team accused of being boring, the San Antonio Spurs sure know how to keep things interesting. Take last night's meaningless game against Detroit for example. The Spurs are coasting out west, while the Pistons aren't going to make the playoffs in an abysmal Eastern Conference — yet we still have a piece of news to report.
This gem was provided by Manu Ginobili, whose Nike shoe exploded while guarding Rodney Stuckey late in the second quarter. Not just in a figurative sense — we're talking socks on the court and sole completely detached from the upper.
Following the game, Ginobili told George Kiel that he has a few LeBron 11 iDs on the way. Hopefully he enjoys playing in that model more than LeBron does.
Check out the clip of Manu's exploding sneaker above and let us know if you've had any similar experiences with your hoop shoes.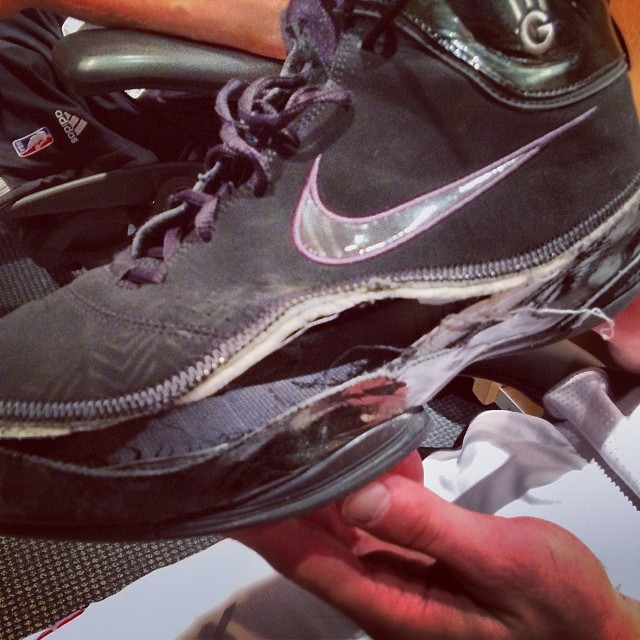 image via @geokthree