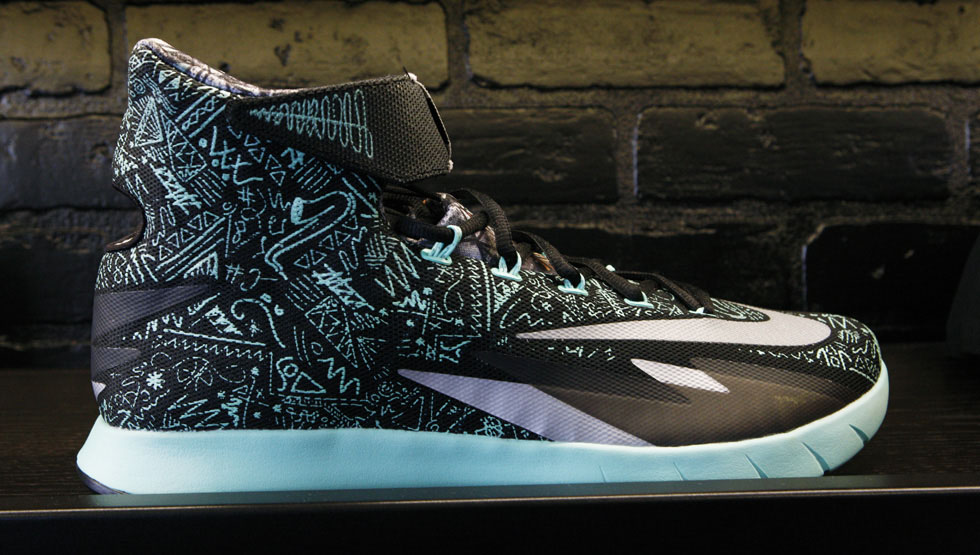 words and images // Zac Dubasik
We've taken a closer look at Nike's Gumbo League signature shoes, but those aren't the only All Star Weekend kicks with that theme. Kyrie Irving helped lead the launch of the HyperRev, and he'll be lacing up a PE colorway featuring his own logo.
Erick Goto, Nike Basketball Graphic Designer, shared more about the shoe. "We took the language of the magic side of New Orleans, and there's a glow-in-the-dark screen print on the upper that creates a really cool texture. Kyrie actually plays a lot of instruments. He's very much a musician, and the last time we met with him, he was telling us that he plays the tuba, he plays the trumpet, and he's a super talented guy."
Check out the images below and see if you can spot some of that theme in the shoe's details.