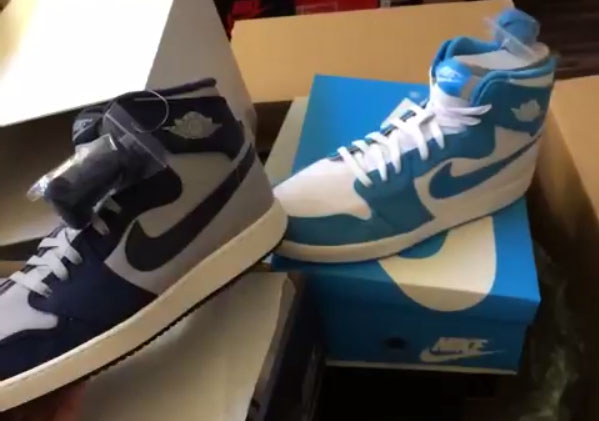 words // Brandon Richard
With a day off, Mr. Double-Double Kendall Marshall took to his Vine account earlier to give us a look at his latest shipment from the Jordan Brand.
What instantly catches your eye in the short video is a brand new pack — two pairs of Air Jordan AJKOs styled in the colors of Georgetown and North Carolina. Of course, in 1982, Michael Jordan knocked down the shot that lifted UNC over the Hoyas for the National Championship. These pairs, complete with 'Nike Air' branding, are packaged in corresponding school colored OG pull-out boxes.
Oh yeah, 'Infrared' 3s, 6s, 'Powder' 10s and 'Bamboo' 28s too. Not a bad haul.
No word on a release date (if there is one) for the AJKO Pack at the moment, but it seems like March would be as good a time as any. Let us know what you think about this pack and stick with us for updates.