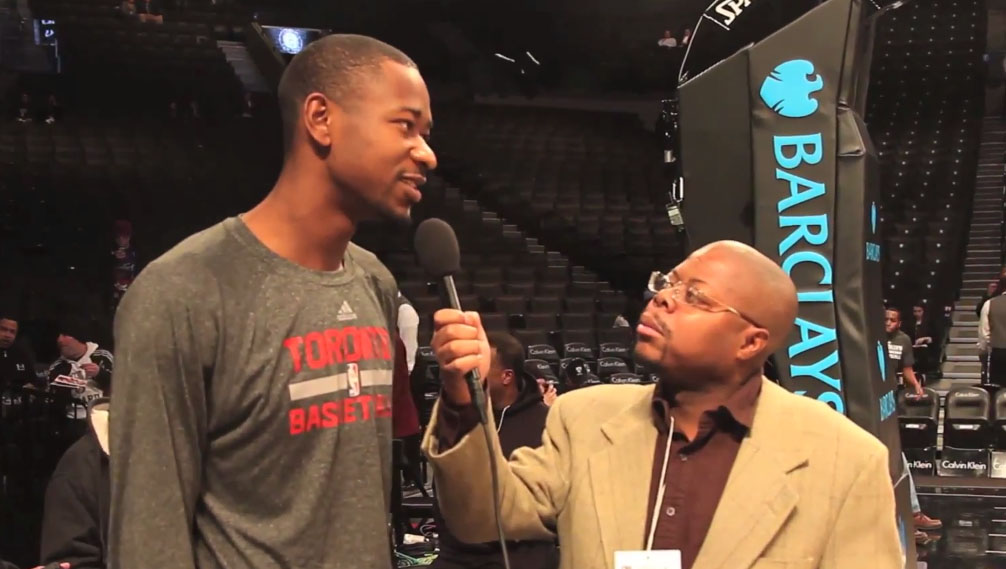 words // Brandon Richard
Toronto Raptors swingman has been on quite a roll as of late. If his name wasn't already on the map after winning last year's Slam Dunk Contest, Ross definitely made us aware of his presence when he dropped 51 points on that Los Angeles Clippers last month. And if that wasn't enough, he certainly grabbed your attention when he posterized Kenneth Faried on Friday. Between all of that, T-Ross took a moment to talk sneakers with Derrel "Jazz" Johnson for Keez on Sports before the Raptors took on the Brooklyn Nets a week ago.
In the interview, Ross discusses his favorite sneakers, what he'd look for in a personal shoe design and which pair he wasn't able to get growing up. See what he had to say below.