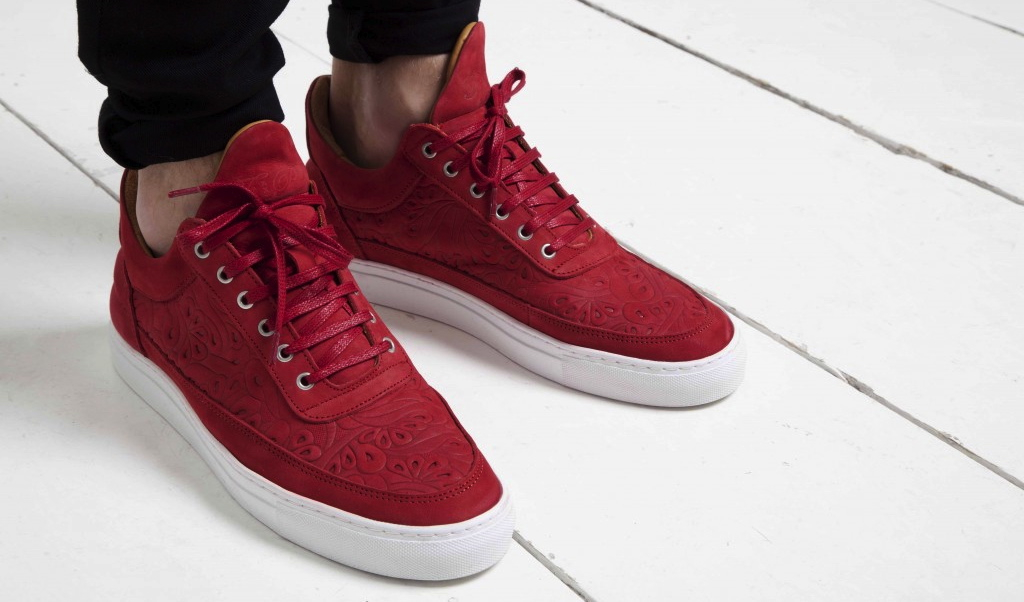 words & interview // Brennan Hiro Williams
We first learned about Filling Pieces in early 2012, back when the brand was launching its second official footwear collection. The independent label out of Amsterdam quickly gained a strong reputation, utilizing eye-catching patterns, premium materials and attractive silhouettes, all in its mission to bridge the gap between haute couture and street fashion.
Creating a successful independent footwear label is no easy endeavor, but two years later, Filling Pieces continues to grow. The brand has opened up accounts with some of the world's best footwear retailers, collaborated with the industry's top guns and has even seen some of its products sell out at 'quickstrike' speeds. By the looks of it, they're not slowing down anytime soon.
We recently caught up with Filling Pieces founder Guillaume Philibert to discuss the brand's origins and its outlook for 2014.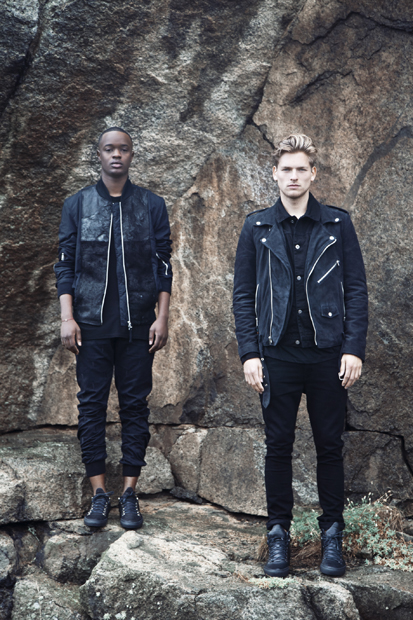 Brennan Hiro Williams: Tell us a little bit about Filling Pieces' background. When and how was the brand established?
Guillaume Philibert: Filling Pieces started around the end of 2009, beginning 2010. I started the brand out of a passion for footwear, and to seek a product that wasn't out there yet. Back in the time when I collected a lot of shoes, from high-end to street wear, I couldn't find this product that had both influences. I wasn't always able to buy designer sneakers, and I was tired of athletic footwear. I looked around for brands that made shoes that would be affordable, luxe, but still kind of sporty. When I found out this wasn't really done well, I started sketching and sampling my own product.
BHW: What is the story behind the brand's name?
GP: Filling Pieces stands for our products, which are the products that fill the gap between the high-end and street footwear.
BHW: What's life like in Amsterdam?
GP: Amsterdam is very liberal, but very clean and nice to live. I mean, weed and hookers are legal so that makes it a unique and special place in Europe. The street culture is very different from, for example, the US. Most people are buying designers clothes and sneakers, and the style is based on what they see on TV, but in a more clean way than other countries. For me, Amsterdam is a real home, with a lot of creative and innovating influences.
BHW: How does Amsterdam's culture affect Filling Pieces designs?
GP: As said before, the style in Amsterdam is a good mix of street and high-end. We try to play on this fact, and our designs reflect this culture. We make some clean color ways and silhouettes, but also some very wild and extraordinary ranges.
BHW: One of the fantastic aspects of Filling Pieces is that the line is produced in Europe. What are your thoughts on European manufacturing, and why is this important for Filling Pieces?
GP: To be honest we started in China, which we are very happy about. Because of China, we were able to start a small production line, and able to even start doing shoes. After a couple of seasons we moved our production to Portugal, because the lines are closer for communication, culture and shipping. Everything is hand-cut and mostly hand-stitched, while in China that was different. Not to say that Chinese production is bad or less qualitative, but for us this step was very natural and good. I'm often in Portugal to design collections and work on the innovation and progression of our ranges. It's a two-hour flight from 'The Dam.'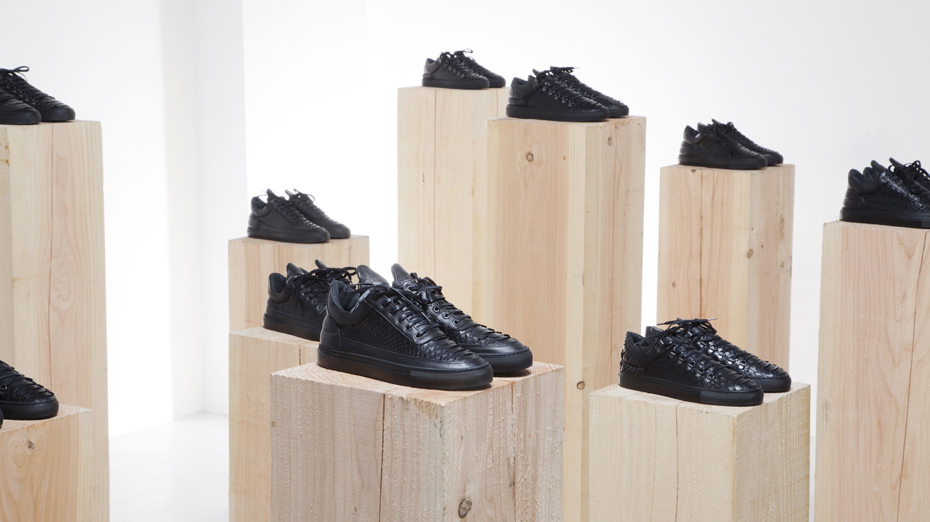 BHW: The line has grown rapidly in the past year. What are the most memorable moments and experiences in your journey so far?
GP: Thank you, we totally agree. I think the best and most memorable moments start with our Black Friday release. The pack we made for Black Friday was so super hyped and promoted that we sold out in less than one hour. We picked five of our best retailers to release them as well, and they also sold them out in less than one hour.
Second would be the Ronnie Fieg 2.0 collab. Working with Ronnie is always special. He is a mentor to me, and I have always been a fan of his work. Everything he touches turns into a sold-out, $400-500 resell on eBay, and he knows everything about materials and colors. People camped out for the black and white low top trainers, so that was very special to us.
Third is a total of all the blogs, magazines and people who supported FP in the past years. From the Hypebeast paper to the Sole Collector blog, we had a lot of support. People like Rick Ross, Snoop Dogg and Jermaine Dupri also showed a lot of love by wearing the shoes in the past few months.
BHW: What are your goals for 2014 and beyond?
GP: We just confirmed the opening our own retail spot in London, where we have a lot of special colors and releases planned. Besides the pop-up, we have plans to become much bigger as a brand and work with all the top retailers in this industry. We made a list of projects we want to work on with shops and brands like Publish, Patta, Raised by Wolves and more. Hopefully they will come true.
For more on Filling Pieces, visit Fillingpieces.com.