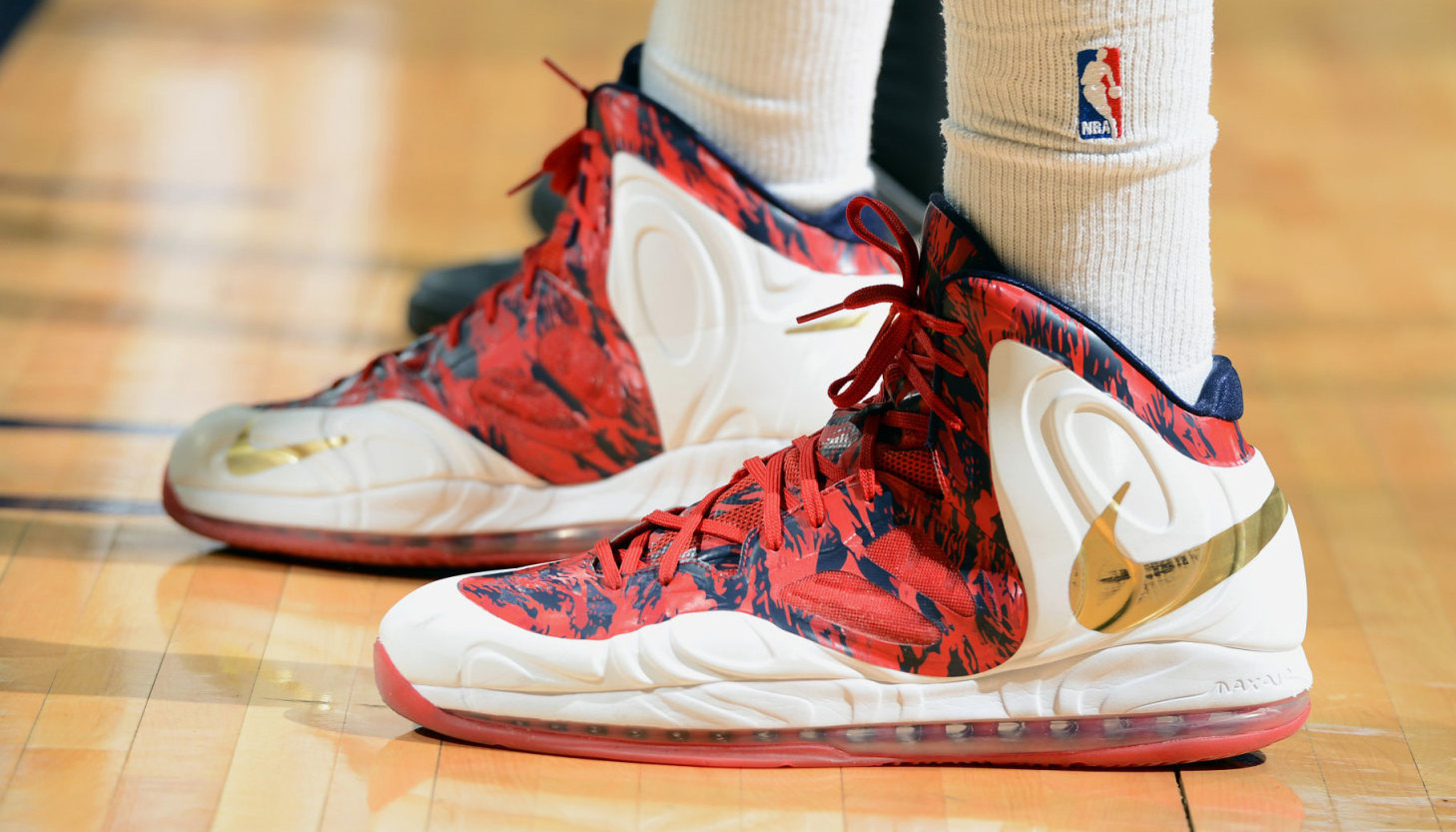 words & interview // Nick DePaula & Zac Dubasik
After a late growth spurt during his junior year of High School saw him burst from 6'3" to 6"10, Anthony Davis' basketball career has been on a sharp trajectory upwards ever since. He led a NCAA championship team in his lone year at Kentucky, was the #1 pick a few months later in the 2012 NBA Draft, and now in just his second season, he'll be playing in the NBA All-Star Game this weekend in New Orleans, where he now calls home.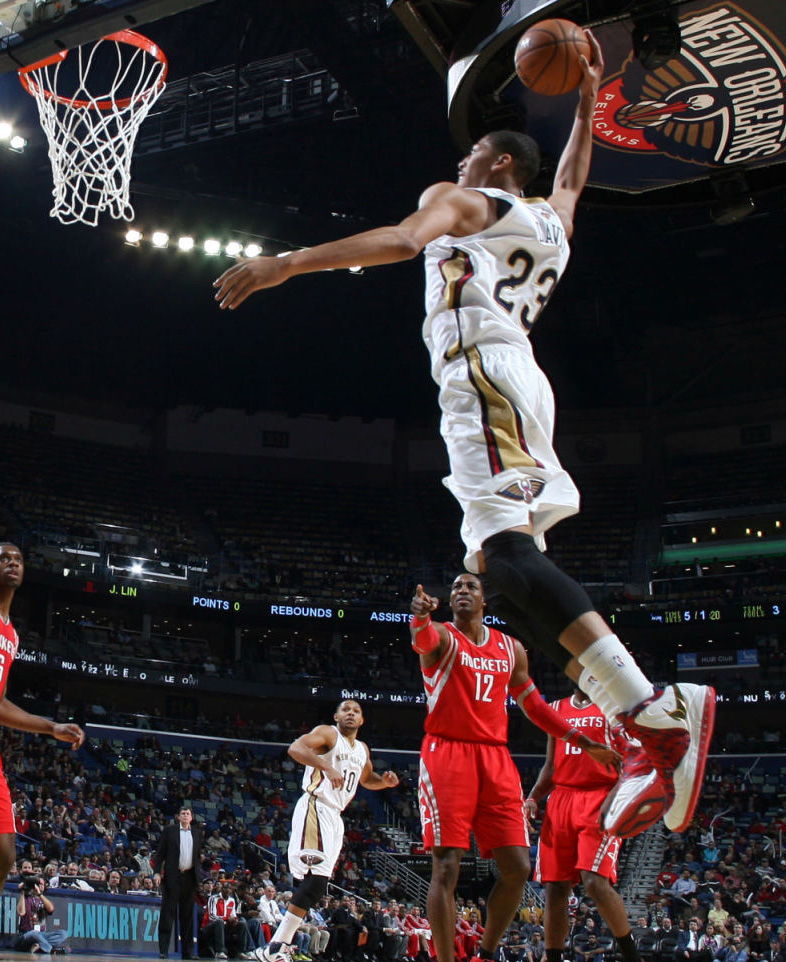 Earlier tonight, Sole Collector caught up with the versatile big man to hear all about his favorite sneakers on and off the court, like the Nike Hyperposite, and of course, we also had to find out how he got the nickname "Phatman."
Zac Dubasik: In the All-Star game, your roster is bound by your conference of course, but for the Rookie Challenge, what'd you think of the team that your GM Chris Webber put together?
Anthony Davis: We got a nice little team. It's a lot of rookies, but they're talented. Oladipo, very talented. Michael Carter-Williams, very talented. We're going to be fine. We'll go out there and compete, and we've got young legs so we'll just get out there and run. It's all about having fun, but we definitely want to win.
Nick DePaula: Have you been talking to Terrence Jones or any of your friends on the other team about the game?
AD: No, because first of all, Terrence can't guard me. [laughs] So there's no point talking to him. [laughs] But Terrence is my guy, my UK bro, and it'll definitely be fun and it's always great to go up against your old teammates.
ZD: Have you thought about what you're going to wear for the Rookie game?
AD: I'm not gonna tell y'all. [laughs] I'll let y'all check it out though. I know you guys have been checking out my Hyperposite game, so there's some Hyperposites in some sick colorways.
NDP: I noticed on your Hyperposite tongue it says "PHATMAN." What's that all about man?
AD: So that's actually my nickname since I was a baby. Believe it or not, I was fat. [laughs] I think I was like 10 pounds, or something like that. I was huge. I've got a twin sister, so I took all her food and all her milk – everything. [laughs] Had it all. So they named me "Phatman," and it kind of stuck with me. Some of the guys at Nike kept calling me that, so I now I got it on my shoes ever since. [laughs]
NDP: Obviously you wore the Hyperposite last year too, but now the team has new colors this season. What have you been looking for in terms of colors or materials on them?
AD: I trust Nike, and their sneaker department is very talented when it comes to colors and different things. I had some last year that I didn't even get to wear.
NDP: The black and teal ones were crazy.
AD: Yeah! So there's different ones like that that I have to mix in now, and they do a great job with colorways for me to rep on the court.
NDP: The Hyperposite and Hyperdunk, which you also wear, are pretty different shoes. What do you look for in your shoes and what do you like about the Hyperposite?
AD: I like the Hyperposites, and I like the ankle support. I also love the Hyperfuses, and I have some glow in the dark ones actually. I don't think you guys have seen those ones yet. [laughs] They're all white Hyperfuses and they glow in the dark. I don't really wear that model though, and I really like wearing my Hyperposites and they feel so comfortable to me. That's the only pair of Hyperfuses that I have, and I just think that with the Hyperposite, there's so much more in terms of colors and materials that you can do.
ZD: At Kentucky, you wore the Jordan Xs a lot. Was that because they happened to match?
AD: It just happened to match. [laughs] We had all seen them and talked about how we all should just get them and rock 'em. That could be our team shoes, but unfortunately everyone couldn't get them. I never hooped in Js before though, and I always thought that was disrespecting Mike. It's just something that I've always thought, where you'd mess them up.
NDP: Even though you're from Chicago?
AD: Yeah! If you wear them in the game and they get all scuffed up, then it's like, "What are you doing?" [laughs] But really, it was just that color. That royal blue and white X just matched our colors, and that was my only time ever playing in Js. They were comfortable and we did a lot of damage in them.
NDP: Obviously you wear a lot of Js off court instead. What are your favorites?
AD: My favorite numbers are the IIIs and the XIs. Any III or XI, I love them. I like all of them, and I want to get the all white XIs still, the Columbias. I don't have those yet, but those are pretty sick!