words // Luis Sanchez
Earlier this week, LeBron James was caught on video putting on a show for his teammates and the media with a series of monstrous dunks following the Heat's team practice in Phoenix. The video capturing LeBron's dunking abilities comes just less than a week before the 2014 Slam Dunk competition, triggering tons of chatter about LeBron's continued absence in the competition.
LeBron has been questioned about it for years, and has even committed to it on certain occasions, only to back out when it really came down to it. And although it might not have any effect on his actual career, fans of LeBron's signature line are definitely missing out on what could have been some of the most memorable footwear he'd ever lace up.
What if LeBron had participated in the competition multiple seasons in a row during the early years of his career? The possibilities for dunk contest-inspired footwear could have been endless. Even if they all would have been player exclusives at the time, the storied colorways would provide the perfect options for LeBron retro releases down the road.
Building off that, LeBron could have worn classics such as the 'Dunkman' LeBron II, III and IV, creating the perfect storyline for the much loved LeBron theme born from the silhouette of his very first pro slam. Although still popular, the Dunkman line has slowed in recent years, and lacks the allure and on-court connection needed to be considered iconic shoes.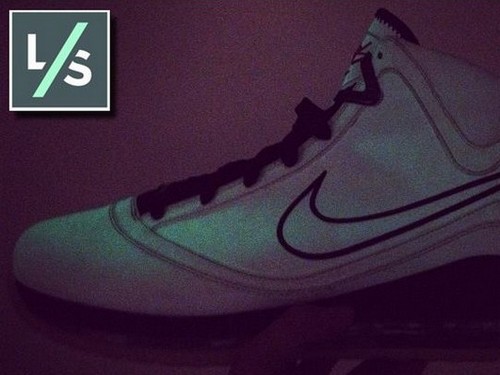 The original Grey/White-Electric Green and more recent Black/Electric Green color combos would have likely become iconic, following in the line of classic color schemes such as those made popular by the Air Jordan and Air Penny signature lines. Unappreciated Dunkman models such as the LeBron V and LeBron V Low would have definitely been a lot more popular, had there been that historic connection to the slam dunk contest.
There have also long been rumors of a Slam Dunk version of a glow-in-the-dark LeBron VII for the 2010 All-Star Weekend in Dallas, or even variations of a fused-upper VII that included battery-charged lighting. Had James showed some interest, obviously Nike could've pulled out all the stops for any given year.
Even then though, LeBron really has no legit reason to feel he has to participate in the Slam Dunk competition. It would only be to satisfy everyone else's desires to see him participate, whether it's sneaker collectors or NBA fans worldwide. And for a guy who's always put his team first, the individual accolades have seemed not to matter much. He already has plenty of those, including four NBA MVP awards, to go with his now two NBA titles with the Miami Heat.
If he's open to participating in the future, would you like to eventually see LeBron join in on one of the coolest competitions in sports? Would you appreciate limited edition dunk contest footwear if he ever did join in on the fun? Lets us know if you'd welcome the "Dunkman" theme for the Saturday night showcase, or if there are any other themes or concepts you'd like to see.