words // Brandon Richard
In his 16th NBA season, Dirk Nowitzki is still getting it done. The former MVP is averaging nearly 22 points and 6 rebounds during a season in which he made his 12th All-Star team. More evidence of Dirk's longevity was on display last night, when the 'Dunking Deutschman' disposed of the New York Knicks on their home floor.
Tied at 108 with a little more than 7 seconds left to play, Nowitzki received a pass from Jose Calderon at the top of the key and turned into surprisingly smothering Carmelo Anthony defense. With minimal space to work with, Nowitzki hoisted one of his famous high-arching shots toward the basket. The shot hit the back of the basket and rimmed out, but a soft touch willed it back in for the game-winning bucket. It's just been that kind season for Anthony and the Knicks faithful.
Dirk knocked down his latest clutch shot while wearing a PE make-up of the Nike Hyperdunk 2012. Though out of season, the 2012 is clearly a shoe he feels comfortable playing in. Check out Nowitzki's game-winning play above and a few shots from the game below.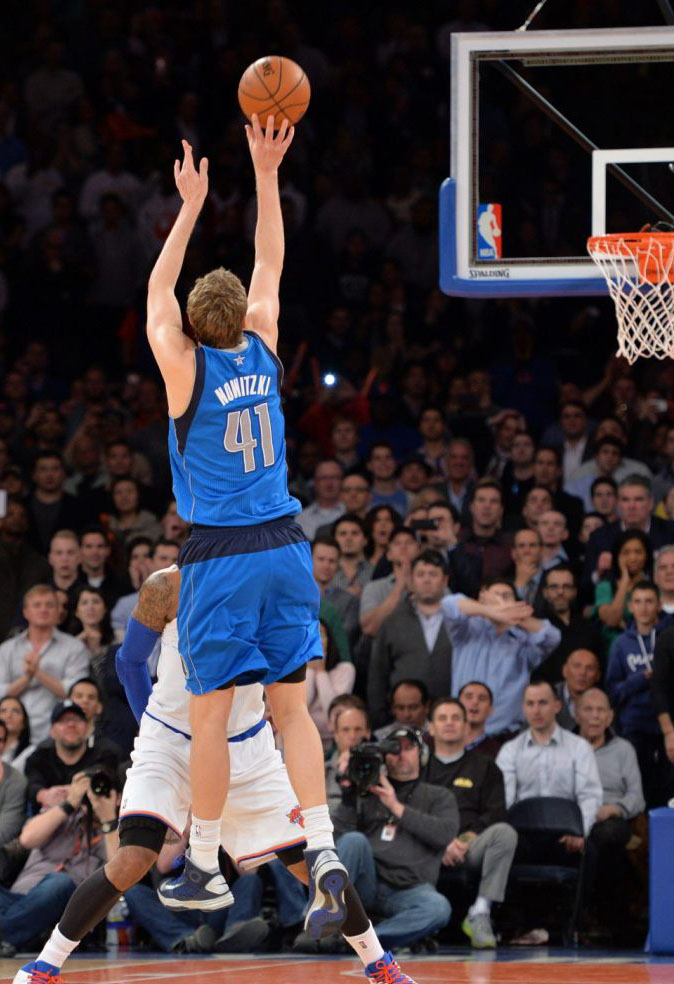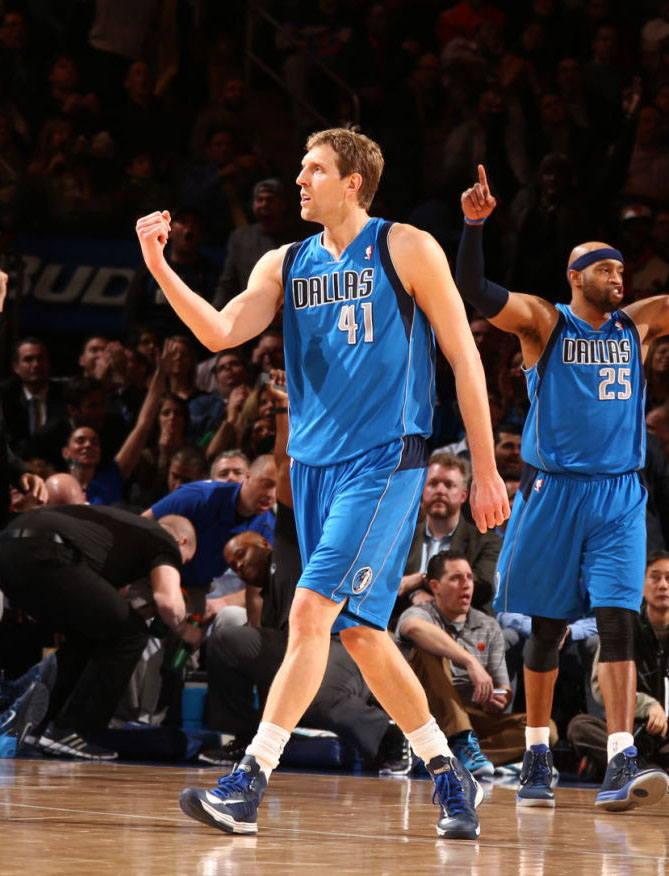 images via Nathaniel S. Butler / Getty