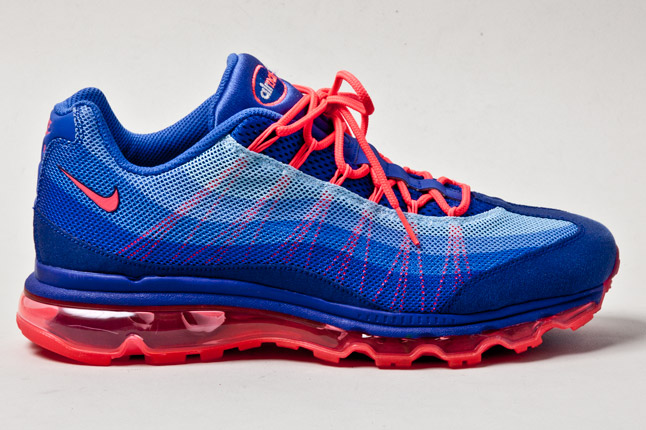 words // Zac Dubasik
Yesterday, we took a look at a new colorway of the Air Force Max CB 2 Hyperfuse. It's a concept we've seen from Nike many times before. We've seen it on shoes like the Air Max Lunar90. And the Air Up 2014. And the Air Max 95 Dynamic Flywire. And Air Max 95 360. And Air Max 1 Tape. And Lunar Force 1.
This list could go on and on (and on and on and on), but you get the point. Over the past few years, Nike has become seriously fond of adding each and every new tech possible to their catalog of classics.
The results have been largely mixed. Fans of the originals, and the sneaker community, have turned up their noses at these modern interpretations for the most part, while the masses have accepted some models. It must be working from a business standpoint though – at least in the short term – because there seems to be no slowing down of the concept.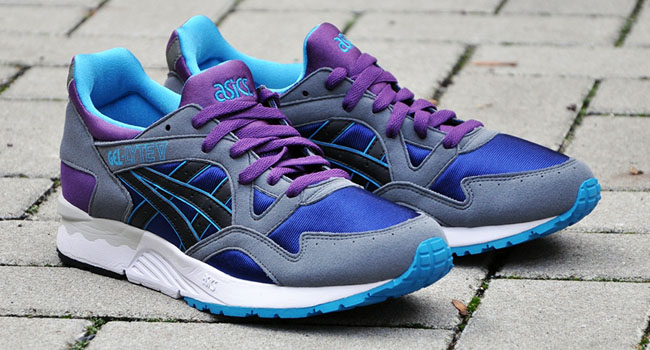 At the same time, brands like New Balance and ASICS have taken the exact opposite approach. Rather than forcing every new technical advance onto a classic silhouette, they've let the classics be classics - bringing them back as true to the originals as possible.
Rather than using bonded synthetics and modern visible cushioning, they've let the original suedes and meshes do the talking. And it's been so successful that these brands are enjoying popularity that they hadn't seen in years.
Fans of the ASICS Gel-Lyte V didn't want it to come back with full-length visible GEL, and a FluidFit upper. And those passionate about the New Balance 998 didn't want a Fresh Foam midsole or FantomFit upper. They wanted the real shoe that they had grown up with, or discovered over the years. And that's exactly what they got. And when new colorways were introduced, and new collaborations created, they stuck to the classic formulas, and have produced success after success. They've let their performance categories take care of the technical side of things, rather than blur the lines.
The Air Max 95 may have never been a favorite among serious runners in its day, but it was presented as a performance shoe when it originally released. It's been relegated to the lifestyle category for years now, but when things like Dynamic Flywire are added, it becomes a hard shoe to understand.
We are told that Dynamic Flywire is the latest in performance support, yet is added to shoes that aren't intended for performance – which then cheapens it as a viable performance technology. If Sportswear shoes aren't tested for performance, why add things like Fuse construction, when what fans really want are true-to-original retros.
Which approach do you prefer?