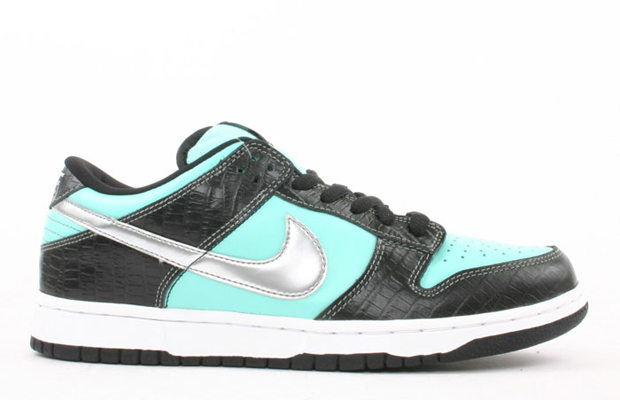 words // Luis Sanchez
When Diamond Supply Co's famed collab with Nike Skateboarding hit back in 2005, the state of sneakers was changed forever.
The hype behind the now iconic SB Dunk reached a level unlike any other Nike Skateboarding release before it, and the Tiffany-inspired collab immediately became that shoe which gave you a certain status of importance if they were on your feet. Not everyone could get them, and resell prices were like none we've seen before.
Fast forward to the release of Nike's Clerk's Pack at UNDFTD La Brea later in 2005, and a dude now known on the web as 'Tiffany Kid' stunted on the entire sneaker community with his head-to-toe Tiffany fit to match his new Dunks. The priceless photo below became an instant classic all over the message boards, and Tiffany Kid was never heard from again.
While we may never find him, SC still set out to track down the all-time famous sneakerhead. Have you seen Tiffany Kid? If so, where in the world is he? Who knows, maybe he'll be hitting up UNDFTD again for his pair of Highs this weekend.
Get a look at the legend in the photo below, and be sure to help the search by reposting on your preferred social network with the #FindingTiffanyKid hashtag.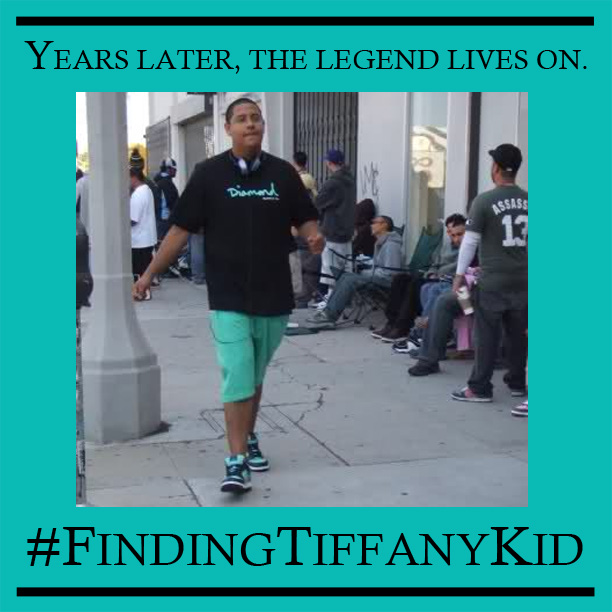 You too can be a Tiffany Kid with the Nike SB and Diamond Supply Co. apparel dropping this weekend as well.