words // Brandon Richard
As Zack and Luis have already done this week, I'll be sharing the story of my biggest sneaker steal with you today.
I grew up the son of two parents in the Air Force, and as a result, spent my childhood living and shopping on military bases. The main store on a base is called the BX — or the Base Exchange. That name sometimes changes based on the branch of service the exchange is serving, so we'll just call it the exchange.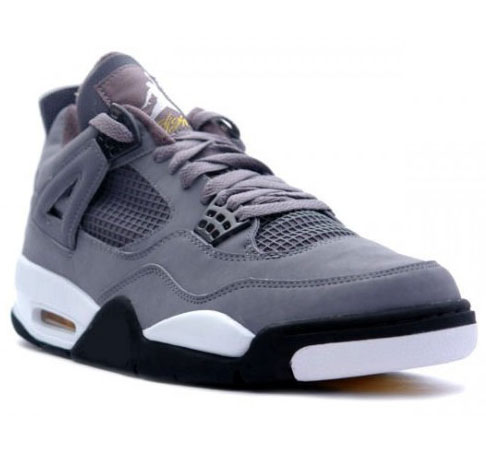 Perks of shopping at the exchange include lower prices and not having to pay tax. On top of that, I was well-connected at the store, so the bulk of my sneaker shopping was done there.
Because sneakers weren't their only focus, the exchange occasionally had mixups in stocking them. Pairs sometimes got lost in the shuffle and were only discovered when there was a warehouse cleanup. To get rid of these miscellaneous sneakers, the exchange would put them on shelves at drastically reduced rates. So around back-to-school or the holidays, I was a frequent visitor because I knew that's when they did most of their cleaning. To make things easier, my friends at the store would let me know when something good was found and marked down.
One day I received a call informing me that extra pairs of the 'Cool Grey' Air Jordan 4 Retro were located and tagged at $49.95, an absurd price even before the resell era. With no hesitation, I made my way to the exchange and scored the three remaining pairs. After knocking down the total an additional $25 because of store vouchers I had on hand, I ended up paying a little more than what I would have paid for one pair at retail to get three. I'd have to call that my biggest sneaker steal to date. Plus, I'm a really big fan of the 'Cool Grey' 4.
Later on, I actually ended up working at the exchange. There were still plenty of sneaker deals to be had, but nothing like my 'Cool Grey' score that day. I can imagine that with the soaring popularity of sneakers, operations aren't as relaxed as they once were. And I definitely know they're not doing any 50% markdowns just to rid themselves of backstock. I lucked out just in time.