words // Zack Schlemmer
When putting together a list of my favorite sneakers of 2013, this year I wanted to make sure I only included shoes that I actually own and wear. Of course, there are countless amazing shoes that released over the year that I love and wish I had gotten, but my philosophy going into this list was, if a shoe was too limited for somebody that works for a sneaker blog to get their hands on, screw 'em! Just kidding...but I am a bit salty about missing out on a few pairs – ones that definitely could have made it into my top ten. That being said, I did get lucky and landed a couple of the more sought-after shoes of the year, so I can't complain.
My love for the classics is apparent on this list, but overall, these were the shoes that I was most excited about picking up in 2013, all hype aside. And every pair will definitely be in my rotation for years to come.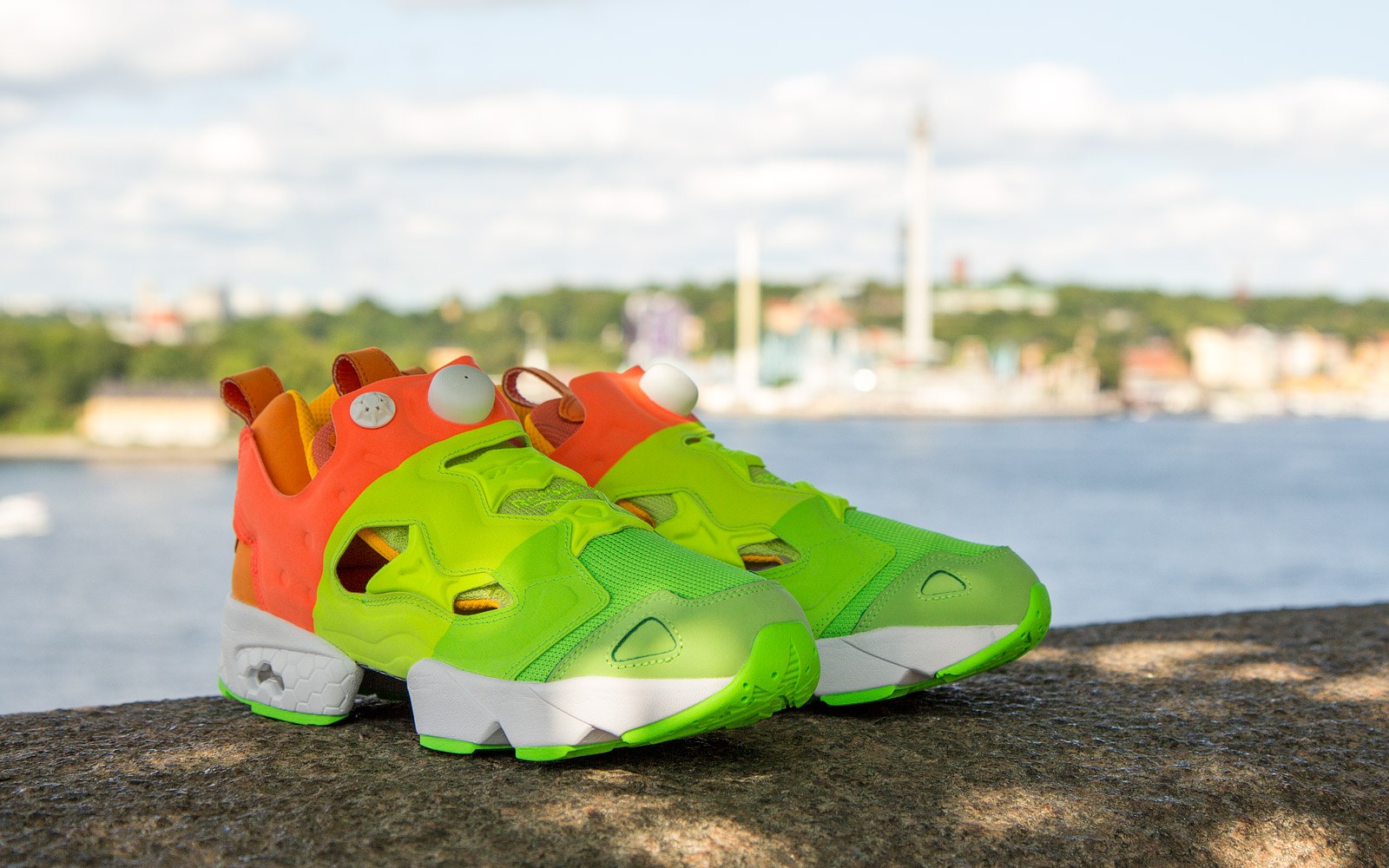 10. Sneakersnstuff x Reebok Pump Fury "Popsicle"
I was really impressed with Sneakersnstuff's year of Reebok collabs, so I wanted to make sure to give them props in my top ten. Their "Popsicle" Fury is just crazy. I consider the OG neon yellow colorway of the Fury to be one of the coolest shoes ever, but most of the new colorways don't do it for me. These do. I just finally got a pair in December, so I can't wait to rock them all summer long.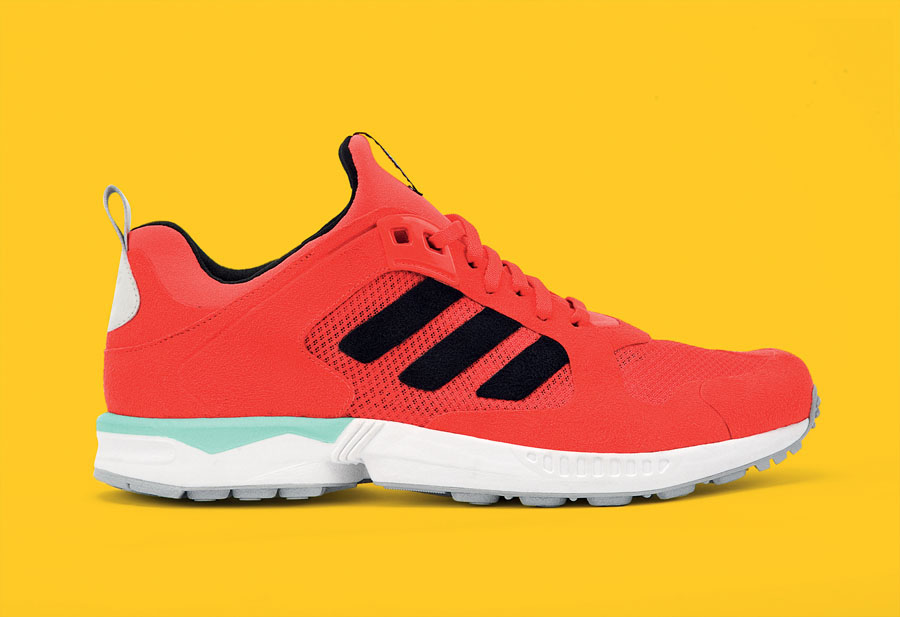 9. adidas Originals ZX5000 RSPN 'Hi-Res Red'
As soon as I saw a picture of these I knew I had to have them. The entire Run Thru Time collection from adidas Originals was great, but this bright red, modernized version of the ZX5000 blew the rest out of the water. I'm not even sure what else to say about them, other than that I think the colorway is perfect.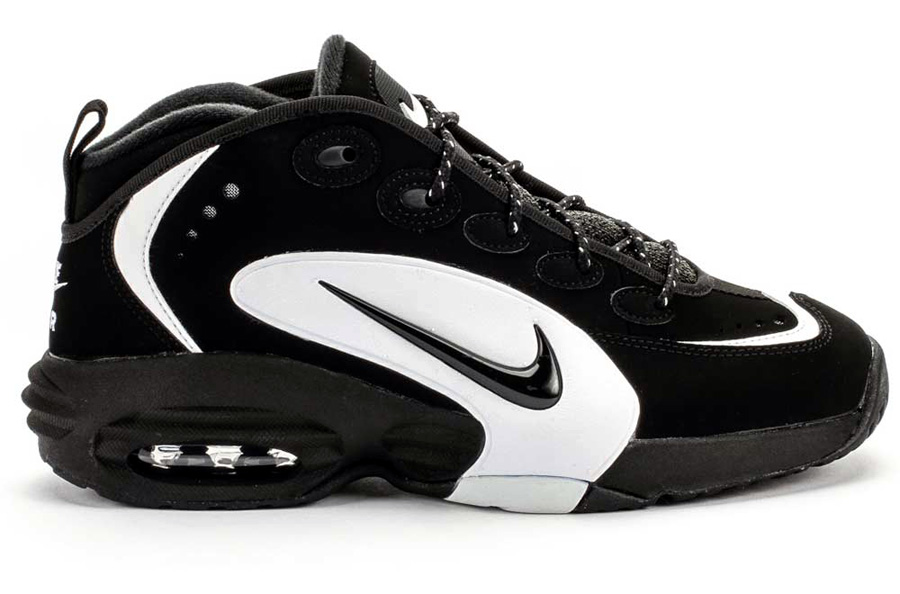 8. Nike Air Wayup 'Black/White'
Those in the know about Nike Basketball's 90's models have been waiting on this one for a long time. Nike seems to be pretty good at messing up their classics with the wrong materials, botched colorways and so on, but I have no complaints about the way they executed the OG black and white Air Wayup. The Glove will get all the love for best Nike basketball retro of the year, but the Wayup was my personal favorite.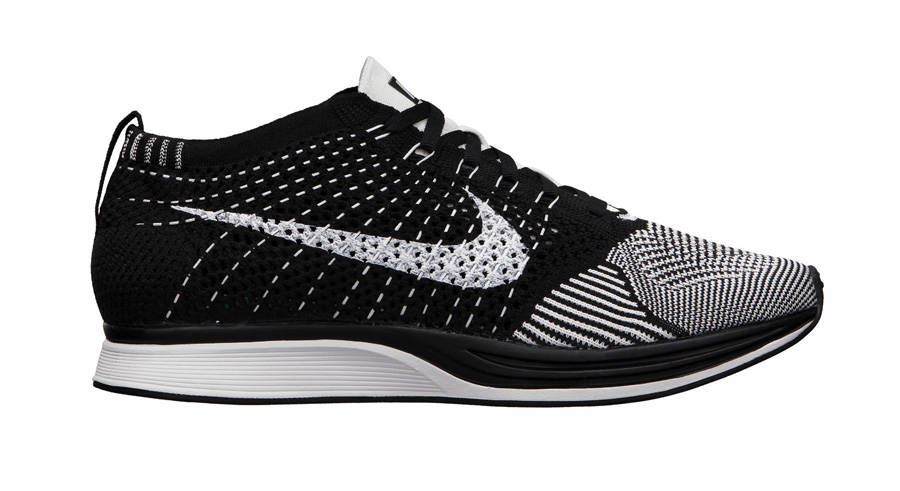 7. Nike Flyknit Racer 'Black/White'
The Flyknit Racer is still my favorite Flyknit model. Amidst all the love for the multicolor version, this black and white colorway is both simple and incredibly clean. An instant classic that you can wear with anything. Ten years from now, this is a shoe everybody is going to wish they had kept a deadstock pair of.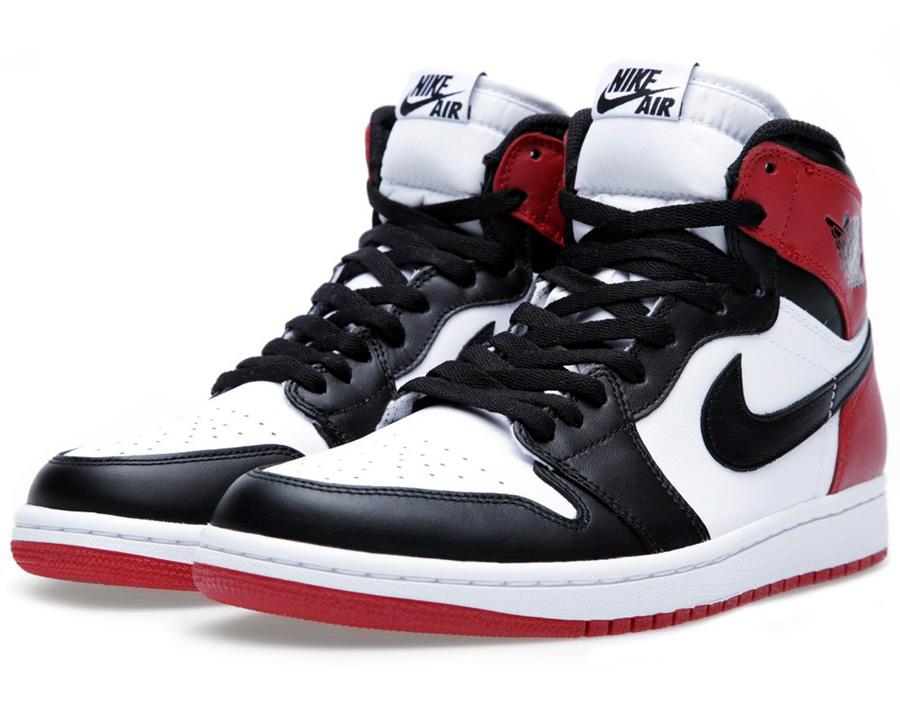 6. Air Jordan 1 Retro High "Black Toe"
I missed out on the Black/Royals, like everybody else, and was super bummed. I got a consolation prize, however, when I was lucky enough to win a lottery for these at a local shoe store (the whole idea of winning the chance to buy a pair of shoes is still ridiculous to me). The ever-elusive Royals are making a lot of top ten lists for 2013, but the Black Toes are actually the more historically important release, since it was the first time this colorway has returned in its original form. I still want those damn Royals, though.
5. Concepts x ASICS Gel-Lyte III "Three Lies"
Concepts had a huge year with a number of their collabs arguably being the best, but my vote went to the "Three Lies" Gel-Lyte III. It impressed me because not only was it an amazing colorway, but it had an interesting story behind it. (Inspired by the statue of John Harvard at Harvard University nicknamed "Three Lies" because of the inscription on the statue that reads "John Harvard, Founder, 1638."-- none of which is entirely accurate.) It never hurts to get a mini history lesson along with a pair of great shoes.

4. New Balance Made in USA 996 'Royal'
If this list was based only on how much I've actually worn each shoe over the year, these would be #1. The quality, shape and comfort of the American-made 996's is outstanding, and I'm a sucker for blue suede. I might need to find a second pair of these.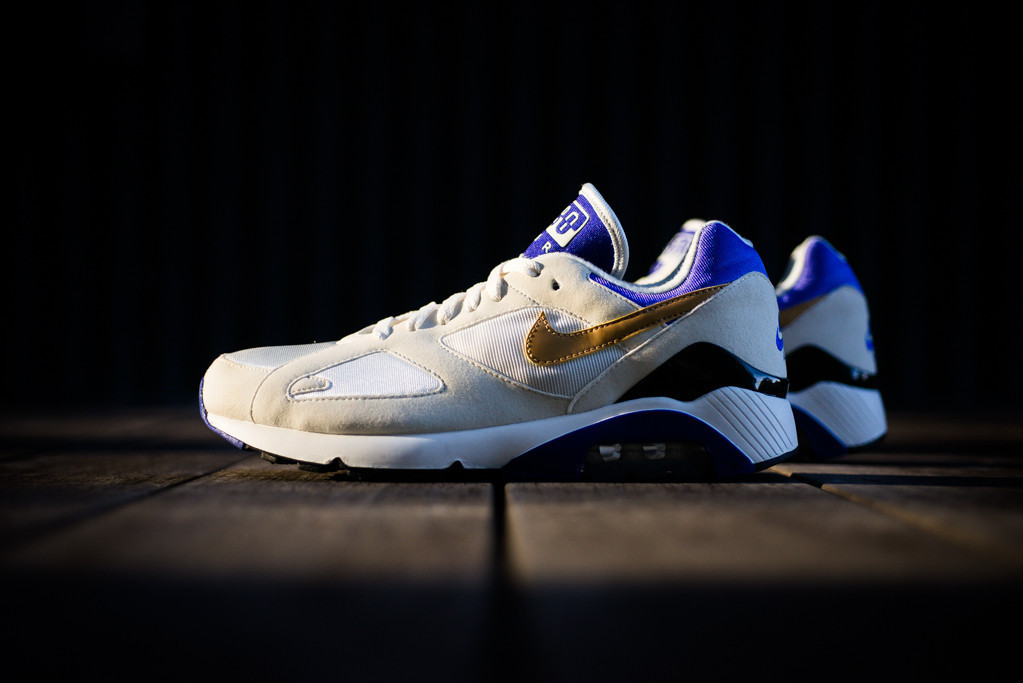 3. Nike Air 180 'Summit White/Metallic Gold-Concord'
The Air 180 (not Air Max 180!) is one of my all-time favorite running shoes, so when this OG colorway showed up almost out of nowhere at the end of the year I was hyped. Of course the Ultramarine colorway - which is actually my favorite - also released in 2013, but I chose to put the "Concord" version in my list simply because they returned for time first time ever.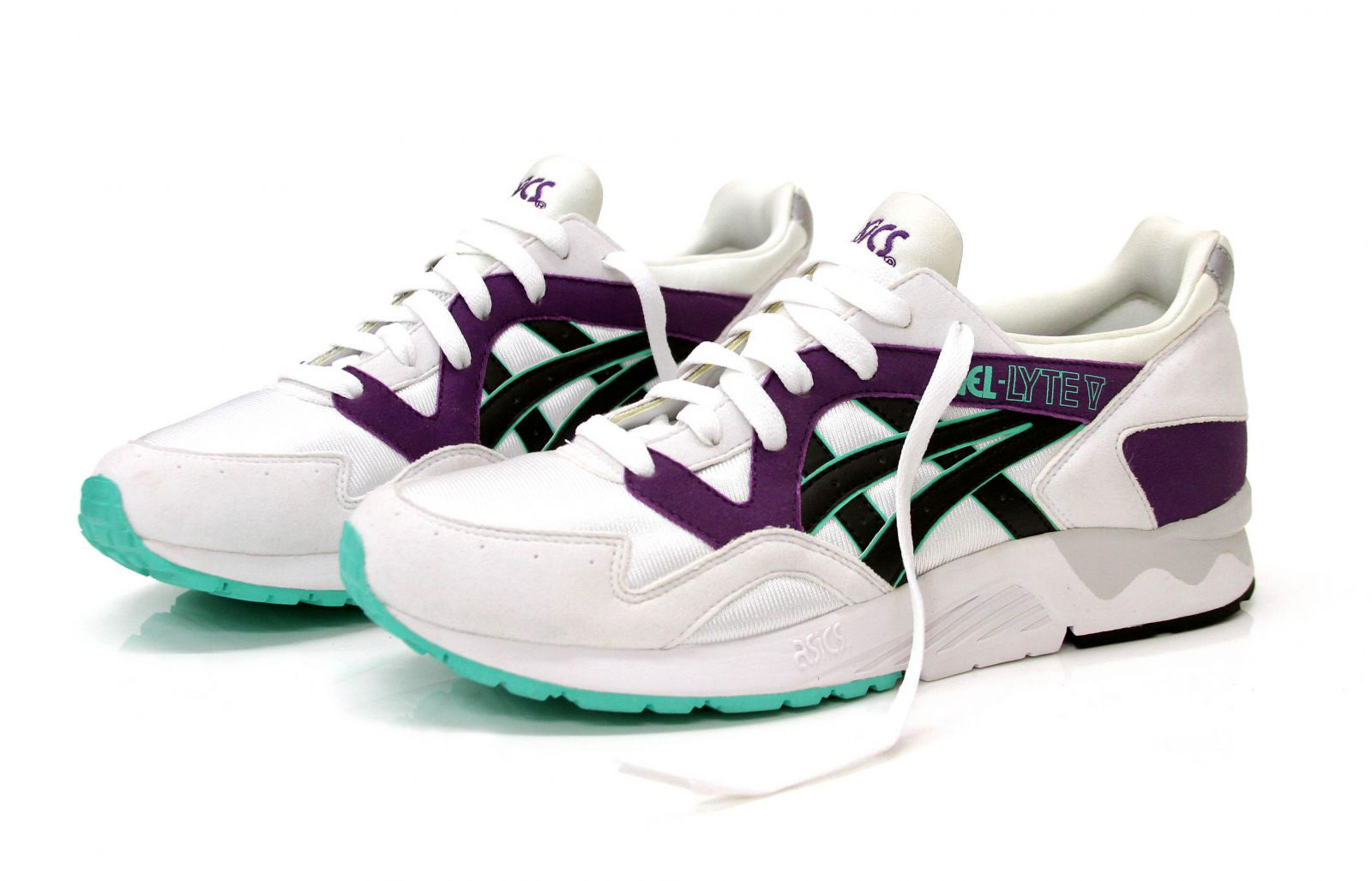 2. ASICS Gel-Lyte V 'White/Teal/Purple'
The ASICS retro department did it big in 2013, and with the introduction of newly re-introduced models like the Gel-Lyte V, 2014 is poised to be even bigger. As a fan of retro runners, it's so refreshing to see an awesome shoe from a brand other than Nike come back. In my opinion, the Gel-Lyte V is not going to get any better than this OG colorway (another shoe I might need to find a second pair of), but I can't wait to see what else ASICS has in store for this awesome silhouette.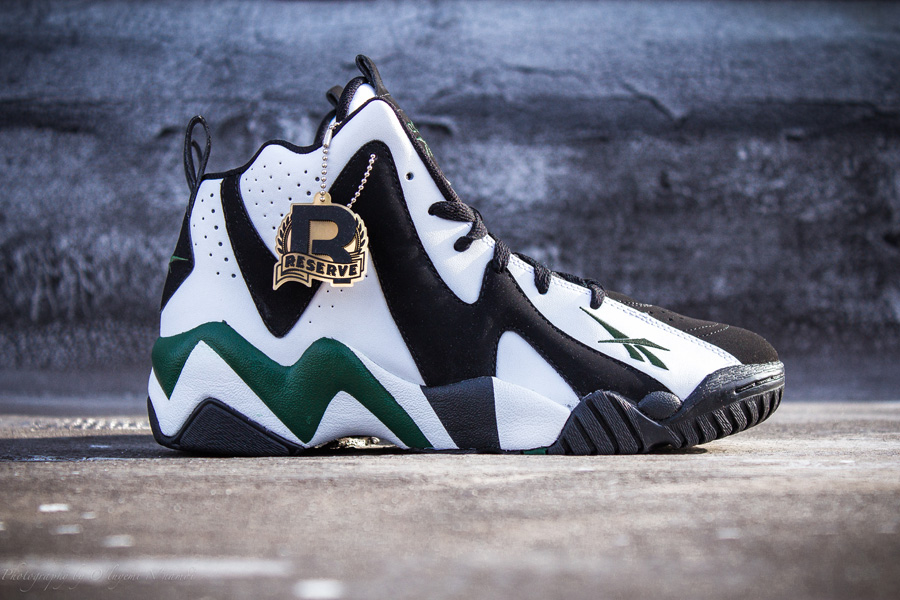 1. Reebok Kamikaze II "OG Sonics"
I remember back when I was writing my best of 2012 list and the Kamikaze II had just been announced, that it would almost surely be #1 on my 2013 list. Well, here it is! I've been waiting on this shoe to come back forever, and it finally did. Thanks goes to Reebok for bringing the Reignman's second signature shoe back with almost perfect execution, and doing the iconic model the justice it has deserved for years now.