words // Zac Dubasik
Nick DePaula and I disagree on things at times, but we choose our top 10 lists with similar philosophies. I get much more excited about actual new models, or at the very least, new colorways of retros, than shoes coming back out for the 3rd or 4th time. That doesn't mean I didn't think the Air Jordan 1 Retro OG weren't great releases - just that they don't have a place on my top 10 shoes of 2013 list.
When it came down to it though, the biggest factor for me was simply which shoes I liked wearing the most. I don't own every shoe on the list, but as a rule, the higher I have them ranked, the more I had them on.
10. Under Armour Toxic 6
I didn't have great luck with Under Armour shoes this year. As much as I liked the Speedform, the molded toes didn't line up quite right with mine, and just felt weird. And an eyelet ripped on my pair of Anatomix Spawns the first time I laced them up. But the Toxic 6 was my favorite shoe from them anyway, and I enjoyed wearing them as much as I liked the design. I especially appreciated the fact that despite the shoe being designed as a minimal performance runner, it was done in bold and aggressive colorways.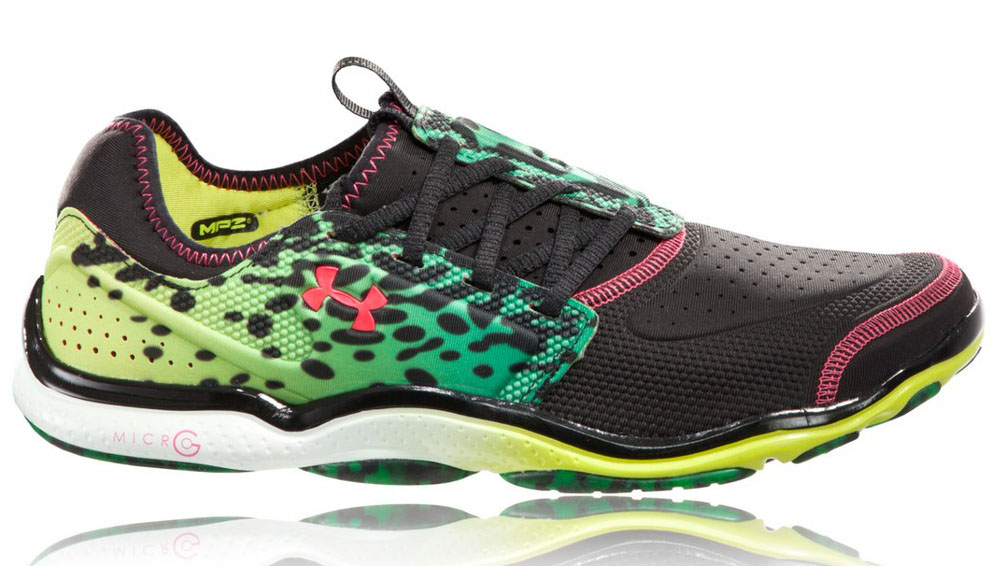 9. adidas Energy Boost
I like the aesthetics of the adidas Energy Boost just fine, but the shoe's looks definitely aren't what landed it at #9 on my top 10 list. It was how good the shoe felt on my feet, along with the potential of Boost cushioning to be used across all categories.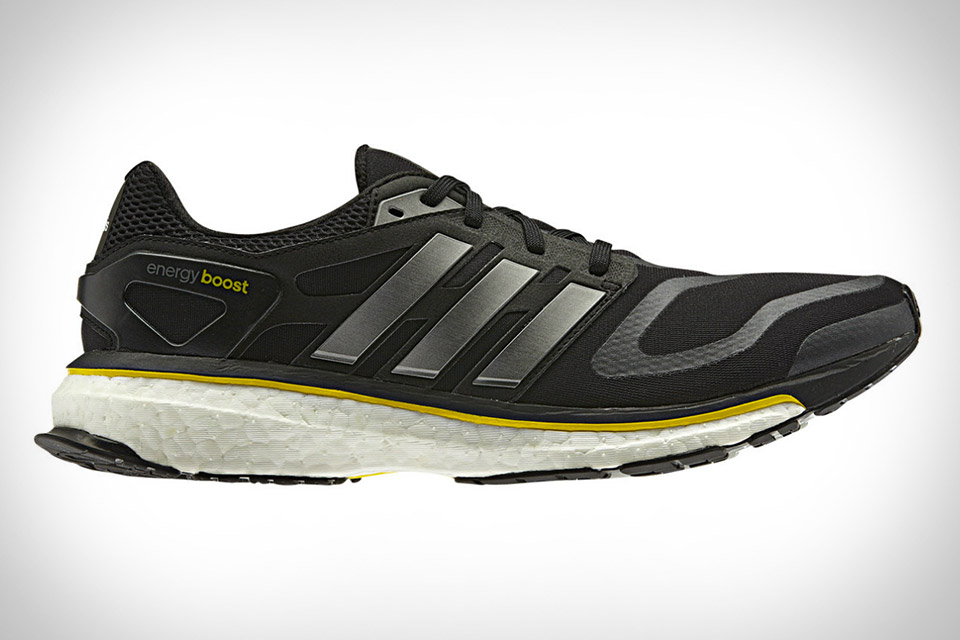 8. Nike LunarTerra Arktos SP
I've been a fan of Nike's boots dating back to the late '80s, so I always pay special attention when something new releases. I was a fan of the LunarTerra Arktos immediately, when I saw its high-tech upper, and modular lining. But what really sold me on the model was this Dover Street Market exclusive, with studded molding on the heel and toe.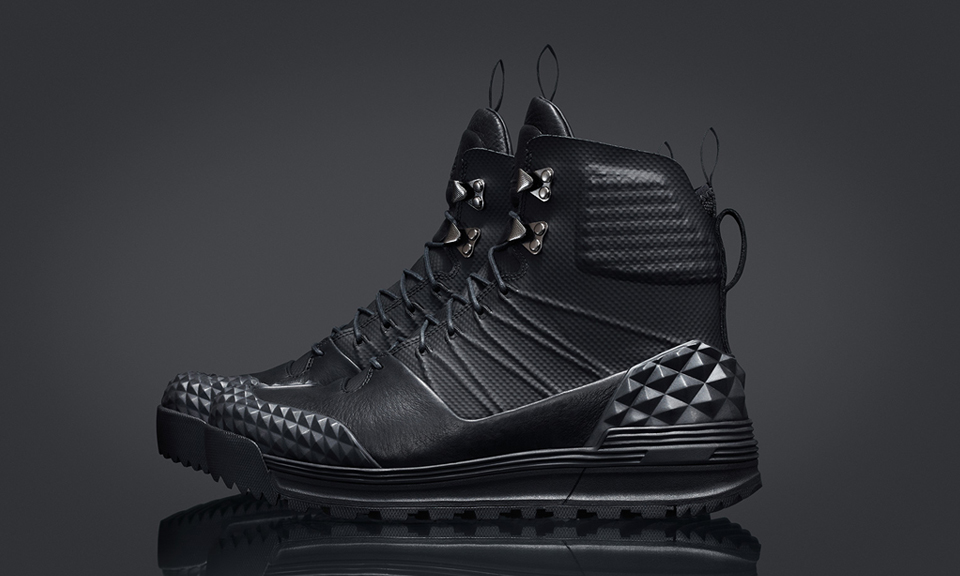 7. Nike Air Python DSM NYC SP
Not many retros made my list, but the Air Python (and especially this version) was an exception. First off, this is the first time it's been retroed. The last time anyone had a chance to get a new pair of Air Pythons was 1987. And as much as I liked the original colorways, I thought this DSM exclusive was even better, with it's full-python upper.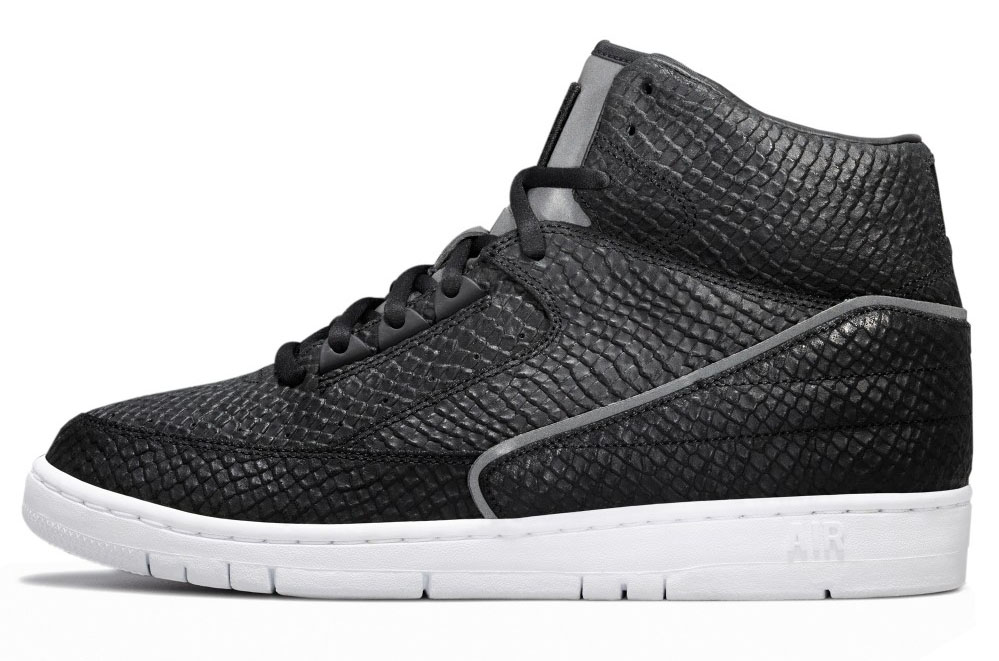 6. Air Jordan 4 Retro ("Toro Bravo")
There are shoes I can appreciate because of the new tech they offer, some I like because of their on-court significance, and some that I just like the way they look. And when it comes to the "Toro Bravo" Air Jordan 4 Retro, it was as simple as that last category. I was a fan when I first saw a variation on Melo's feet, and I was still a fan when I picked them up on release day.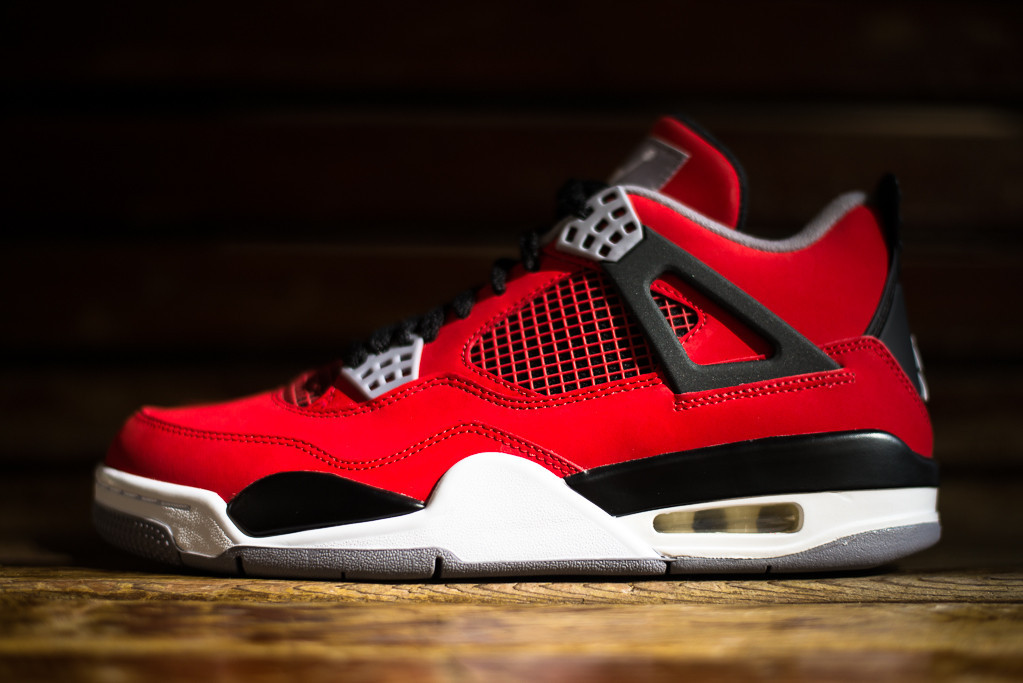 5. Nike Zoom Glove (Sonic Wave)
Putting our own shoe on this list is something that makes me uncomfortable, but I legitimately liked it more than any of the non-original colorways of The Glove that released this year. Collaborations were back with a vengeance this year, most of which I'd forgotten about by the time I scrolled past without clicking. But this one took a classic model, spun a colorway that looked like it could have been original, and added authentic PE detailing.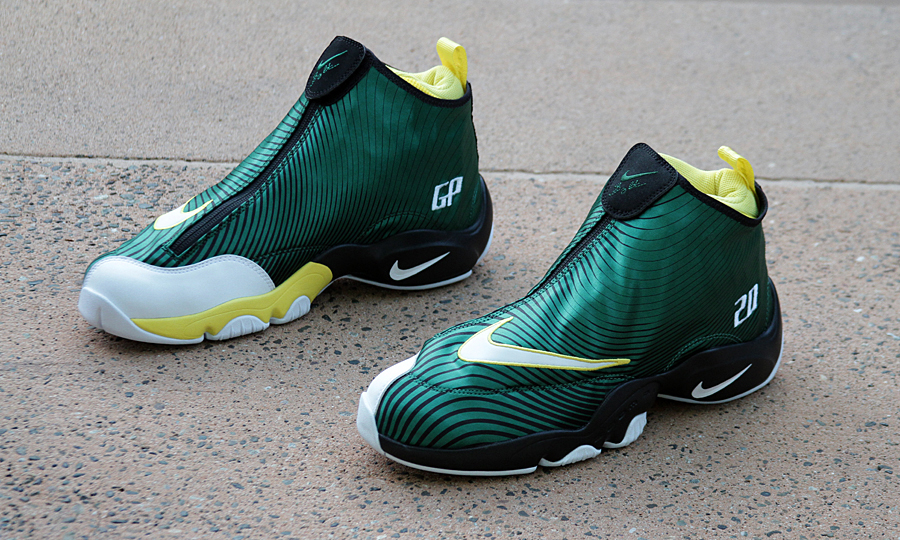 4. Jordan Brand Super.Fly 2
Like most years, I hooped in quite a few different pairs of shoe this past year. And when you spend enough time at the courts in a particular pair of shoes, and truly enjoy playing in them, they can develop a special place in your heart. I was already a major fan of the shoe's performance and design, but the Dr. Drain campaign made it that much more memorable.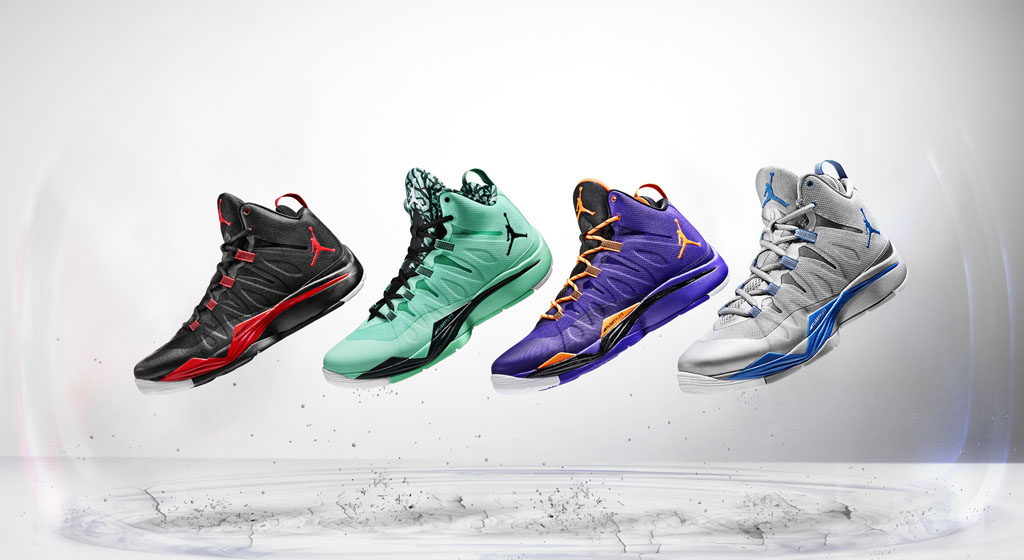 3. Rick Owens Island Dunk
I'm a big Rick Owens fan, and over the years, the biggest variations to his sneakers have come via materials and blocking, rather than new models. So the arrivial of not only one, but two, new models this past year was quite a development. And while I do like the adidas collaboration, it technically is part of SS2014. I loved this low-cut (in comparison to his standard silhouettes) sneaker from his Island collection though for toning things down, while still looking every bit like a Rick Owens creation.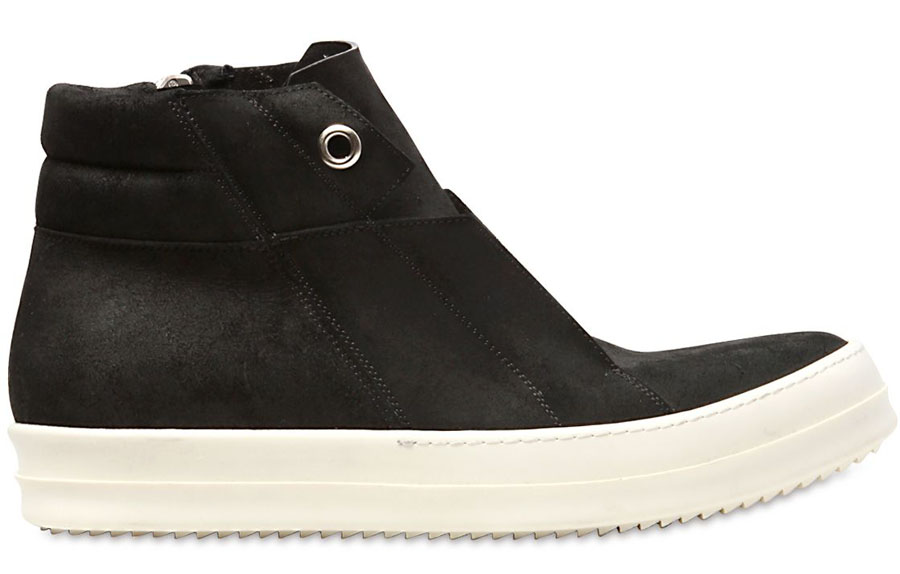 2. Nike Lunar Flyknit Chukka (Black / White / Neo Turquoise)
I haven't been much of a fan of anything Lunar-related, but I loved the Flyknit Chukka from the second I saw them. I thought the midsole was toned-town enough that it didn't distract from the upper the way I feel many Lunar shoes do. And after missing out on the HTM colorways, I went after the first general release I liked.
I bought these on release day from Nike.com, put them on the day they arrived, and proceeded to destroy them over the next few months. Sure, the Lunar midsole broke down prematurely, the way Lunar often does, but that didn't take away from the fact that I wore these off-court more than any other shoe this past year.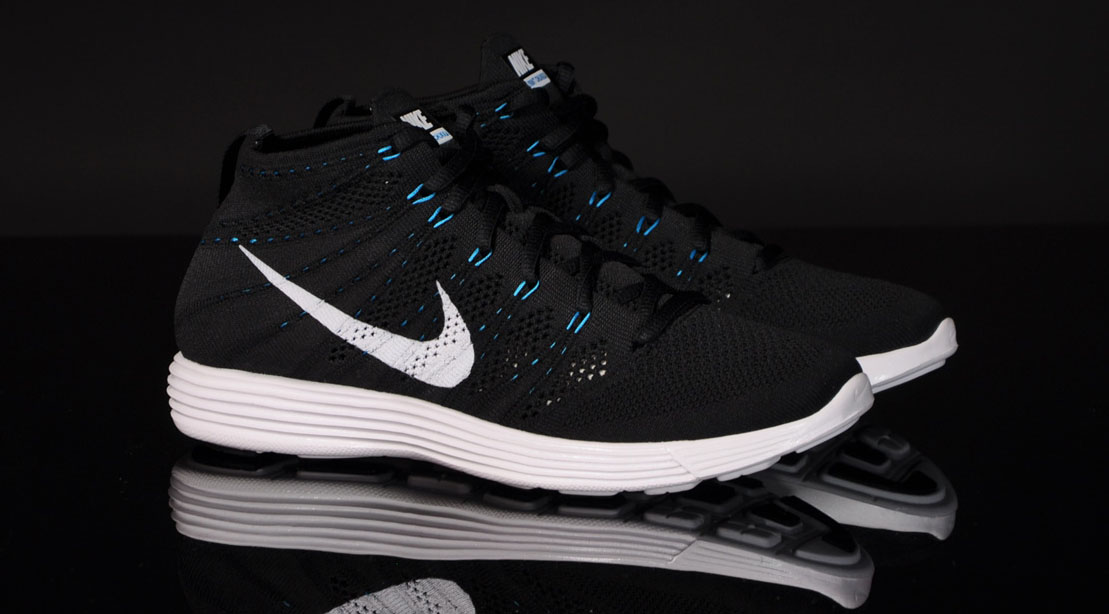 1. Air Jordan XX8
If you've never played in the Air Jordan XX8, then you probably won't get this pick. And while I do like the design of the shoe, I've certinally never stepped foot off the court in a pair. But like every Air Jordan originally was, this was designed as a basketball shoe, and as a basketball shoe, I couldn't have asked for much more.
For me, it had all the elements that made the Air Jordan line mean so much today. Its looks were drastic. It offered true innovation (that actually worked) with Flight Plate. And it was phenomenal on-court. No other shoe could offer anything close to that combination this year, and that's why I hooped in them as often as possible, and went back to them, whenever I was done playing in newer kicks.