words // Zack Schlemmer and Brennan Hiro Williams
The sneaker world seemed to revolve around collaborations in 2013. Sneaker boutiques everywhere went hard last year, crafting some of the best versions of retro silhouettes we've ever seen. In response to this monster year of collabs, we wanted to recognize some of the shops that made them all possible with an up-to-date breakdown of the best sneaker boutiques in the world.
Our picks take more than just collabs into account, as we made sure to select the shops that we feel have the best overall shopping experience and selection of products to fit any sneaker collector's needs.
In no particular order, here are the top sneaker boutiques in the world right now: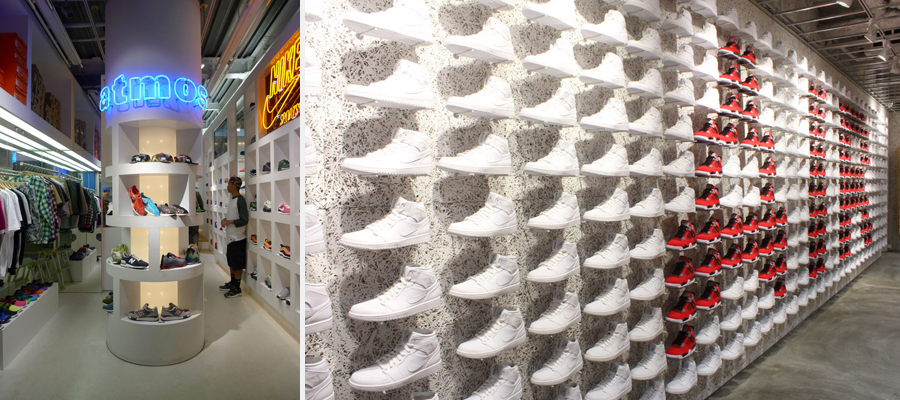 atmos
Tokyo, Japan - New York City, New York
When it comes to independent sneaker retailers, few, if any, have done it better than Tokyo's atmos. Now entering its second decade, the legendary Japanese sneaker retailer continues to grow, both domestically in Japan with new retail locations and globally with a superb lineup of collaborations.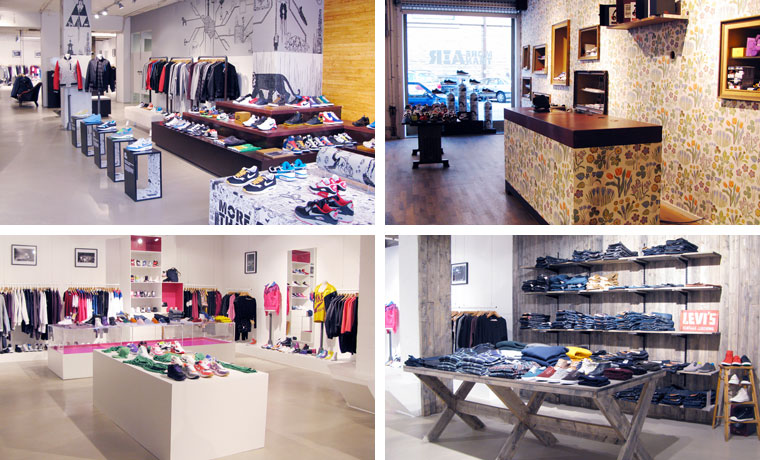 Sneakersnstuff
Stockholm, Sweden
Sneakersnstuff has been Sweden's best sneaker shop since they opened their doors back in 1999. Founders Erik and Peter have a true love for sneakers, and it shows with their steady flow of the best kicks available for purchase from around the world. Fresh off a year where they released one Reebok Classic collaboration every month, we can't wait to see what they come up with next.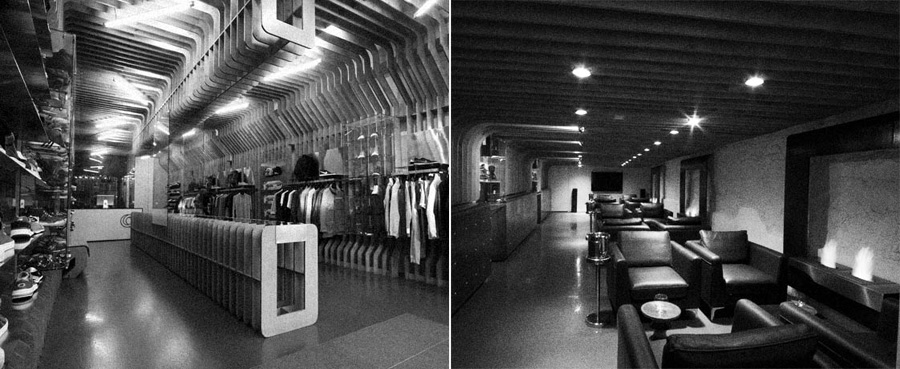 Concepts
Boston, Massachusetts
A mainstay in the New England sneaker scene for years now, Concepts is also one of the most important boutiques to the entire sneaker world. The shop became a force to be reckoned with in 2013 after releasing a slew of high quality collabs, including a few like the 'C-Note' New Balance 998 and 'Three Lies' ASICS Gel-Lyte III that were no stranger to many 'best of the year' lists.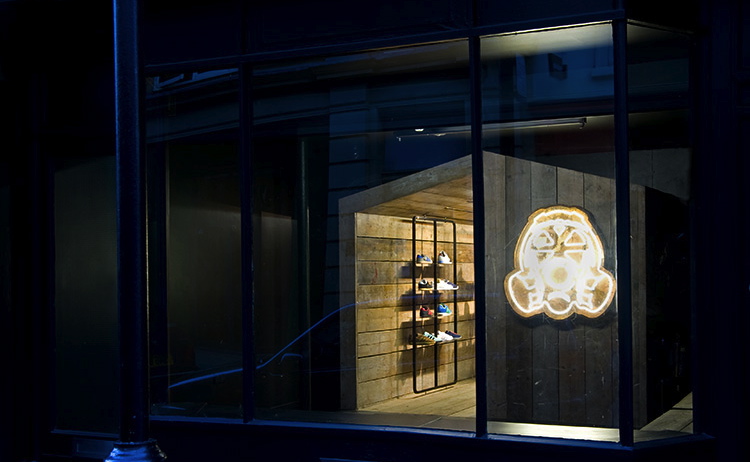 Foot Patrol
London, England
Originally founded by Michael Kopelman, Simon Porter and Nike's Fraser Cooke, Foot Patrol has provide Londoners with exclusive sneakers from around the world for over 10 years now, adding in their own limited edition collaborations along the way. Although the FP brand is now owned by JD Sports, its well-curated, premium product selection has not changed. If you're in London, Foot Patrol is a must-visit destination for sneaker collectors.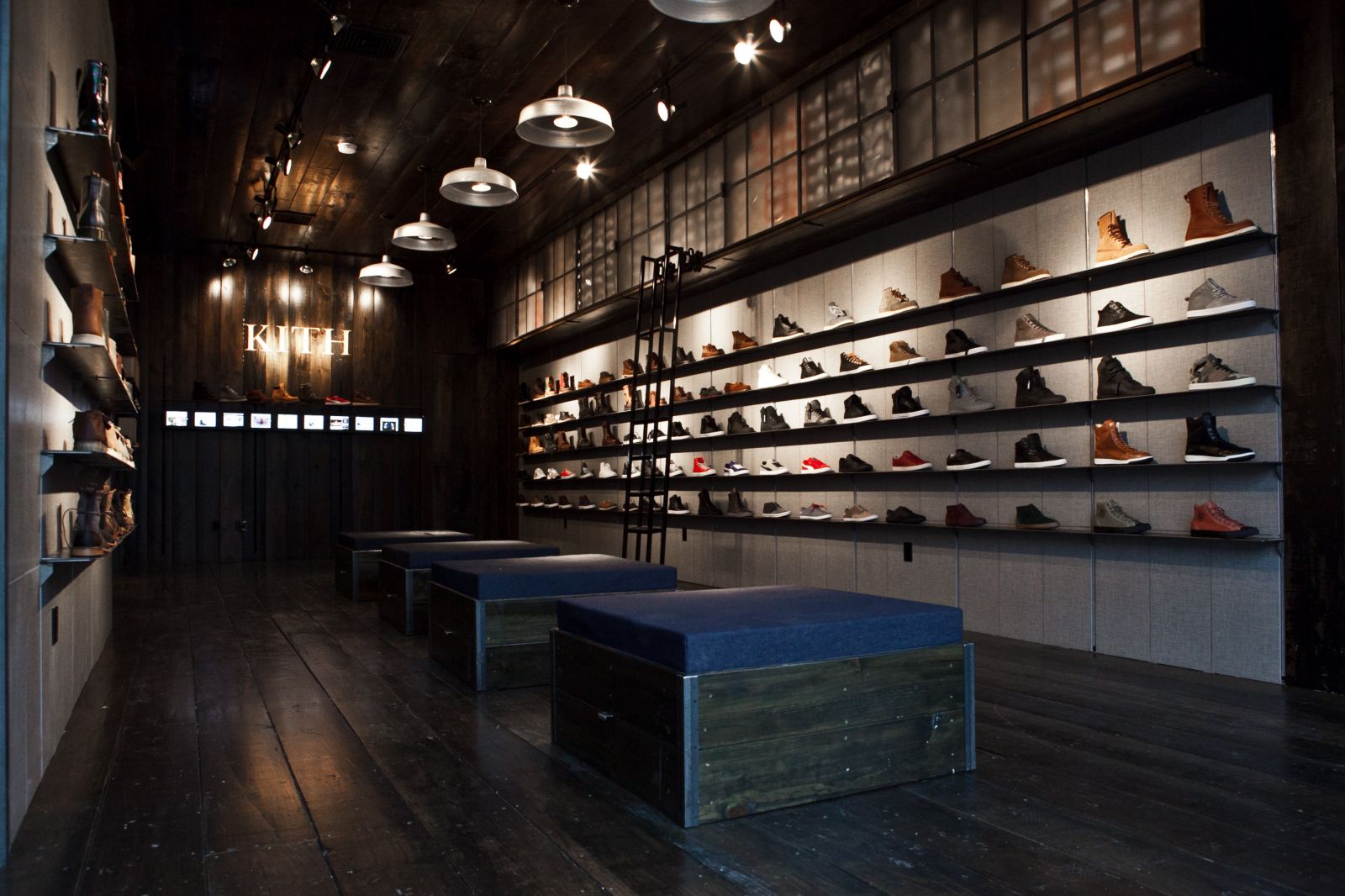 Kith NYC
New York City, New York
Ronnie Fieg's Kith stores in Manhattan and Brooklyn are premier sneaker destinations in the New York City scene with their premium blend of casual, luxury and performance footwear available on the shelves. Couple that with Ronnie's steady stream of hyped up collabs, available exclusively within their doors, and Kith is right up there in the conversation of best boutiques across the globe.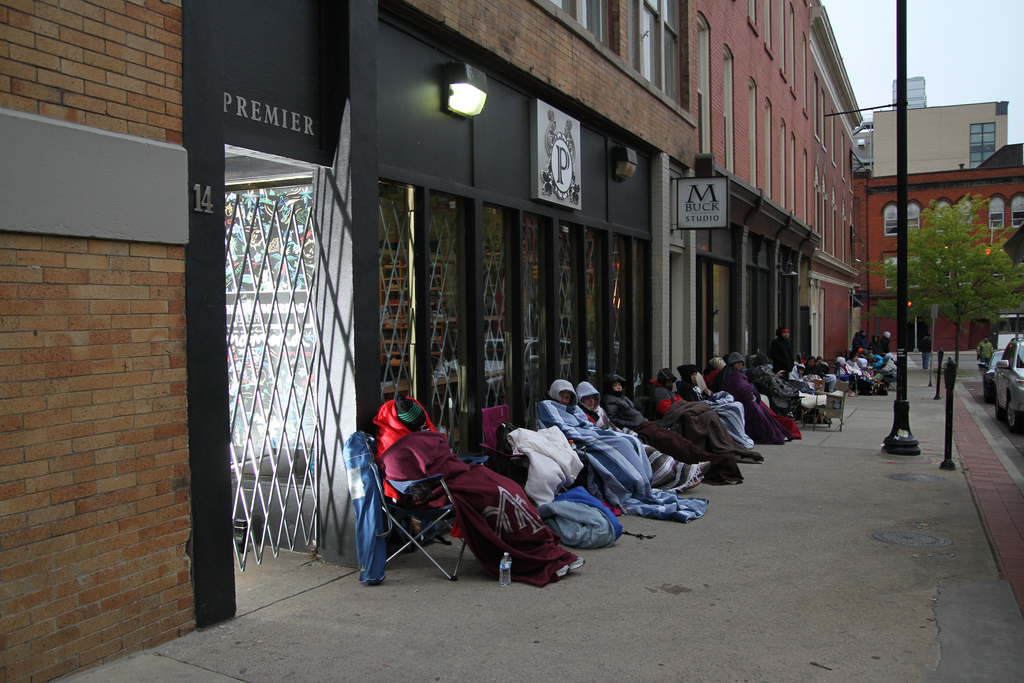 Premier
Grand Rapids, Michigan
The pride of Grand Rapids, Premier Skate, has risen up the ranks in recent years to become one of the top skate and sneaker combo shops in the world. Despite being located outside of America's larger cultural hubs, Premier reaches the masses with a friendly and quickly updated e-commerce experience, not to mention its back-to-back "Petoskey" collaborations with Nike SB.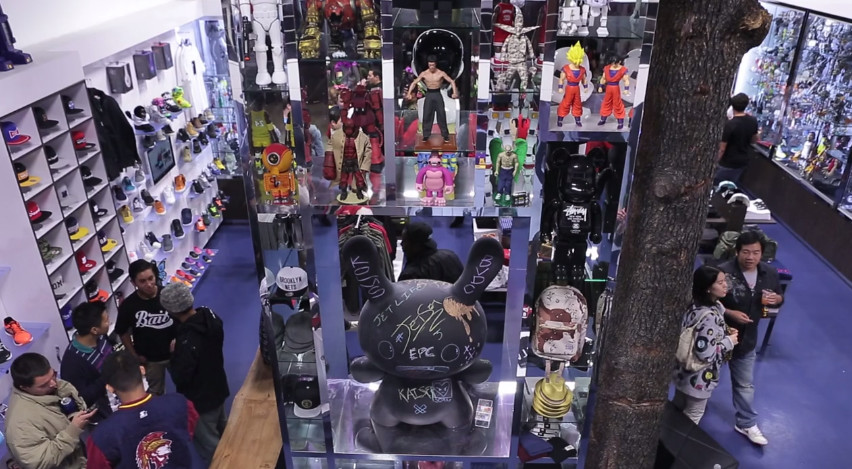 BAIT
Diamond Bar, California
Diamond Bar's BAIT has only been open for about a year and a half, but has plenty to show for itself in that amount of time. Churning out top collabs with brands like ASICS, Saucony and Reebok, the shop has made quite a name for itself already. Collab shoes aside, the BAIT retail location offers far more than just sneakers, with a selection of everything a "cool" person could want. From $5 toys, to $10,000 pieces of fine art, they aim to have a carefully curated selection of items to make both comic book and sneaker nerds alike welcome inside. Oh, and did we mention that it's also a skate shop?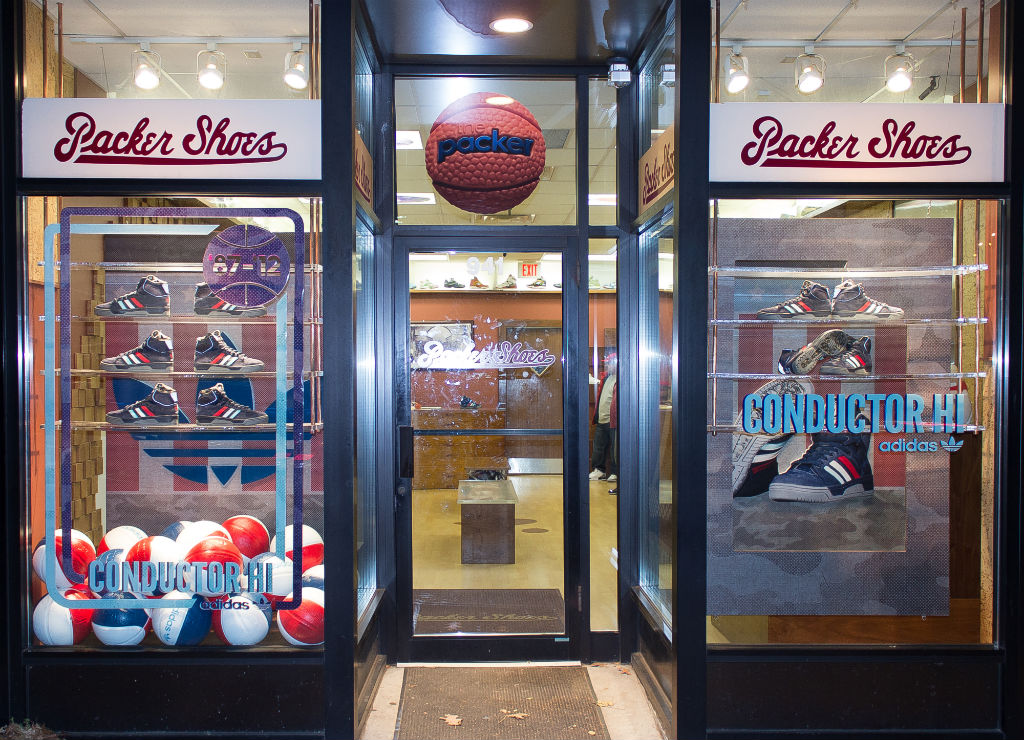 Packer Shoes
Teaneck, New Jersey
The footwear retail roots of Packer Shoes goes all the way back to 1907, so you can bet they know what they're doing. Serving the tri-state area for 10 years now from their current Teaneck, New Jersey location, Packer also has a large enough number of great collaborative shoes under their belt to make any sneaker shop jealous.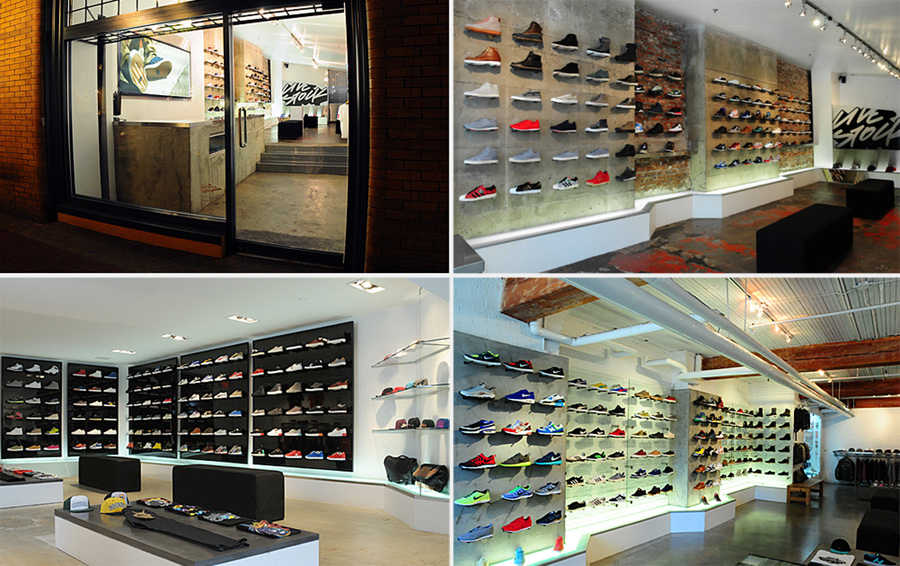 Livestock
Vancouver, British Columbia - Toronto, Ontario
Headquartered in Vancouver, Livestock holds the crown as Canada's top sneaker retailer, operating out of three brick and mortar locations and a busy online store. Beyond providing its customers with top-tier footwear and apparel, the team behind Livestock also runs nationwide distribution companies and Vancouver's best night club. In other words, they're killing it.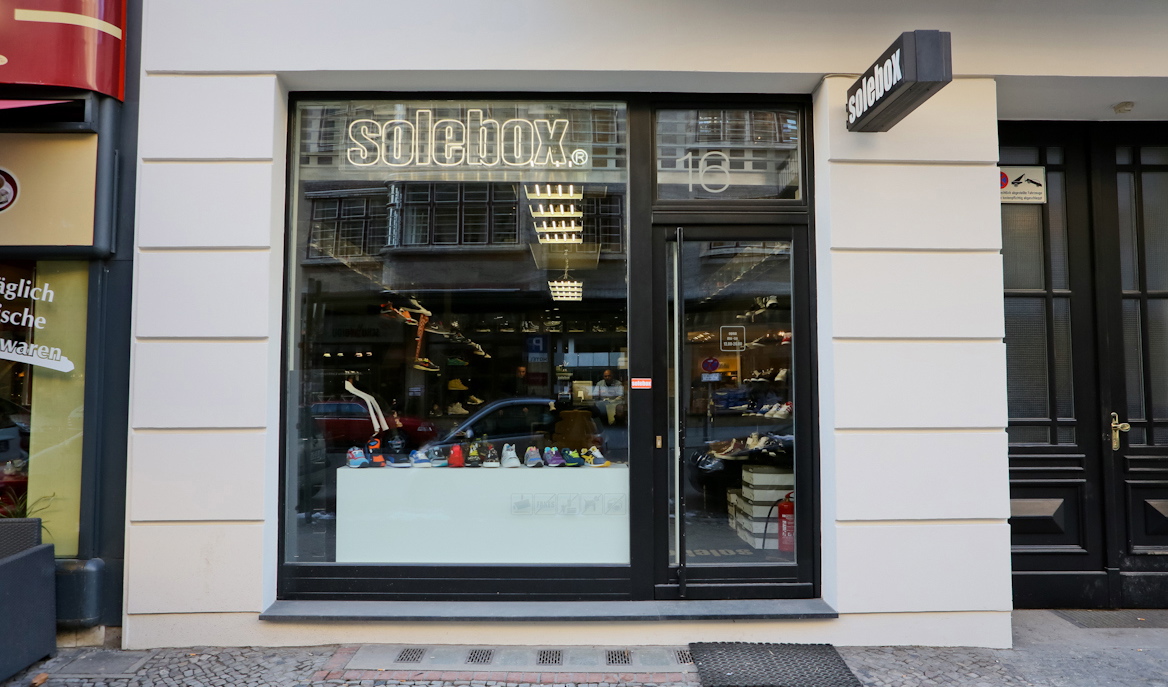 Solebox
Berlin, Germany
Founded in 2003 by brothers Hikmet and Suekret Sugoer, Berlin's Solebox continues to make waves as one of the world's top shops for sneaker connoisseurs. Aside from feeding the German sneaker scene, Solebox has developed an international following for its collaborative gems, most recently working with Reebok on a special glow-in-the-dark pack.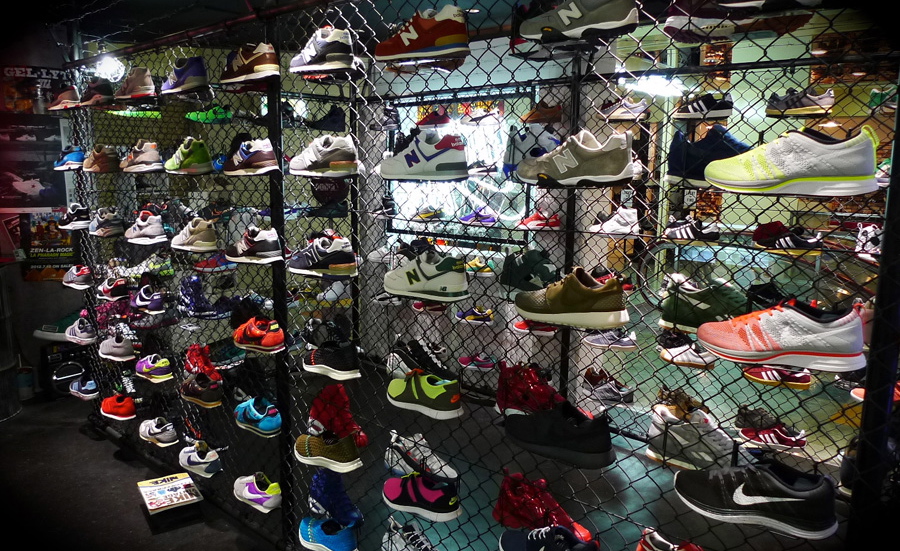 mita sneakers
Tokyo, Japan
Tokyo's mita sneakers joins the list as one of the more unique retail setups in the industry, functioning in Ueno's Ameyoko market as both an open-air booth and what could be considered a mall kiosk (albeit the coolest mall kiosk in the world). The rest of the globe knows mita for its first-rate e-commerce presence and its excellent collaborations, the latter of which has cemented the mita name in the annals of sneaker history.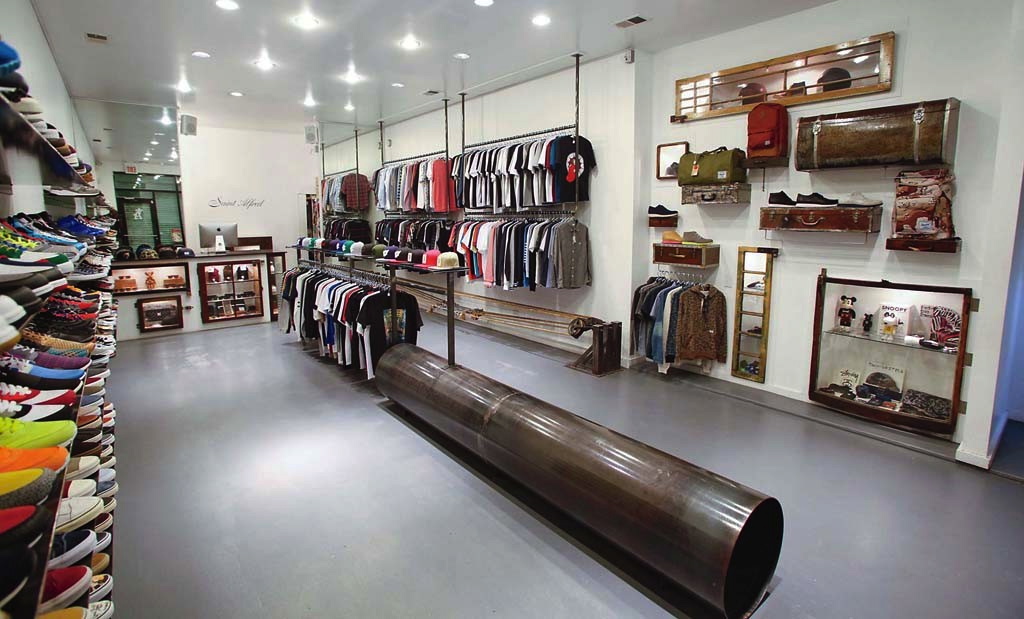 Saint Alfred
Chicago, Illinois
Co-founded by Nike Sportswear's Ian Ginoza in 2005, Chicago's Saint Alfred has become one of America's best known sneaker boutiques, offering products from footwear industry heavyweights, rare streetwear brands and its own in-house line, all pushed forward through a number of collaborations. Along with its sister store KICKS/HI, STA has you held down from coast to coast.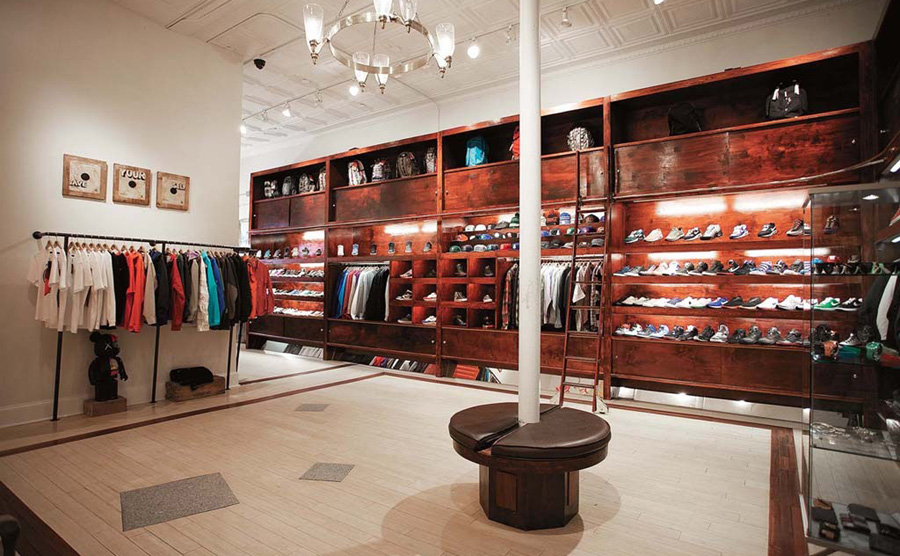 Bodega
Boston, Massachusetts
Boston's famous speakeasy-style sneaker store has gained a strong reputation over the years for its premium product selection and portfolio of unique collaborations, including recent work with its Northeast neighbors at New Balance, Reebok and Saucony. Few boutiques can consider themselves a tourist attraction, but Bodega is one of them.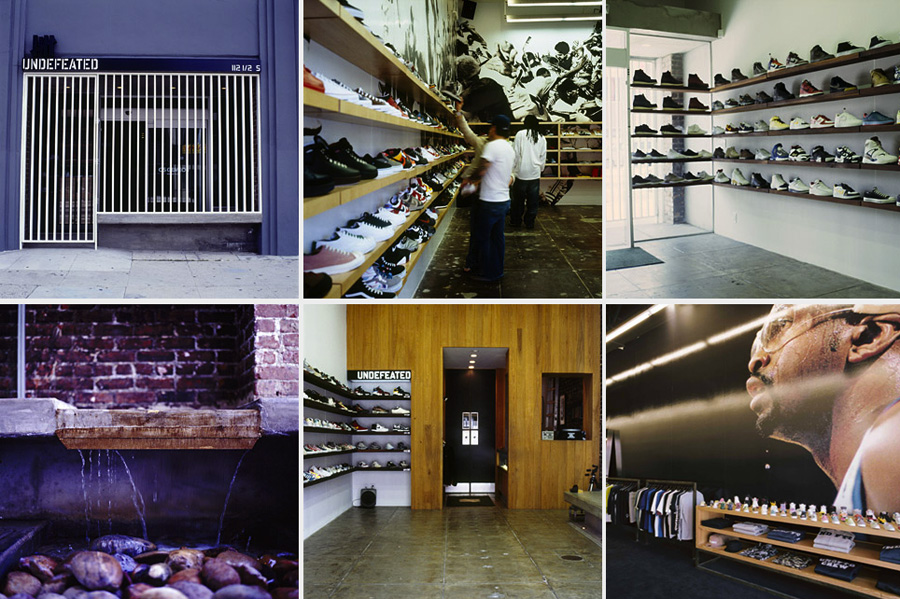 Undefeated
Los Angeles, California - Las Vegas, Nevada - San Francisco, California - Tokyo, Japan
Founded in Los Angeles in 2002, Undefeated quickly became one of the most famous names in the sneaker industry, receiving acclaim for its well-edited product selection, big name collaborations and a stand alone apparel line that has proven to be one of streetwear's enduring brands. When your shop is featured on an HBO series and Kobe starts showing up to your campouts in a DeLorean, let us know. Until then, Undefeated is the shop of every aspiring retailer's dreams.