words // Zack Schlemmer
The 1990's were arguably the most important time for sneakers ever. Need proof? Just look at the almost countless supply of retro models from that decade re-released every month. Instead of declining, the popularity of retro models seems to grow every year. The trend may die down eventually, but as of right now, retro silhouettes are as big as they've ever been.

We're definitely not complaining about this steady flow of footwear from the '90s (or any decade) returning, but even with the high volume of classic models reproduced, we think it's safe to say that everybody wants to see the originals honored and respected. This means bringing them back with the most accurate materials, shape and colorways possible to make sure each model is just as good as when it originally came out—for the sake of those who missed out on the shoe back in the day, as well as the younger generation being introduced to it for the first time.
It does nobody any favors (except a brand's pocket book) to cut corners when it comes to retroing a classic design. After all, we are part of a community that values certain shoes as works of art. Would an art collector buy a shoddy reproduction of a Rembrandt painting?

Of course, there have been plenty of flawless retro releases throughout the years that do indeed honor the originals justly (Spoiler alert: we'll take a look at those next week). But along with those, there have also been plenty of stinkers. Shoes that don't even deserve to bare the same name as the original design. There was a plethora of botched sneakers to choose from, but we feel these are the ten least accurate retro releases of all time. (Compare the retros and OG's with a side-by-side comparison. Retros on the right, OG's on the left.)

10. Nike Air Hyperflight - 2013 Retro
One of the favorites among the Sole Collector staff, the original Hyperflight, is one of the true icons in all of Nike Basketball's catalog. The retro's materials and shape were both acceptable, but after twelve years since its original 2001 release, how are you going to reintroduce it with graphics, and without a single original colorway?!



9. Nike Air Base II - 2013 Retro
This wasn't really a model anybody was asking for in the first place, so to bring it back the way they did pretty much doomed its sales. The obscure early '90s runner returned in 2013 with a questionable shape and its coolest feature - the "Air Base II" text at the ankle - was mysteriously missing. (Still) Available now at your local Nike outlet.



8. FILA Grant Hill 1 (A.K.A. 95) - 2013 Retro
Grant Hill's first FILA signature model is one of the most memorable shoes ever released by the brand. While FILA is doing a great job bringing back their classic basketball silhouettes like the Stackhouse and Grant Hill II, the GH1's return left some things to be desired. The iconic wrap-around lace eyelets were a little too thin, and what's with that misshapen triangular panel behind the FILA logo at the heel?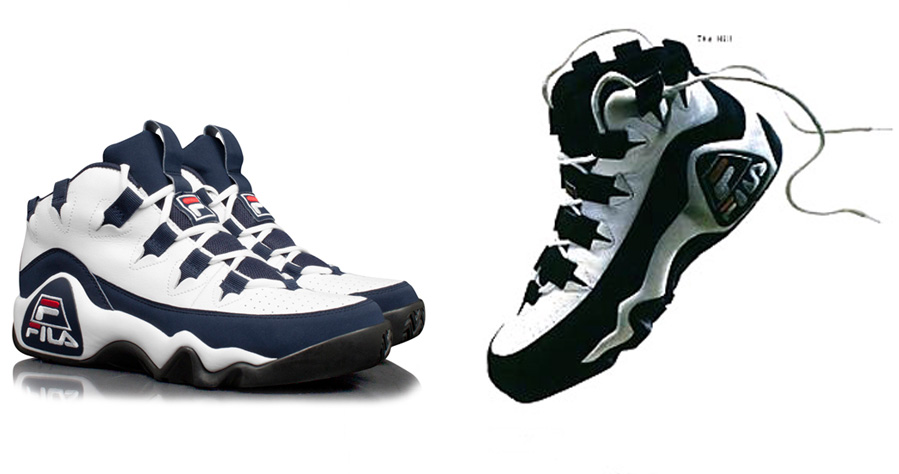 7. (Almost) Every Nike Air Max 95 Retro Ever
The original is a certified classic, but the retros never do it justice. With smaller and stiff Air bubbles that basically do nothing except make the shoe uncomfortable, retro pairs are the antithesis of what an Air Max shoe is supposed to be.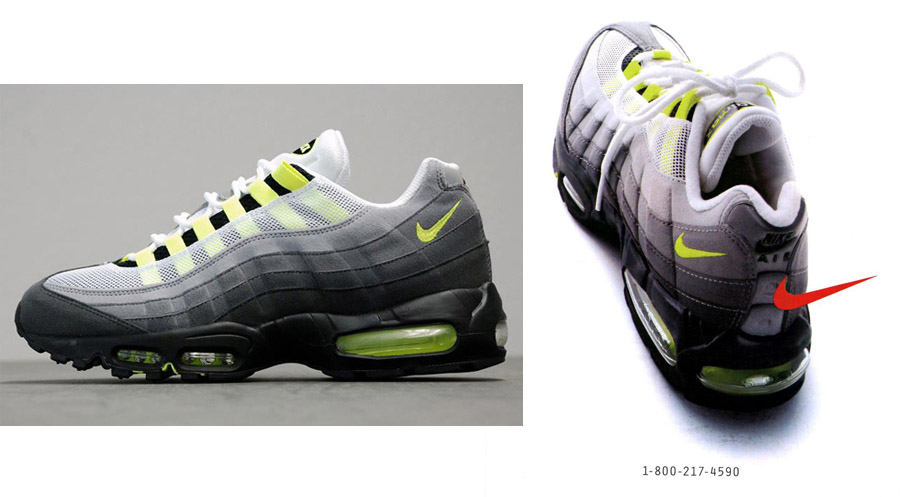 6. Nike Air Force 180 Mid - 2013 Retro
The Air Force 180 High, worn by David Robinson in 1991, was a high-top behemoth to behold. A relic of Nike's short-lived pump system technology (in response to Reebok's Pump), the Air Force 180 is one of the biggest and baddest basketball shoes ever. Of course we didn't expect Nike to bring them back with a fully functioning pump bladder, but at least bring it back with the ultra-high cut. After hardcore fans of this model waited years for its return, this mid top version satisfied no one. Let's hope Nike gets closer with the Command Force, if they decide to bring that one back.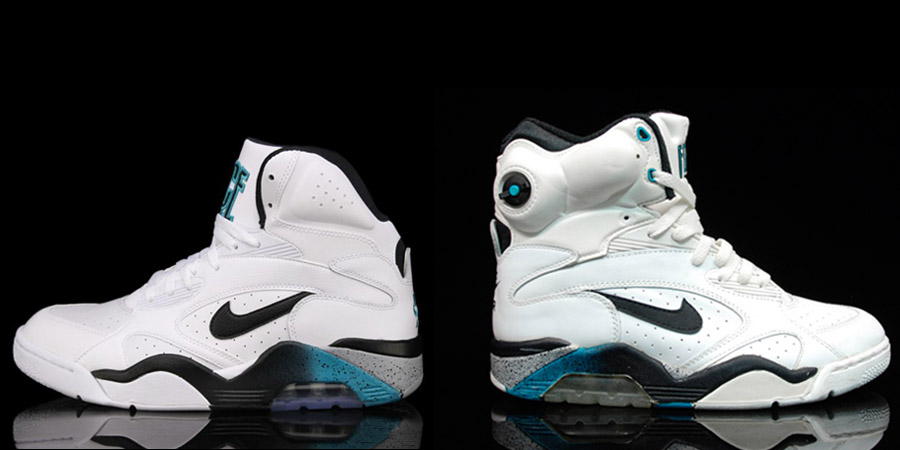 5. Air Jordan Jumpman Pro Retro - 2008 Retro
The original Jumpman Pro from 1997 was heralded for its buttery soft tumbled leather, full-length Zoom Air cushioning, overall high quality materials and great performance on the court. So what did Jordan Brand do with the retro release? Dropped the Zoom, replaced the carbon fiber shank with plastic, constructed it in lower quality leather and gave it solid outsoles instead of the original's translucent soles.


4. Air Jordan 9 Retro "Olive" - 2012 Retro
This 2012 re-release of the "Olive" Air Jordan 9 is perhaps Jordan Brand's quintessential display of disrespect for an iconic OG colorway reproduced with low quality materials. The Olive hue was a bit too light, which is forgivable. The shiny and plastic-looking excuse for black leather was not.


3. Nike Air Flightposite Exposed - 2013 Retro
Where do we even begin with this one? If you're going to re-release the iconic Air Flightposite without a shroud, why not just do the Solo Flight? And don't even get us started on the graphics and weird translucent plastic paneling.


2. Nike Air Tech Challenge ¾ - 2007 Retro
Perhaps the most notorious botched retro ever, the first retro of Andre Agassi's Air Tech Challenge ¾ left many collectors a bit depressed with its inaccurate shape, low quality materials, absence of black on the midsole and the biggest blunder of all: no flaming tennis ball logo on the heel. Let's try this one again, Nike, now that Andre Agassi is back representing the brand.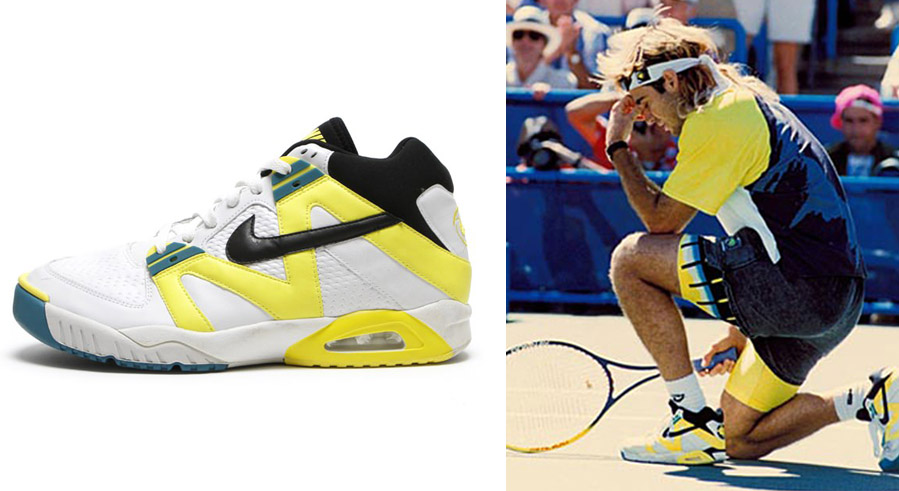 1. Nike Air Up 2014 - 2014 Retro
This Vac-Tech leather version of the classic 1994 Nike Basketball model wouldn't be that offensive if it wasn't the shoe's first ever return. Worn by Penny Hardaway, Scottie Pippen and a slew of other NBA players, the Air Up with its awesome wavy color block was literally the one shoe everybody was still waiting for a retro of, and what did Nike do? Make it in the wrong materials (OG was Nubuck, didn't have a shiny Swoosh) and botch the original shape. Let's have a moment of silence for this fallen soldier of footwear.