words // Brandon Richard
images // KeezOnSports
It was the much anticipated 'Nickname Game.' The meeting between the Miami Heat and Brooklyn Nets Friday night was the first in a series of planned games in which players wore jerseys with their personal nicknames on the back. Highlights included Ray Allen with 'J. Shuttlesworth,' 'King James' for LeBron James and the true Russian spelling of Andrei Kirilenko's last name.
The game itself was settled in double-overtime, when a resurgent Shaun Livingston helped the Nets shut the door on a surprising 104-95 victory over the short-handed Heat. LeBron went for 36 points, 7 rebounds and 5 assists before fouling out of a regular season game for just the fourth time in his career.
What matters here most is the footwear, and it was again Ray Allen stealing the show by lacing up 'He Got Game' Air Jordan 13s to complement his Shuttlesworth jersey. He did make a halftime switch though, so check out what he and all the other players wore last night courtesy of Keez Cam.
For more behind-the-scenes sneaker coverage, follow @geminikeez on Instagram.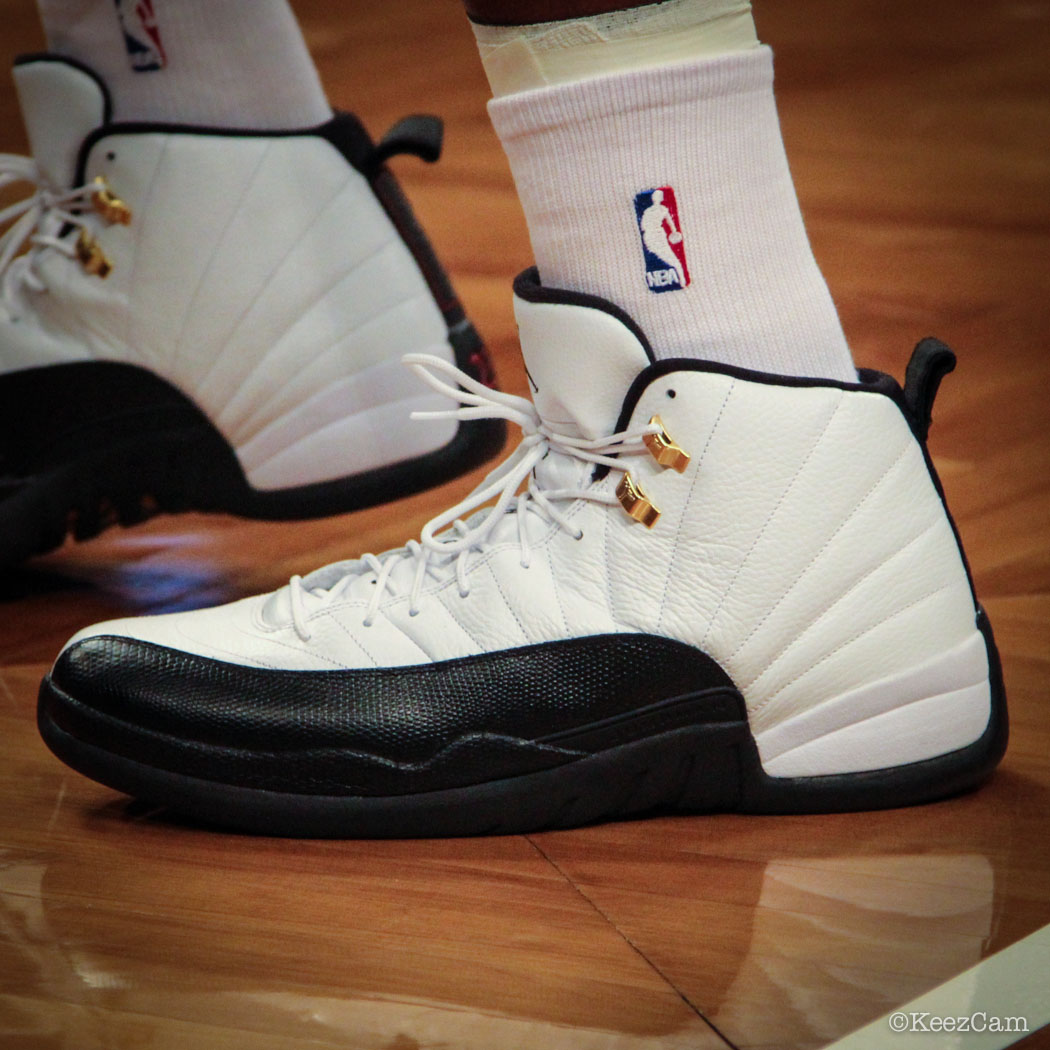 Joe Johnson aka JJ // Air Jordan 12 Retro 'Taxi'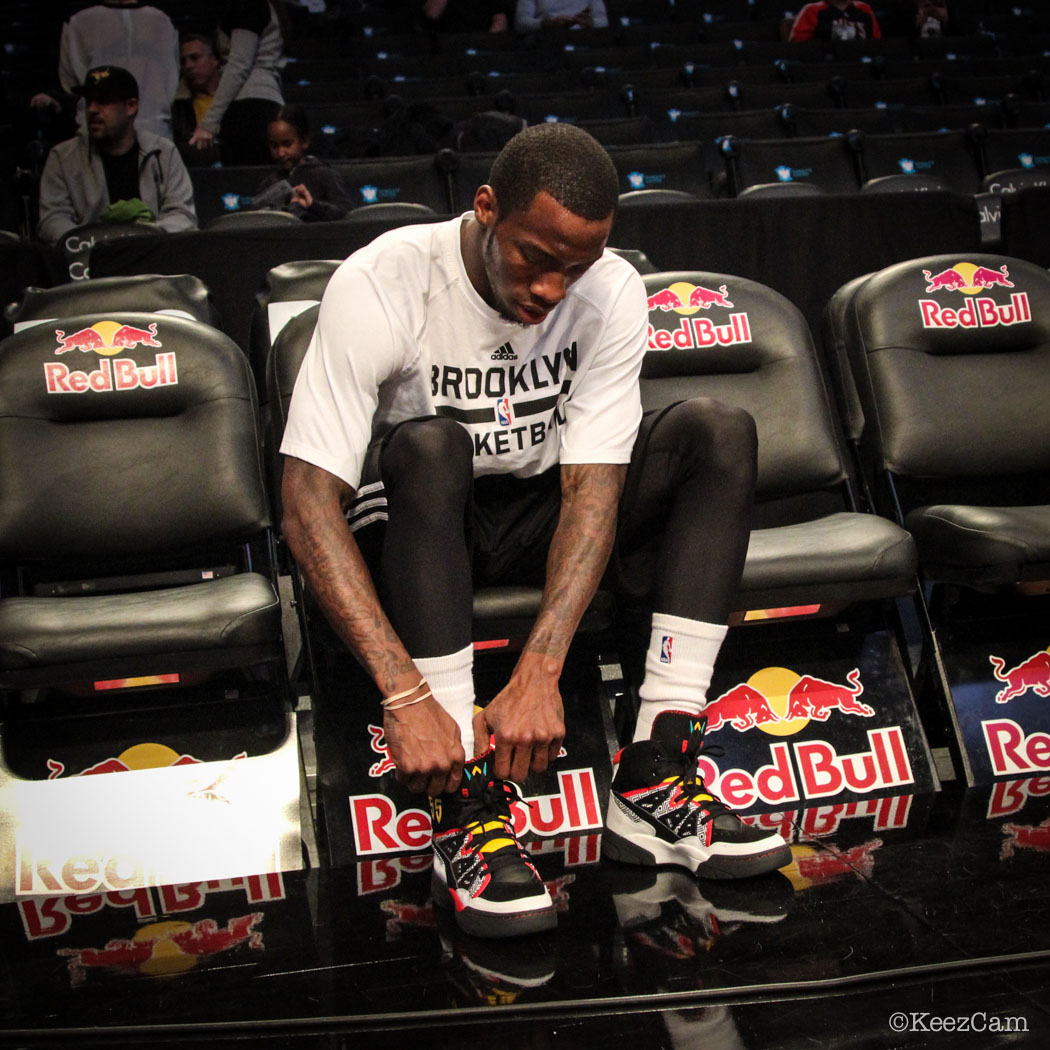 Tyshawn Taylor aka Tee-Y // adidas Mutombo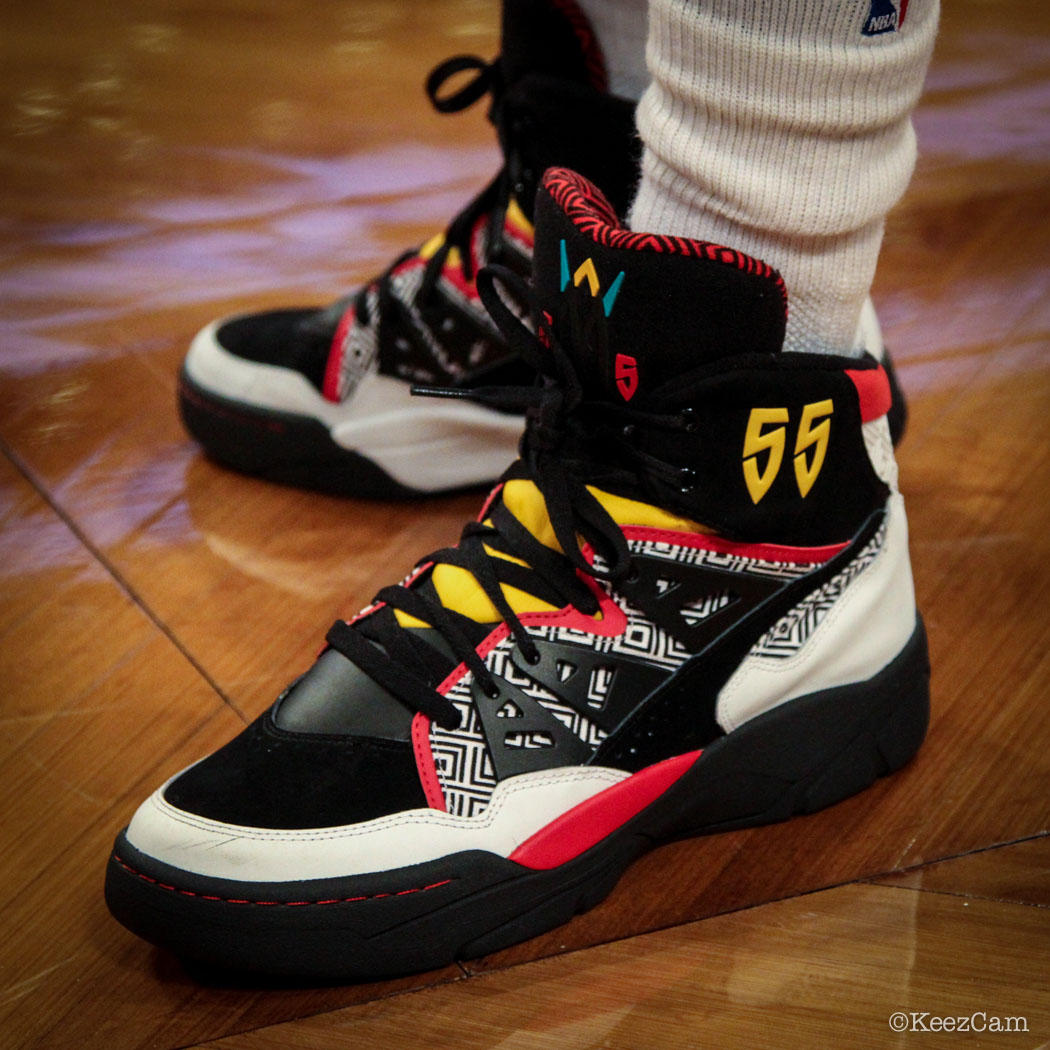 Tyshawn Taylor aka Tee-Y // adidas Mutombo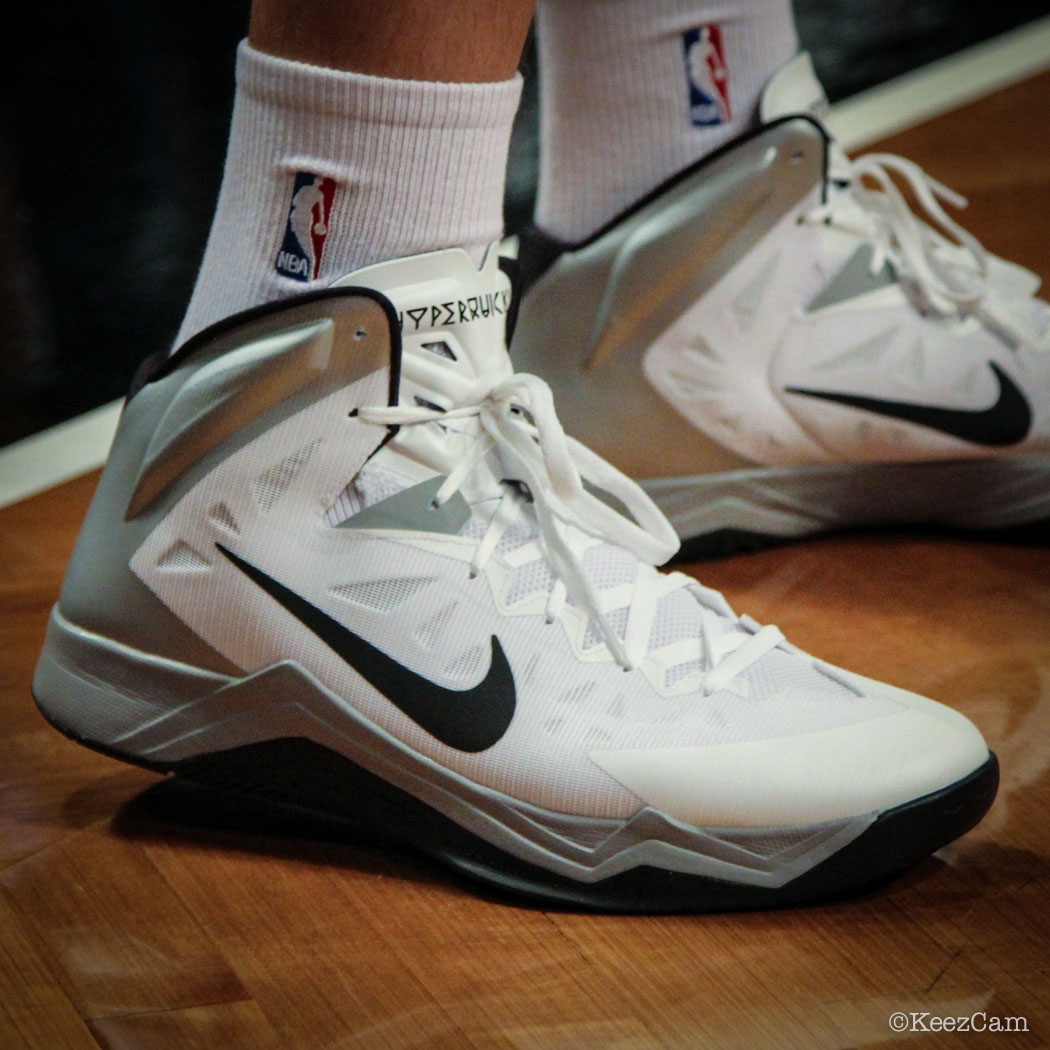 Mirza Teletovic aka MT3 // Nike Hyper Quickness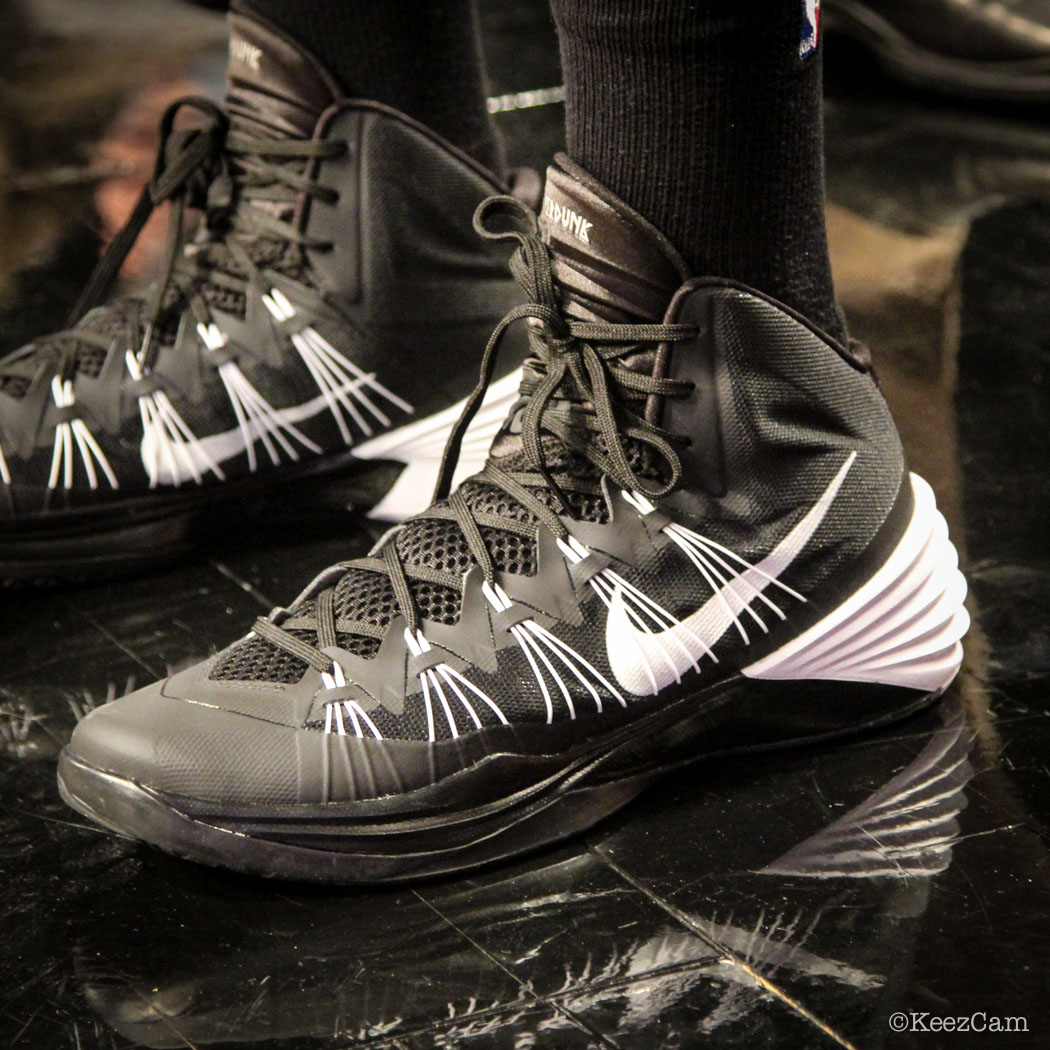 Shaun Livingston aka S. Dot // Nike Hyperdunk 2013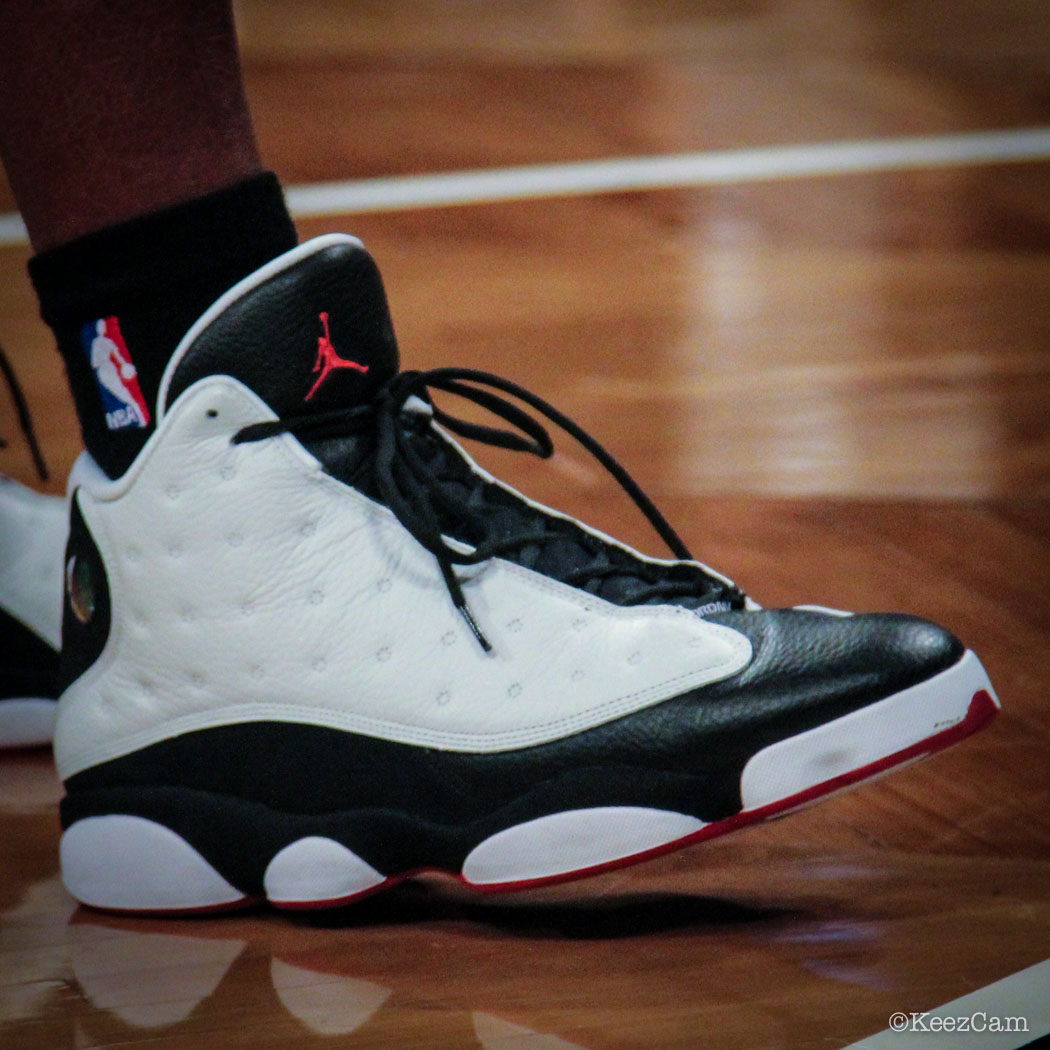 Ray Allen aka J. Shuttlesworth // Air Jordan 13 Retro 'He Got Game'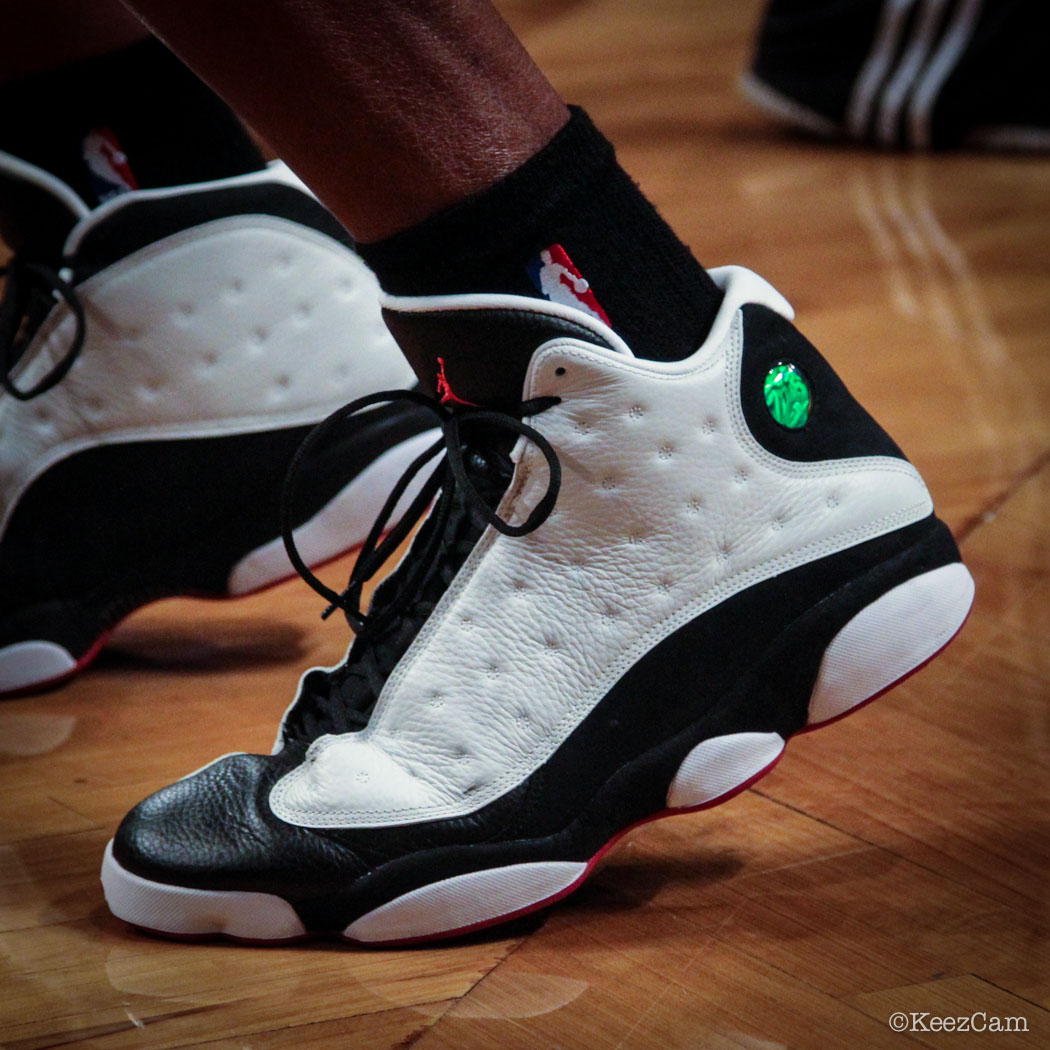 Ray Allen aka J. Shuttlesworth // Air Jordan 13 Retro 'He Got Game'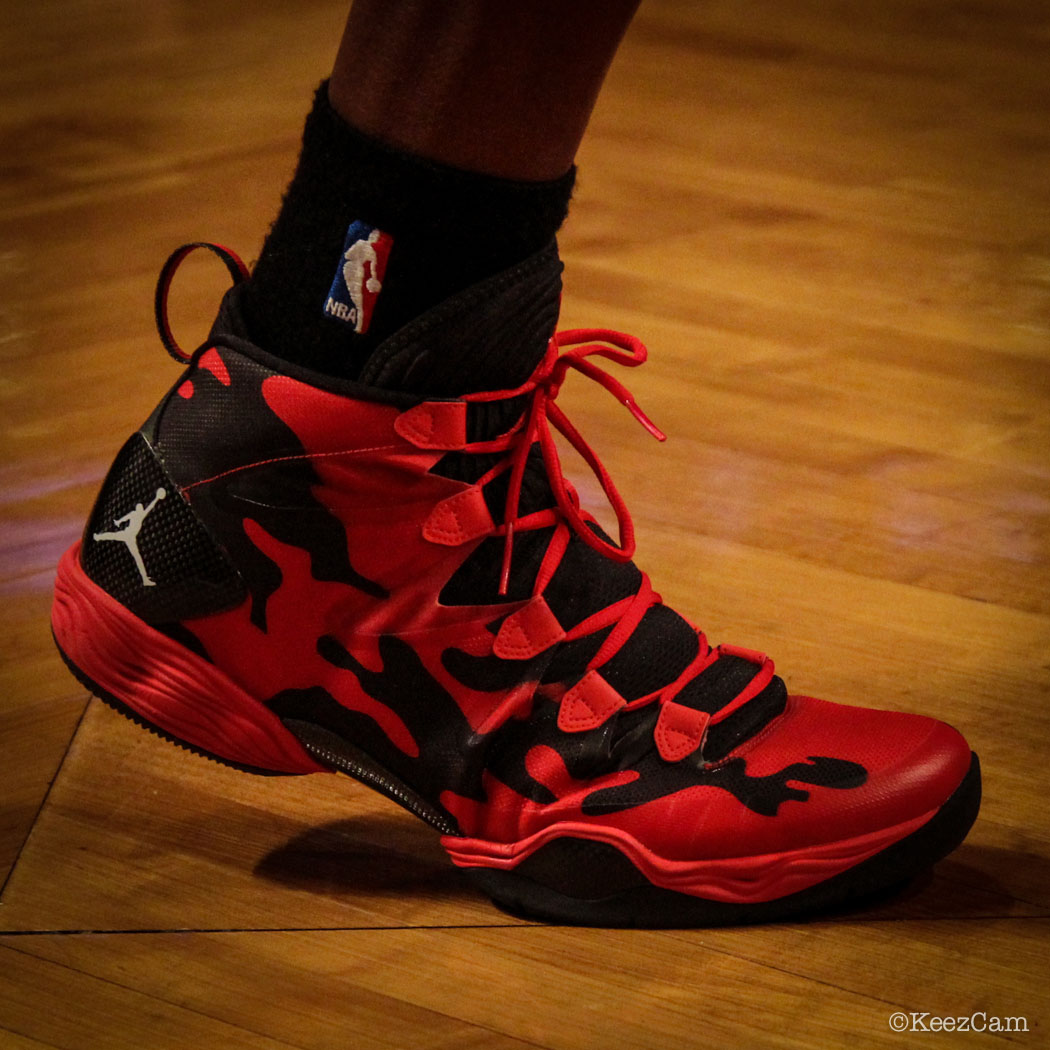 Ray Allen aka J. Shuttlesworth // Air Jordan 28 SE PE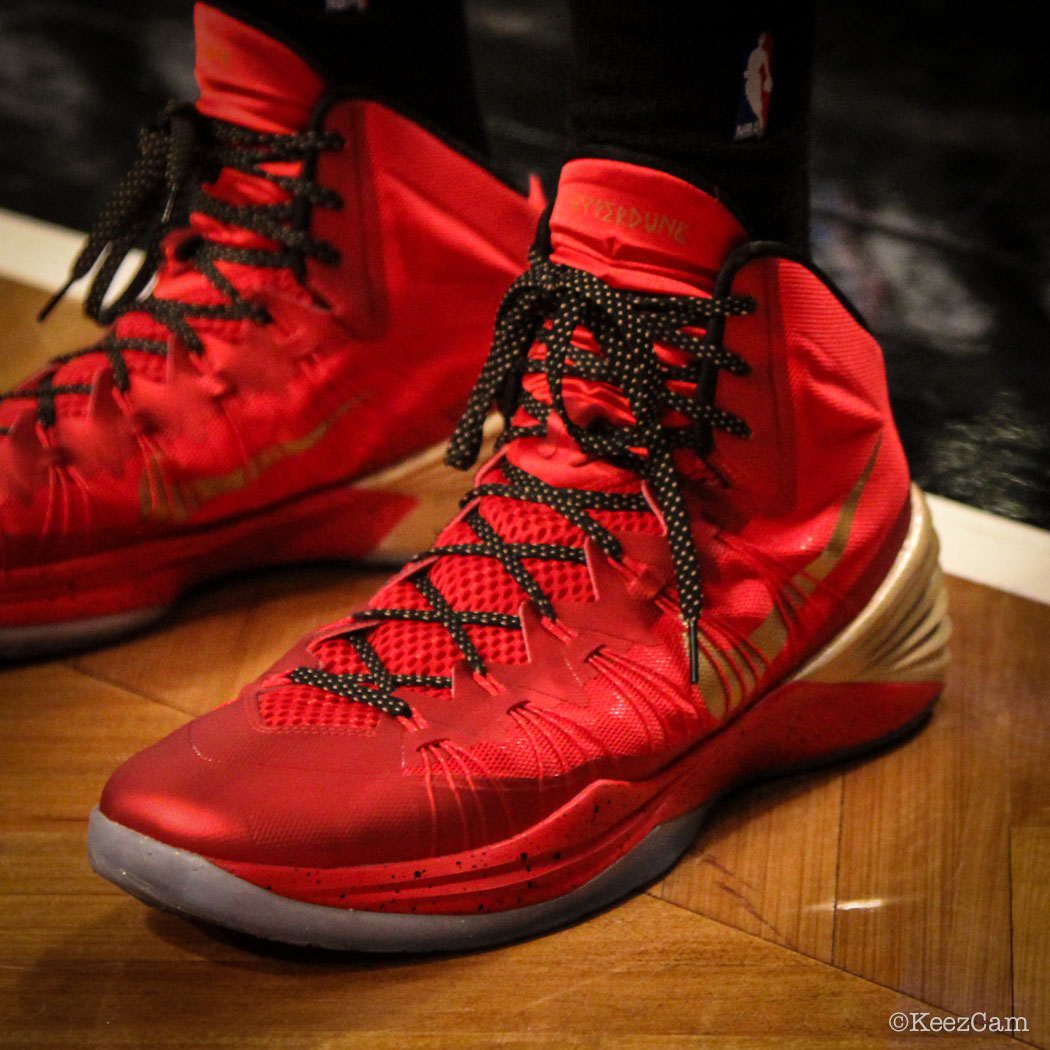 Rashard Lewis aka Sweet Lew // Nike Hyperdunk 2013 PE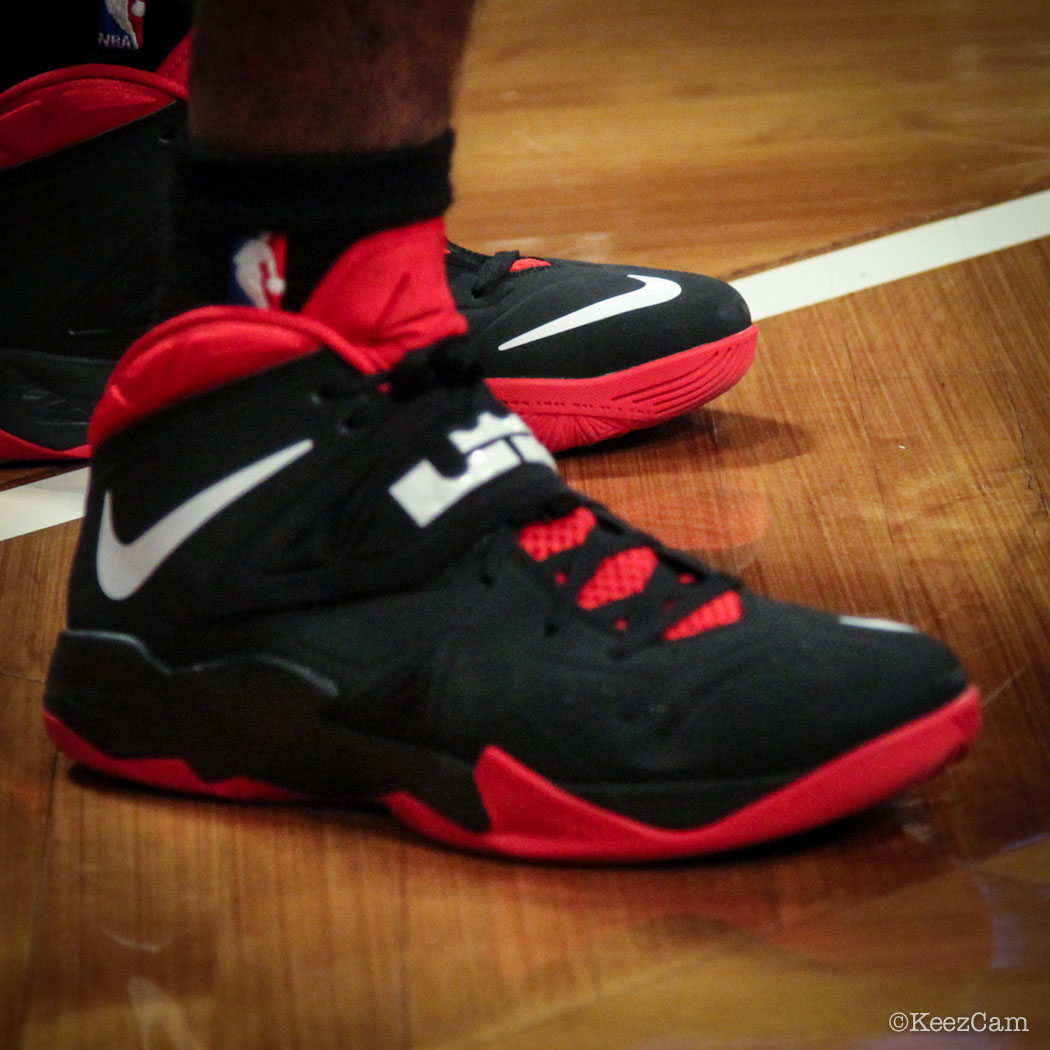 Norris Cole aka Cole Train // Nike Zoom Soldier 7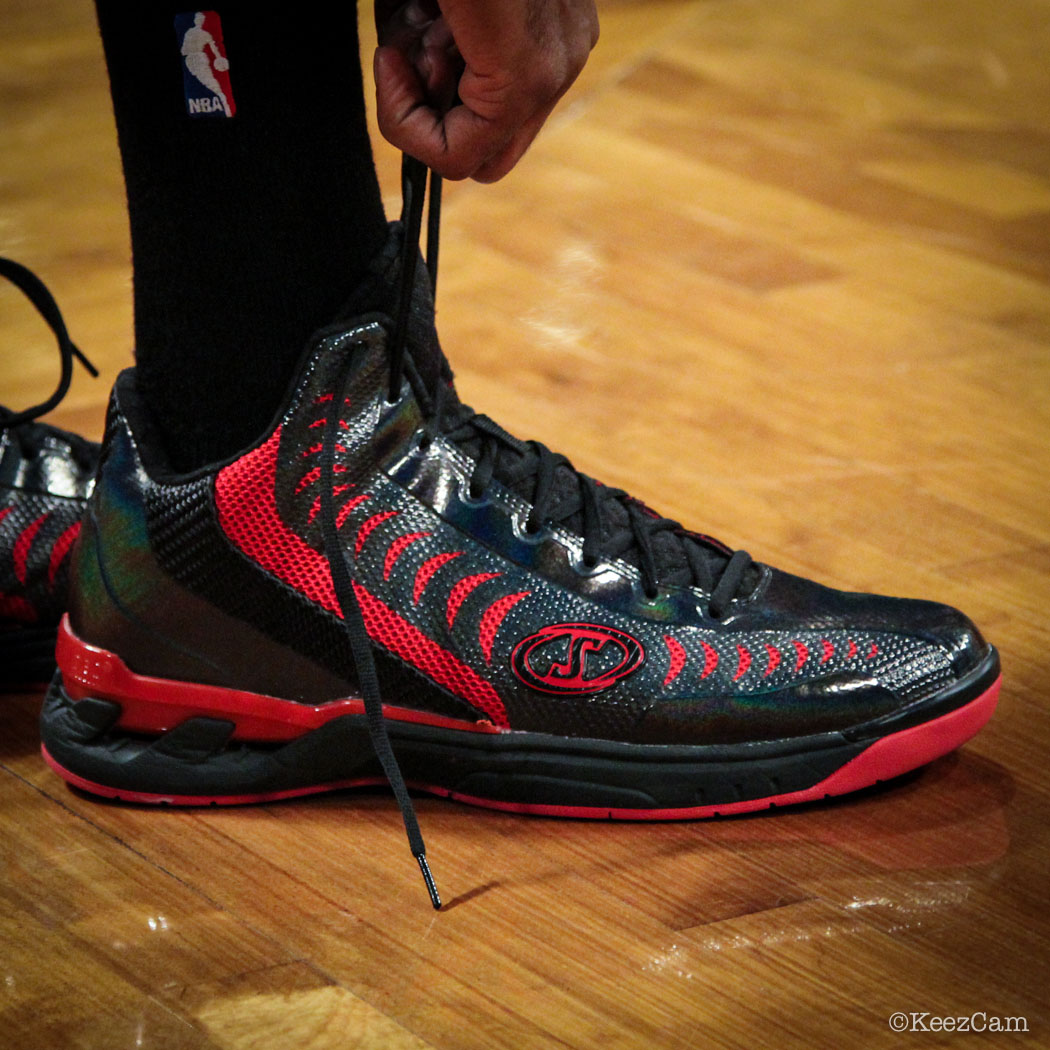 Mario Chalmers aka Rio // Spalding Threat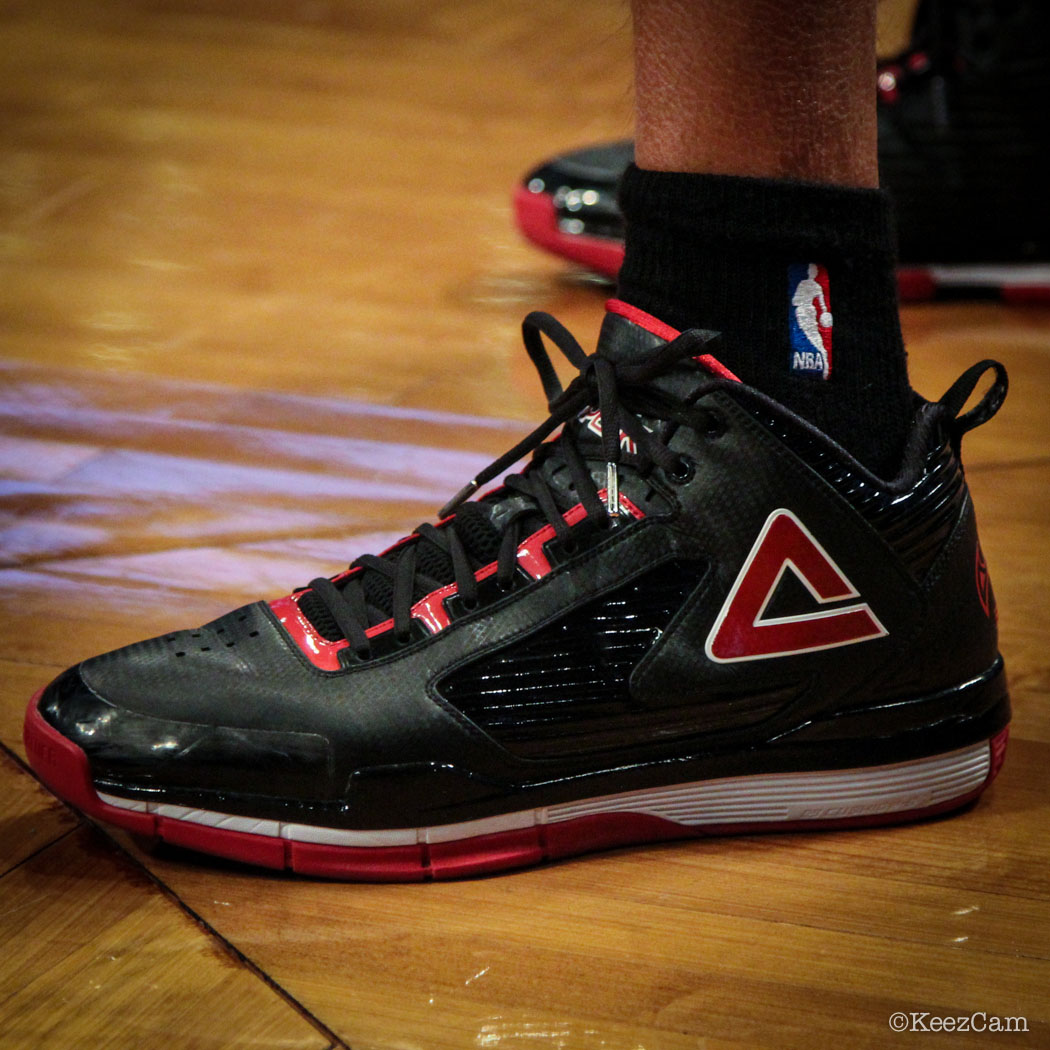 Shane Battier aka Battle // PEAK Battier 8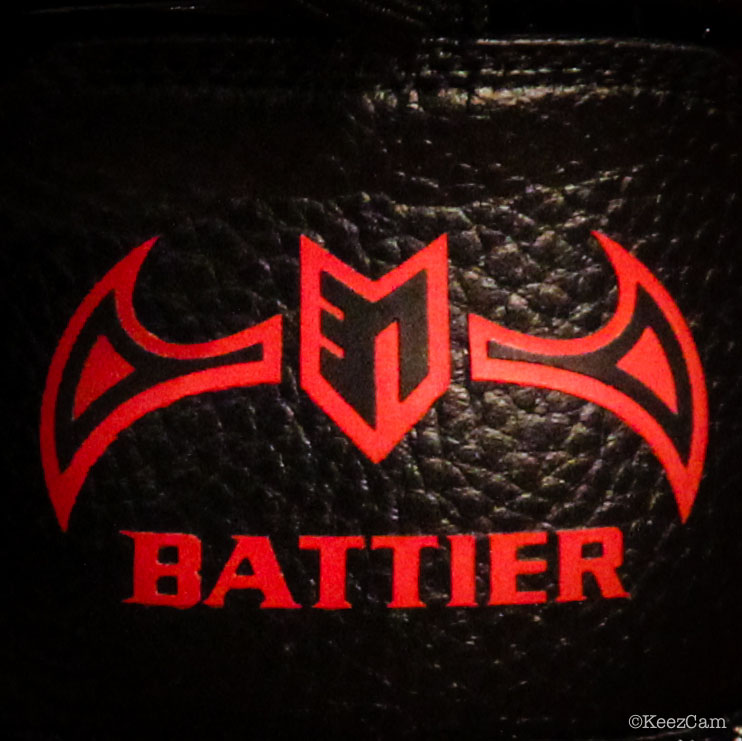 Shane Battier aka Battle // PEAK Battier 8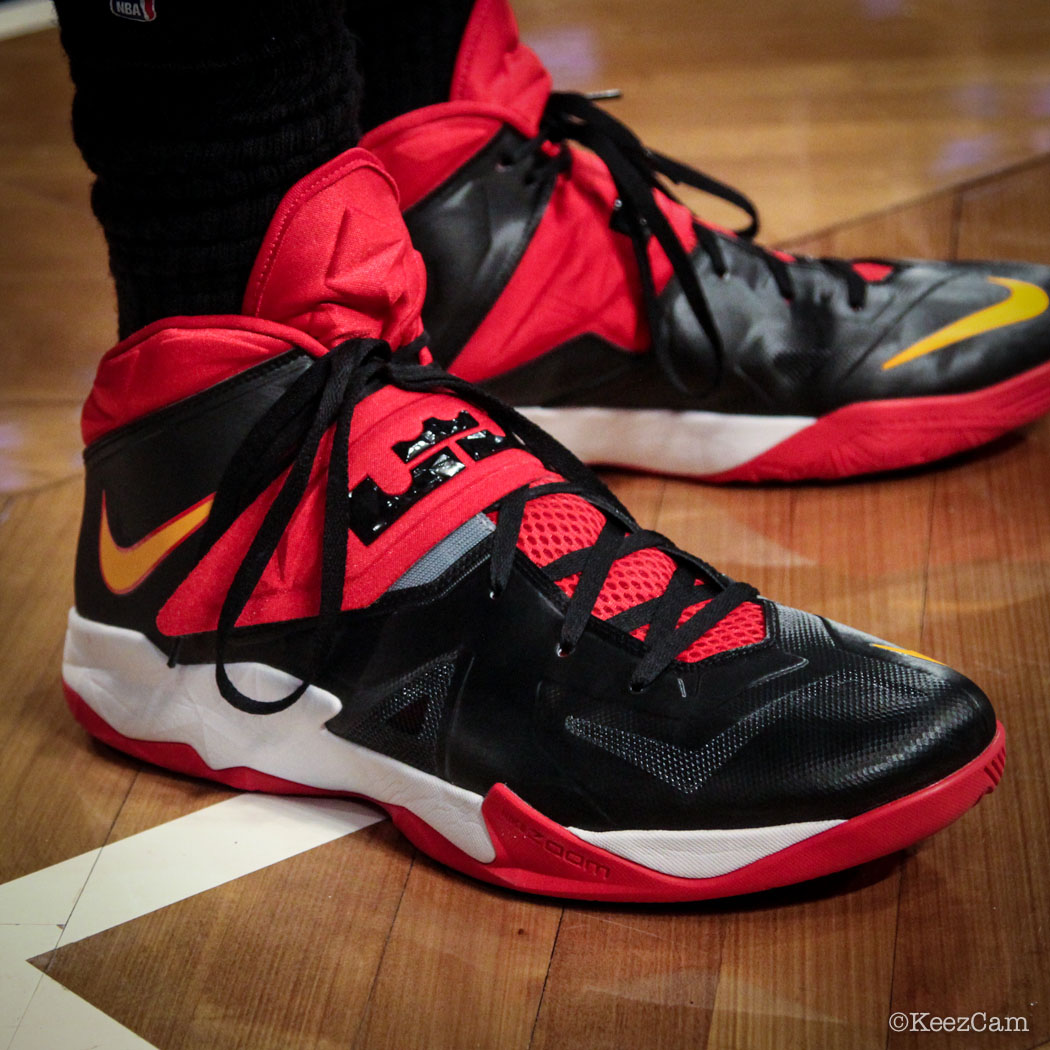 Michael Beasley aka B Easy // Nike Zoom Soldier 7 PE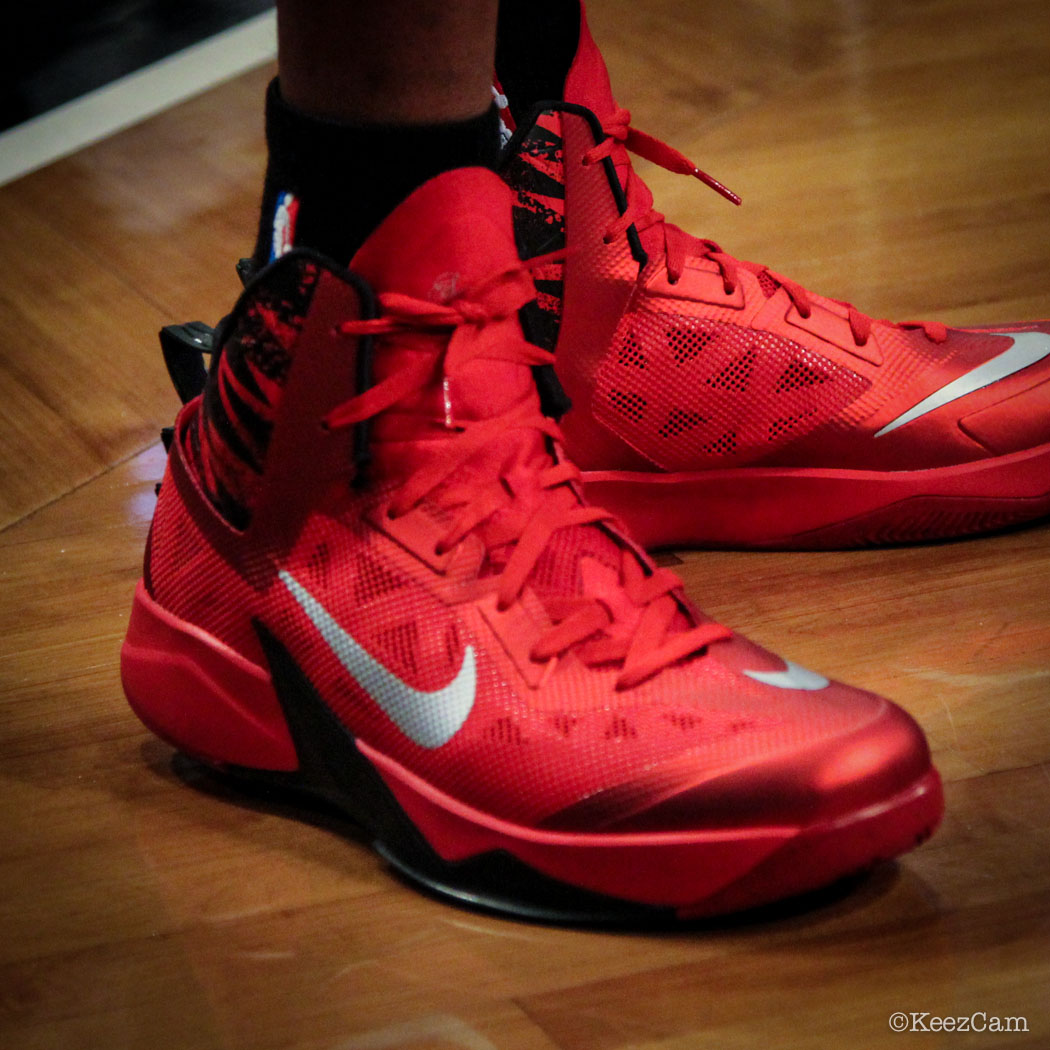 James Jones aka JJ // Nike Zoom Hyperfuse 2013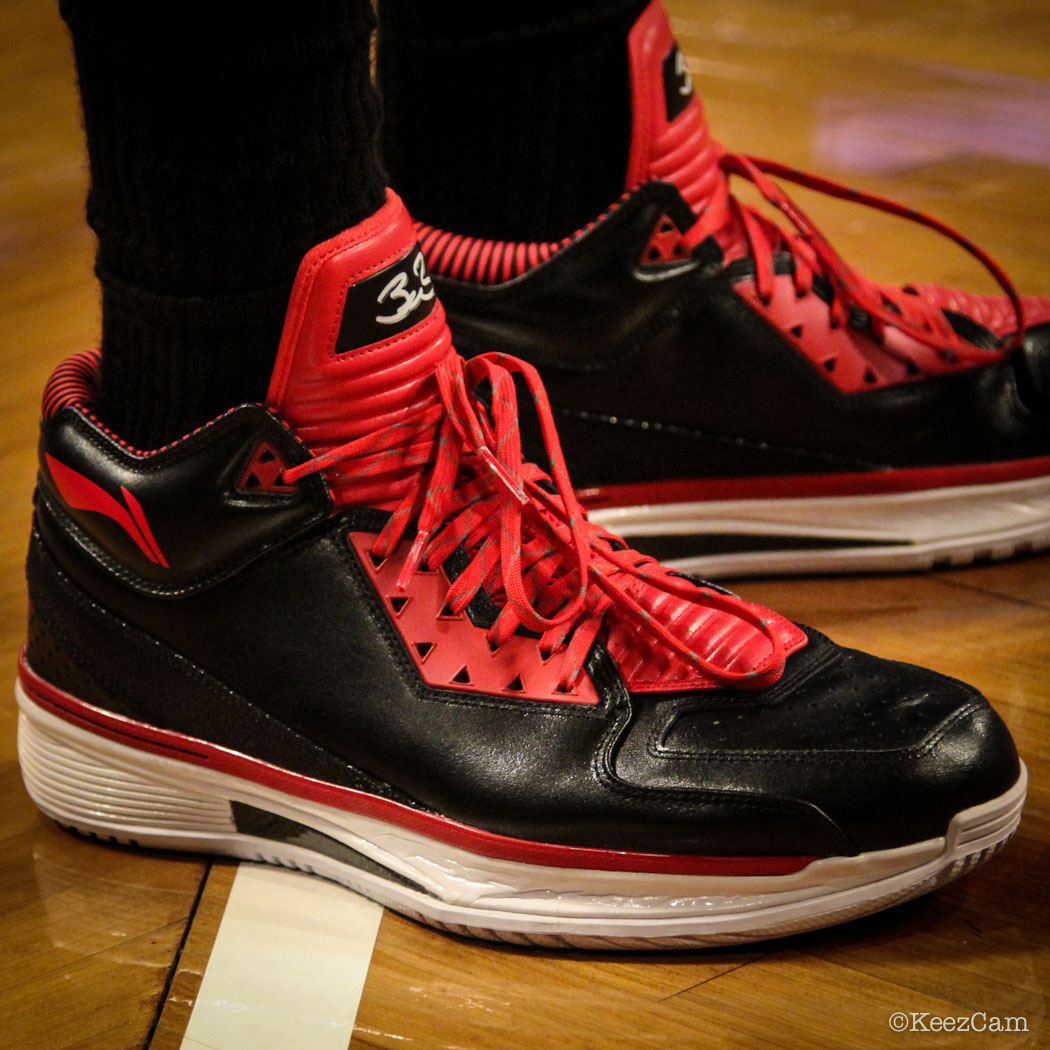 Udonis Haslem aka UD // Li-Ning Way of Wade 2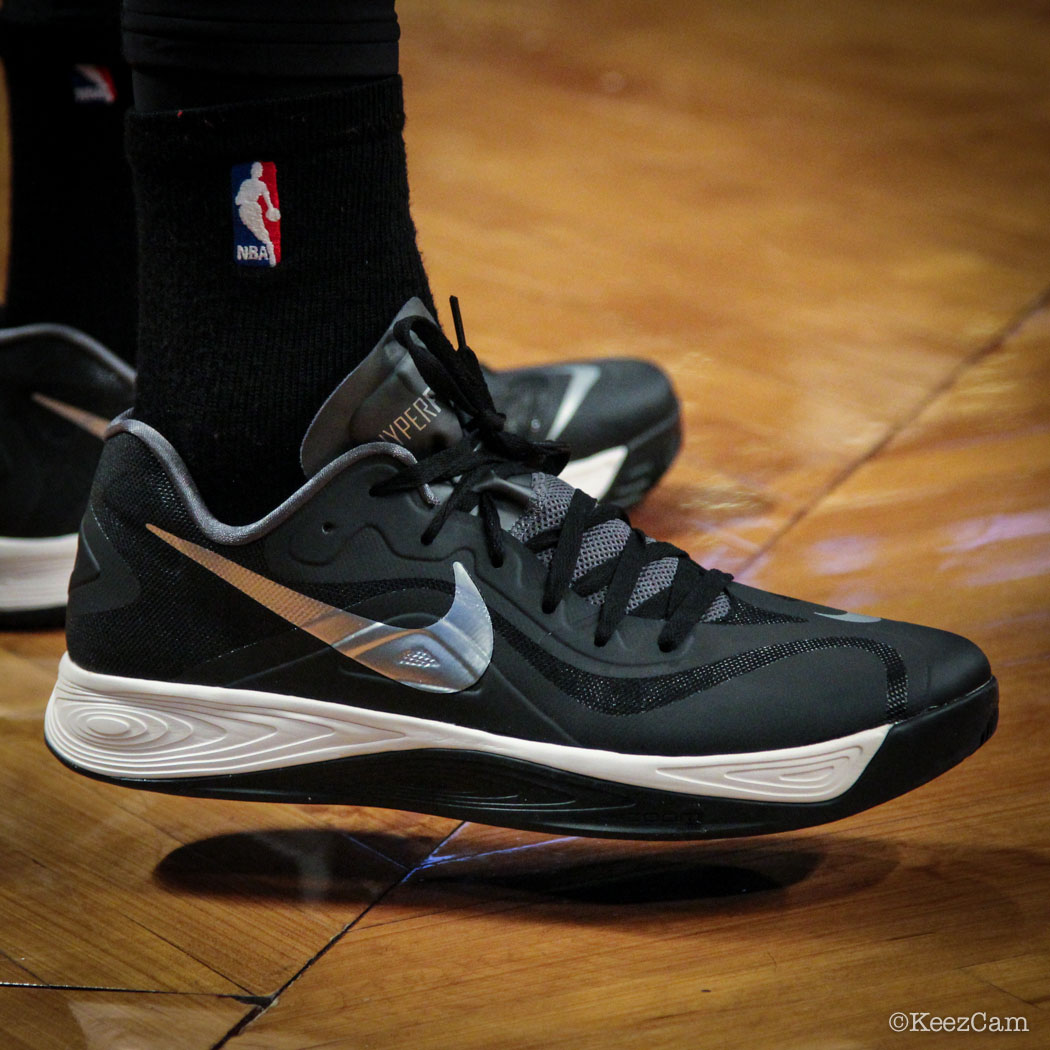 Andray Blatche aka Dray Live // Nike Zoom Hyperfuse 2012 Low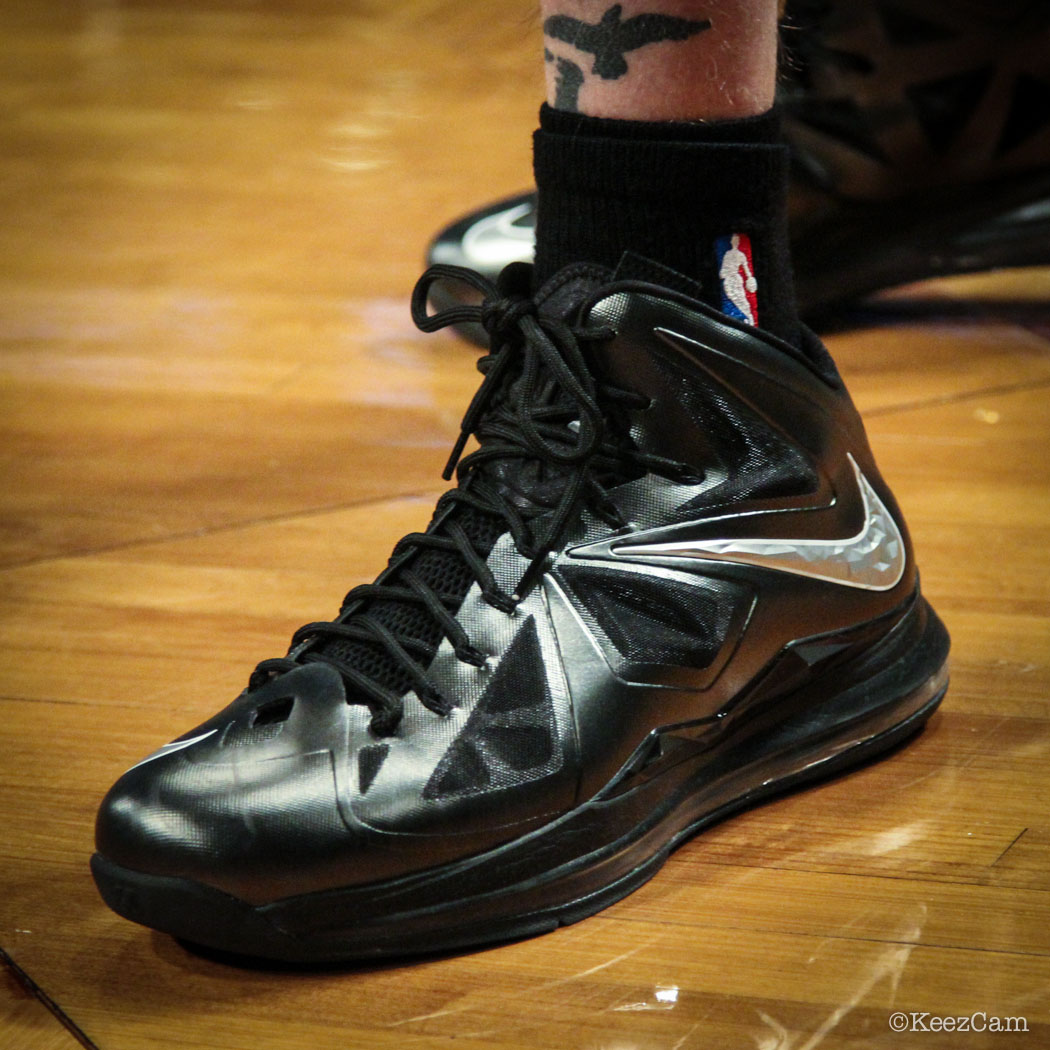 Chris Anderson aka Birdman // Nike LeBron 10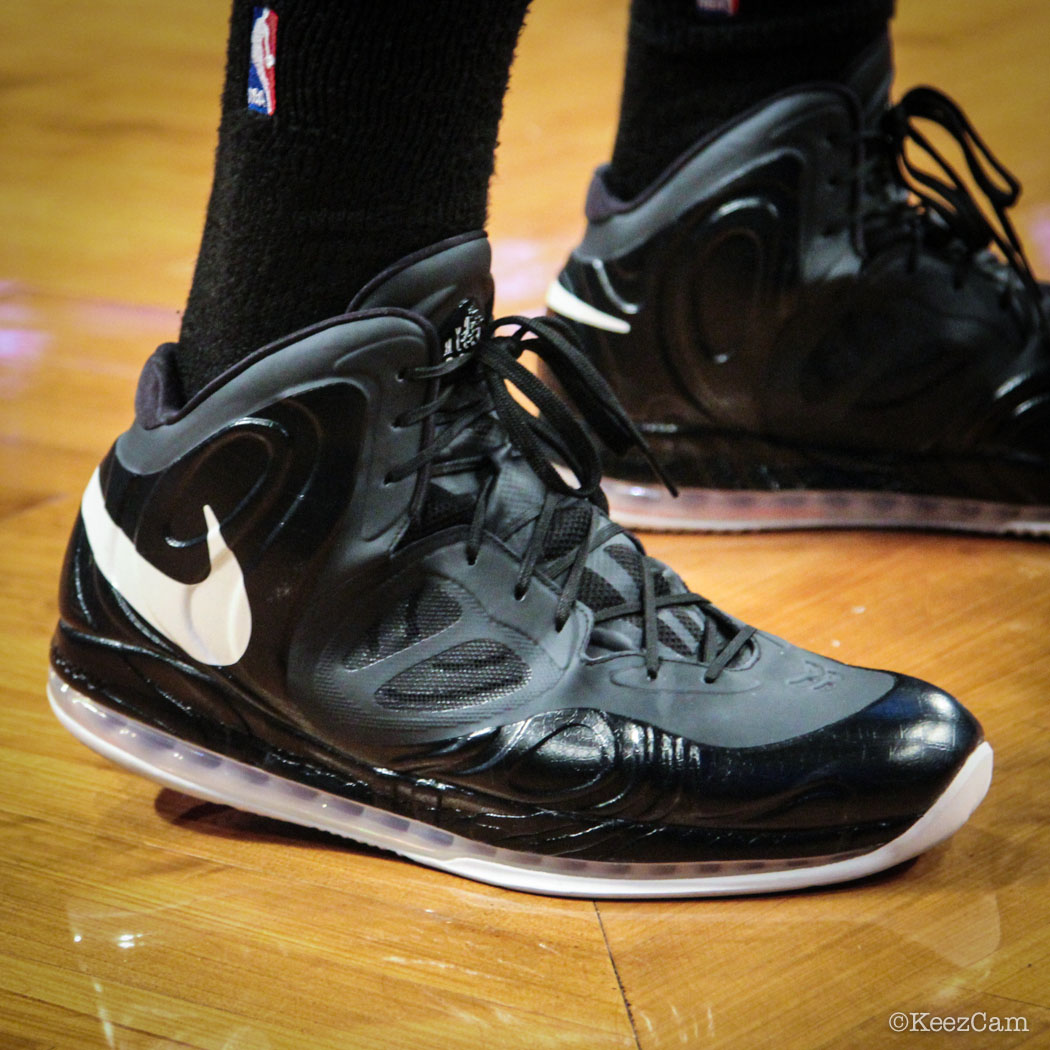 Joel Anthony aka Doc // Nike Air Max Hyperposite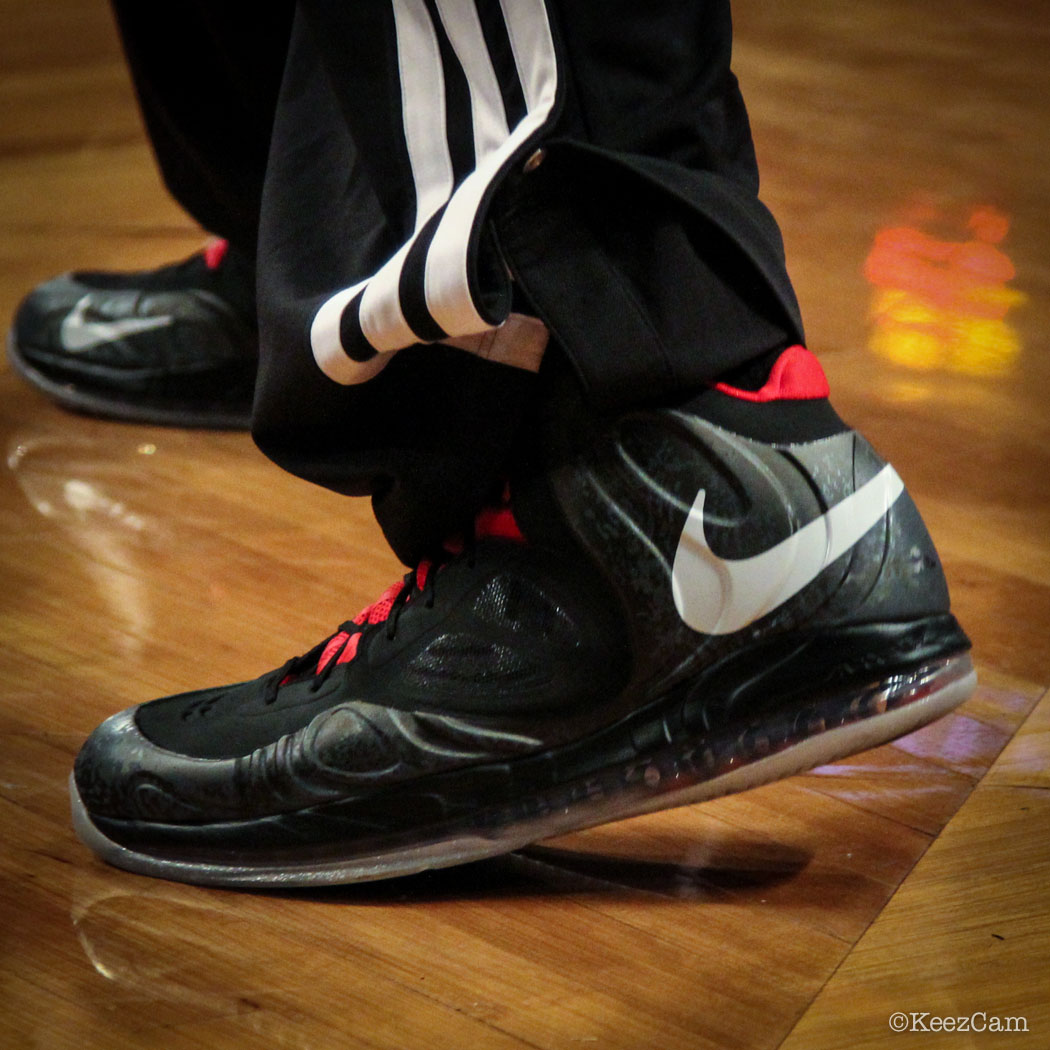 Chris Bosh aka CB // Nike Air Max Hyperposite PE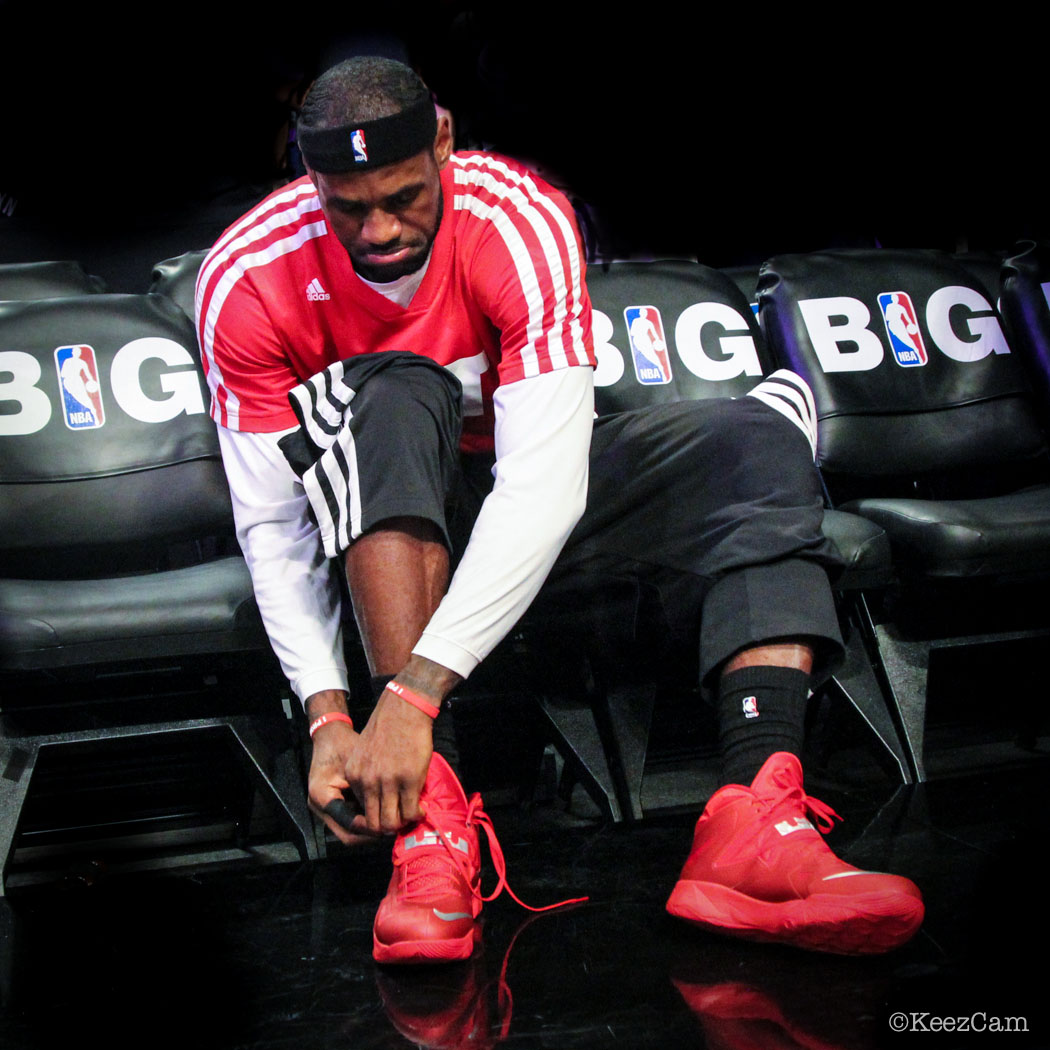 LeBron James aka King James // Nike Zoom Soldier 7 PE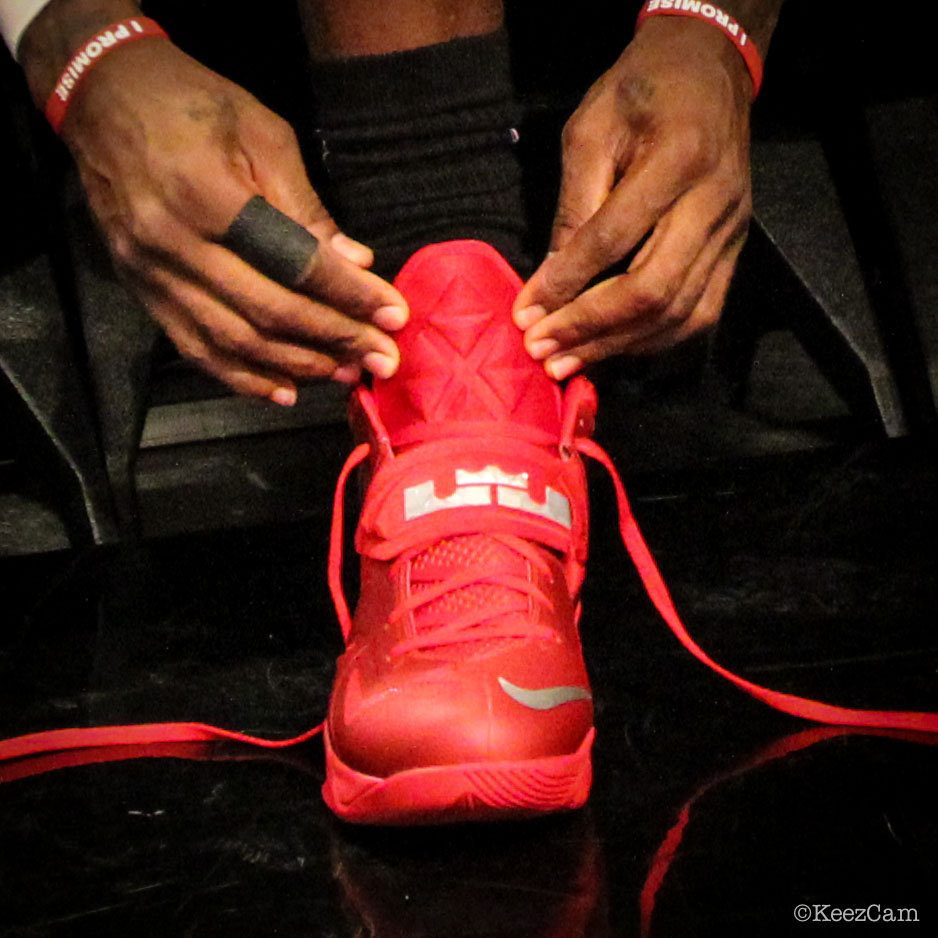 LeBron James aka King James // Nike Zoom Soldier 7 PE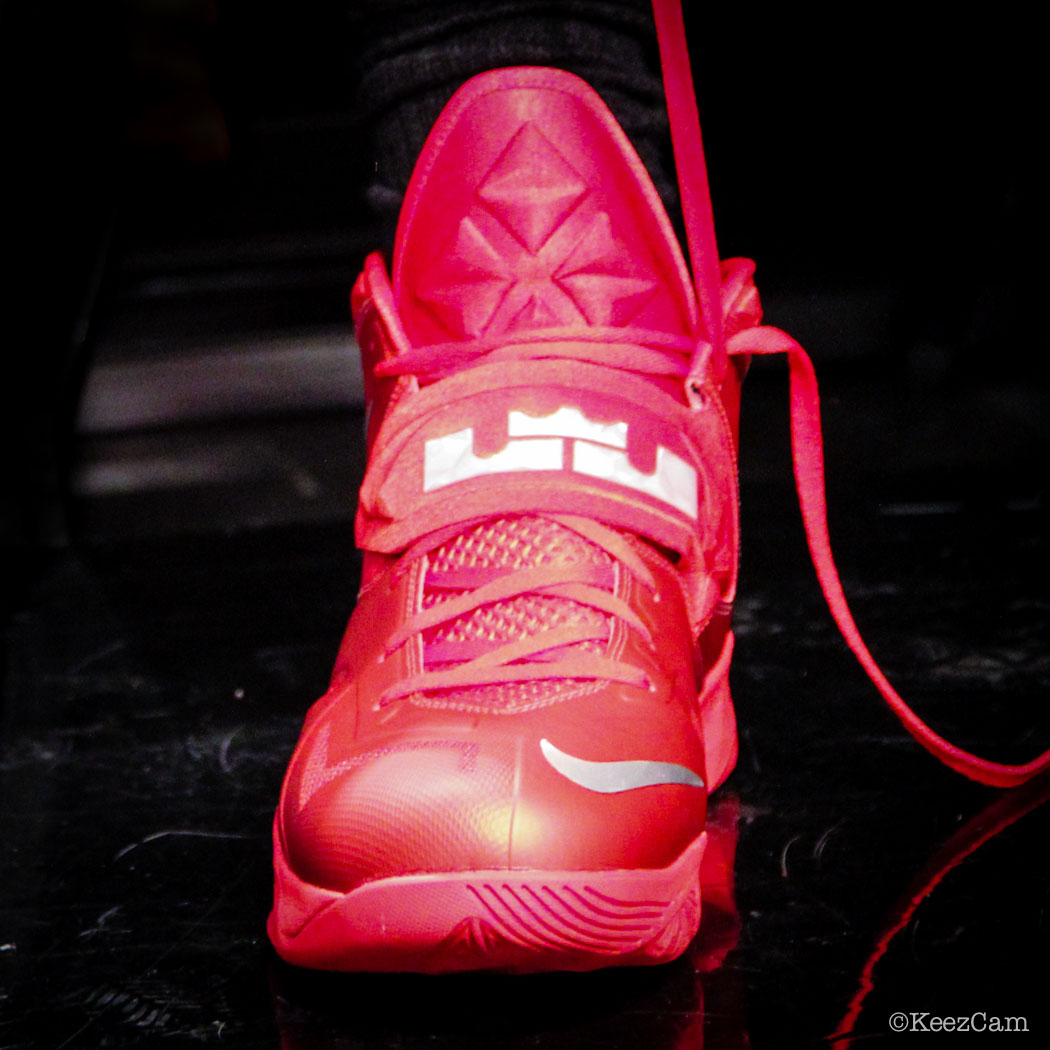 LeBron James aka King James // Nike Zoom Soldier 7 PE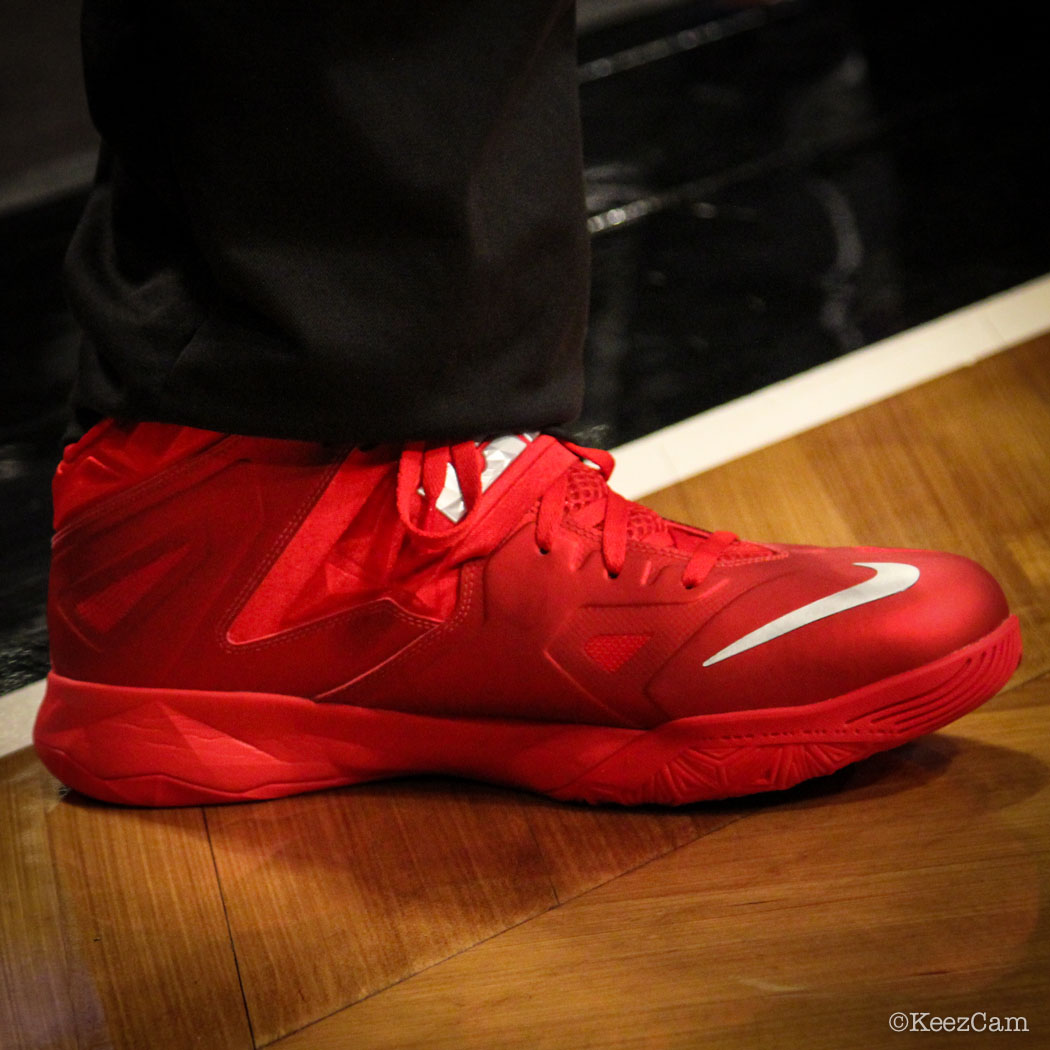 LeBron James aka King James // Nike Zoom Soldier 7 PE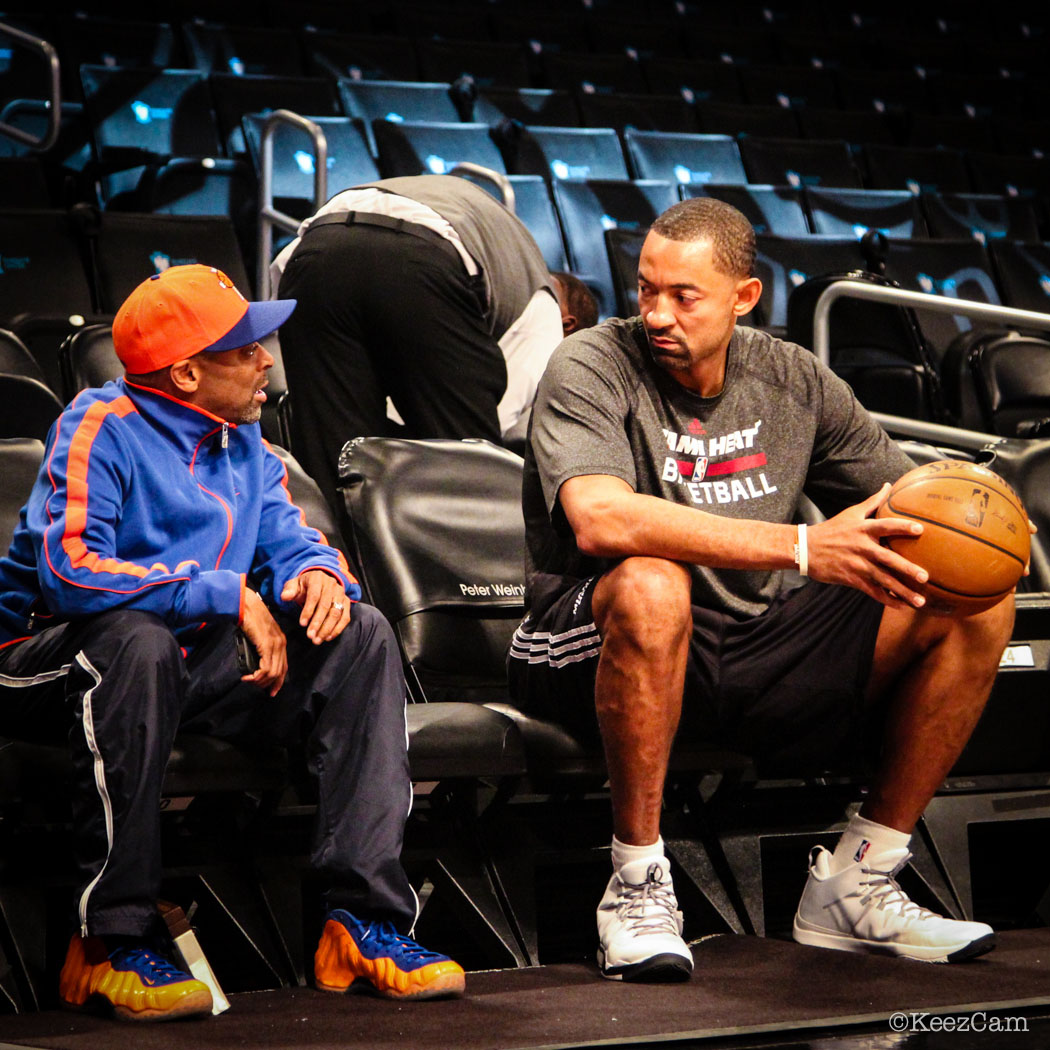 Spike Lee // Nike Air Foamposite One 'Knicks'