words // Luis Sanchez
Our Sole Decade celebration rolls on with a look at the ten best sneakers released in 2006.
Looking back on 2006 and the year that it was when it came to sneakers, it was really a unique 12 months when compared to both the previous and following years. Bape was still doing it big with the classic Bapesta and the introduction of the Air bag-equipped Roadsta, while Nike Skateboarding continued to stay on top with plenty of impressive releases to follow up arguably their biggest year in 2005. We saw what's now one of Supreme's most coveted collabs with SB, along with the Hawaii-inspired SB Dunk Low among many others.
The Jordan Brand had a huge year in 2006 as usual, kicking off the new year with one of the most impressive and historic two shoe packs we'll ever see released, along with a now classic hybrid celebrating the long history of the brand's relationship with Spike Lee.
Enjoy a look at SC's top ten shoes of 2006 below, and be sure to hit the comment section to share your 2006 sneaker memories and favorite releases at the time.
10. A Bathing Ape Bapesta
While still extremely popular in the years leading up, 2006 was really when Bape took off at a mainstream level with the Bapesta. 2006 also saw Bape introduce the all new Roadsta model to coincide with Pharrell's 'In my Mind' album, as well as a collection Marvel Comics Bapestas that came complete with action figure-inspired packaging.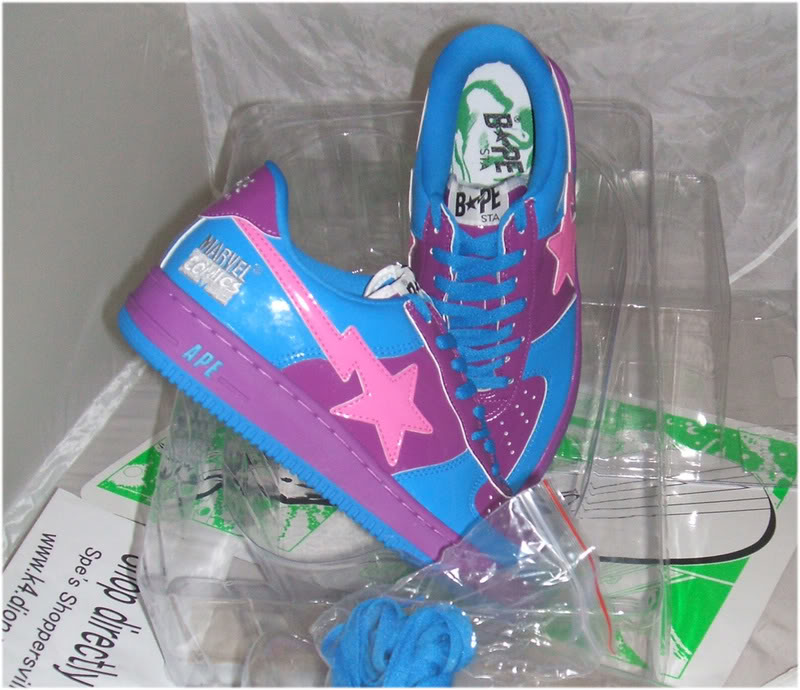 9. 'Hawaii' Nike SB Dunk Low Pro
One of Nike Skateboarding's best this year arrived in the form of the 'Hawaii' Nike SB Dunk Low. The premium take on the SB Dunk was released in limited numbers, and sported a design inspired by the volcanoes that cover the islands of Hawaii.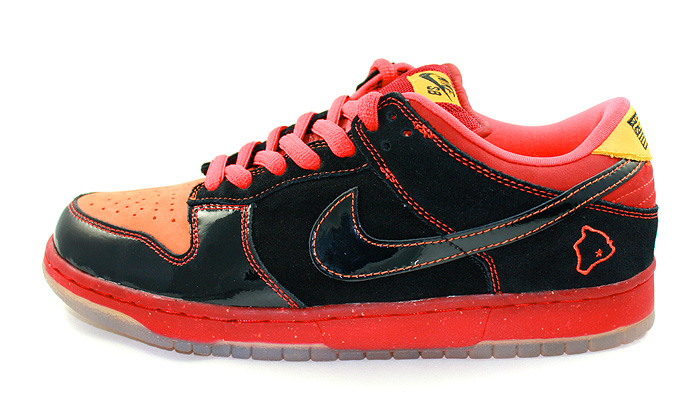 8. Nike Air Force 1 Low - Invisible Woman
Following the release of the ESPO x Nike Air Force II back in 2003, sneaker heads longed for another 'Invisible' release. Answering their prayers, Nike Sportswear introduced the 'Invisible Women Air Force 1 Low in colorways for both men and the ladies, and had everyone doing just about anything to get their hands on a pair.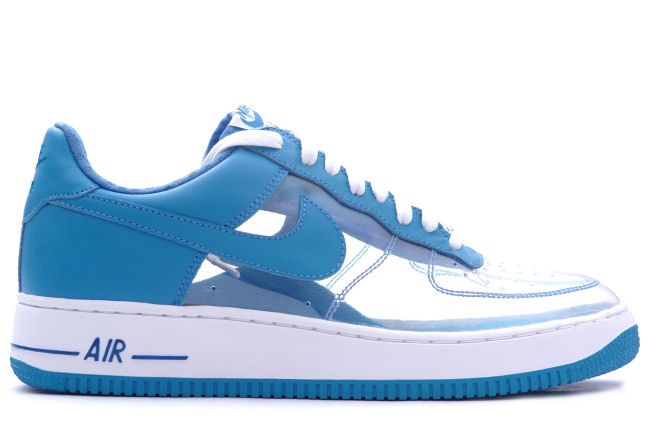 7. Stash x Nike Air Max 95 + Air Force 1 Low Inside Out
Looking back on Nike's collaborations from the early to mid 2000's, few were bigger than when Stash did his thing over the Air Force 1 Low and Air Max 95. The NYC native hit both of Nike's classic models with his signature combination of blue hues for one of the most appealing collaborations of 2006.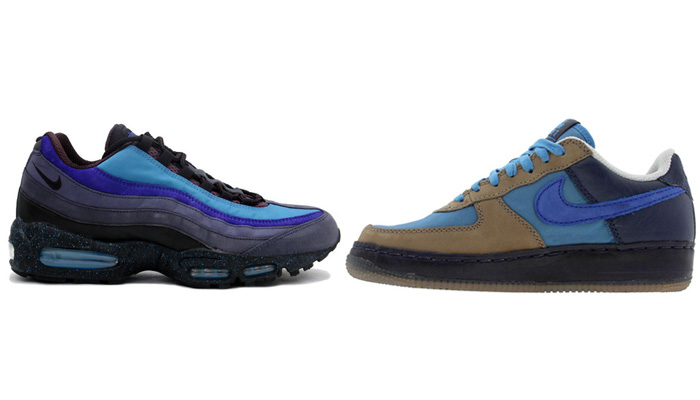 6. Barry McGee x HUF x adidas "Ray Fong"
HUF and adidas came together with Barry McGee in 2006 for what turned out to be one of the most controversial footwear collabs in recent time. The SF graffiti artist hit his adidas design with an image of a character created by McGee known as Ray Fong, and was argued to be racist by many. McGee's character seen on the tongue was actually a direct depiction of himself as a child.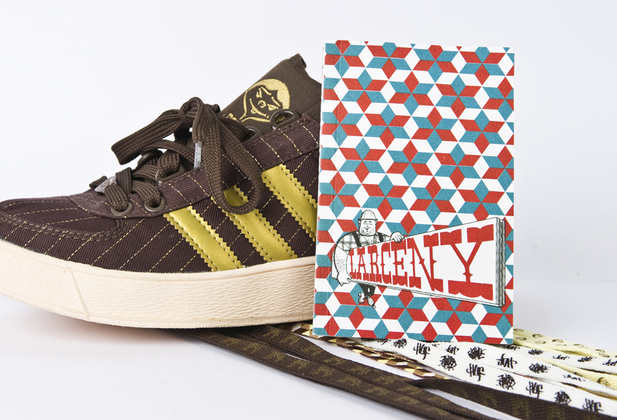 5. Jordan Spiz'ike
2006 saw the Jordan Brand celebrate their long relationship with Spike Lee, who was most notably known as Mars Blackmon in some of the brand's most iconic commercials throughout the late '80s and early '90s. The now classic hybrid borrowed design elements from all the models endorsed by Mars Blackmon, including the Air Jordan III, IV, V, VI, IX and Air Jordan XX.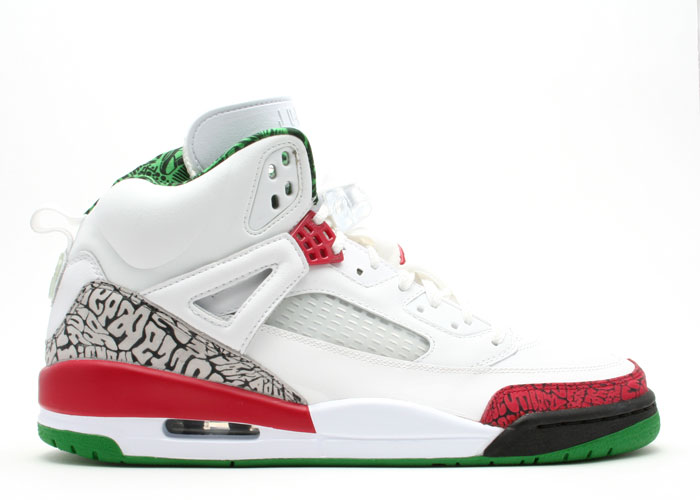 4. Supreme x Nike SB Blazer
Easily the best collaboration of 2006 arrived in the form of the Supreme x Nike SB Blazer. Supreme designed 3 styles, each featuring designs inspired by flashy '80s fashion with a Gucci-inspired heel tab, quilted leather uppers and python skin Swoosh logos.

3. Nike Zoom Kobe I
While the Zoom Huarache 2K4 was originally intended to be Kobe's debut signature shoe with the Swoosh, it wasn't until 2006 that the Zoom Kobe collection was introduced. Most notably known as the shoe rocked by Kobe when he dropped 81 on the Raptors, the Ken Link-designed Zoom Kobe I was released throughout 2006 in several colorways such as the pair pictured below celebrate Bryant's historic feat.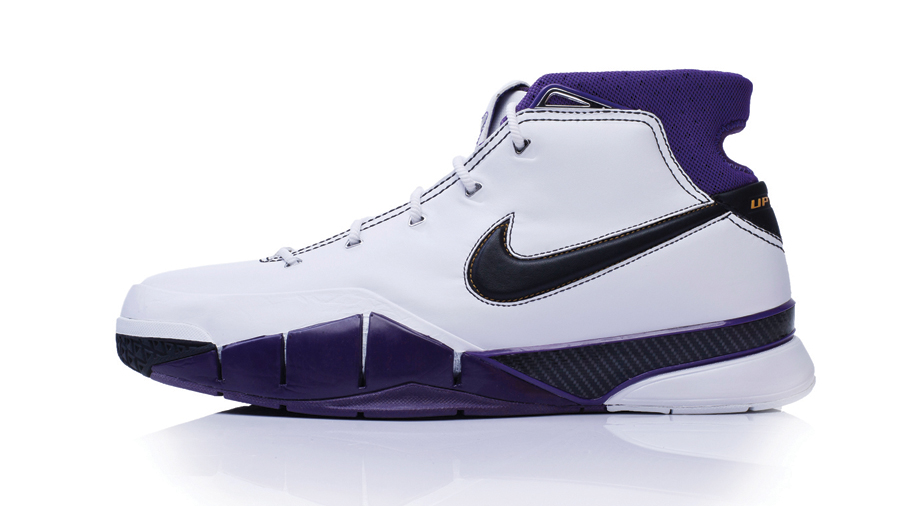 2. Nike Zoom LeBron IV
Ken Link also helped make 2006 a memorable year with the Zoom LeBron IV worn by LeBron as he eventually led the Cavs to their first ever NBA Finals appearance during the '06-'07 season. The Zoom LeBron IV featured a full Foamposite build, and was the most popular signature LeBron yet at the time. Nike Basketball released the Zoom LeBron IV in a number of appealing color schemes, including a graffiti-covered pair inspired by New York City and Royal Blue/Orange combo to match the Cavs' Hardwood Classics uniforms.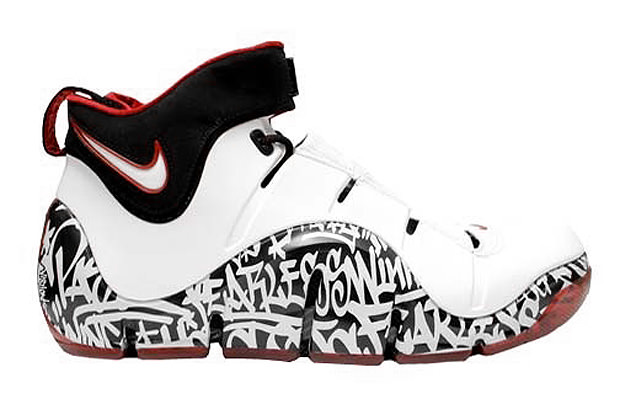 1. Air Jordan - Defining Moments Pack
By far the most coveted release of 2006 came early on in January with the Defining Moments pack by the Jordan Brand. Celebrating the start of each of MJ's three-peats with the Bulls, the Jordan Brand dressed the Air Jordan VI and Air Jordan XI in luxurious gold-accented color schemes. Nearly eight years later, both shoes released in the Defining Moments pack remain as some of the most sought after retro Air Jordans released.