words // Zack Schlemmer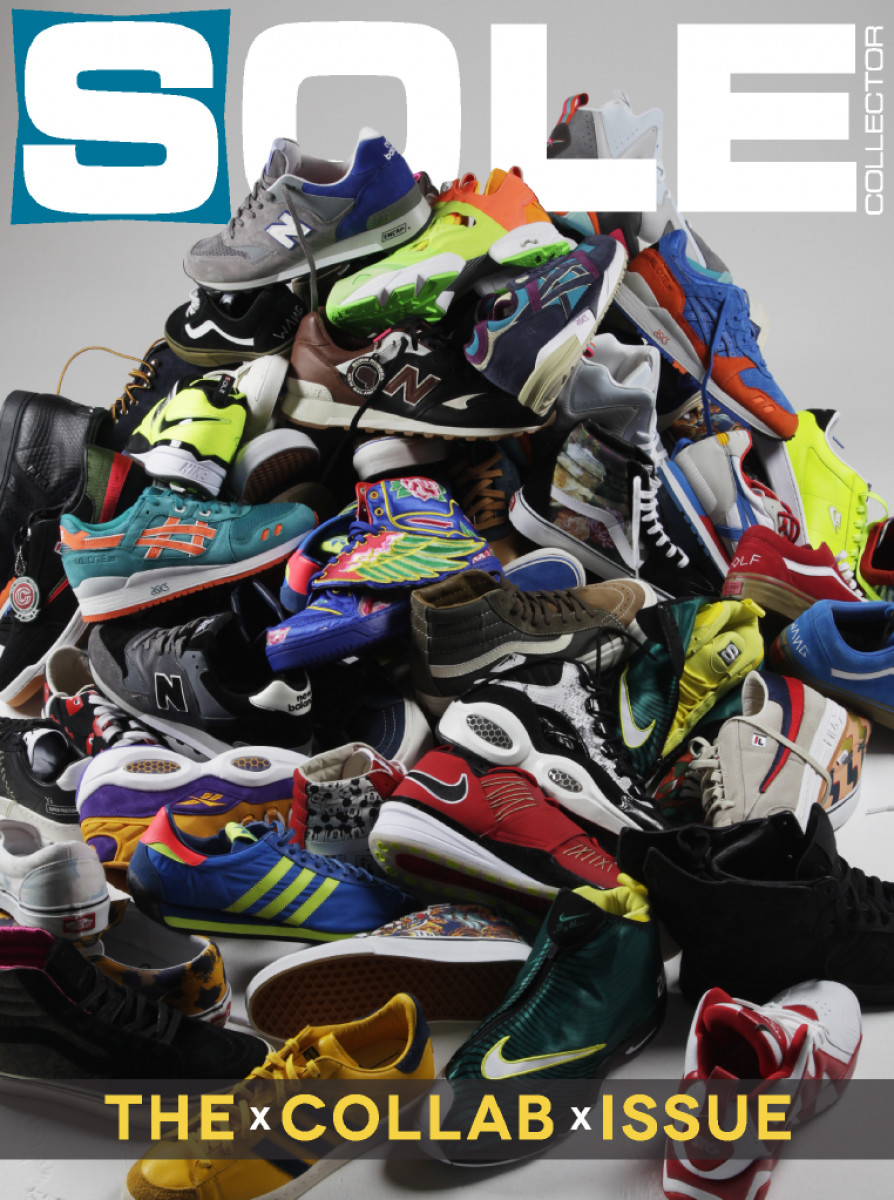 In the pages of sneaker history, the year 2013 will surely go down as the "Year of Collaborations." More than ever before, collaborations seemed to dominate sneaker hype throughout the year. Look at anybody's top 10 list of sneakers from 2013, and you'll see at least a couple collab shoes on 99 percent of them. Think about all of the most sought-after shoes of the year, and you'll realize almost every one has an "x" separating two (or more) brands within the name of the shoe. The collab is bigger than ever, and it looks as if it's here to stay.
atmos. BAIT. Concepts. KITH. Packer Shoes. size? Sneakersnstuff. Supreme. … The list keeps going of sneaker boutiques around the globe that had a monster year by teaming up with footwear brands on some of the freshest looks and highest-quality versions of their silhouettes ever produced. With all of these new joint efforts in the sneaker world, we felt it was important to recognize some of the brands, boutiques and individuals that made it all happen.

Of course, we couldn't get ahold of every collab shoe released in 2013 – that would be quite a task – but we did our best to pile up as many as we could for the cover, emphasizing the sheer amount of collabs on the market over this past year. In this issue you'll get some insider information from a few of the shops on how they connected up with sneaker brands and what their collaborative shoes mean to them. Will 2014 see as many great collabs as 2013? We'll have to wait and find out. Until then, enjoy this review of 2013: The Year of the Collab.
The Sole Collector Collab Issue can be downloaded in the iTunes App Store HERE.
THE TOP 50 COLLABORATIONS OF 2013 | We rank the 50 best collaborative sneakers of 2013.
FOCUS: ARTIST SN'EADS x REEBOK | SN'EADS Creator Tyree Dillihay gives us the inside scoop on his recent work with Reebok.
SOLE COLLECTOR x NIKE ZOOM GLOVE | The story behind our collaborative effort with Nike Sportswear on the "Sonic Wave" Zoom Glove.
CONCEPTS | A review of the monster year of collabs from Boston's Concepts.
BAIT X ASICS | Shop owner Eric Cheng discusses BAIT's work with ASICS and the philosophy behind the up-and-coming sneaker boutique.
SNEAKERSNSTUFF X REEBOK | SNS co-owner Erik Fagerlind talks about the monumental feat of releasing one Reebok Classic collab shoe every month in 2013.
VANS x WTAPS | Find out all of the details on the latest finely crafted collection from WTAPS and Vans.
SHOWCASE: VANS COLLABS | A gallery of some of our favorite Vans collabs from 2013.
COLLABORATION GALLERY | A look at every collab shoe of 2013 that we could get our hands on.