words // Nick DePaula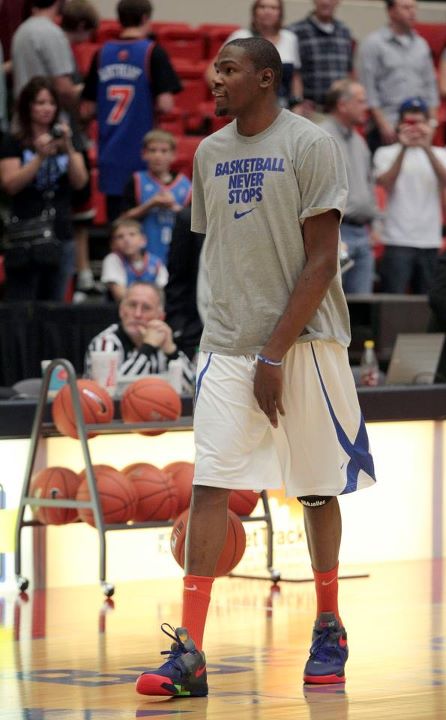 Just as the NBA and its player's union came to terms on a new collective bargaining agreement, saving the remaining 66 games of the 2011-2012 schedule, the season's biggest storyline had already been cemented.
Kevin Durant was a certified superstar.
After torching parks throughout the NBA's lockout, dropping 66 at Rucker Park, relentless buckets at his hometown Barry Farms courts in DC and even a 50-piece across the country in Long Beach, Durant was officially on the map as one of the league's biggest stars.
KD was everywhere when the league was nowhere to be found, and for the first time, his newest signature sneaker was exploding onto the scene as well. Designed by Nike Basketball Design Director Leo Chang, the Zoom KD IV introduced a new strap system, kept Zoom Air in the forefoot and was yet again a low-top.
"We decided to go a little bit lower [than the III], and he liked it," says Chang. "He loves his shoes to be light and tight. That was definitely something he wanted to continue."
The subsequent lockout-themed "Weatherman" edition of the IV, along with the instant-classic "NERF" theme, stole the show that winter as hoops was back for good.
Check out one of Leo's initial rough sketches below of the Zoom KD IV, and stay tuned next Monday for another sneaker sketch of the week.
For more on Leo Chang's background as a designer, be sure to check out our video interview episode from our "Inside The Designer's Studio" series.