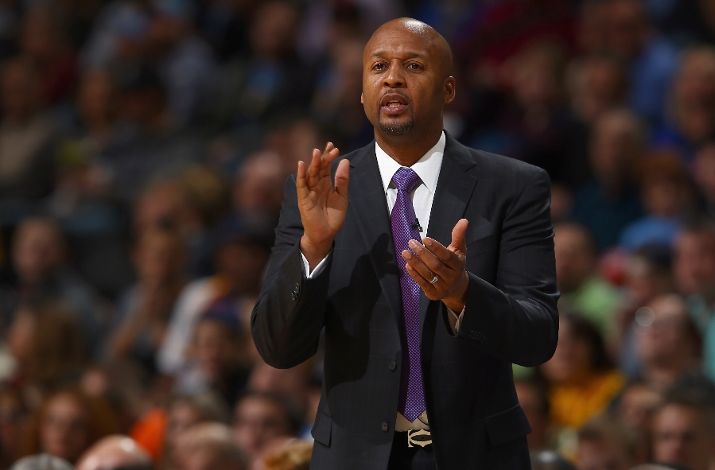 words // Zac Dubasik
Brian Shaw's name has been in the news quite a bit this past week. First, there was the public spat with Andre Miller. And then, as the Nuggets prepared to face (and defeat) the Thunder on Thursday night, the topic of his players wearing KD's signature shoes was brought up by The Denver Post.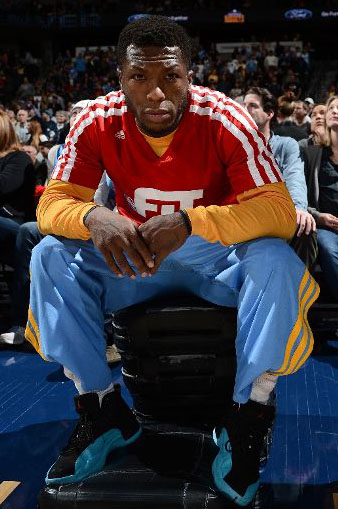 This is a topic that comes up from time to time, and everyone seems to have their own take on it. Shaw is against it. "I don't think that I would ever do it," he explained. "Not in the game you're playing against them. … I always thought that that gave, like being on the Lakers, when guys would wear Kobe's shoes when we were playing against him, he always would, in his mind feel 'I got him, because he's wearing my shoes.' So, the guys who do wear KDs, we were talking yesterday; 'Are you really going to wear these tomorrow when we play him?' So, it was a debate back-and-forth about the comfort of the shoe as opposed to what message it sends when you're wearing a guy's shoes."
Not everyone agrees with Shaw. We asked Nate Robinson for his take on it a while back. "I'm the type of guy where if I like a shoe, I'm going to wear it. I don't care if the guy is a rookie and he's got his own shoe. I'll wear the KDs if I want, and if I were playing against KD, it wouldn't be like, 'Ah, he's in the League.' Some guys are real anal about that, but not me. I'm ok with it and I'm not trippin'. As long as my team wins and I do great, then I'm good."
Nate likes wearing Jordans most of the time anyway, so it wasn't an issue for him last night, as he opted for Gamma Blue 12s. As for the rest of the team? There were no KDs to be found on court for the Nuggets. Timofey Mozgov, who often wears KD 6 iDs, even brought out a pair of Huarache 2K5s. Maybe they were afraid of catching a DNP–CD.
What about KD though? What's he think of opponents wearing his shoes? "It's flattering to me," he explained. "I don't look at it as an advantage at all. But it's moreso just cool to see a KD on another guy's shoe. I was growing up watching people wear Jordans and play in Jordans a lot. Now to have my own signature shoe and to have my peers wearing it, it's pretty fun to see."
What are your thoughts? Do you like seeing players wear the signature shoes of their opponents? Would you do it yourself?