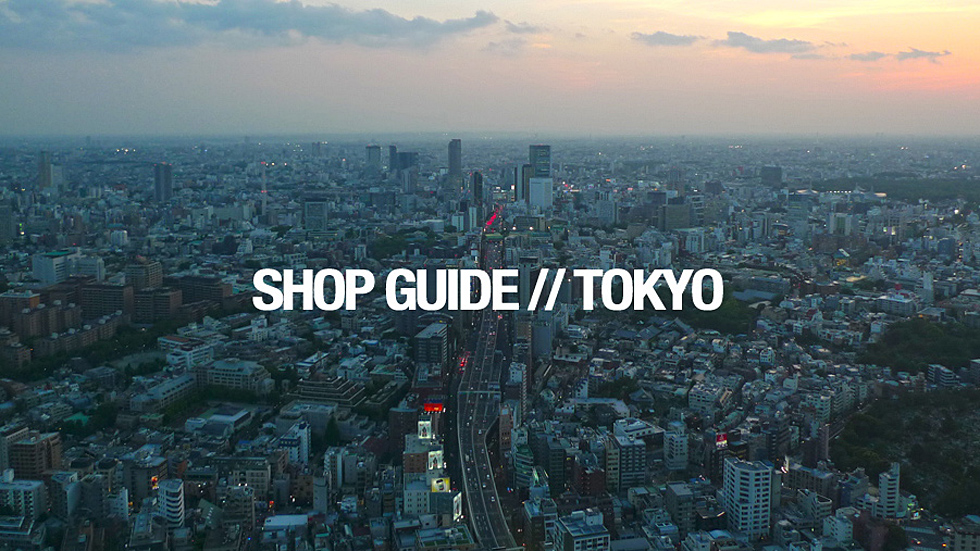 words // Brennan Hiro Williams
After showing you Harajuku's must-see shops in Part 1 of our Tokyo Shop Guide, we venture out to the city's other scattered gems, taking you from Kichijoji to Ueno with several stops in-between. We won't show you every single shop (exploration is half the fun in Tokyo), but we will put you on the right path.
Continue your Tokyo journey in Part 2 below:
K-SKIT
1F D-ASSET 1-18-1 Kichijoji Musashino-shi
Located in Tokyo's Kichijoji neighborhood, K-SKIT has become a legend among sneakerheads, carrying a mind-blowing inventory of rare finds from every major brand. The unmistakable sight of shrink-wrapped sneakers lines the walls of the shop, with the most valuable items displayed behind glass cases, blurring the lines between store and museum.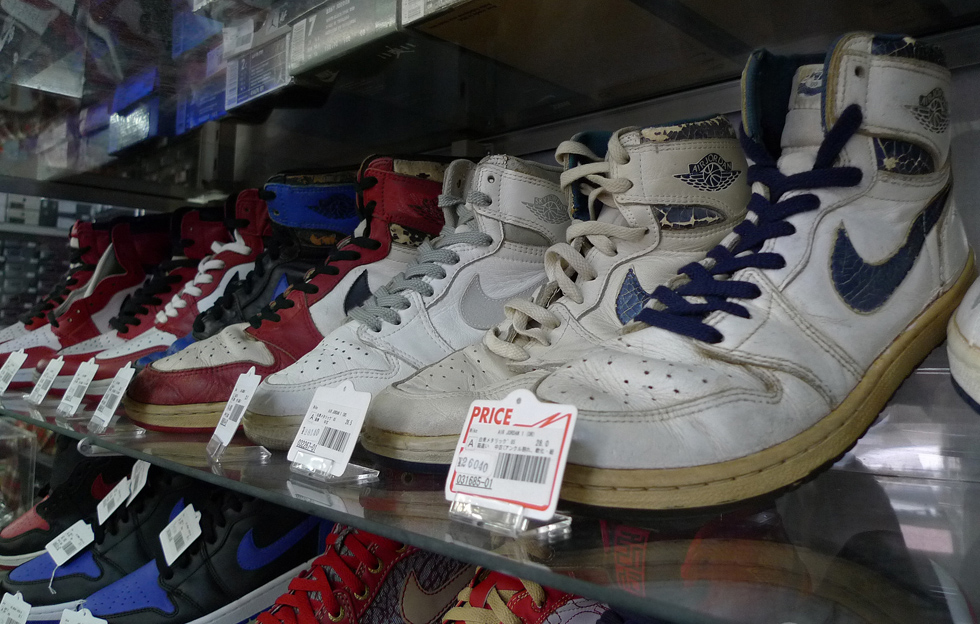 View Larger Map
Sports Lab by atmos
1F 4-1-1 Shinjuku-ku
Developed in collaboration with Nike, the Sports Lab by atmos concept shop spans over 2100 squre feet in Tokyo's busy Shinjuku ward. The shop carries a range of sneakers and sportswear products from Nike, Jordan Brand, atmos and other select Japanese labels.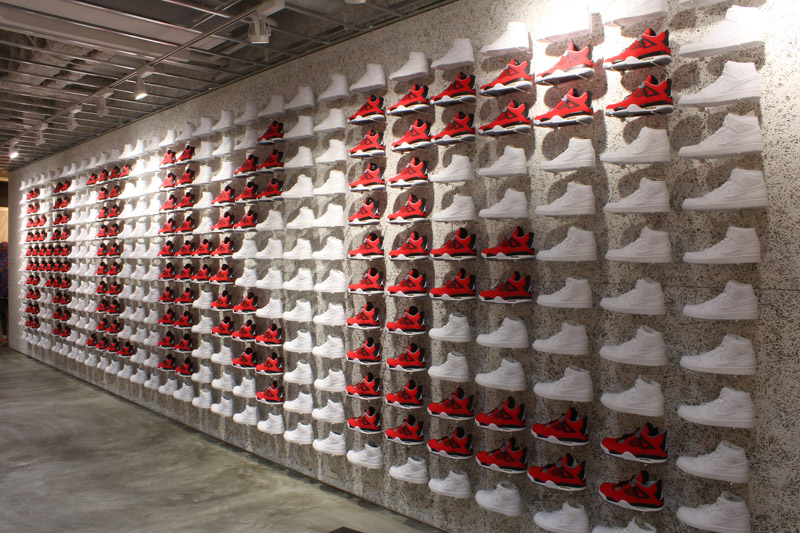 View Larger Map
Isetan Shinjuku
3-14-1 Shinjuku-ku
Opulence, they has it: The luxurious Isetan Shinjuku department store features a comprehensive list of top designers from around the globe. Those looking for premium and limited edition footwear will find products from brands like visvim, F.C.R.B. and Rick Owens, while female sneaker shoppers can check out the atmos girls 'store-within-a-store.'

View Larger Map
Heather Grey Wall
1F Imai Bldg. 5-38-8 Yoyogi Shibuya-ku
Heather Grey Wall serves as the flagship store for the products of popular Japanese designer Kazuki Kuraishi. The shop features brands closely associated with Kazuki, including CASH CA, Mark McNairy and Kazuki's ongoing collaborative line with adidas Originals.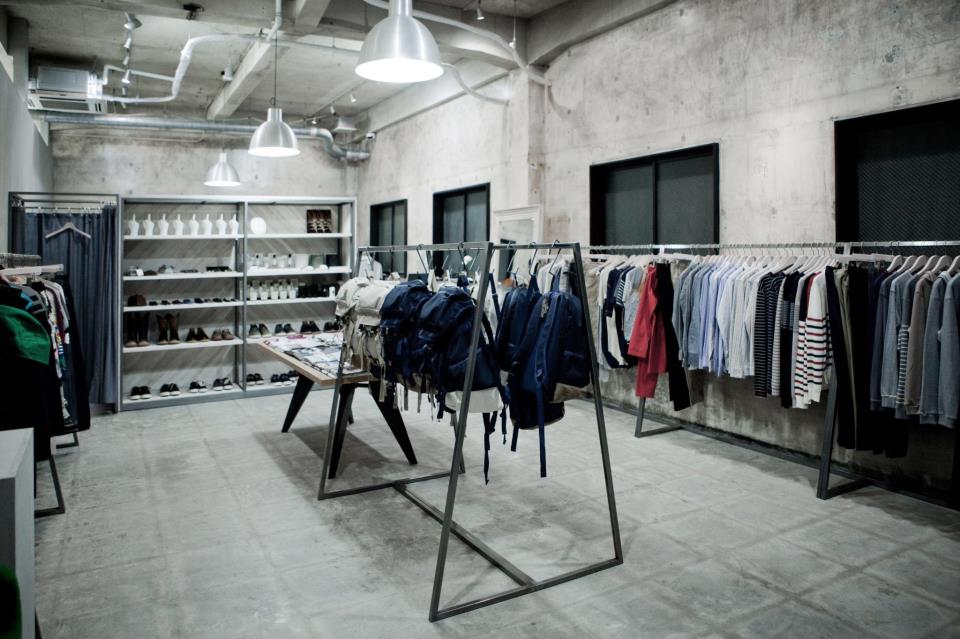 View Larger Map
BAPE Shibuya
Rise Bldg. 13-17 Udagawa-cho Shibuya-ku
While there's a few other amazing BAPE stores out there, A Bathing Ape's Shibuya location is perhaps the best place to experience the iconic Japanese streetwear brand, amplified by the neighborhood's never-ending hustle and bustle and Wonderwall's next level architectural design. Even if you left your BAPE STAs in the past decade, BAPE Shibuya is a must-see.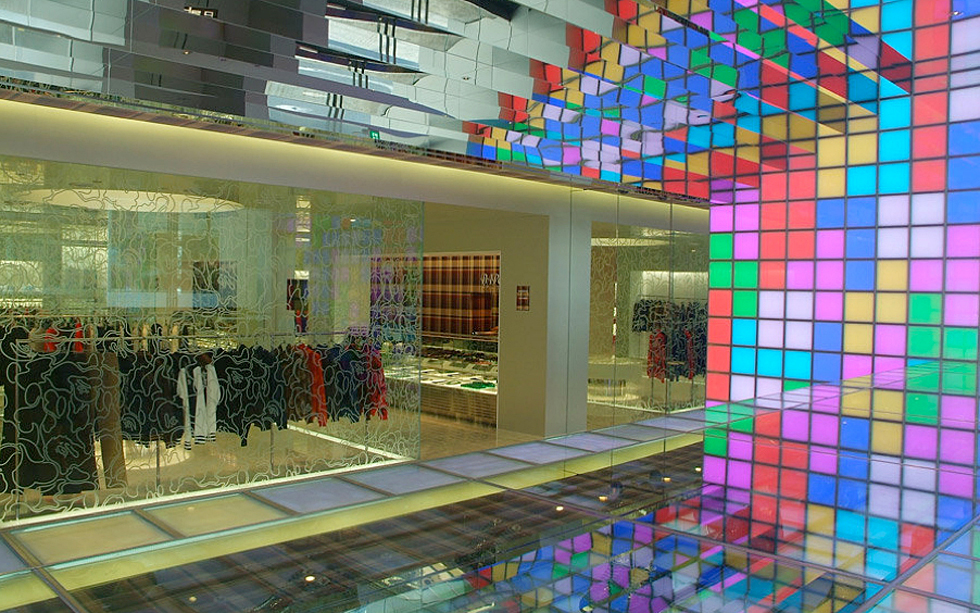 GIP Store (WTAPS)
1F Bansho Bldg. 1-9-10 Jinnan Shibuya-ku
GIP Store, home to Tetsu Nishiyama's popular WTAPS label, provides one of street fashion's most interesting retail experiences. Built as an extension of WTAPS' vintage military aesthetic, the bunker-like GIP Store exemplifies everything the brand is about: to craft with pride and place things where they should be. If you didn't understand the recent WTAPS x Vans Vault collection, one visit to GIP should quickly change that.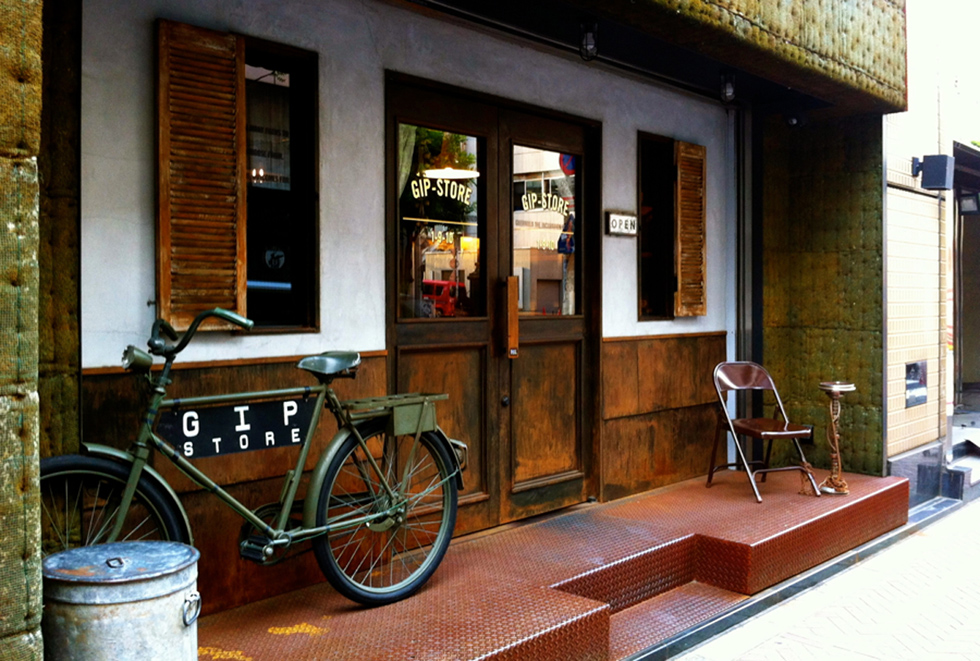 View Larger Map
Dover Street Market Ginza
Ginza Komatsu West 6-9-5 Ginza Chuo-ku
When first asked about my experience at DSM Ginza, I didn't hesitate to call it the best store in the world. Exceptional service, an amazing seven-floor layout and a perfectly curated brand list earns you that distinction in my book. The store's ecosystem features everything from Comme des Garçons, visvim, and Maison Martin Margiela to the latest from Nike Sportswear, BAPE and Supreme. It's the perfect combination of high and low. Just right.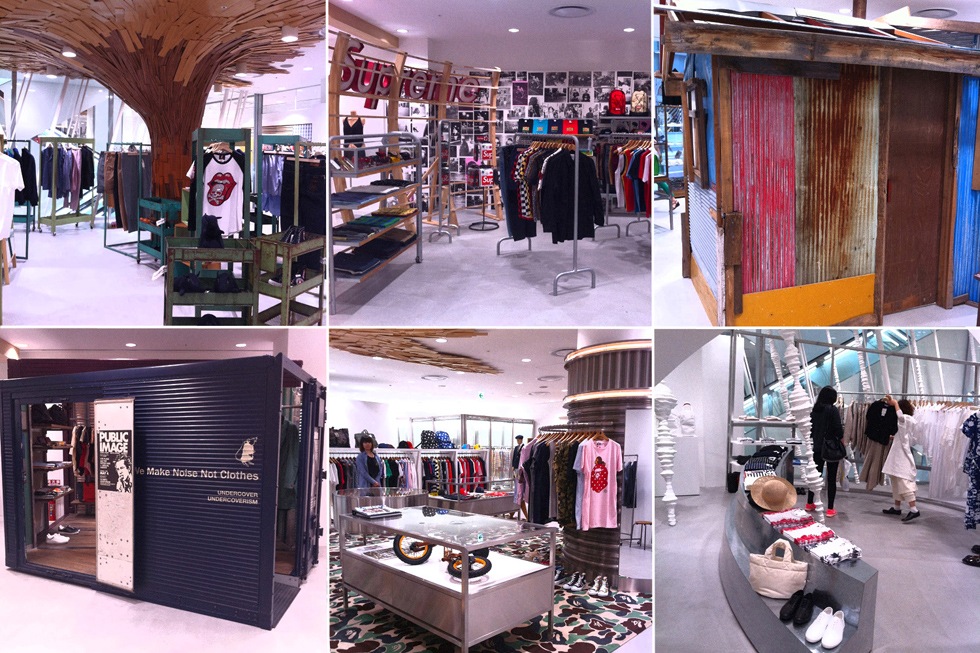 View Larger Map
mita sneakers
2F Ameyoko Side Bldg. 4-7-8 Ueno Taito-ku
Our tour concludes with a short ride up the Ginza Line to Ueno's Ameyoko market, where mita sneakers continues to hold down one of the more unique retail setups in the sneaker industry. Functioning as both an open-air booth and what could be considered a mall kiosk (albeit the coolest mall kiosk in the world), mita features an outstanding selection of new sneakers, energized further by its popular collaborations with brands like New Balance, Nike and adidas.