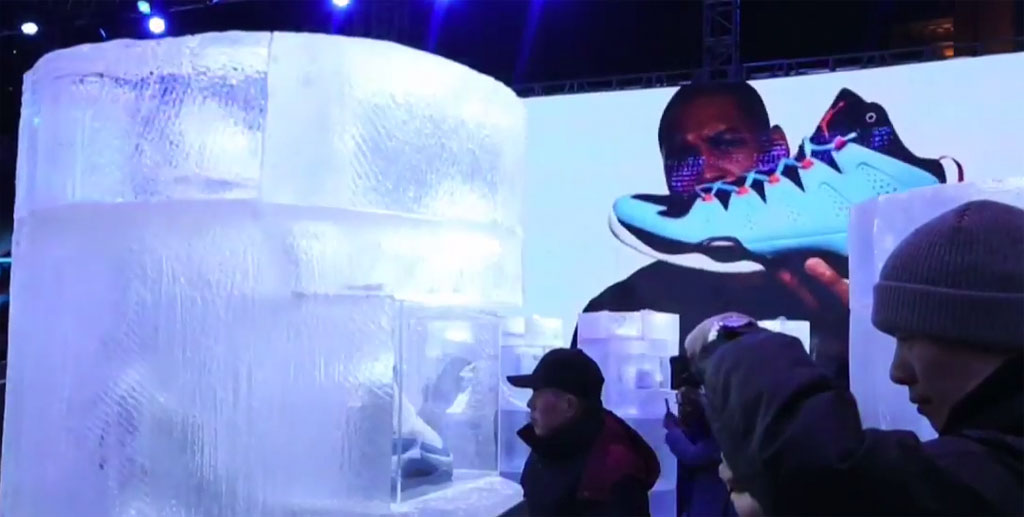 words // Brandon Richard
With Carmelo Anthony in the middle of the season, he was unable to make the trip to China for the official launch of his new Jordan Melo M10 signature shoe. That didn't stop China from doing it big — sneakers, lights, projections and ice sculptures were all on display in Harbin.
Check out a video of the China launch below and shop the M10 now at nike.com.