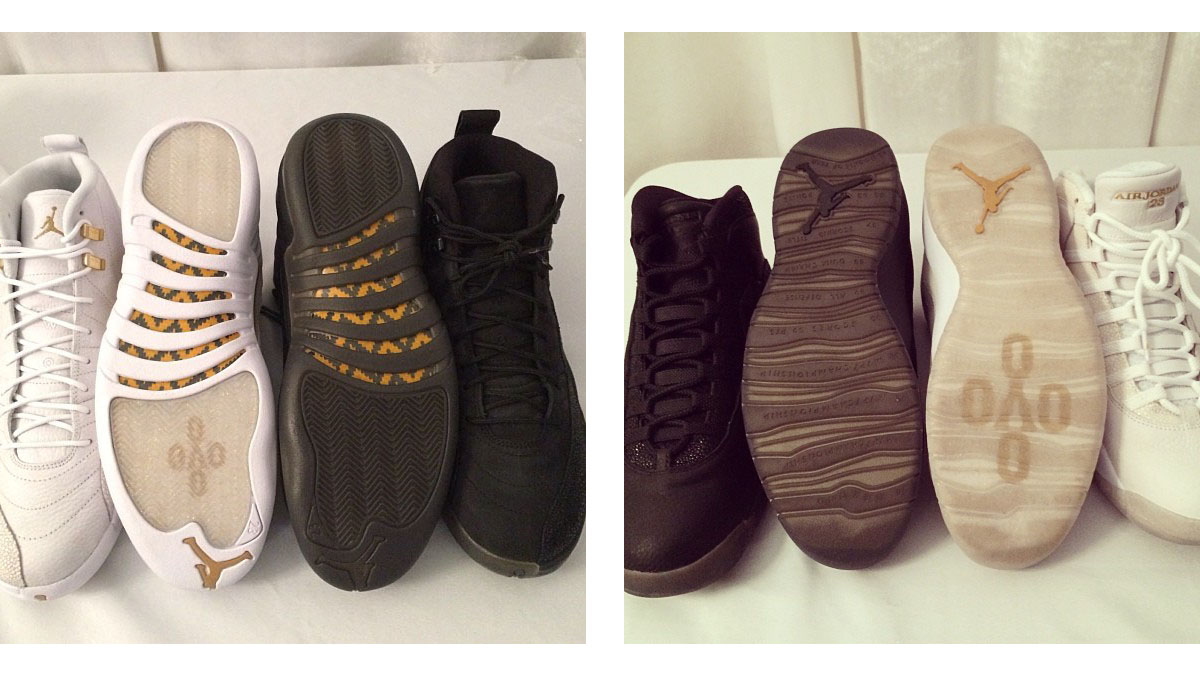 words // Zac Dubasik
Drake kicked off his Jordan Brand signing by sharing OVO-edition Air Jordan 10s and 12s back in early December, and they've been heavily discussed ever since. Following Drake Night in Toronto this past weekend, we've gotten our best looks yet at these exclusive kicks, thanks mostly to pairs popping up on eBay.
Now that you've gotten closer looks at each of the pairs, what are your thoughts on the OVO collection? Do you think you'll ever see this hit retai? Do you want it to? Let us know in the comments, and vote in our poll.