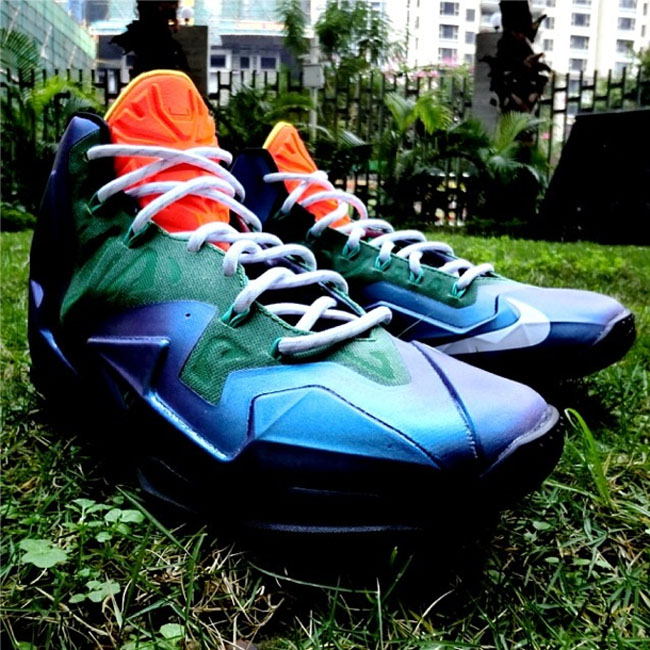 words // Zac Dubasik
As popular as the Nike LeBron 11 has been, there is one design element that feels a little forced. The Swoosh feels somewhat jammed in, rather than actually flowing with the design. If you've thought the same thing, and wondered what it may look like without the branding, we finally a chance to see just that.
There's no info on this sample, posted by shoulee81, regarding a potential Swooshless version releasing. And based on recent years, Swoosh placement seems to be becoming more prominent, rather than less, so chances are this one will remain a sample.
What are your thoughts on it though? Do you like the look of the LeBron 11 without the Swoosh? Can the design do the talking itself, without the branding? Would you be interested in a version like this releasing?