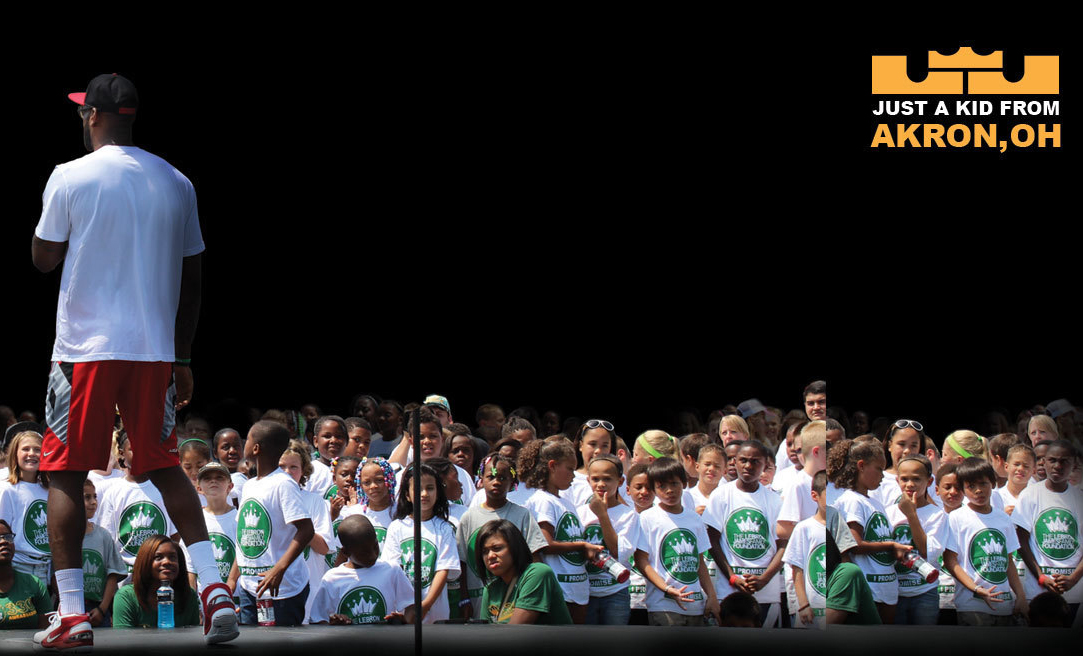 words // Nick DePaula
As great as updates on what your friends are eating can be, clearly the best part about social media is the fact that celebrities of all scales also enjoy engaging and posting regularly on platforms like Instagram and Twitter.
One athlete that has an awesome demeanor on Twitter is LeBron James. He often keeps things lighthearted, and also shares updates on his family, his quest for a third title, and his continuous love for the NFL.
Over the weekend, James held an impromptu late-night Q&A with his 11+ Million followers on his @KingJames account, which resulted in some incredible ensuing exchanges that you can read in full below. He offered up 15 minutes of his time initially, and ended up answering fans until 3:04 AM, for a total window of 43 minutes.
James touches on everything from the hardest players to defend, places he'd like to visit next, unicorn purchasing prospects, and of course, also does his best to mention that the conveniently current LeBron 11 and Soldier 7 models are his favorite to play in.
Enjoy the full Q&A below via BallisLife, and be sure to hit the "Read Next Page" tab to load more question tiles.