words // Brandon Richard
Celebrating the connection between sports and music, the latest issue of ESPN The Magazine is a three-cover edition featuring some of the biggest names from both worlds.
Tandems of Kobe Bryant and Nicki Minaj, Chris Paul and Kendrick Lamar and Calvin Johnson and Eminem each share covers of the special issue, which also includes a preview of Super Bowl XLVIII. You may also notice a few of the guys rocking heat: Kobe Bryant in the 'Masterpiece' Kobe 9, Chris Paul wearing the 'Bordeaux' Air Jordan 7 and Eminem holding it down for D-Town in the 'Monotone' Air Max 1.
Check out all three covers below and grab your favorite at newsstands this Friday.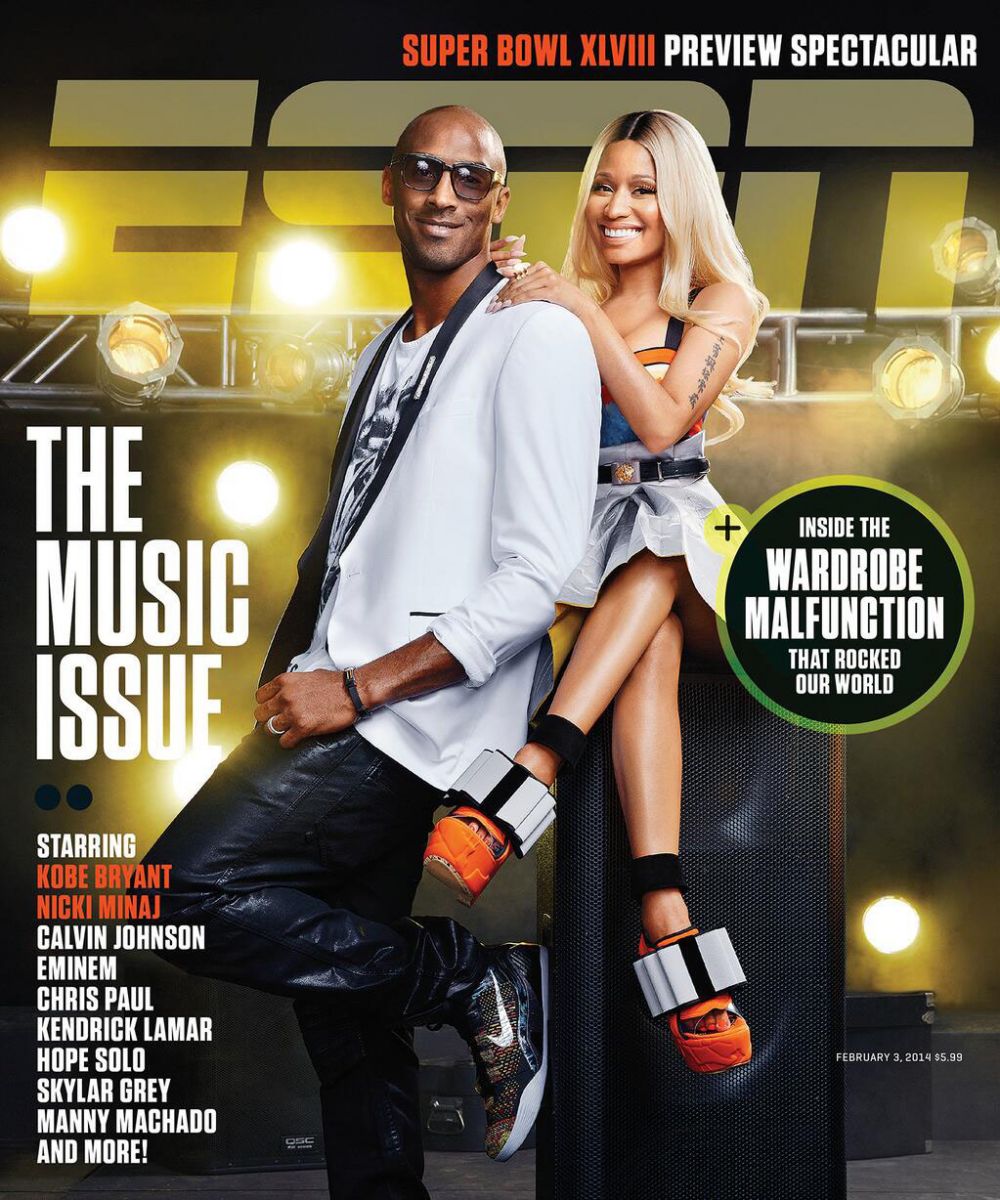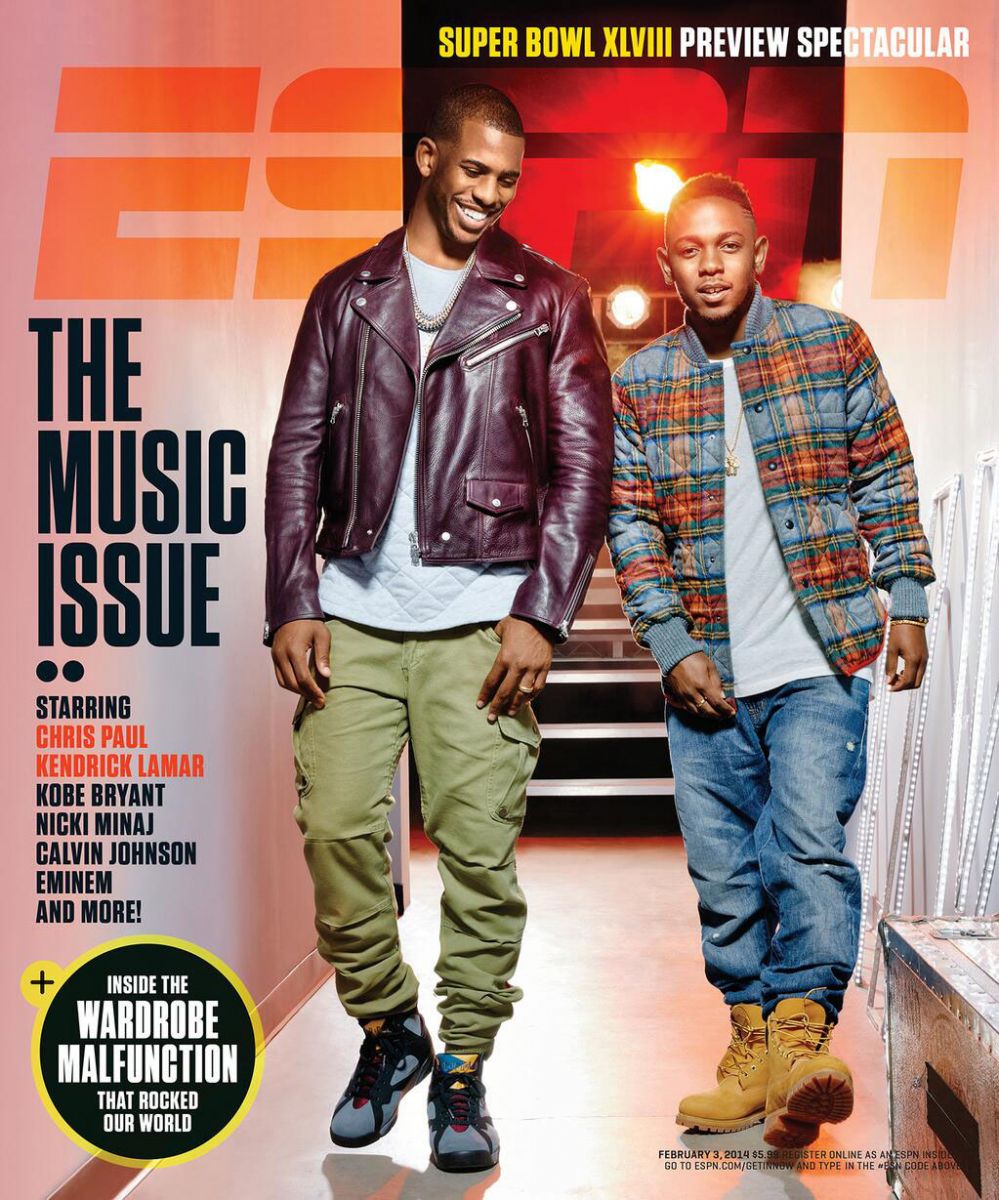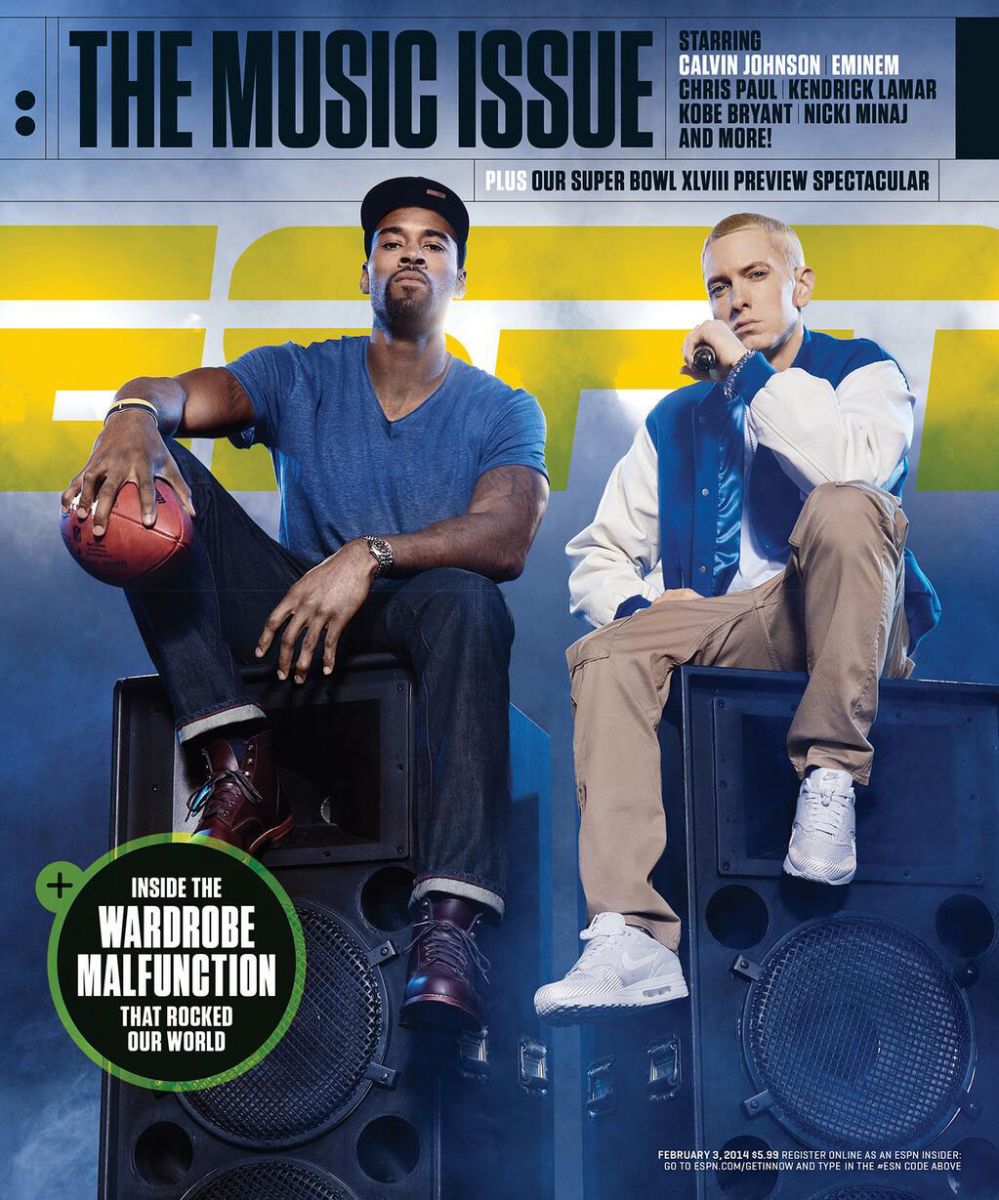 via @ESPNMag