words & images // Zack Schlemmer
As I'm sure you're probably well aware, this Sunday is not just any Sunday...It's Super Bowl Sunday! To celebrate America's annual biggest spectacle of sports (and commercials), the Kicks on Cards Collection is breaking out a full week of football-related cards for your nostalgic viewing pleasure.
We kick it off (get it?) with Darnay Scott at what appears to be a rookie photo shoot in the Air Jordan IX. Awesome! Another Bengal in a hoops shoe is next, with Anthony Munoz in the classic Reebok Twilight Zone Pump.
Sightings of Champion basketball sneakers are few and far between, but the Kicks on Cards archives comes through with a pair spotted on the astro turf being worn by Ray Donaldson. To finish up the football collection this week, two Nike turf training classics are spotted on Byron Hanspard with the Air Pro Streak Max and Amp Lee wearing the Air Speed Turf. Let us know what your favorite gridiron sighting of the week is, and enjoy your Super Sunday!
Darnay Scott -- Air Jordan IX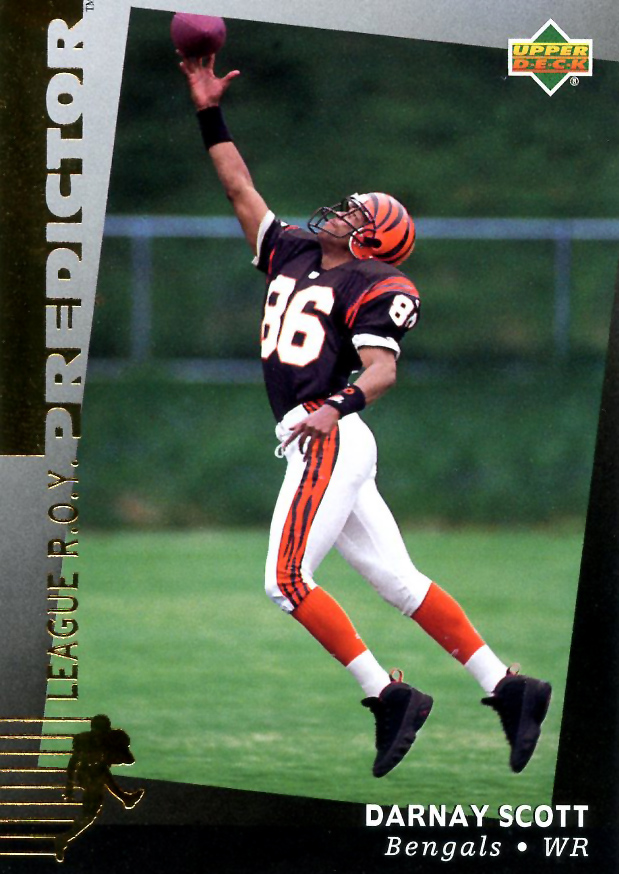 Anthony Munoz -- Reebok Twilight Zone Pump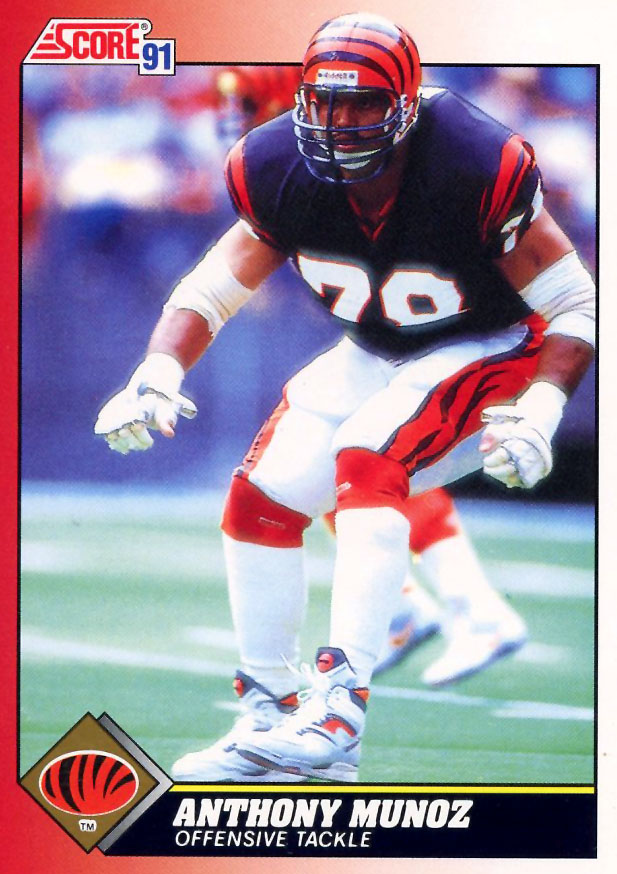 Ray Donaldson -- Champion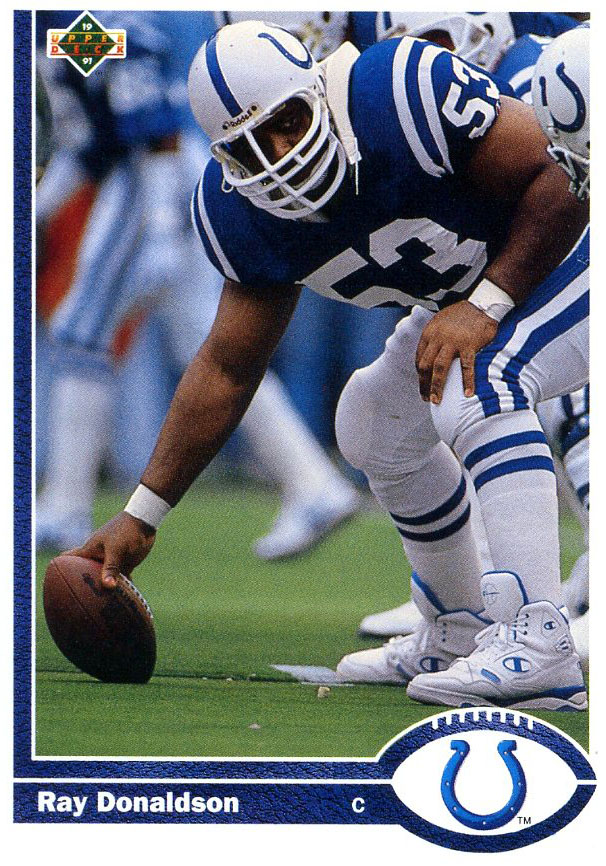 Byron Hanspard -- Nike Air Pro Streak Max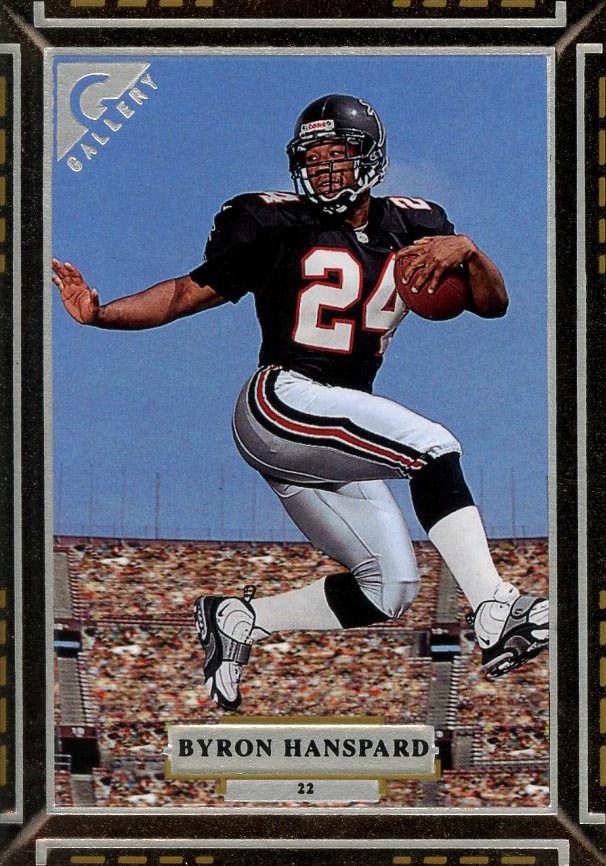 Amp Lee -- Nike Air Speed Turf