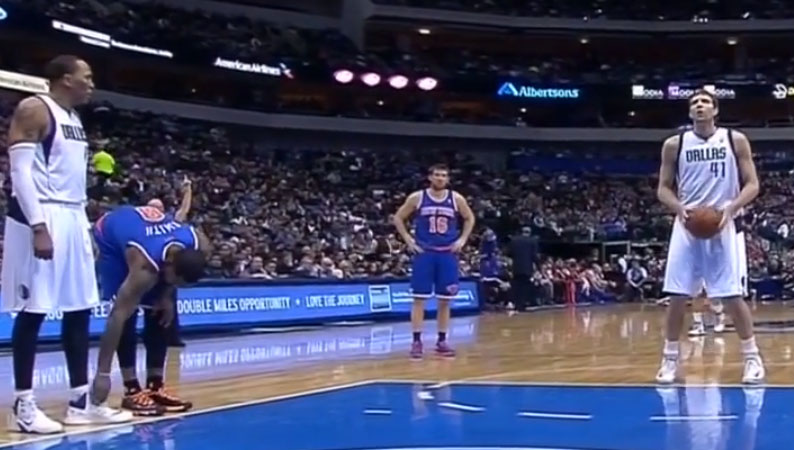 Words // Zac Dubasik
J.R. Smith is making quite an impression this season. He started off the year serving a 5-game suspension for violating terms of the League's anti-drug program.
In November, Smith engaged in a Twitter war with Brandon Jennings, regarding the legitimacy of his brother's NBA contract. That one cost J.R. a quick $25k.
It's probably his .348 field goal percentage, and 11.5 PPG, that's catching the most heat with Knicks fans though. Just one season removed from winning the Sixth Man award, Smith is shooting the worst percentage of his career, while continuing to take plenty of shots.
His latest "highlight" came yesterday, during a rare Knicks win against the Mavs. As Dirk Nowitzki took his second free throw, J.R. Smith reached down and untied Shawn Marion's Hyperfuses. Check out the video below, and watch towards the end as Marion has to re-tie.