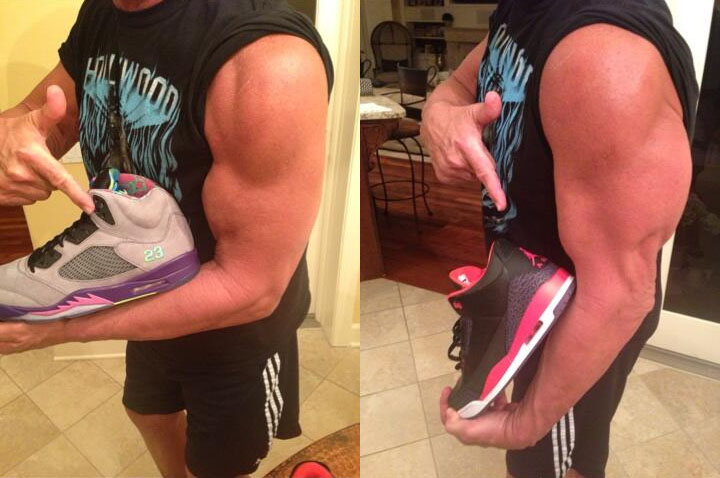 If you thought Hulk Hogan being part of the sneaker game was strictly a 2013 thing, guess again.
Earlier today, the squared circle icon shared his two latest pickups courtesy of the Jordan Brand: the 'Fresh Prince' Air Jordan 5 and 'Crimson' Air Jordan 3 in size 17. The best part of it all — Hulk knowing the nicknames and shouting out his connect on Twitter.
It's rumored that Hulk has struck a deal to return to the WWE and will be part of Wrestlemania XXX in April. The question is, will he be wearing his famous yellow boots or a fresh pair of Js when he gets back in the ring?