words // Brennan Hiro Williams
2013 was another exciting year for sneakers. Among the new models, great collabs and memorable news stories, there was a little something for everyone.
When considering my Top 10 Shoes of 2013, I looked to the releases I personally bought or tried to buy, and regardless of outcome geeked out over despite looking at footwear for the majority of my entire day, everyday.
If the fact that this list doesn't have a single Jordan or LeBron on it upsets you, that's ok. Proceed straight to the comment section and voice your displeasure (I have a feeling that's what many of you are doing anyways). Please remember, however, that these are simply my favorite shoes of 2013.
Without further ado...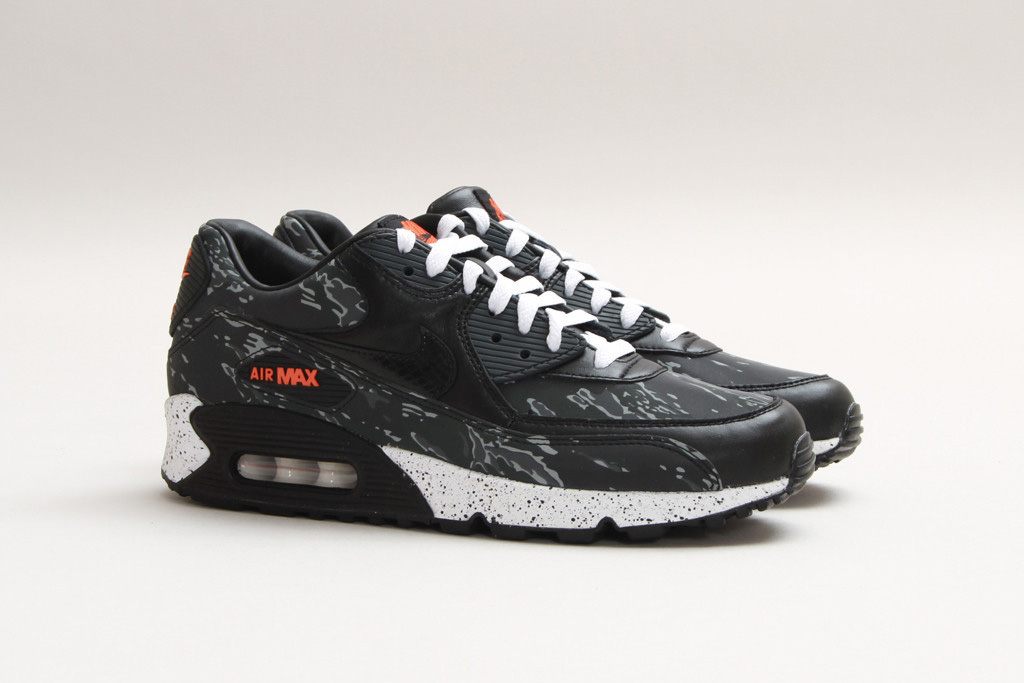 10. atmos x Nike Air Max 90 'Black Tiger Camo'
atmos turned in an amazing body of work in 2013, continuing to build on its legacy with both great collaborations and a series of new storefronts. While the Air Max 1 'Animal Camo' and Air Max 90 'Duck Camo' could have easily made my list, in the end, I chose the atmos x Nike Air Max 90 'Black Tiger Camo,' an over-the-top, maximalist collaboration that looks like a Street Fighter IV Ultra Combo. The shoe features premium leather, reflective tiger camouflage, a snakeskin swoosh and (if that wasn't already enough) a glow-in-the-dark speckled midsole. I first saw this shoe in Tokyo during its sample stage, and it's stayed in my Top 10 ever since.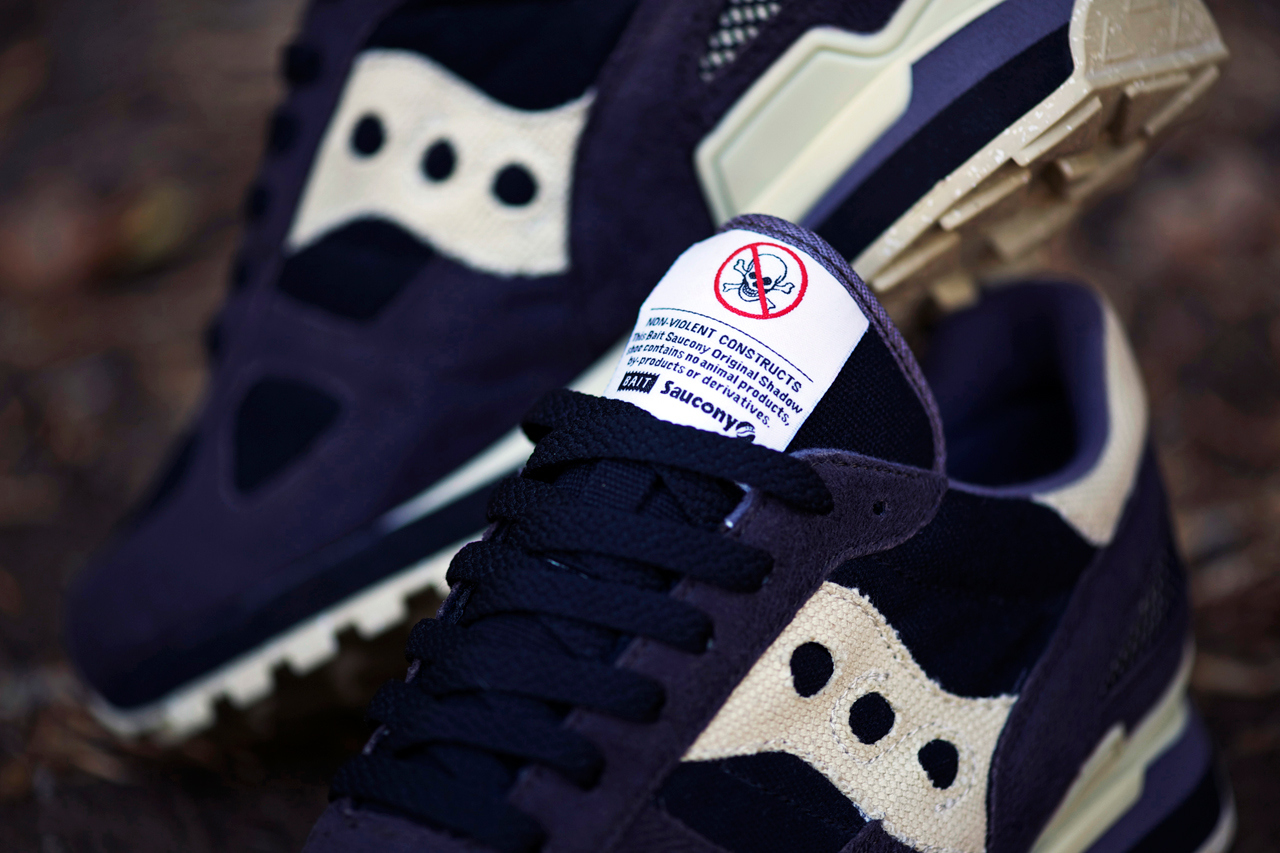 9. BAIT x Saucony Shadow Original 'Cruel World'
I'm always excited by products that set out to make the world a better place, even on a scale as small as footwear. The BAIT x Saucony Shadow Original 'Cruel World' scores on two fronts as a non-violent vegan shoe that also raised thousands of dollars for charity. I'm not sure if you know this, but 'cool' vegan shoes are not easy to find. BAIT pulls off its 'non-violent constructs' idea with aplomb, creating one of the best looking Shadow Original releases in years, made completely free of any animal products, by-products or derivatives. I hope to see more projects like this in 2014.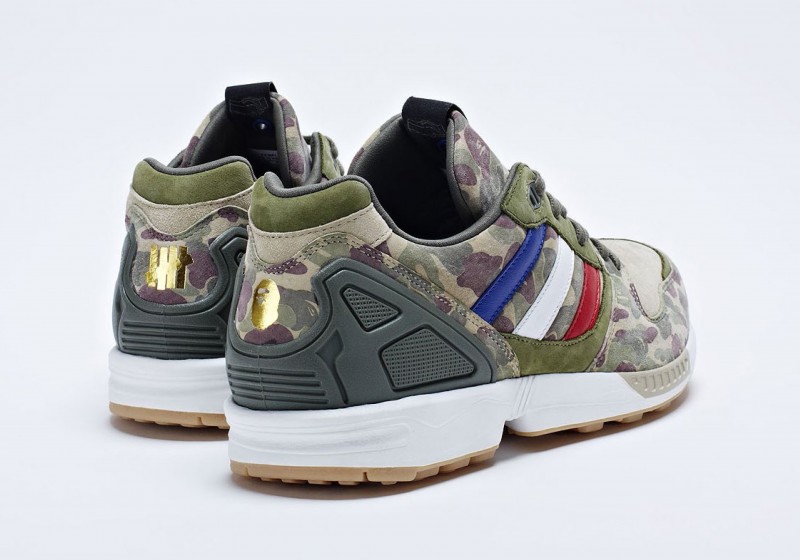 8. A Bathing Ape x Undefeated x adidas ZX 5000
When Nigo officially left A Bathing Ape last spring, we knew things would never be the same. Luckily, before his departure, we were blessed with one more classic BAPE collab, this time in the form of a triple-branded, three-shoe capsule that just felt right. In traditional BAPE fashion, the collection features two subtle colorways of the Campus 80s and Stan Smith, along with one statement piece – a ZX 5000 adorned from heel to toe in eye-catching BAPE Camo. While the other two models are undoubtedly more wearable, the ZX 5000 is the collector's item, and as a long-time BAPE fan, it's the product I'll remember as the bookend to a memorable era in streetwear history.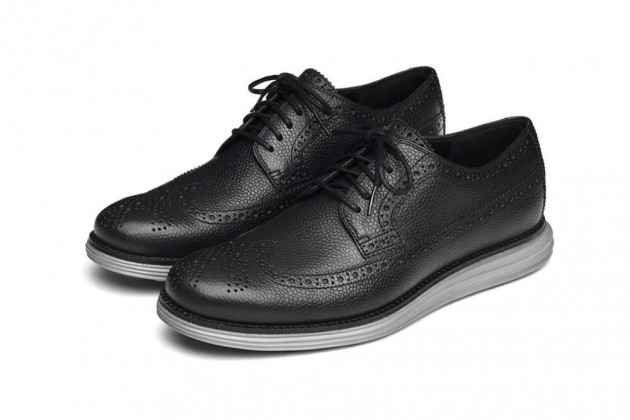 7. fragment design x Cole Haan LunarGrand Long Wing
That's right. A fragment design x Cole Haan LunarGrand collaboration made my Top 10 list for the second year in a row. This time its 2013's excellent Long Wing, a model that I liked so much I bought two pairs. My favorite, though, is the black scotch grain leather and silver combination shown above, one of the few LunarGrand models completely worth the full retail price.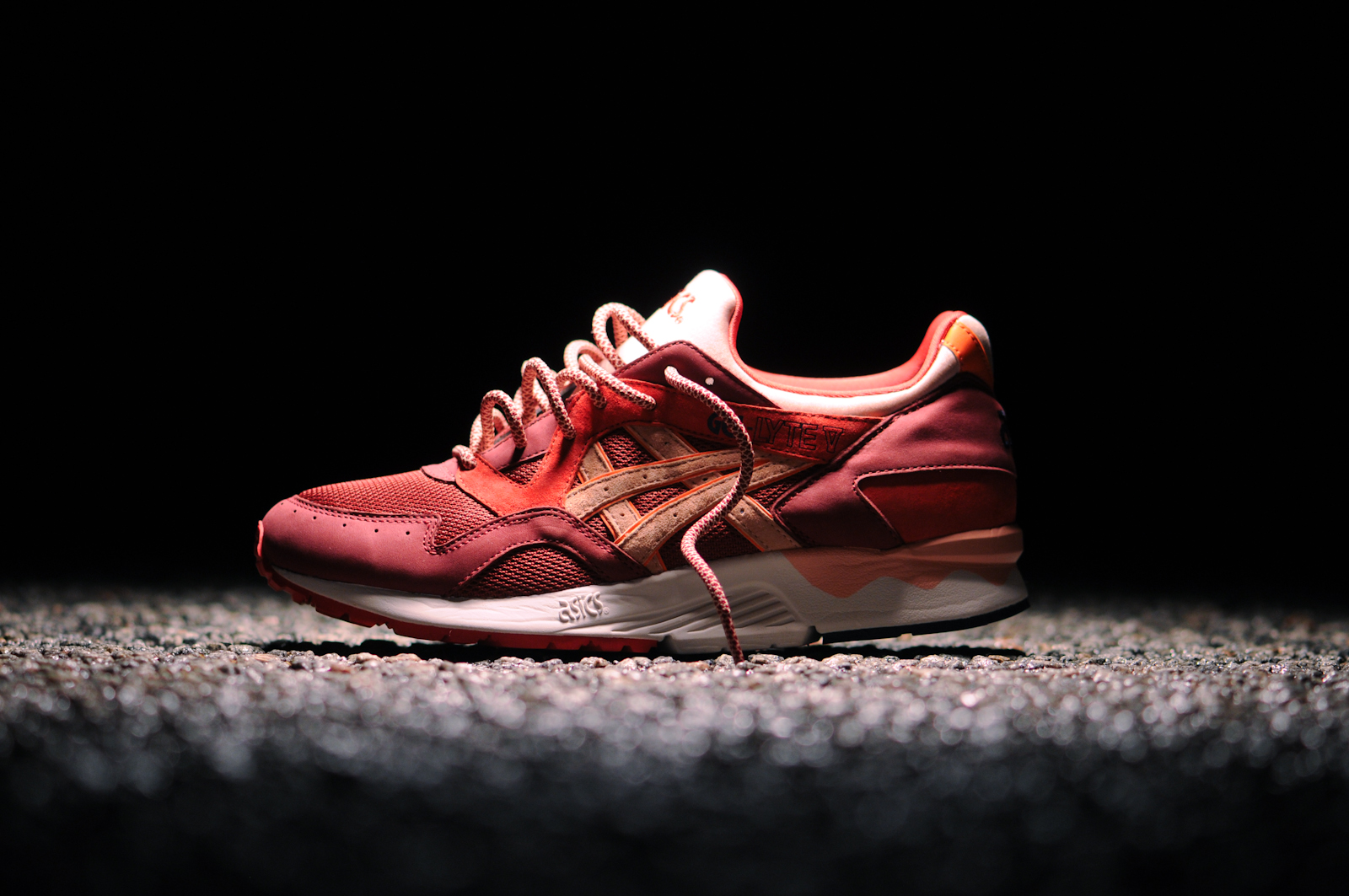 6. Ronnie Fieg x ASICS Gel Lyte V 'Volcano'
I'm not entirely sure how Ronnie Fieg built such a rabid following so quickly. I'm equally unsure of why his critics continue to throw shade his way despite a record of solid work. One thing I do know is that Fieg earned my respect in 2013 with a series of great collaborations, from the East Coast Project to the New Balance 1600 'Daytona.' While both projects could occupy this spot, my final vote goes to the Ronnie Fieg x ASICS Gel Lyte V 'Volcano,' a great looking shoe that celebrates the growth of the Kith team.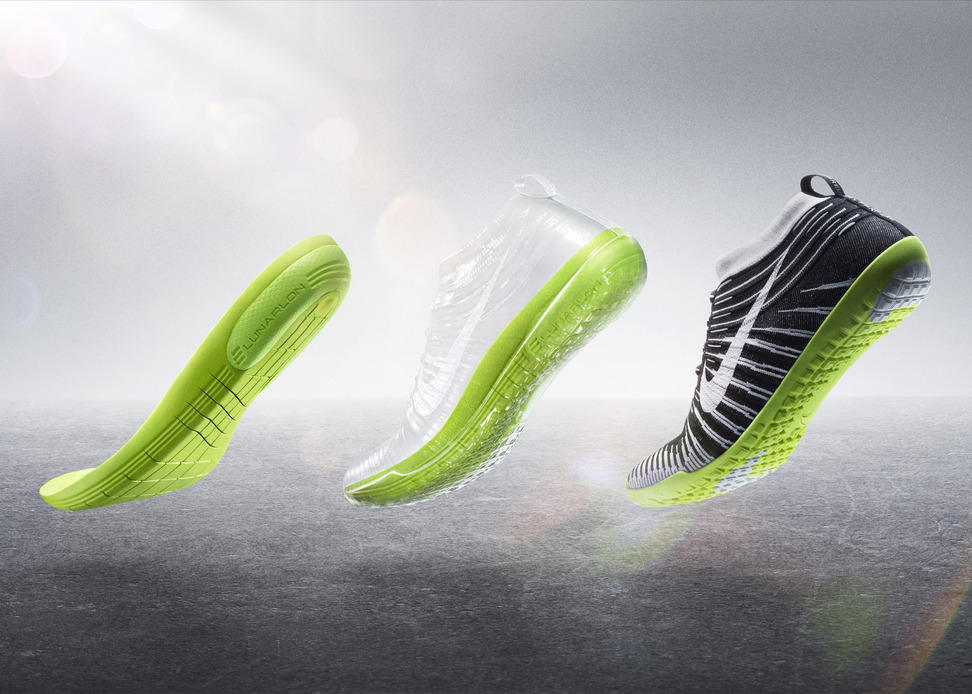 Nike continued to push the envelope in 2013, propelled largely by Flyknit technology and the work of the Nike Sports Research Lab. While I have nothing against retro releases (as evidenced by this very list), new innovations are much more intriguing, and the Nike Free Hyperfeel is arguably the most cutting edge shoe of the year. Already a big fan of Flyknit, I was won over by the Hyperfeel's articulated Lunarlon insole and modernized waffle outsole, a killer combo that feels amazing on-foot. Don't be afraid to try these on. You'll understand.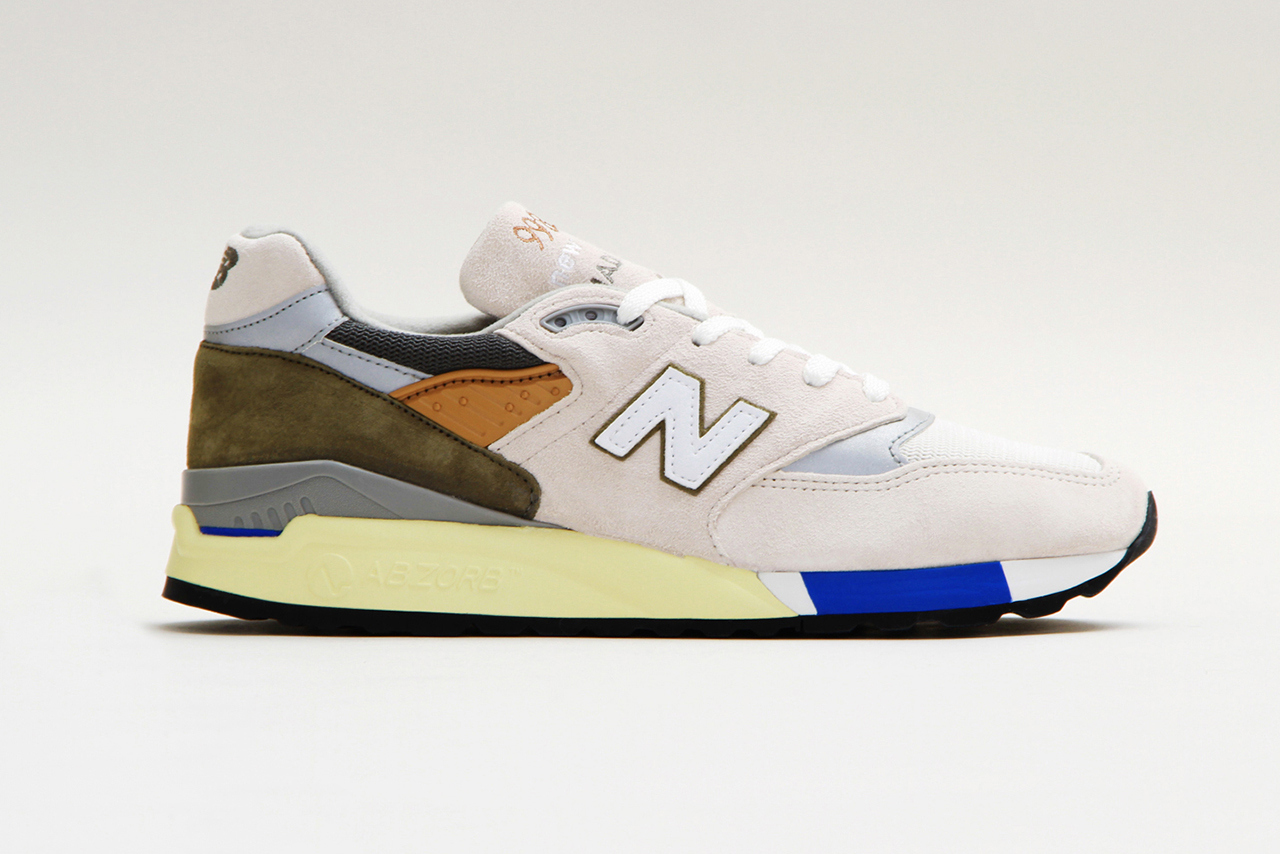 4. Concepts x New Balance Made in USA 998 'C-Note'
As I wrote in our Best 10 Collaborations of 2013 countdown, the Concepts x New Balance Made in USA 998 'C-Note' is American footwear done right. Marking the arrival of the new United States $100 bill, the 'C-Note' 998 features carefully selected colors and top-notch materials, made whole by its manufacturing origin at New Balance's nearby New England factory. This is not only one of Concepts' best collaborations ever, it's quite possibly one of the best 998s ever.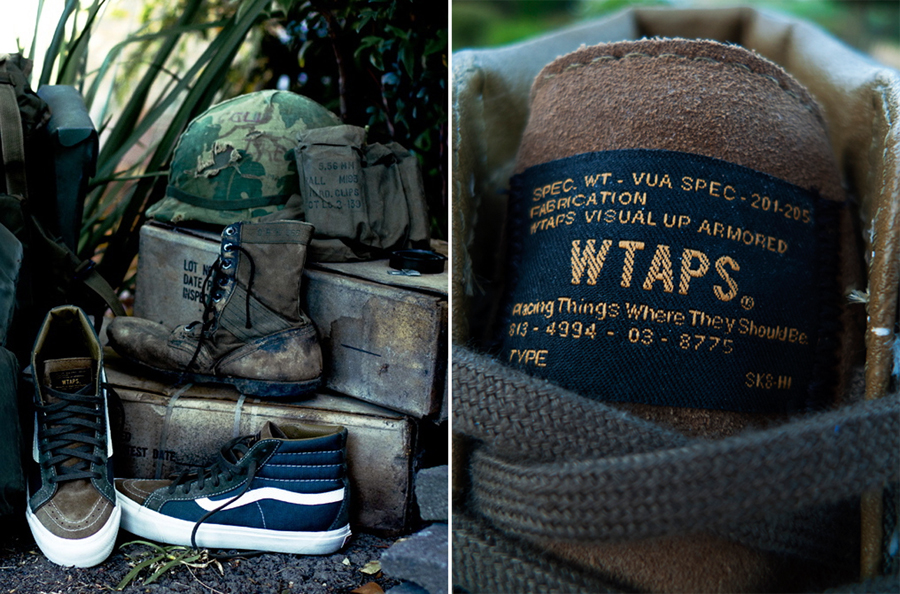 One of my favorite shoes of the year is also, to the outside observer, one of the most subtle and simple. As detailed in our recent interview with Vans Vault, the WTAPS x Vans Vault collection serves as a retrospective of sorts, utilizing concepts drawn from the rich heritage of both brands. The WTAPS x Vans Vault Sk8-Hi tells that story the best, building on the original Vans Sk8-Hi silhouette with plush suede and a densely woven fabric taken specifically from the N1 deck jacket. Every detail is intentional. WTAPS lives by the rule of 'placing things where they should be,' and this shoe is no exception.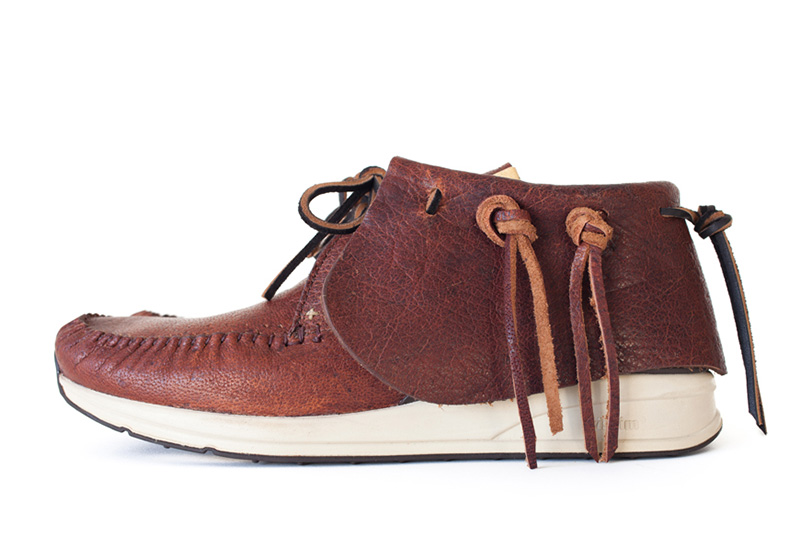 The visvim FBT Reno JP isn't even the best visvim release of 2013 (a few models from the Folk line might be more worthy of that distinction), but it's without a doubt one of my favorite shoes of the year. I first became a fan of the visvim FBT over eight years ago as a high school student (shout out to Leilow, RIP) but it wasn't until this year that I found a pair that perfectly fit my material and design preferences. I spotted them at Dover Street Market Ginza, and much like Wayne Campbell standing before the '64 Fender Stratocaster, I knew they had to be mine.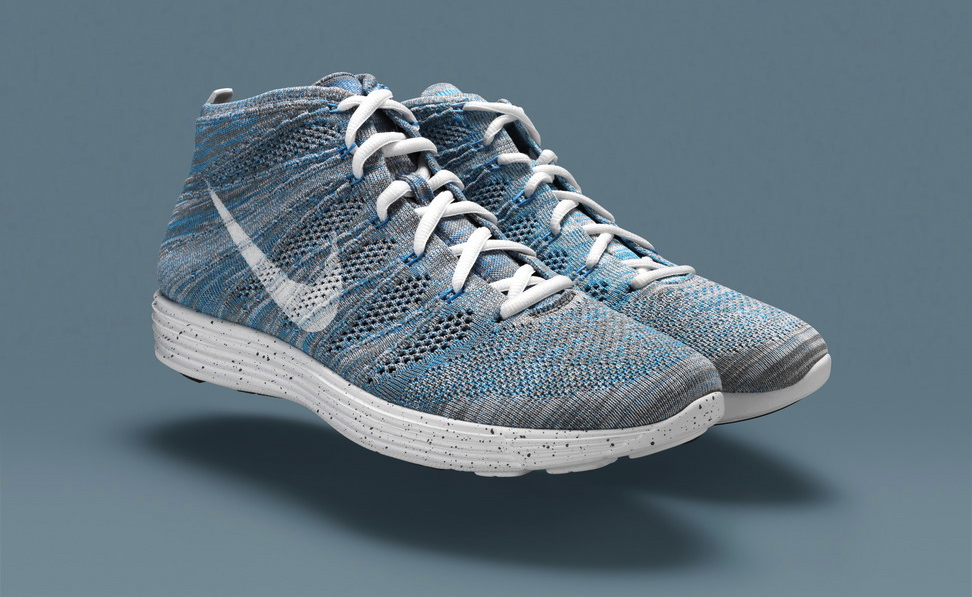 Hiroshi, Tinker and Mark all accomplished great things individually in 2013, but as a team their crowning achievement was the HTM Flyknit Chukka, an exciting design that introduced the popular Flyknit Chukka silhouette and set the tone for a year full of impossible-to-get releases. While I debated over placing the multicolor versions of the Flyknit Trainer and HTM Trainer in this spot, the HTM Flyknit Chukka is the total package: a new, innovative design with two great, fashion-forward colorways and an energy behind it that can only be created by the famous three-letter initialism.