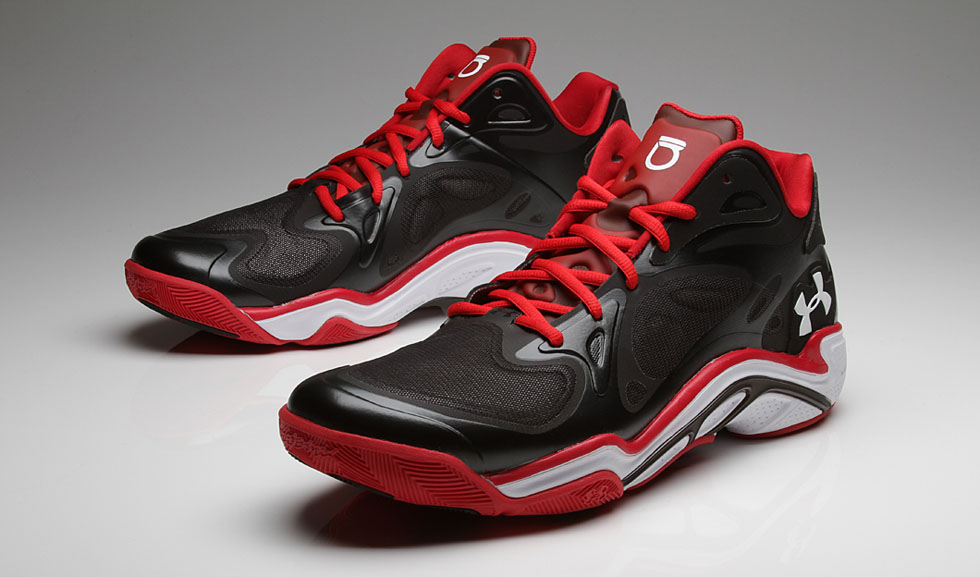 words // Brandon Richard
This season marks a fresh start for Brandon Jennings, starting at point guard for the Detroit Pistons after four seasons in Milwaukee. Looking to lift the Pistons back into post season contention, Jennings is averaging a career-high 8.5 assists per game. He's taking his game to the next level with a 'No Excuses' mindset, the inspiration behind his PE colorway of the Under Armour Anatomix Spawn Low.
Decked out in black and red, Jennings' PE is personalized with an interlocking BJ & 3 logo, representing the close relationship he has with his mother and younger brother. This colorway won't hit retail, but you can expect several Anatomix Spawn PEs to release next month.