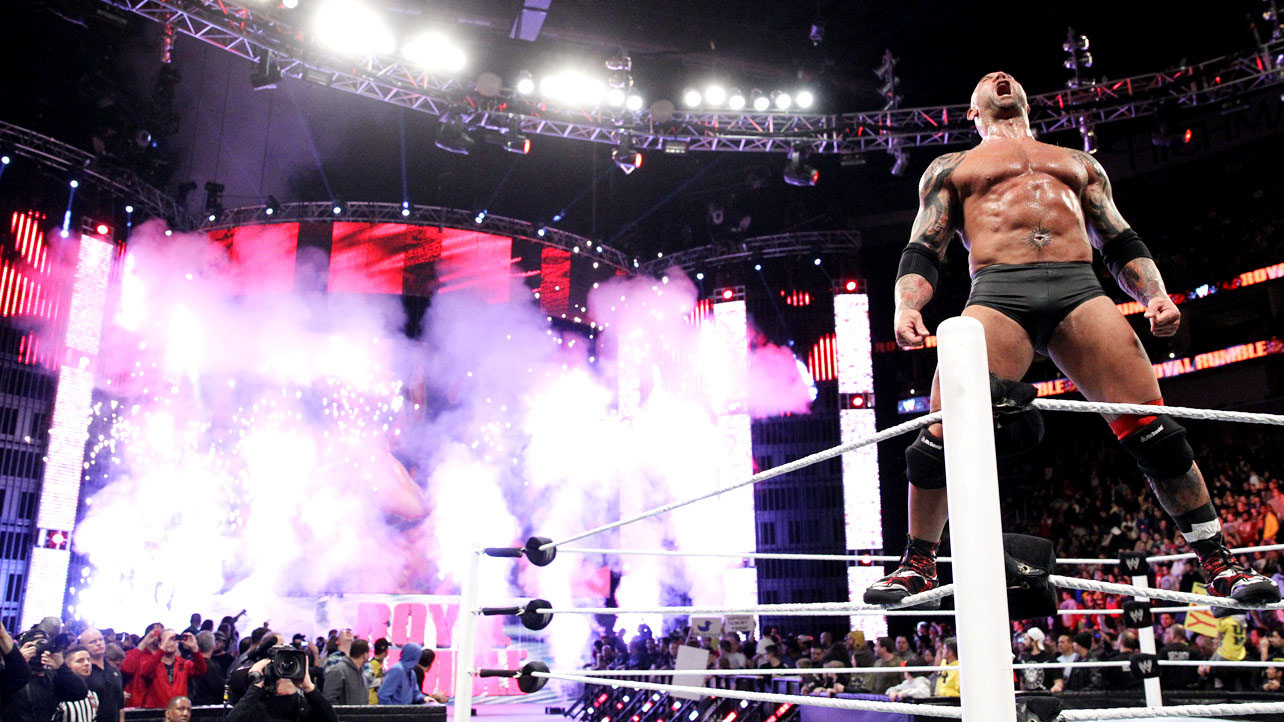 Last night marked the 27th Annual WWE Royal Rumble, one of the company's flagship pay-per-view events that first aired in 1988. The Royal Rumble, a 30-man battle royal in which wrestlers are eliminated by being thrown over the top rope, begins the start of the Road to Wrestlemania.
After making his highly anticipated return to the WWE last Monday, it was Batista that won the Rumble. The prize? A trip to Wrestlemania as the number one contender for the world heavyweight championship. While Batista certainly did work in the ring, it was his footwear choice that had all of our followers buzzing on social media.
Batista wrestled in the 'Oak Hill' Air Jordan XX8, which hit retail last spring. What's interesting about this selection is that Batista typically wrestles in boots, but switched his attire upon returning. Guys like John Cena and Kofi Kingston also wrestle in sneakers.
Check out Sneakermania for more shots of wrestlers rocking heat.