words // Brandon Richard
In 2006, the Jordan Brand released its first multi-shoe Air Jordan Pack — Defining Moments. Featuring gold accented colorways of Air Jordans 6 and 11, the pack celebrated the championship runs that sparked both of Michael Jordan's three-peats. The shoes were packaged in a commemorative two-tiered box with slide-out drawers and collectible accessories. The DMP would sell out in mere minutes, resell for more than triple its $300 retail tag and set the pack precedent for years to come.
Since then, we've seen other packs like Old Love/New Love, Toro Bravo, 60+, Collezione, and Infrared generate similar buzz in the sneaker community. Most recently, Jordan Brand paid homage to Michael Jordan's gold medal in the '92 Olympics with the Golden Moments Pack in 2012. We also got the Year of the Snake Pack last year, but we're talking strictly Air Jordans.
It's time for the Jordan Brand to give us another pack, and to make things easier, we've come up with 10 different packs we'd like to see hit shelves. From original colorways to new styles to Player Exclusives, there's a little bit of everything. Scroll through and let us know which of these packs you'd like to see become a reality. Also share your personal pack ideas with us.
Comeback Pack
This two-shoe pack pays tribute to Michael Jordan's two NBA comebacks, the models he played in during his return game and the teams he played against. On March 19, 1995, MJ famously laced up the Air Jordan 10 against Reggie Miller and the Indiana Pacers. He'd end his second retirement by debuting with the Washington Wizards against the New York Knicks in October 2001.

Melo Pack
There's a lot of Jordan Brand athletes you could do this for, but Carmelo Anthony is the man of the moment. With 10 years as a signature athlete and a big 62-point performance now on his resume, it'd be fun to take a stroll down memory lane and see some of these eye-catching Melo PEs released to the public.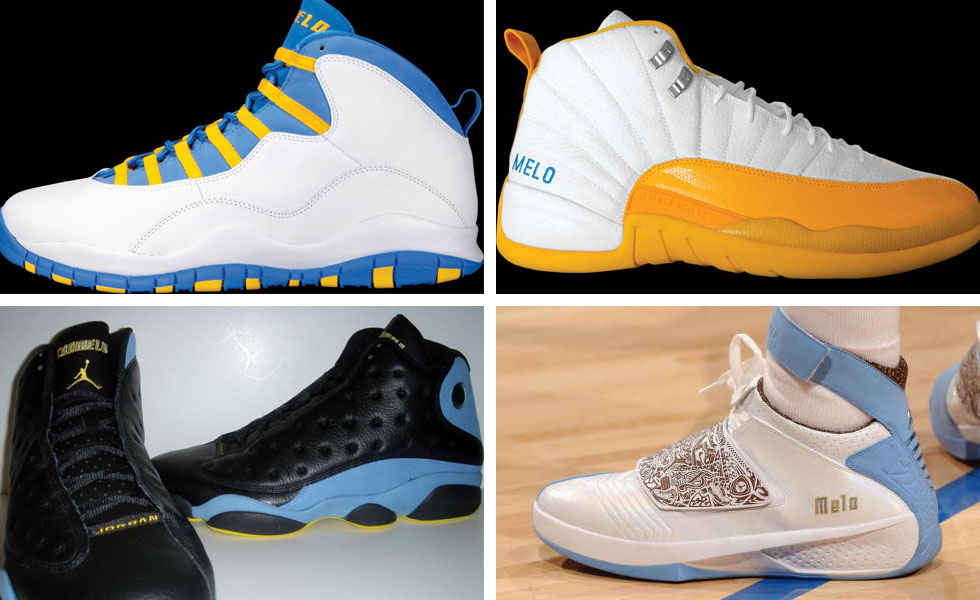 What If? Pack
It's been said that in summer 1996, Michael Jordan briefly considered signing a free agent deal with the New York Knicks. If that would've happened, we would have seen Air Jordans 12, 13 and 14 styled in NYC-themed colorways.

Bugs Bunny Pack
Next to Spike Lee, Bugs Bunny is Michael Jordan's most famous advertising partner. This pack celebrates the two model campaigns Bugs was prominently featured in, as well as the shoe Michael wore alongside the Looney Tunes in the movie Space Jam. To make things more interesting, the Jordan Brand could even switch the colors up: a 'Space Jam' colorway of the Air Jordan 7, a grey-based 'Bugs Bunny' colorway of the 8 and a 'Hare' version of the 11. Or they could just release these three and nobody would complain.

Dunk Contest Pack
Before he started winning championships, Michael Jordan created the legacy of 'Air' in the Slam Dunk Contest. He lost to 'Nique in '85, took '86 off and then came back to win back-to-back in '87 and '88. We got a little taste of this pack last year — perhaps Jordan Brand could add special accents or accessories to freshen things up.

OG PE Pack
When Michael Jordan stepped away from the game in 1993, it was up to some of his buddies from around the league to fill the on-court Air Jordan void. Older Air Jordan 9 PEs made for players like Penny Hardaway, Nick Anderson, Hubert Davis, Kendall Gill and Mitch Richmond would be great for nostalgia and fashion purposes.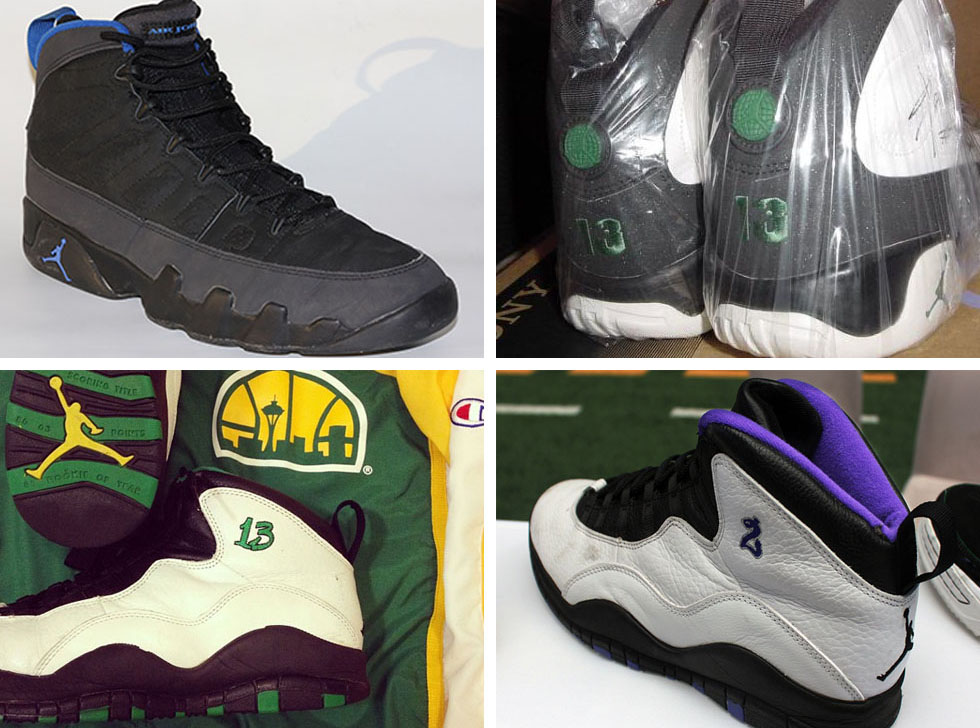 All-Star Pack
Michael Jordan wore 14 shoes in All-Star games, but these are the three shoes we recognize exclusively as All-Star colorways. Collectors have been asking for a 'Columbia' re-up for years and fresh pairs of 'Bordeauxs' and 'Aquas' would be the icing on the cake. Jordan Brand could even throw in the 'Lightning' 17 Low for good measure.

NFL 11 Pack
Some of the Jordan Brand's best shoes have been exclusive to NFL players, and that's not fair. In their heydays, Hall of Famer Deion Sanders and future Hall of Famer Randy Moss were given these PE sneakers for turf games. Why not recreate them, package them up and launch them for next season's kickoff?

Nike Air Pack
Following last year's OG Air Jordan 1 and '88 Air Jordan 3 releases, this seems like an absolute no-brainer. Not only will people buy every pair, but they'll pay hiked prices. The Jumpman is without a doubt an iconic logo, but these shoes have just never looked quite right without the Swoosh.

(via sunshining7)
6 Rings Pack
No, not a pack full of different colorways of that ridiculous hybrid. This pack celebrates the defining element of Michael Jordan's legacy — the six championships. These are the six shoes he wore in the clinching games, all black-based with red accents.