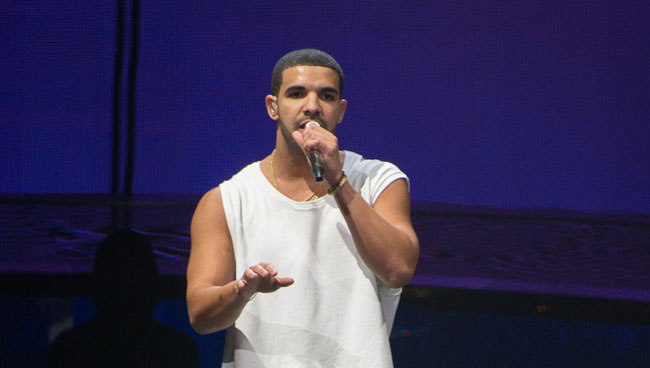 words // Zac Dubasik
Rappers have been aligning themselves with sneakers and sneaker brands, whether paid or for the love, since almost as long as hip-hop's been around. In 2013, it's hardly earth shattering news when an artist lands a sneaker deal. It's really just a matter of who and when.

In the latest example, the "who" is Drake and Jordan Brand, and the "when" was yesterday. As you've probably heard by now, following the posting of exclusive OVO edition Air Jordan 10 and a pair of 12s, Drake announced that he had signed to Team Jordan. A rapper not wearing Air Jordans would be bigger news than one that does these days, but Drake's past connection has been deeper, having even performed at this year's Jordan Brand Classic. It was a natural fit.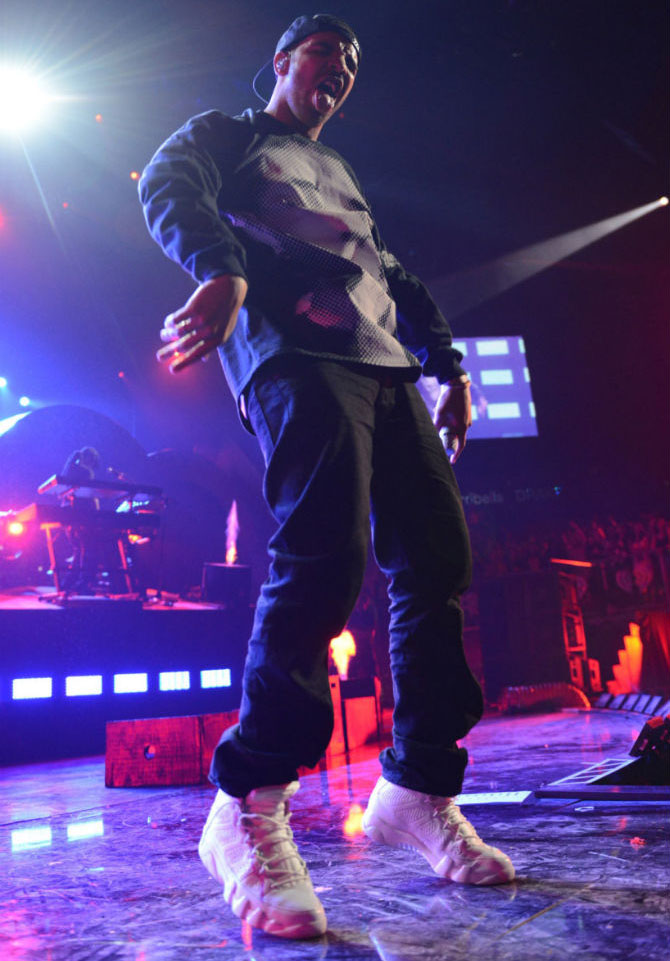 While basketball players have far and away been the biggest focus for Jordan Brand in the past, they've expanded their team to include members from outside that world before. Derek Jeter enjoyed a long-running signature line of cleats and trainers. Michael Crabtree and Andre Johnson have been representing Jordan Brand on the football field, following earlier team members like Warren Sapp. They even have representatives in the boxing world, dating back to Roy Jones Jr., who at the time was the biggest boxer in the world, who's influence reached beyond the typical boxing threshold.
Rappers like Jadakiss and Bun B have been closely aligned with Jordan Brand for years, but there's never been an official partnership. Eminem had his own hyperstrike Air Jordan 4, followed up by a limited release of an Air Jordan 2, yet is still more known for wearing Air Maxes. What could set this partnership apart?
When athletes like Victor Oladipo and Otto Porter Jr. sign to the brand, we pretty much know what to expect. They'll be found in team models, in colorways matching their uniforms. They'll probably even have their initials or a possible logo somewhere on their kicks. And maybe, just maybe, some day down the line, if their careers take off the way CP and Melo's have, they could see a signature shoe.
But an artist like Drake is different. His profile is obviously one of the highest in the industry. He's an established star. Could he be utilized in a greater capacity than just posting retro releases early on Instagram? Could "Drake" edition Air Jordans hit retail? Could he even carry his own signature shoe, similar to what Kanye did with Nike?
Recent examples, like Derrick Rose's season-ending injury, have proven how volatile an athlete's sneaker deal can be. Could reasons like that contribute to brands looking towards entertainer partnerships with increased relevancy? A musician can put out a bad album, but partnering with an established star, at the peak of their relevancy, surely carries less risk in today's times than trying to guess the next rookie superstar.
Let us know what you are expecting, and what you would like to see from this partnership. The concept of a rapper and sneaker company teaming up is nothing new, but they way they could work together leaves plenty of room for potential. As entertainers become as influential as athletes, how can these partnerships reach greater heights?